Apr 20, 2017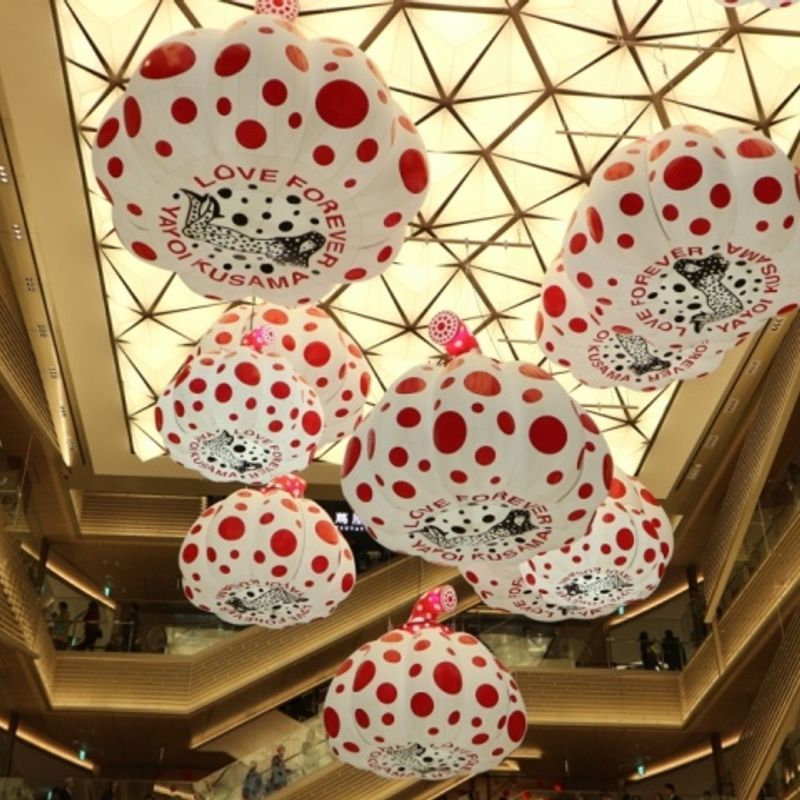 You've got to know that a shopping center is a big deal when the opening ceremony is attended by a Prime Minister, but that was the case with Ginza Six the latest, and for some time, grandest edition to Tokyo's top posh shopping spot Ginza, which opened its doors to the public today, after Monday's opening shindig attended by PM Shinzo Abe.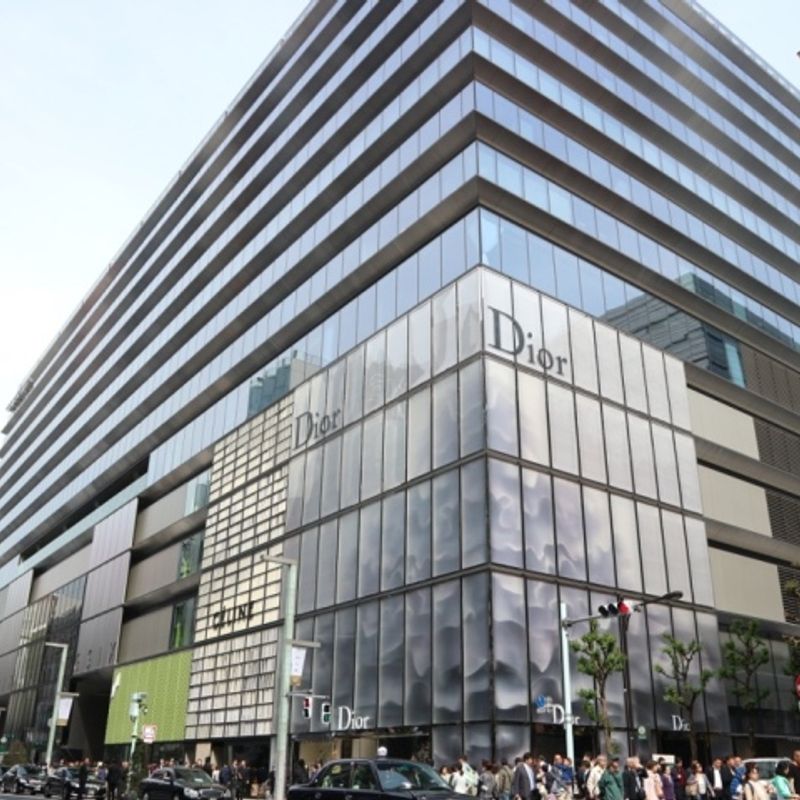 Built on the space once occupied by storied shopping stalwart Matsuzakaya, construction of what is now the area's largest retail space began in April of 2014. Covering some 47,000㎡, with a 'storefront' occupying a 115 m stretch of prime real estate on Chuo-dori, construction was completed in February of this year and the doors opened to a braying public as of this morning.
One would be tempted to say that it's foolish to go to a place like Ginza Six (GSIX) on opening day. Amidst the frantic crowds it's hard to get a sense of what a place is all about. But then if what you're hoping to do is wait for the fervour to die down before having a look around, you could be waiting for some time. Much like neighborhood newbie Tokyu Plaza Ginza, Ginza Six has generated enough pre-opening hype to pique the consumer's attention for some time.
And what consumption?
Much like the concept of a 6-star hotel in Dubai, Ginza Six is billing itself a home of similar stratospheric luxury (as well as having a 6-chome Ginza address). The brand slogan; 'Where Luxury Begins, What is the luxury of tomorrow?' Indeed, but we'll leave 'tomorrow's' luxury must haves to the catwalks of Paris. On opening day, the vibe is very much about the here and now, and which of the 11 floors (including rooftop and basement) and 241 brands to take in first.
Notes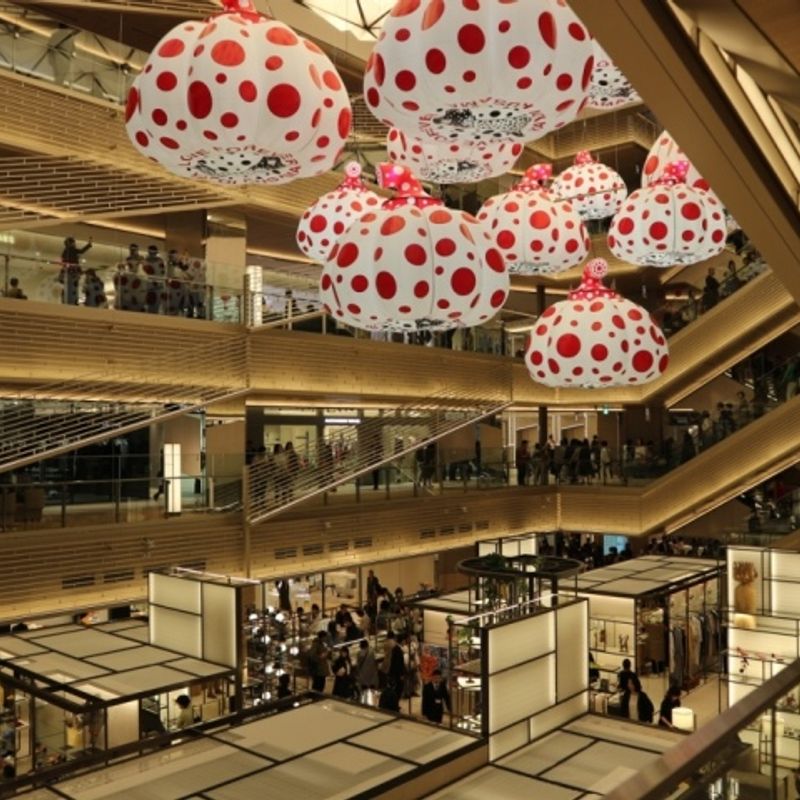 'Life at Its Best' reads the Ginza Six concept, something which the more spiritual amongst us might take umbrage with, but if the best that life can be involves interacting with high-end product in a luxury setting, then Ginza Six is indeed a fine exponent of the finer things in life. But there are other distractions. In fact, on opening day, the star of the show was the exhibit from Yayoi Kusama entitled 'Pumpkin', hanging from the ceiling of the facility's impressive open space between floors two to six. 'Pumpkin' isn't scheduled to hang around forever though, perhaps another reason then, to endure the crowds.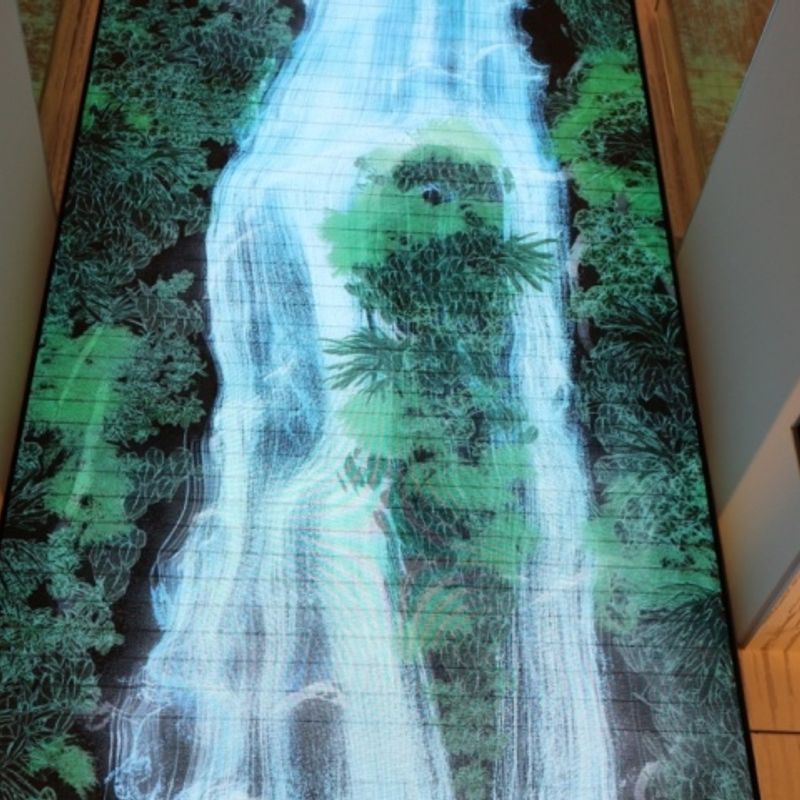 Keep a look out also for 'Universe of Water Particles' (above) by digital design mind benders teamLab, a cascade of digital water flowing down one of the stair wells.
A highlight for us was the 6th floor's combination of art, coffee and cool bookish atmosphere all held together by Tsutaya Books. T-GALLERIA is an art / book space the main feature of which is a six-meter-high bookcase, all impressive beams and bolts. The space around it focuses on a 'rediscovery' of Japanese culture. If things ever calm down in Ginza Six, it's this part of the facility that could well be the most charming.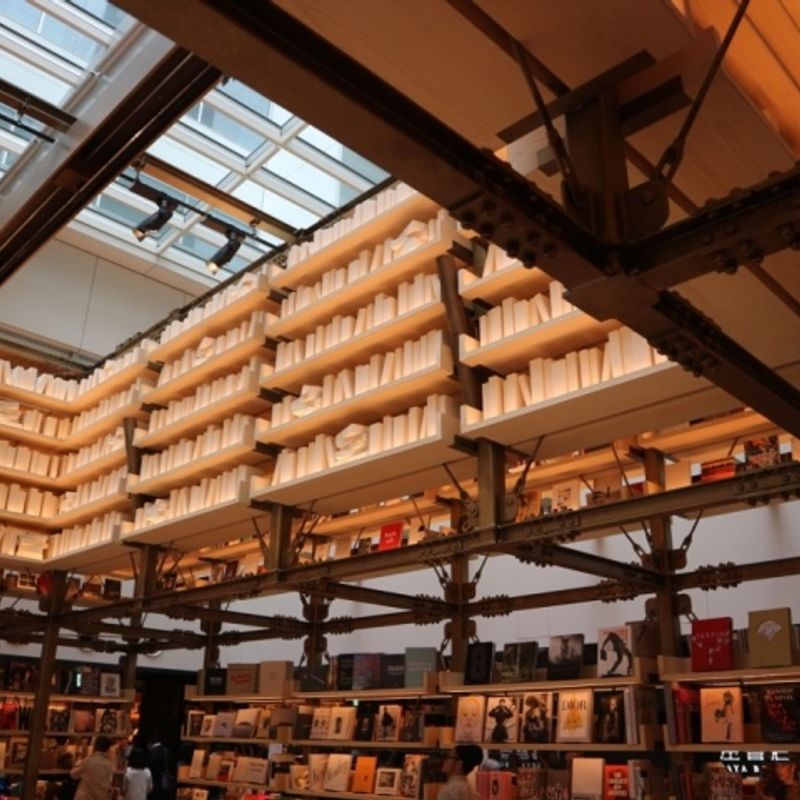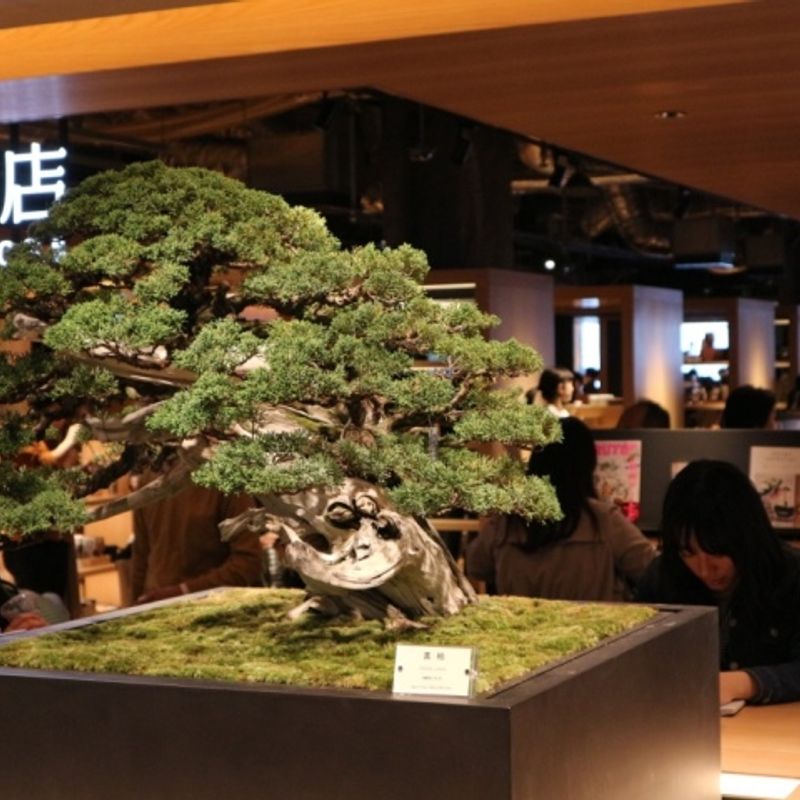 Floors 7 - 12 have been given over to office space. The only way to the 13F restaurants and rooftop garden is by elevator. For the time being, expect some pretty long waits and a tight squeeze.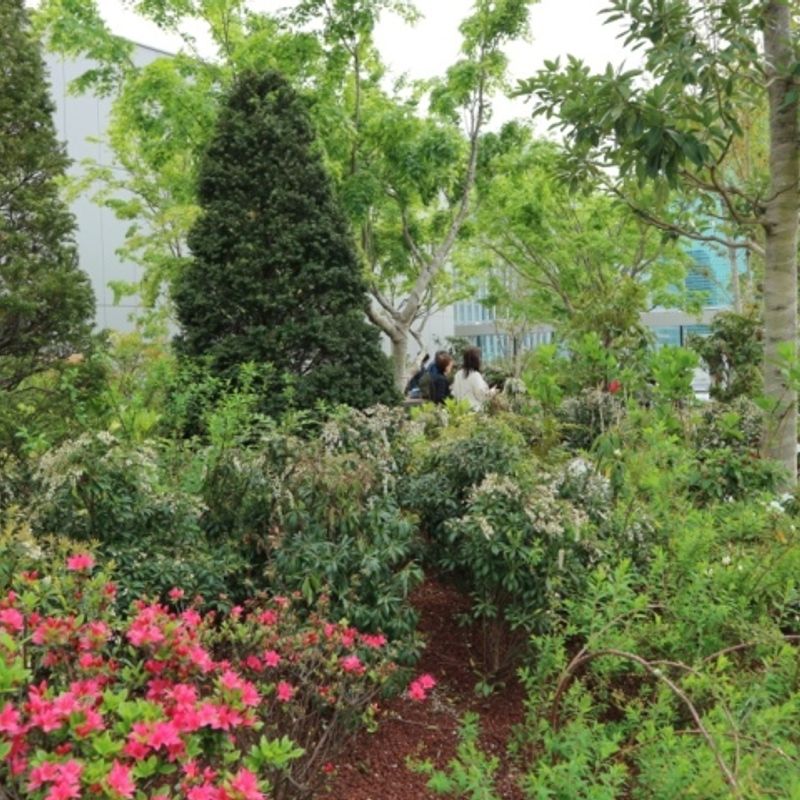 The rooftop garden of Ginza Six is a large space, furnished with plenty of benches, flowers and greenery. From here there are views to Tokyo Tower (pretty close) and Tokyo Skytree (a bit further). The views of surrounding Ginza are impressive, and those that might not like the altitude should be able to take comfort from the high glass walls that line the rooftop. (NB* At the time of visiting, the queues for elevators down from the rooftop were as impressive as the views. Taking the steps down to 13F to catch an elevator from there will save time.)

Details
Map:
See us on ...
Twitter: @City_Cost_Japan
Facebook: @citycostjapan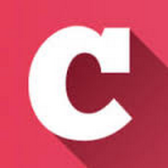 A Q&A and blogging community about life in Japan (plus a load of life-in-Japan stats!). Get your questions answered, share your experience! | Inquiry -> KyodoNewsDigital International Media | Tokyo, Japan | +81 3 6252 6402
---