USER BLOG
Join the best expat community of Japan. Now!
Share your Japan experience

Create blogs/Join the Q&A

Earn points and get rewards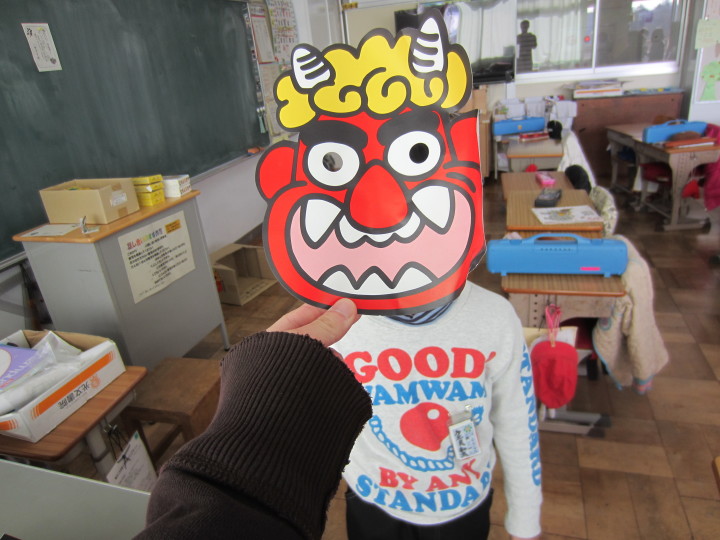 Easy Steps to Celebrating Setsubun at Home
It's almost Feb 3rd, the Beans-throwing Festival, or as it's actually called, Setsubun. This festival of tossing beans at demons to call for good luck is a Japanese tradition, but if you're living in Japan, you can easily take part in this culture with the one essential item: beans.Head to the supermarket right now and you'd find yourself bags and bags of dried beans on sale. Pick up a cheap bag and head home. On Feb 3rd, just open your door and toss some beans outside to cast the bad luck away. Remember to save some though, as you should also eat some of the beans too. How many? It should be the same amount as your age, and this is to wish you good health for the rest of the year.For extra fun? Grab yourself one of those demon masks too and have a friend (or yourself) be the demon. Others will enjoy tossing (or in most cases, full-power throwing) the beans at the demon to chase it out the door.It's just a little tradition that anyone living here can easily take part in. If you're living in Japan and never tried it, pick up some beans and let this Feb 3rd be your first Setsubun!-----------------------------------------Follow for more everyday magic I encounter in Japan!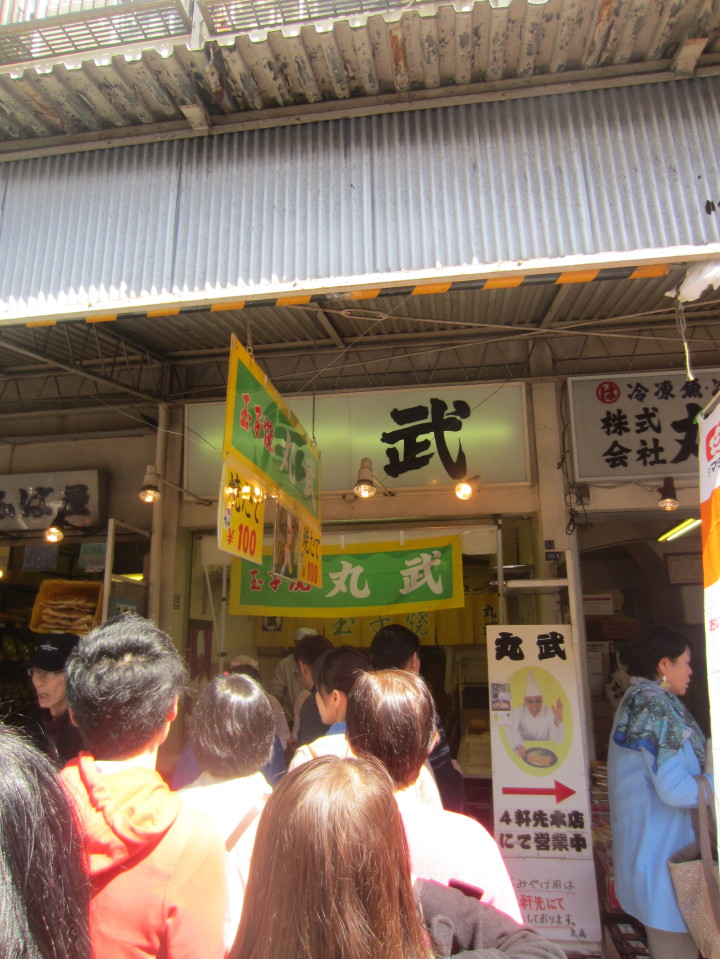 The Most Affordable Cuisine at Tsukiji - Tamagoyaki
What comes to mind when you think of Tsukiji? That's right, "fresh sushi!"What comes next after fresh sushi? For me, "no money!"The sushi served at the renowned fish market is definitely quality, but they for sure don't come cheap. However, you can have a happy tummy at Tsukiji too without breaking your wallet, as long as you have your eyes (and mouth) open to options beyond seafood.During my first visit to Tsukiji, I noticed that there were a couple of tiny shops with exceptional long lines, and everyone walked away with a little plate in their hands.These slices of grilled Japanese omelette costs you only 100yen, and they are likely the best tamagoyaki you've ever had. The sweetness and freshness are outstanding, proving to anyone who tastes how a store like this can survive for tens of years by selling one single item.Considering tamagoyaki is one of the things often served on a plate of sushi, I totally count this as a genuine Tsukiji experience!-----------------------------------------Follow for more everyday magic I encounter in Japan!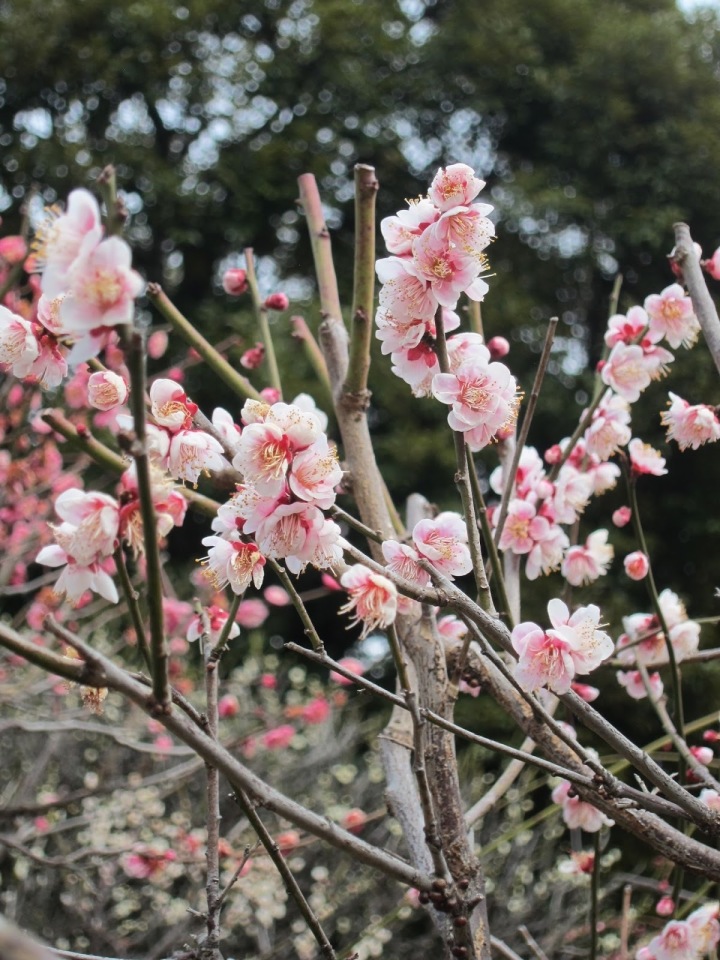 Plumfestival at the Kameido Teniinsha Shrine
It´s getting warmer and warmer in Tokyo. The winter is over soon and the spring is just knocking on the door. That means it is time for the plumtrees to bloom. Every year from the beginning of February the plumtrees in Tokyo start to bloom. The Kameido Tenjinsha Shrine northeast of Tokyo celebrates every year the plum festival. You can find a big variety of plumtrees in many different colors. If the trees are fully bloom you can smell their sweetness everywhere.Also the shrine has a small park with a pond and red japanese style bridges. It is very nice to walk around and enjoy the flowers there. I recommend to go there doing the week. Especially during the plum festival it can get very crowded. At the weekend they will also sell typical festivalfood around the park.
Crazydeath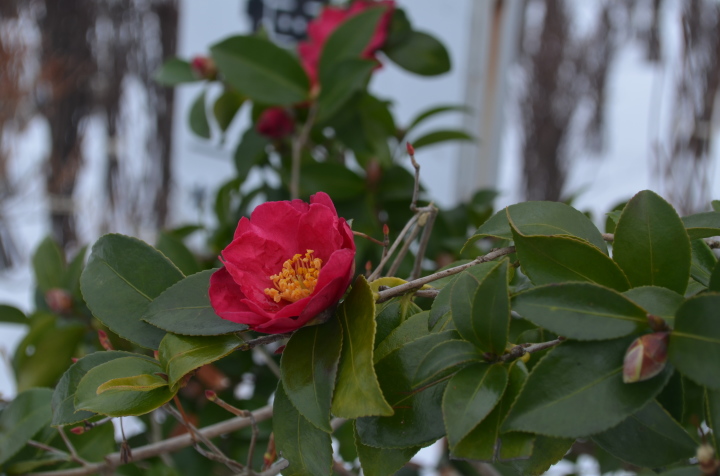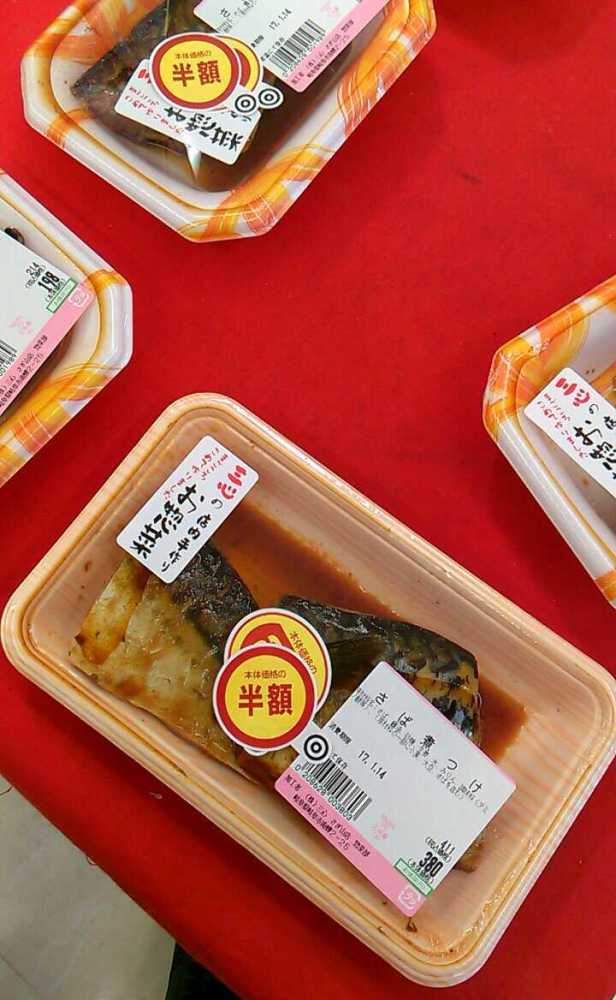 Supermarket Discounts! Ready-Food for Cheap
If you are living in Japan on a budget and didn't know about this, you are missing out. Supermarkets here sell a great selection of delicacies for you to bring home and eat. Fried pork cutlet, grilled chicken, bento boxes, salad, and even sushi. They aren't expensive, but definitely not cheaper than cooking at home, yes. But what do they do with the cooked food if they don't sell by the end of the day?That's right. They go on a big sale, because an unsold item is as good as a wasted one, so this way the supermarket can at least get the product cost back. Now, if you go at the right time......Massively discounted, indeed! So when is the right time? Go about 2-3 hours before it closes and you can likely net yourself 20% off. An hour or two before it closes and you might see the love "half priced" sticker on them. Those that still aren't sold by then might go as low as 70% off, from what I've seen.Personally, these discounted food aren't bad, especially if you're the type to freeze your food. So if there was always that pack of expensive sushi you've wanted, find the right timing to go. If you're living on a budget, stock up when the opportunity is right!Just be ready to battle with the housewives the salarymen who are on the hunt too.-----------------------------------------Follow for more everyday magic I encounter in Japan!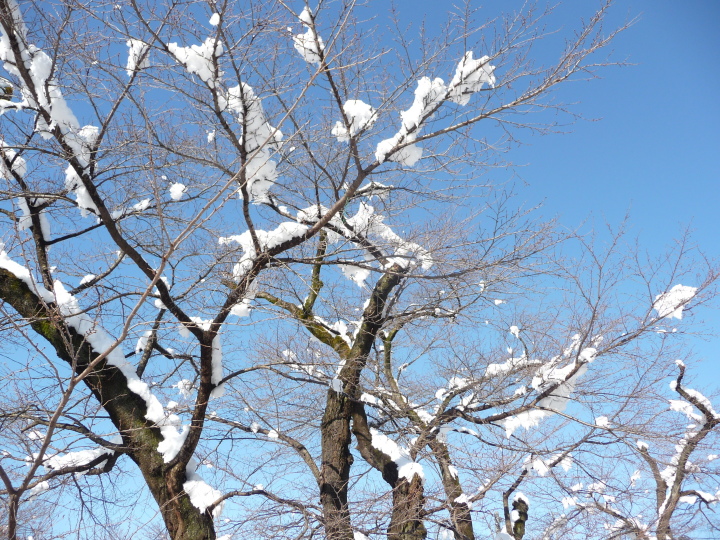 Winderland in Japan
It has been snowing for a few days in the northern Tone of Kanto area. Here are some photos to share in the city-cost community. Snow drifted absolutely gorgeous on trees in the park. Snow on the cherry treesUp and AboveRed Pine Trees A Castle surrounded by different types of trees.Still Green
Ooray2775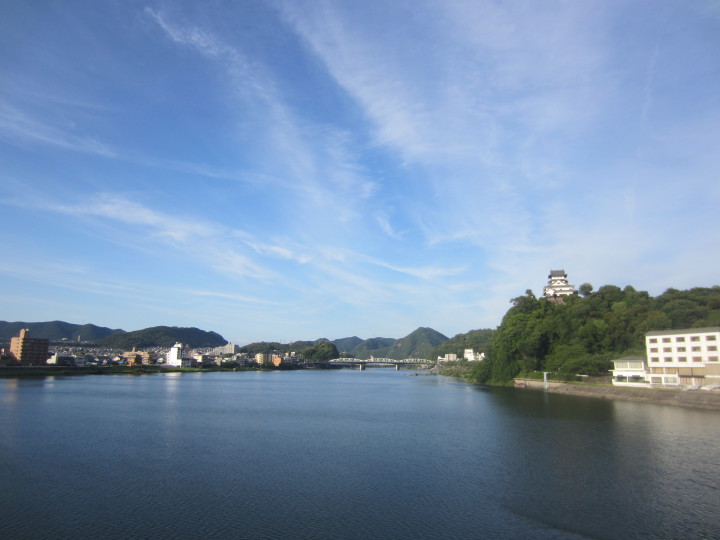 Inuyama Castle - Standing Tall since 1620
Thanks to video game series like "Samurai Warriors", "Sengoku Basara" and "Nobunaga's Ambition", my interest in Japanese sengoku history has made its foundation long before I came to Japan. Throughout my visits to Japanese castles all over the country in search of the path of the samurai, Inuyama Castle remains being my favourite.Standing tall on a little hill overlooking the beautiful Kiso River, the castle is one of the rare few in Japan that remains in its original form, while many other castles have been destroyed in war or by natural disasters throughout history.For that reason, it is listed as one of Japan's National Treasures.The little castle is 19m high, which is not very tall for a castle. But thanks for its locale on top of the hill, the view from the observation deck is magnificent!Look at that! Absolutely stunning.If you're travelling around the Chuubu area of Japan and you're interested in Japanese history and traditional architect, Inuyama Castle is a must-see!-----------------------------------------Follow for more everyday magic I encounter in Japan!