USER BLOG
Join the best expat community of Japan. Now!
Share your Japan experience

Create blogs/Join the Q&A

Earn points and get rewards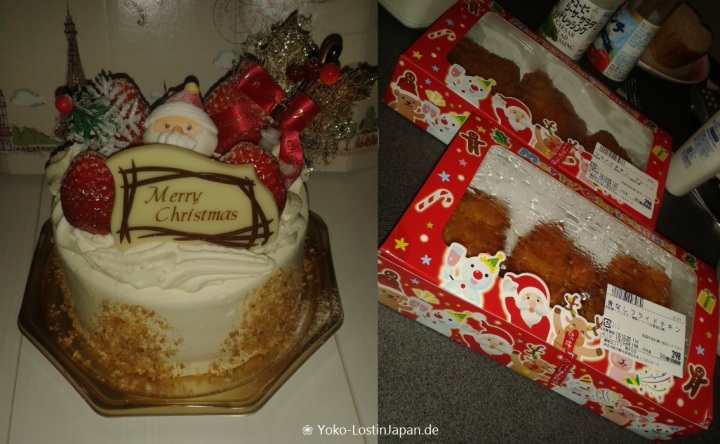 My little Christmas in Japan
Every year you come up with the same problem: what shall we do for Christmas? For me, coming from Germany, it was never a big deal because in Germany you normally have 3 days off for Christmas and mostly spend all the time with your family. But in Japan, Christmas is not a family festival – this will be one week later at New Year. In Japan Christmas is more a special day for couples and for little children. You don't even have the Christmas days off. 24th and 25th December are normal working days, so if you are unlucky you gonna spend the day at work. At least the day before Christmas is a public holiday, even if it's not for Christmas – it's the Emperor's birthday. But who cares if you can have a day off? My little Christmas in Japan so far Actually, it's only the second time for me to spend Christmas in Japan this year. I often made trips to Japan for New Year's Holidays and arrived here a few days after Christmas. But I've been here for Christmas in 2013 while my Working Holiday, already three years ago. Let's have a little flash back! In 2013 Christmas Eve was on a Tuesday, my boyfriend and I had to work. We ended up with nothing special, just having the traditional food of the Japanese Christmas Eve: fried chicken and a Christmas cake. Japanese people often get the fried chicken from KFC, you also can make preorders for it several weeks before Christmas. We just got normal fried chicken from the supermarket nearby. The cake was a tiny delicious strawberry shortcake which I enjoyed very much. So no special activities – we had to work again the next day anyway. Back to the topic: What will we do for Christmas this year? My (now) husband and I had a talk about Christmas around two weeks ago. Thanks to the calendar we gonna have three days off this Christmas, so we both decided we should do something special and not just sit around at home. But what? We had a few ideas which we could choose from: 1) Romantic Christmas dinner 2) Go out to see illuminations or Christmas markets 3) Make a trip somewhere 4) Go to Disneyland or another amusement park Let's take a closer look to all the choices. What would be your favorite? 1) Romantic Christmas dinner Going out together with my husband for a little more expensive dinner was a pretty nice idea. We didn't really visit a fancy restaurant so far – only kind of this at a French-styled hotel in Nikko over one year ago which had around 5 courses for dinner. However, I'm a little bit difficult with food and on Christmas Eve, for sure, all restaurants are even more expensive just because it's Christmas. Maybe we should do this some other time a year, maybe for wedding anniversary. 2) Go out to see illuminations or Christmas markets Winter time is illumination time in Japan. Everywhere you can find tons of lights and it's simply beautiful. Having a walk around with your loved one is really romantic – maybe also good for a date on Christmas. But luckily the most light ups will stay until February, so let us keep this up for another time. Another option is visiting one of the Christmas markets which are held at some places around Japan. For me as German Christmas market really belongs to Christmas: having hot wine, some delicious food, decorated sheds around you and even some snow. Ok, at least the first three you can get easily around Tokyo. I really like the Christmas market at Akarenga, Yokohama. Even so I have to handle with the high prices at Christmas markets in Japan when I know the prices of everything is in my home country – and I already think it's expensive in Germany! However, we gonna go there before Christmas and not on Christmas Eve itself. 3) Make a trip somewhereI really love onsen and my husband found out about a cat ryokan at the onsen prefecture Oita. We thought about making a short trip where, but when taking a look to some flight websites, we were shocked about the high prices around Christmas and New Year. Also the ryokan was booked out for our preferred date. If you want to make a trip somewhere you should probably prepare some months before. So, no trip with an airplane somewhere for us. 4) Go to Disneyland or another amusement park My husband knows how much I like amusement parks. And we haven't been to Disney Resort for two years. So how about celebrating Christmas with Mickey and Minnie? However, there are a lot more amusement parks around Tokyo and all over Japan. It's also great to visit Yomiuri Land or Sagamiko Resort with their own illumination paradises, which are really romantic. However, with this we are back to point 2. For this year, we ended up with a mix of all the points. We gonna make a 2-days-trip to Osaka from 23th to 24th December. On the first day we want to go to Rilakkuma Café in Osaka and watch some illumination around the city. The other day we will visit the Universal Studios Japan and go back to Yokohama in the night, to have Christmas Cake at home on 25th. I'm looking forward to these three days. Hope you all gonna spend a lovely Christmas time! ☆彡
YokoLostinJapan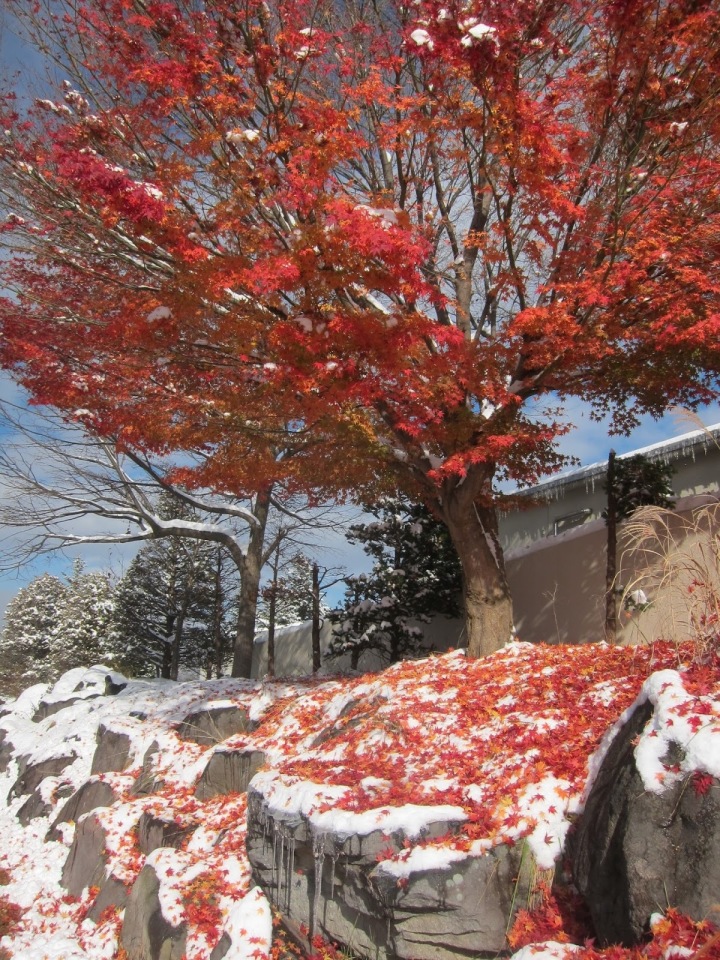 Bustour to Takayama
I was looking for a nice place in the mountain, which is not too far away from Tokyo. My solution was the little town Takayama in Gifu. It takes 5 hours by bus (Nohi Bus Service from Tokyo-Shinjuku). The view from the bus was great. I saw a beautiful winter landscape in a great mountainside with many lakes and dam. I arrived in Takayama during lunchtime and walked straight to the old town of the city, to see many old nice streets full of handcraft shops, restaurants and small sake stores. I walked around and tried many sweets and drinks like amazake, which were very delicious. There was also the chance to try diffrent kinds of sake for just 200 Yen. The day ended with walking through a long street with many temples, along a small mountain.But I was very surprised. The city is very good for tourists. Every sign is written in Japanese/English and sometimes also in Chinese, Korean or French. At the tourist information you will find pamphlets in diffrent languages (English, Spanish, French, German..). Also mostly of the people in the tourist area can speak at least English and Chinese. Also you can do very easy daytrips by bus to Shirakawago and Toyama.
Crazydeath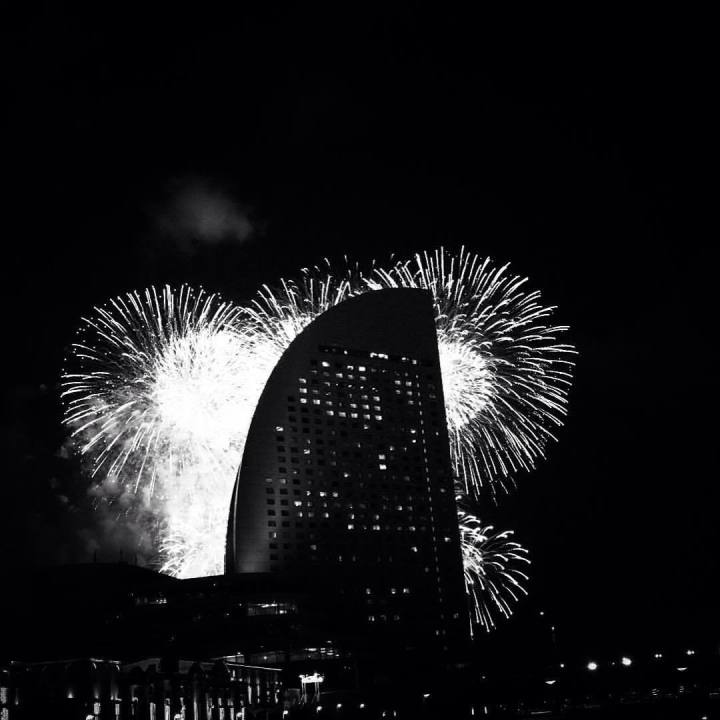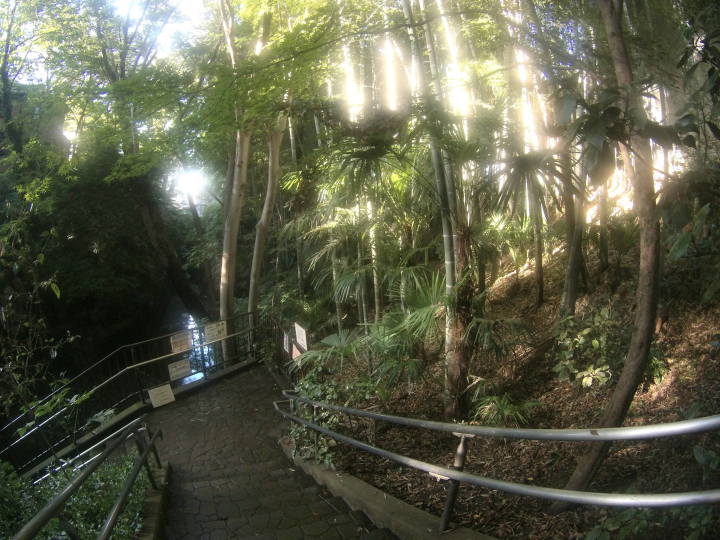 Todoroki Valley - An Escape from the Hustle and Bustle of Tokyo
Spending my weekday days-off is a difficult task especially because I can't just drag someone I know and hang out with that person. So, what would I do to keep myself entertained? I'd take my camera with me and go somewhere different without having to spend a lot or perhaps nothing at all. THE ENTRANCE OF THE VALLEY NEAR TODOROKI STATION.For those who live in Komazawa like I do, going to Todoroki Valley is your best option to escape city life. If you like trees, hiking and breathing a different kind of air, then this place is a must. It's also a good point that there is a temple/shrine (not really sure about this one though) at the end of your hike. If you are someone who doesn't like to travel by yourself, then you better brace yourself because if your day-off falls on a weekday like I do, as I've mentioned earlier, your only option would be to go out alone. Expect a lot of self-talk, monologues and the like. I felt like I was talking to my camera the whole time. Surprisingly, it was fun. It was liberating.I ended my short trip with a short walk to Futako-Tamagawa and I would recommend you to walk by the river so you could witness the beautiful sunset. I was surprised to see a lot of people who were at the park near Rise in Futako-Tamagawa just to wait for the sunset. So I did what they did and sat down on the chairs near the Starbucks coffee shop and enjoyed the different colors dancing in front of me. When it comes to self-travel, I still have a lot of learn, but I am curious. I am more curious about myself and the way I think and going to Todoroki Valley opened this door of curiosity. I hope you'll never fear to travel by yourself, too.
ricecooker

Moshi Moshi Nippon Festival 2016
On the last weekend of November the Moshi Moshi Nippon Festival 2016 was held at the Tokyo Metropolitan Gymnasium (Tokyo Taiikukan, 東京体育館). There you could experience some of Japanese pop-culture and some traditional Japan. And most of all: the entry is free for all foreigners!!The event was held for public on Saturday and Sunday. On both days there were music acts, Saturday was a little bit more exclusive with some Japanese models. However, I went there on Sunday to see the performance of famous Kyary Pamyu Pamyu at the evening. A list of the complete line-up and the timetable you can find on the Moshi Moshi Nippon website.Already outside of the Tokyo Taiikukan you could find a lot of stuff. They had a food area with different food to try out. Surely, the prices were not really cheap. Some of the sponsors had information booths. On a small stage DJs and girlgroups were performing. You had the chance to climb on two robots of Shinjuku's Robot Restaurant which were exhibited there. Also Mari Car was there, which makes it possible to go through Tokyo by go-kart costumized as Super Mario characters. At the booth you could take photos inside costumes or reserve a go-kart tour.But let's take a look inside the hall. First you have to get your wristband which allows you to go in and outside as often as you want. As foreigner you could register before online and just needed to show a QR code at reception. Or you simply fill out a form with your data at the venue. Japanese have to buy a ticket for ¥ 2,990 at the ticket counter.Inside you could experience a lot of things. Getting dressed into a kimono or lolita dress and taking photos or making some special origami and so on. I especially liked the Oiran - a beautiful Japanese courtesan. Taking photos at some booths and uploading it to your SNS account made you get some stuff for free like a printed version of the photo or small goods. At kawaii room you got a bag with Japanese beauty products after filling out a survey. You also could try flying a drone or play Resident Evil with VR. All was pretty interesting.While not so many people were around in the afternoon, it got pretty crowded at the evening when performances of CAPSULE and KYARY PAMYU PAMYU were held. Many fans went there and enjoyed the short shows which lasted around 25 minutes each.Because the event welcomes many foreigners at nearly every booth at least one staff spoke English. Some bilingual stuff were also walking around the venue. You can get a lot stuff for free from the sponsors, so we ended up with Aeon x Gudetama shopping bags, vegetarian instant ramen, a lot of stickers and even some discount coupons we can use in the future.The festival was held third time now and will probably take place again next year. So if you are in Japan at the end of November, don't miss it. You can get a lot of stuff for free!!
YokoLostinJapan