USER BLOG
Join the best expat community of Japan. Now!
Share your Japan experience

Create blogs/Join the Q&A

Earn points and get rewards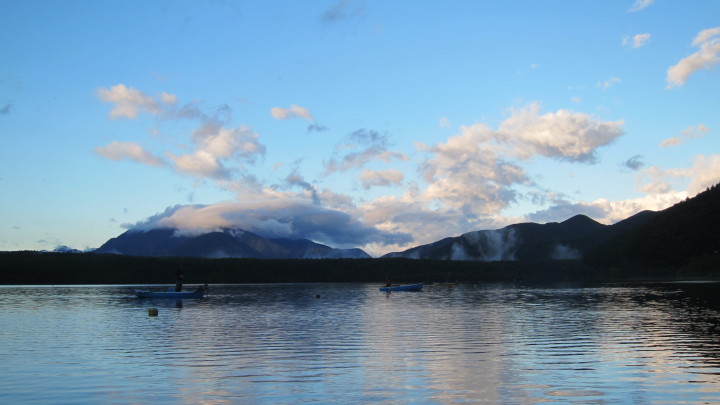 Nice water places in Japan
Besides the beautiful beaches Japan has to offer, there are also other nice places inside the country to enjoy the water. Here are some of my recommendations. • Lake Yamanaka, Kawaguchi, SaikoIf you are visiting Mt. Fuji, you should also make a stop of one of the surrounding lakes like Yamanaka, Kawaguchi or Saiko. These are very beautiful lakes where you can walk around and enjoy the nature or do a boat ride. The lakes are also very popular for water sports and fishing. Especially at lakes Yamanaka and Kawaguchi professional or amateur fishing tournaments are often held at the weekend.• Izu WaterfallsIf you prefer more to enjoy hiking in the mountains, you can see many waterfalls in the mountains of Izu. There are seven small and big waterfalls in the mountain area of Kawazu. Especially if you are standing in front of the bigger waterfalls, you can enjoy a nice cool breeze. • Yume no Shima PortIf you are in Tokyo and want to visit a nice port, you can go to Shin-Kiba station at the eastside of Tokyo. That place is popular for the big concert hall, but on the other side of the station is a beautiful small park with a small port of luxurious yachts. It is really nice to walk around the yachts and sailing boats. Also there is a very cute beach restaurant in front of the port where you can sit inside or outside on nice beach chairs or in a hammock. It is also possible to rent a BBQ spot in front of the port. Unfortunately it is very popular to do BBQs there, so you should reserve a spot early. • Kasai Rinkai ParkAlso at the east side of Tokyo is the huge Kasai Rinkai Park. The park fronts Tokyo Bay and has a big beach area where you can have a BBQ or just a nice picnic. You can also see Tokyo Disneyland from the bay side. A third of the park is designed as a Sea Bird Sanctuary. If you are a bird lover it is a good chance to take some nice photos.• Party Boat Sumida RiverIf you like to drink and eat and also like to enjoy the view over Tokyo from the water, you can book one of the nice party boats on the Sumida River (for example in Asakusa or Ryogoku) and cruise along the river. They have special party plans for big groups which include drinks/food and often also a karaoke machine. To rent a boat is kind of pricy but if you are in a big group it will be a very nice experience. • Tomioka MatsuriYou might wonder what a festival has to do with water, but the Tomioka Matsuri is very special. It is held every three years in the Monzen Nakacho area. In the morning of Saturday and Sunday of the festival many people will carry small transportable shrines (Mikoshi) around the area. You can see those at mostly all summer festivals, but the one in Monzen Nakacho is kind of special because there are huge buckets full of water on the side of the streets. If a group with a small transportable shrine is coming, people will throw tons of water on them. It is like a big shower. Especially during the hot summer heat it is very refreshing. If you are watching the Mikoshi parade you should watch out not to get too wet!
Crazydeath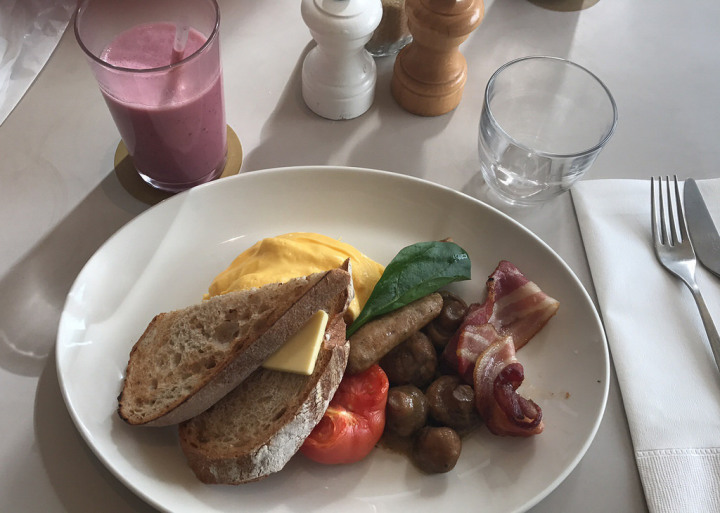 3 Foreign Breakfast Imports that will start your morning off right!
Breakfast is my favorite meal of the day - and as they say, the most important, too. Living in Japan has opened my eyes to what breakfast constitutes (rice, miso soup, salmon?!) and I'm definitely okay with that - but sometimes I just want my western style breakfast too!Tokyo has a plethora of delicious spots to grab a bite for breakfast - but here are three of my favorites that originated elsewhere in the world!BillsBills was started by an Australian chef in the land down under, and has now spread to a number of countries around the world. I'm personally a fan of their ricotta pancakes (so light! so fluffy!) but my husband is all about their savory options. Their coffees and juices are delicious and the atmosphere at their Omotesando store is airy and chic!Clinton Street BakeryClinton Street Bakery started in Manhattan in New York by a husband and wife duo - and their goal was to make the best baked goods in all of the city. Lofty goals, but they have often been acclaimed as the best pancakes in New York. Now, I haven't been to the New York version, but the Tokyo location has killer pancakes. Again, my husband is all about the savory choices - an option for regular or smoked salmon eggs benedict? He's there in a heartbeat!Eggs 'n' ThingsStarting out in Waikiki back in 1974, Eggs 'n' Things has also made their mark on the Japan breakfast scene - there are now a number of locations here. The Harajuku store in particular still draws in the crowds and you may have to line up. If you love a good pancake with all the toppings (hellloooooo whipped cream!) then this is the place for you. There are also loads of savory options and healthier lighter choices like acai bowls, in true Hawaiian fashion!
genkidesu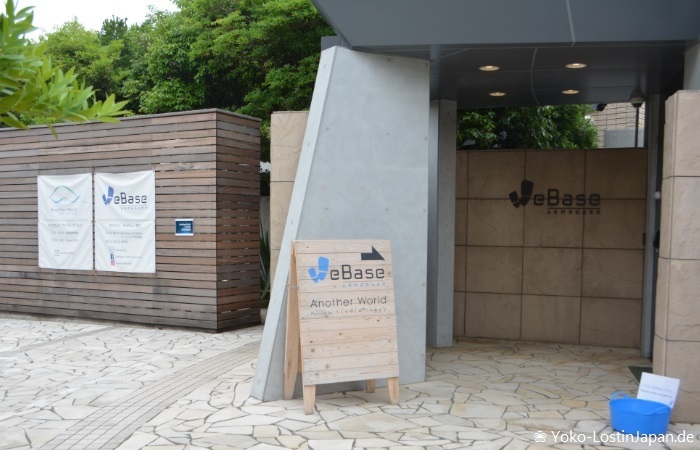 A pleasant time in Kamakura and the WeBase Hostel
Thanks to City Cost I had the opportunity to stay one night at the WeBase hostel in Kamakura and for sure, I also used this time to do some sightseeing around the Kamakura area. I spend a great time there and want to thank everyone involved. And now, let us take a detailed look on the hostel itself! Community Hostel WeBase Kamakura The WeBase Kamakura is a pretty modern looking hostel in the Kamakura area. It is located close to Yuigahama Beach, which makes it a perfect stop over for everyone who wants to enjoy some time at the beach in Japan's summer. But not only this, it is also a nice starting point for your sightseeing trip around Kamaura (I will come to this later). You can reach it within a two minutes walk from the Enoden station Yuigahama, but also a 15-20 minutes' walk from Kamakura station is possible. When you enter the hostel, you come inside a bright corridor with big windows and a view to the courtyard where hydrangeas were blooming. There are unique drawings on the wall which makes the modern styling perfect. Also the reception looked welcoming and a really liked the wooden pattern there. The Rooms WeBase Kamakura is a hostel with different dorms. You can decide between mixed and female only dorms, which have 4 or 6 beds in one room. All rooms include comfortable bunk beds which you can close with a curtain. You have your own socket, usb outlet, reading light, personal slippers and for sure, also a locker. However, if you are travelling with big luggage, only your valuables might fit inside. Toilet and sink are shared with others. It is also possible to book a whole bunk bed room as private for your group of 4 to 10 people. But not only this. They even have family rooms with sofa beds for family and groups which include an en suite bath, TV, refrigerator and other things. Or you can stay a Japanese styled futon room and sleep on tatami flooring. Also couples have the opportunity to book a private room with a double bed. If you want something special, plans including a rental Kimono or a yoga class at the Another World studio are available, too. As you can see, there are many ways to stay at WeBase Kamakura. Check out all room types and night rates on their website. The Facilities The WeBase area is pretty big and has to offer many facilities for their guests. First starting with the big lounge, which is located in the basement of the building. With a view on the courtyard you can relax, watch TV and enjoy your time with other guests. At the reception you can rent games for free. Furthermore, at the lounge you find some PCs, a small kitchen area with refrigerator, water cookers and microwaves and even a vending machine with instant food and alcoholic drinks. At the lounge I especially liked the wall decorations. One big corner is filled with a map and pictures of Kamakura, so you can get ideas for your sightseeing tours and other places you would like to visit. The other corner is free for the guests to write messages. Also at the basement you find the shower rooms, which are clean and include soap, shampoo and conditioner free for use. A lot of mirrors, sinks and hairdryers are there, too. The shower rooms are open for 24 hours. Just at the other corner the Japanese bathtubs are located. These you can use from 7:00 am to 10:00 am and from 4:00 pm to midnight. Belonging to the building, WeBase Kamakura is connected to Brasserie Gent. This is a French inspired restaurant where you can find interesting dishes for your lunch or dinner. They even serve good wines and beer. For WeBase guests every morning a light breakfast is served for free at the restaurant ground. This includes toast, cornflakes and potato salad. The Activities Inside the WeBase building the Another World Studio is located, which offers daily classes on yoga, meditation and more. To find out about the schedule, you can check their website. As a WeBase guest you get a discount and only need to pay 1,000 yen for a class. Other cultural experiences are also possible, as for example wagashi workshops and Japanese tea ceremonies are taking place regularly. Check out the event list on WeBase's facebook page to be up to date with this. If you want to explore Kamakura, the staff members will give you all the information you need. They even have rental bicycles which you can get for 1,000 yen a day. If you pay a little bit more you even can use an ebike. My Impression I stayed at the female dorm in a room with four bunk beds. It looked nice and was very clean. What I especially liked about the dorm room is that it is separated from the main corridor by an extra small hall way. So if you open the first door, you come in a smaller corridor which leads to two dorms. Inside this small area you find a sink and two toilets which only the people of these two dorm rooms are sharing. This is a great idea! In the evening I relaxed for some time in the lounge. There are several books, magazines and manga you can take a look at, however a lot is in Japanese. The hostel has free Wifi everywhere, so I also could surf in the internet while sitting on the comfortable chairs and looking outside. The bed was good as well, not too soft and not too hard, so I could sleep well. In the night it was really quite, because the hostel is situated in a calm area. The staff members all could speak English and were very friendly. When I rented my bicycle I even got some sightseeing information and they could quickly tell me how long it would take me to cycle to certain places.If I ever spend a night in Kamakura again or some of my friends will ask me for a place to stay in this area, I really can recommend WeBase. I would go there again! Places to visit around WeBase If you are staying at WeBase, the first place you should visit is the Yuigahama Beach. You can easily reach it with just walking down the street for a few minutes. The beach is really nice and you might find many surfers catching waves in the sea. I was told by a staff member about special huts opening at this area in summer, serving special food and drinks. So the beach might also be a good place to visit in the evening. The famous Great Buddha, Daibutsu (鎌倉大仏), is just around 15 minutes away by foot and if you haven't visited there before, you should definitely go and see the around 13 meter high bronze Buddha statue. It is already situated there since 1252 and one of Kamakura's highlights! Just close by is the Hasedera temple (長谷寺). Next to a beautiful temple garden an eleven-headed Kannon statue is there. When climbing up the hill, you also have a great view over Kamakura to the ocean. Especially when the hydrangea is blooming in June and the beginning of July, it is really beautiful there. But that is not all you can see in Kamakura. There are great hiking trails around the mountains or you can walk around – or if you want it easier take the bus and trains – to see all the historical shrines and temples. Also strolling around the shopping street at Kamakura station is nice. Through renting a bicycle at WeBase I also can say, that Kamakura is a great city to explore by bicycle, because you can go quickly to all the destinations. For example, cycling from WeBase to Hokokuji temple (報国寺) in the further Eastern part of Kamakura took me less than 30 minutes. The hostel opened on 15th September 2016, so the first anniversary is coming soon! So if you are planning a trip to Kamakura, why not stay over for a night or more at WeBase Kamakura? :D - - - - - - - - - - - - - - - - - - - - - - - - - - - - - - - - - - - - - - - - - - This post is a special report for which City-Cost gives bloggers in Japan the chance to engage in new experiences in Japan to create posts about.
YokoLostinJapan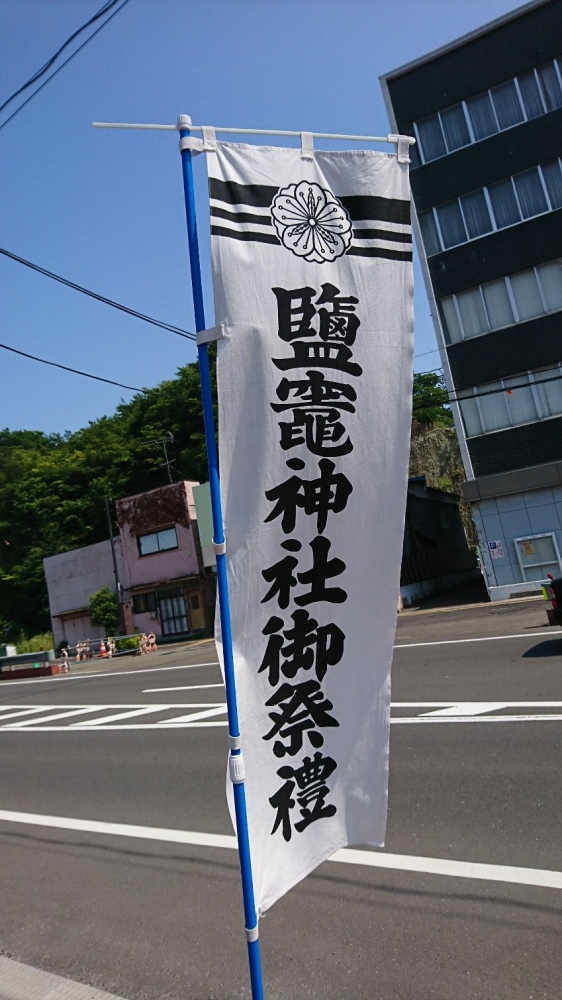 Celebrate Marine Day in Shiogama!
These banners outside of HonShiogama Station on the Senseki line boast of the approaching festivities.Next Monday is the Japanese national holiday known as Marine Day or Ocean Day and if you have the time and interest in Japanese festivals, a trip to Shiogama in Miyagi prefecture may be in order. Posters like this have been up all over town for months. The event begins Sunday with a massive fireworks display generally starting at dusk over Matsushima Bay. The best place to watch the display is from the roof of the Aeon TownMall known as The Big or across the street at Marine Gate, which does double duty as both a fun venue for this event as well as the launching point for a number of ferries and small boats carrying their hires to the middle of the bay to watch the display. If you're interested in watching from an aquatic position, grab tickets from a number of retailers and bring your own beverages and snacks to enjoy while you watch. This is of course not recommended for those with motion sickness. There is also a park near the water across from the opposite side of the Aeon. It's pretty small and will likely be filled with food and drink stalls. This part of the festival usually fills the oceanside with spectators and the display itself usually lasts upwards of 30 minutes if memory serves. If standing in a group of strangers watching airborne explosions is not your thing, consider coming out on Monday instead, when a parade of different groups (some from elementary, middle and high schools in the area, some from other social groups and clubs) takes center stage, or rather street, as they dance their way from Ichibankan (the building housing the library across from 7-11 near HonShiogama Station) to the main entrance of Shiogama Shrine. In years previous, I participated in this alongside friends and my daughter, who was usually asleep by the time the dancing began. Due to a recent foot injury (and my reluctance to carry a three-year-old that far in the heat), I will be attending today's event as a civilian instead of as a participant. Handy tsunami evacuation maps around The Big assist in case of emergency. This one has been edited to indicate fireworks watching areas in pink and the parade route in yellow. Even without the dancing, there's plenty to see. The omikoshi (portable shrine) will be making its way down the 202 stairs of the main entrance to Shiogama Shrine, then circling the town and heading to the colorful shrine boats which will take it out to bless the bay and outlying islands before its return. This is the only day the public gets to see the boats in action, so its pretty special for those of us who spend the year staring at the gorgeous dragon and phoenix, their rainbow lacquer shimmering in the daylight. It's fun and free and only open once a year. Why not come on down? HonShiogama Station is 30 minutes and 320 yen from Sendai Station on the Senseki line.
JTsuzuki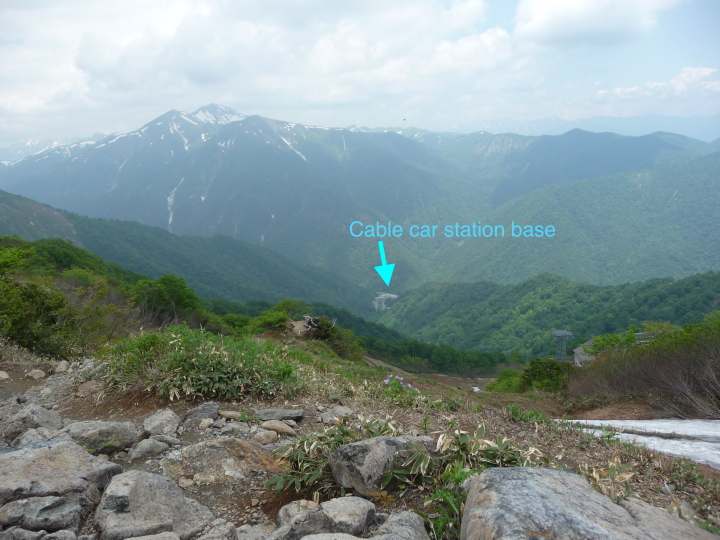 1963m
We live close to Doai station where there is a very famous hiking trail in Gunma, Japan. Mt. Tanigawa is the best. We climbed up there with a 6 year old. We did it. Riding on the ropeway is like boarding on an airplane. We followed some people who looked like hikers and who knew where they were going. The photo above is from the view if you choose to ride on a lift. Hiking shoes are necessary for this rocky, magnetic mountain. It was fun for a small family to hike with a lot of kind people. I asked if I could drink water, but it was from a snow. I can not drink it. We very close to Mt. Tanigawa 1963m. I thought of finish the climb, but we wanted to go up. Here we go!
Ooray2775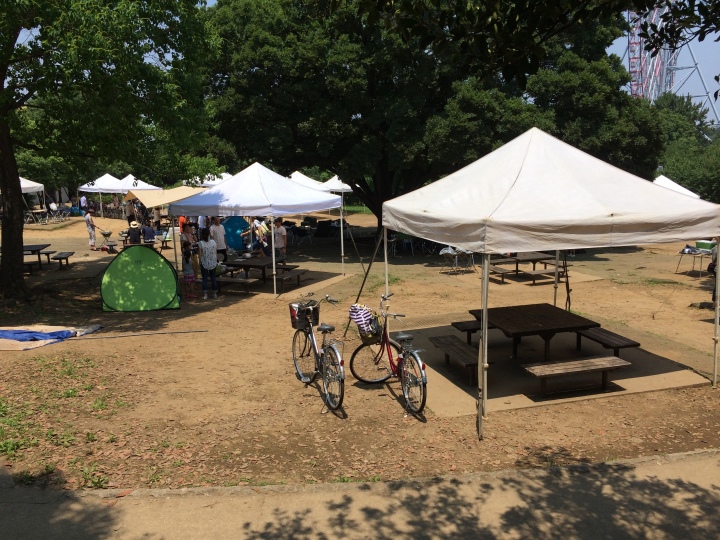 Summer BBQ at Kasai Rinkai Koen - meat, veg and human getting grilled
Those of us in the Tokyo area (and elsewhere maybe) have been emphatically reminded over the last few days that summer is here. Temperatures and humidity in Tokyo are now such that even the act of sitting still has taken on the form of something that equates to a "task". And the bad news is, rumour has it that this summer in Japan is set to be the hottest / sweatiest for a number of years. Brilliant! Now, back home having weather presentable enough to fire up a BBQ is one of life's finer pleasures. Here in Japan serious questions should be raised about an entire nation dishing out more heat via hot charcoals. In fact Japan's summer BBQing season could be taken in more ways than one, in so far as it's not just the purchased meat and veg that is being cooked. I sent a picture to a mate back home of our BBQ prep yesterday at Tokyo's Kasai Rinkai Park - bench sheltered from the brutal sun with a bit of a canopy and a well scuffed, grass free patch of baked earth. He responded by saying it looked like I was in Africa. A crass stereotype maybe but a BBQ in Japan's summer temperatures has the potential to become something of an urban softie way out of their comfort zone type of deal. (BBQ spot reserved)Actually, Tokyo's largest park might seem a fine place to enjoy the robust pleasures of grilling meat in the outdoors, being situated as it is along the shores of Tokyo Bay. You can always be sure of a stiff sea breeze at Kasai Rinkai Koen. The problem is, much like a BBQ pit itself, the park's BBQ zone sits in a kind of dip surrounded on all sides by trees and foliage, perfect for trapping in the heat!Add to this a throng of people, their corresponding grills and a whole load of beer and you've a recipe for someone needing an ambulance. In all seriousness, yesterday's bash with some friends of the partner clocked in at around five hours between 11:00 and 16:00 - the hottest part of the day. This becomes something of an endurance test during which it's imperative to have some time in the shade and drink that which doesn't have alcohol in it, at least from time to time. (The Japanese BBQ grill)Still, a BBQ is a BBQ - a great opportunity to bring people together. Japan does BBQs really well. Yes, the meat lacks a bit of girth and substance. Yes, there will be groups of students where the lads contort into all sorts of shapes as they try to impress girls who've turned up to the bush in their finest high heels. And yes, you will be desperate to get back home and have a shower. All of this aside, a BBQ in Japan is somehow a comforting reminder of the warm bosom of home (or maybe it's just me) and a great way to break the ice with the locals.At one point I did slip out of the party to have wander around the park. In my beer / heat induced haze I confess to having snuck in a ice cream (for medical purposes you understand) and spent most of the time loitering around some kind of photography club consisting of middle-men who seemed to have 'rented' some young models (girls) to pose whimsically in front of their massive lenses (not a euphemism - the lenses really were massive). When I got back to the party someone had broken out a packet of marshmallows to heat up over the dying embers of the BBQ. A touching tribute to me, I was told, as it's not something they would normally think to do in Japan.Kasai Rinkai Koen ImagesThe BBQ zone at Kasai Rinkai Park comes with all the kit you would need to fire up a BBQ. There are benches and tables, canopies can be rented, toilets are nearby and there are taps/sinks to wash things in. Staff are on hand to help out with recalcitrant charcoals and also to help get things set up. Bring all your food supplies with you though as the park is massive and some distance from the nearest supermarket. Kiosks in the park sell beer at expensive prices and there's a convenience store by the train station (Kasairinkaikoen - Keiyu Line) which will sell out of items on a busy summer weekend.(Kasai Rinkai Koen BBQ washing situation)
Tomuu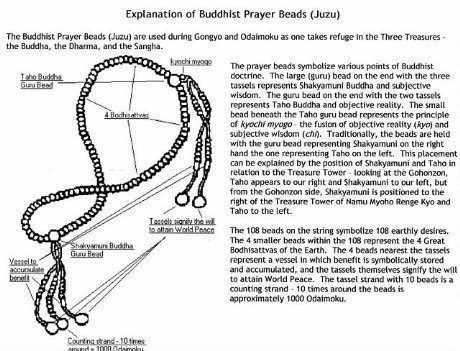 I've been spirited off to a Buddhist temple
I think they want to convert me. I'm having fun though.This was the the first message I sent to a friend who had luckily declined to meet up with a lady we had met on the train when I complemented her dragon spike leggings. She seemed nice enough on the train so I traded contact info and she got in touch shortly after and we decided on lunch the next weekend. I thought it normal for her to take a friend, but was taken a bit back when that friend was several decades older. Going with it, I was friendly and the lunch conversation was actually great. We basically had some girl's talk, talk about culture, and some questioning about how much I had learned about Japanese culture during university. Again thinking nothing of it, the conversation continued on to stories about what happened and where we were during the March 11th quake. That's when it got weird. They both seemed to latch onto how lucky I am, I must have seen a miracle. I also must be worried about my family, and focusing on how we must protect ourselves, they invited me to a nearby Buddhist temple to pray with them. It all happened so fast, and I was completely curious about how they pray and what they believe, I decided to go along with them. And after I told my friend about all that happened.So now I have a prayerbook, some beads and a pamphlet that tells me to deny all other religions or I will burn in the afterlife.That pamphlet also says that it is because not everyone believes in Buddha that ww3 will happen. I thought ww3 would be because of trump.Just because of a lady's leggings.It was... an experience. But really sweet ladies. The girl we met and another much older lady.Fantastic conversation until they started talking about luck and asking if I've seen a miracleThose who have seen Buddha get a miracle.And apparently luck is a non renewable resource.They were very proud of how clean the facility was. And that everyone helped clean. The toilets are the prized chore.I had to give my name and address to be able to enter and the temple was more like an office building with fancy gardening out front.I must say the toilets were cleanThen we got to kneel down for 30 minutes while chanting. And at the end, I apparently got lectured about needing to believe to protect myself and family. Gotta pray to mount Fuji. I was told earlier that there is a seed planted in Fuji that will blossom when everyone believes. After all the natural disaster talk (there was a lot because they gave me examples of miracles about every 5 minutes) I'm thinking I don't want mount Fuji to blossom. I mean it is a volcano...You never know who you will meet when out and about, and I certainly learned a bunch. I'm mostly amused about how easily they would go to pray and then after that 30 minute session of deep breathing required for chanting instantly dropped the feel of awe for some crowed snacks in the cafeteria.
edthethe