USER BLOG
Join the best expat community of Japan. Now!
Share your Japan experience

Create blogs/Join the Q&A

Earn points and get rewards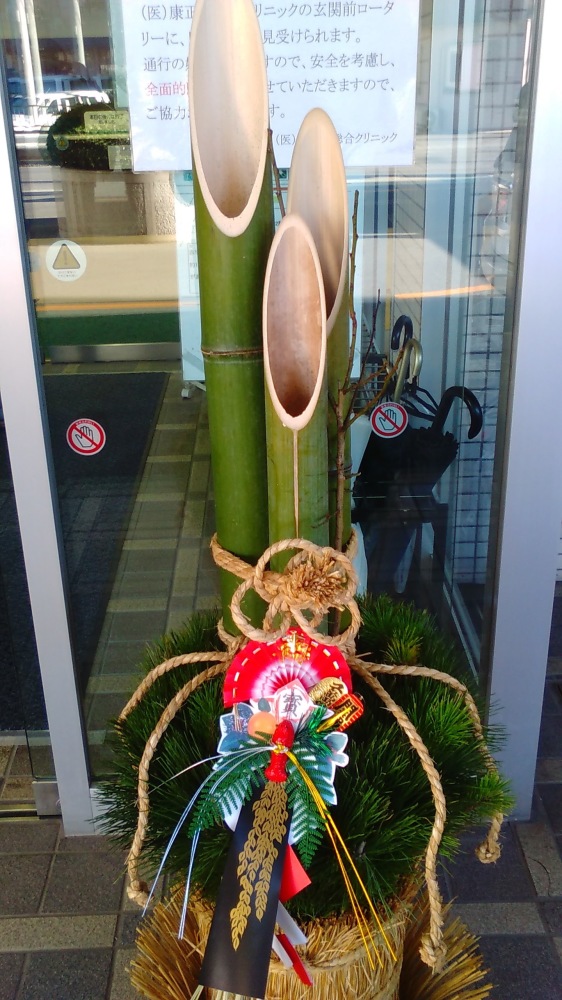 Countdown events, Hatsumode and the first sunrise: New Years Day in Japan
Its hard to envision what New Years is in Japan, before you actually come here. We often say it is like Christmas in the West, but that doesn't quite cover it. The difference being that there are a lot more traditions and special events associated with New Years in Japan than there are with a Western Christmas. And New Years spans a longer period of time than Christmas does at home. Some New Years events have already been and gone and it is not unusual to carry out a New Year's tradition in February or even March. What the two do have in common is that both Christmas in the West and New Years in Japan are centered around family. This article introduces three of the main New Year Day events and customs you can enjoy in the Greater Tokyo area, and beyond.Countdown eventsWhile some people still prefer to welcome New Year the old fashioned way of visiting a shrine or temple and participating in a New Year's ceremony, the younger generation have come more accustomed to ringing in the New Year at a countdown party. There is a great choice of Countdown parties throughout the Greater Tokyo area. You can opt for one of the mammoth celebrations such as that at Hakkejima Sea Paradise in Kanagawa or something lower key such as dancing with the staff of the Hard Rock Café in Yokohama. Countdown parties vary greatly in size, form and expense. Some events, such as the local celebration along Sumida river, are free, others cost more than a 100 dollars, such as the Makuhari Messe Countdown event in Chiba. Most are in the form of a party or live event, but you can opt for something different such as ringing in the New Year on a cruise around Tokyo bay. All of these are detailed along with others on a more extensive list with 17 popular New Year's events on my personal blog: New Year Countdown Events in the Greater Tokyo AreaShrine and / or Temple visitsHatsumode, the first visit to a shrine or temple in the New Year, is one of the most practiced and revered customs of New Years in Japan. As this is an age old tradition and an intricate part of Japanese New Year, you will find that every temple and shrine throughout Japan marks the New Year in some form or another. Some of the temple or shrine events are huge and attract literally thousands upon thousands of visitors. It could be for the first blessing or a particular ritual associated with the temple or shrine. New Years day is the most popular time to participate in New Year rituals at shrines and temples, but these celebrations and ancient rites carry on well into January. Meiji Shrine in Harajuku is acclaimed for having the most visitors on New Years day in all of Japan. Sensoji / Asakusa shrine had 29,100,000 over the first 3 days of New Year last year. There are smaller temples and shrines that might only have a small number of visitors, but are special to locals in someway. There is a shrine in my area of Saitama, Miyoshino Shrine, that only opens on New Year's day and no other day of the year, and as such it is a special occasion to those that live near the shrine. The first sunriseGetting up to see the first sunrise of the New Year is something I never thought to do before I came to Japan, but now it is one of many New Year practices I really enjoy. Of course you can enjoy a sunrise in many places all over Japan, but there are some that are more popular on New Year than others. For example, Tokyo Skytree, Tokyo Tower, Rainbow Promenade, the Telecom centre and Mt Mitake. Choshi in Chiba owns the honour of the very first place you can see the sunrise in the Kanto area of Japan. The Choshi tourist association recommends Inubosaki, along the coast, as a viewing point. My personal recommendation is Mt Takao in Hachioji in Tokyo. Not only can you clearly see the sunrise, weather permitting, a couple of minutes earlier than the rest of Tokyo, but you can also get your first glimpse of Mt Fuji for 2017. I have information with New Year's data included on my personal blog post about Mt Takao. I wrote an article on where you can see the first sunrise in the Greater Tokyo area on City-cost last year, the locations and the expected times remain the same this year: https://www.city-cost.com/blogs/Saitama/MYnxz These are three of a multitude of traditions associated with New Years Day in Japan. Another key element of the day is of course the food, such as Osechi and Omochi. There are games and children's activities practised on the day too, such as flying a kite or playing karuta. There is the custom of giving children money called otoshidama. As the days go on there are other events you can enjoy such as the Daruma markets or Shishimai performances. Between all the events and festivities and the abundance of dry and sunny days: New Year is a lovely time of the year to be in Japan. Enjoy!
Saitama
Tokyo Immigration Blues (Part 2)
So last time was about facing the dreaded application process that is everyone's worst nightmare. This time it's result and opinion time. Get ready!
smallbigjapan
Okayama's Quint-essential Farmhouse Getaway.
On its very own the word 'winter' tends to unleash a multitude of synonyms and feelings related to warmth and coziness and the idea of waking up on a futon, in a warm tatami floored room somewhere in the middle of the Japanese countryside on a cold winter morning sounds like something right out of dream; a dream that can very easily be transformed into a budget-friendly reality with a stay at the International Villa in Hattoji once it reopens on January 1st following three months of renovation work on its symbolic thatched roof.One of only two remaining survivors of a five piece cultural project (with the other being the Shiraishi Villa, a beach house located on nearby Shiraishi Island) set up several years ago by the Okayaman Government in an attempt to entice more foreign tourists and travellers to the region, The International villa is a traditional Japanese farmhouse that comes complete with four tatami bedrooms, a goemunburo (a cauldron shaped traditional bath); a tatami floored common area, the centre piece for which is an irori open fire place - the ideal spot for snoozing, writing, reading, listening to/ playing music chatting, and just general coziness. The village of Hattoji itself is set deep within the heart of the Okayamen countryside and is a former hub for Shintoism. You won't find 24 hour convenience stores or other such amenities here, but the village's historical legacy together with its remote, rice paddy surrounded, countryside position means it boasts an array of unique and interesting places to explore; the sorts of places that will leave deeply engraved imprints on your heart, and leave you feeling like you have really experienced a big slice of the Japan that not everyone gets to see.Dotted around the village is a remote shrine, an old water mill and running parallel to the villa itself is a Buddhist mountain lined with various shintoist remnants. For those of us who live in Japan it's the perfect way getaway from the hustle and bustle of everyday life, and for those visiting it's the perfect way to sample rural Japan.For more information:As mentioned previously, the villa is currently undergoing repair work to its roof, but is all set to reopen on January 1st 2017. The villa's website remains up and running and open for bookings: http://international-villa.or.jp/en/
AngelicaSutton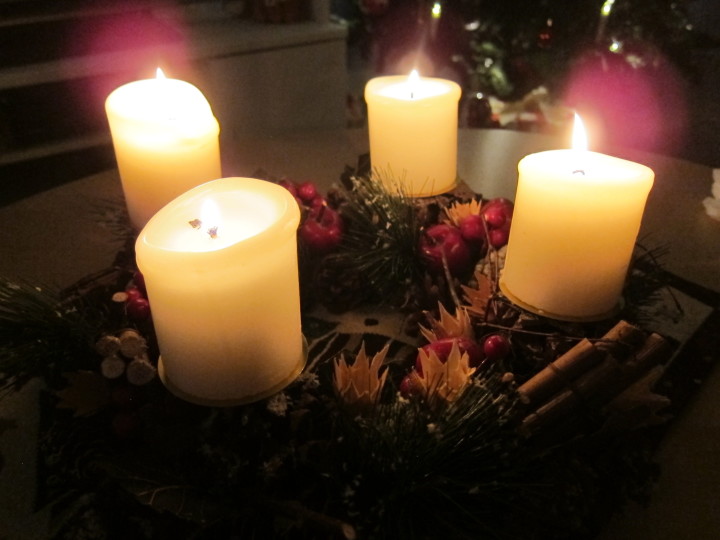 Christmas in Japan - The German way
I´ve been living in Japan already a few years, but the Christmas season always brings back the memories of my hometown and I wish to be there. But mostly I can not go back every year so I´m trying my best to enjoy christmas in Japan. The Christmas atmosphere is totally different here. The following points are very different than what I used to know:- The weather is always too warm! At least in Tokyo it can be sometimes amazing hot during the Christmas holidays (up to 20 degree). And of course there is no snow when it is so hot outside. - People tend to go out for a date on Christmas eve. Usually Christmas is a holiday for the whole family in other countries. In Japan oshogatsu (new year's celebration) is the big family come together day. For many people Christmas is a romantic day, that´s why especially couples like to spend that day together. - Christmas Illumination/light up:First time I saw those Illumination events in Tokyo, I was very surprised. I didn´t understand what it has to do with Christmas. In my home country (Germany) we don´t have those light ups. People usually hang some Christmas decoration like lightning stars or candle at their windows at home. - Christmas Food:The typical Christmas food in Japan is chicken and Christmas cake. This tradition comes from a very old TV spot of Kentucky fried chicken. I guess nowhere else you will find this kind of food combination. In Germany there are many different kinds of dishes we are eating. Usually for the Christmas eve it is very popular to eat raclette or potato salad and sausages (it depends on the region). For the Christmas lunch on 25. and 26. December we have the big Christmas roast like duck, rabbit, goose or turkey. And of course all the time you can enjoy typical Christmas sweet like "Lebkuchen" or almond biscuit.- Christmas markets open very late:Most of the Christmas markets in Japan open 2 weeks before Christmas and end right after Christmas. So always make sure to check out when they are open. Usually the Christmas season starts at the beginning of December, except in Japan.If I´m staying in Japan during the Christmas season, I´m trying my best to do as many traditional Christmas things as I can. Usually at the beginning of December, I´m starting to decorate the whole apartment with Christmas ornaments. For the right scent I´m used to put some cinnamon and orange on a small plate and put them in every room. Around mid of December, I´m baking together with friends some Christmas cookies and the kids love to make a small "Lebkuchenhaus" which looks like the small house of the bad witch of the Grimm fairytale "Hansel and Gretel". After Christmas you can eat the whole house because it is mostly made from sugar, "Lebkuchen" and other sweets.As soon Christmas is coming, I´m taking out the big two meter Christmas tree. Unfortunately it is very difficult to find a big real Christmas tree, so I´m used to put a fake one. To decorate the tree with many ornaments and electronic candles are a typical tradition in my family and usually a lot of fun. The morning of Christmas eve in Japan is always a very busy time for me. I´m standing the whole time in the kitchen to cook for my Japanese family. We just celebrate one day in japan because usually nobody has off, when it is during the week. The typical Christmas lunch is a mix of all typical German food. Mostly every year I´m cooking a very huge duck which I ordered online, german style potato salad, red cabbage and octopus salad (that´s the Japanese part). As dessert we filling our stomach with Lebkuchen. After eating all those food we need to move our bodies. That´s why we visit the nearby Christmas market. In our case the Hibiya Christmas market is the closest. Also it has a very big candle pyramid original from Germany. Especially in the evening it looks very great! We just walk around and check out all the handcraft-/foodstores and drink a cup of "Glühwein" (hot wine).As soon it´s getting evening we are heading back to home and open all the Christmas presents which are laying under the Christmas tree. Most people just give presents to little kids, but I like the idea to also give a small present to the whole family members and friends. Then we are turning off all the lights, except from the Christmas tree, and watch all together a typical Christmas movie like the "Christmas carol". My favorite one if from the muppets!The day will end in a typical Japanese way with eating delicious sushi at a nearby restaurant. Even I can´t celebrate in my hometown, I like now the way I´m celebrating in Japan too.
Crazydeath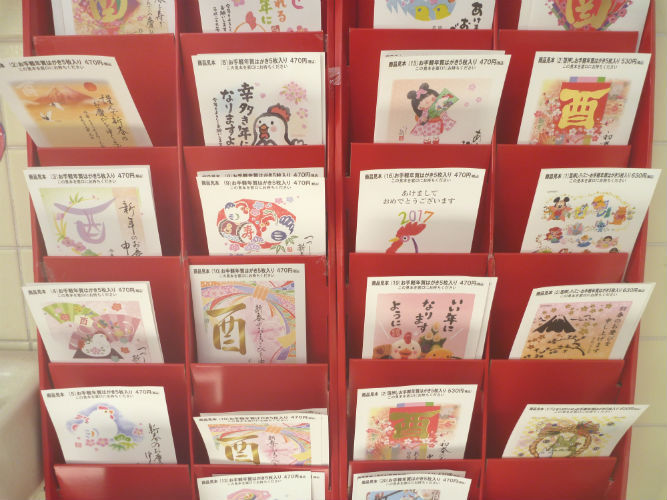 New Year Cards in Japan, 年賀状 (Nengajyou)
In case you didn't know, you can get mail delivered on New Year's Day in Japan. (Not just any mail, only special New Year's Day postcards.)Nengajyou are new year cards (postcards) in Japan. In late fall until the new year, there are cards being sold everywhere. You'll also see art supplies because a lot of people make their own new year cards. This is a traditional exchange, maybe like mailing Christmas cards with photos in western culture. In fact, lots of New Year cards have family photos printed on them. Any store that does photo prints onto products is likely to be selling photo new year cards as well. Most people like this option when they're showing off their kids or a new family member (although I haven't seen nontraditional photo shoots for these, yet). There is usually a theme of the Chinese zodiac correlated animal on new year cards. In 2016, the animal is monkey, but 2017 will be a rooster year, so a lot of the designs will have chickens or roosters on them. There are usually lots of gold and red colored images, as these are the traditional lucky colors for the new year in Asia, but sometimes we see colors associated with the new Chinese zodiac animal for the new year. (2017 lucky colors are gold, yellow, and brown.) You might see a lot of small figures and charms with the Chinese zodiac animals on them being sold, because some people like to collect the animal for the year they were born in or display the year's animal. We can buy the nengajyo postcards just about anywhere during the season. The best deal might be at the post office, which sells postcards decorated for new year use with postage already printed on them, at the cost of the postage. There are special post boxes to put these postcards in, which is to let the post office know it's a new year card, so they will be delivered on new year's day. Great service, but I feel bad for postal employees who have to work a lot on a holiday. The tiny local post office near my house also has a little new year card station complete with rubber stamps with a variety of greetings and images for the rooster year. In a world where everything is becoming digital, it makes sense that they want to make it easy and affordable to use their new year postcards. I almost forgot! If you buy your postcards for nengajyo at the post office, they also include a lottery number. Anyone you send them to might win a prize, from postage stamps to cash. Be sure to check the postcards you might receive for these lottery numbers – after a specific date, you can check online to see if you're a winner. The post office is also selling special Kit Kat Otoshidama this year. (Otoshidama is another fun new year tradition that kids look forward to, because they get cute envelopes with money in them from parents and older family members. You've probably noticed these, even at 100 yen stores. I call them "lucky envelopes," for lack of another proper English translation.) If we buy new year cards at the local stationary shops or make our own, we can hand write or use rubber stamps and stickers to decorate the cards. 100 yen stores usually sell some items like stickers and stamps for the new year cards, in addition to plenty of blank postcard packs (to watercolor paint onto, for example) if you make your own cards.( Some of my own homemade cards for this winter)Most people write 元旦 (gantan) on the cards, meaning 'New Year's Day,' as a new year greeting. Other common greetings for the new year are: 明けましておめでとうございます! Akemashite omedetou gozaimasu (Happy New Year!) 今年も宜しくお願い致します。 Kotoshi mo yoroshiku onegai itashimasu (I'm counting on you this year as well.) If you send new year's cards to someone, they will usually feel some obligation to return the favor. If you and your acquaintances are the type that like to send and receive mail, it might be a fun holiday tradition for you. This is a tradition a lot of young people don't enjoy as much, plus some people can't really be bothered to do it. It's a nice way to stay in touch with old friends, but maybe not necessary for those you see all the time. In the event that a family member has passed away, that family should not give or receive new year cards on the next new year day. Instead, around November or December, they will usually send 'mochu hagaki' which is to let friends know that they will not be sending a new year card and should not get one. It might be a fading tradition, but if you enjoy sending and getting handwritten postcards, why not? Have you ever given or received nengajyou? Do you want to give it a try this year?
helloalissa
Oshogatsu ( New Year ) in Japan
In Japan they spend their new year in visiting a temple. In the midnight of Dec.31st the temple bell begins to ring . And they pray for a good health and prosperous for the coming year. And some of them went to a mountain to witness the first sunrise of the year.
Babei1096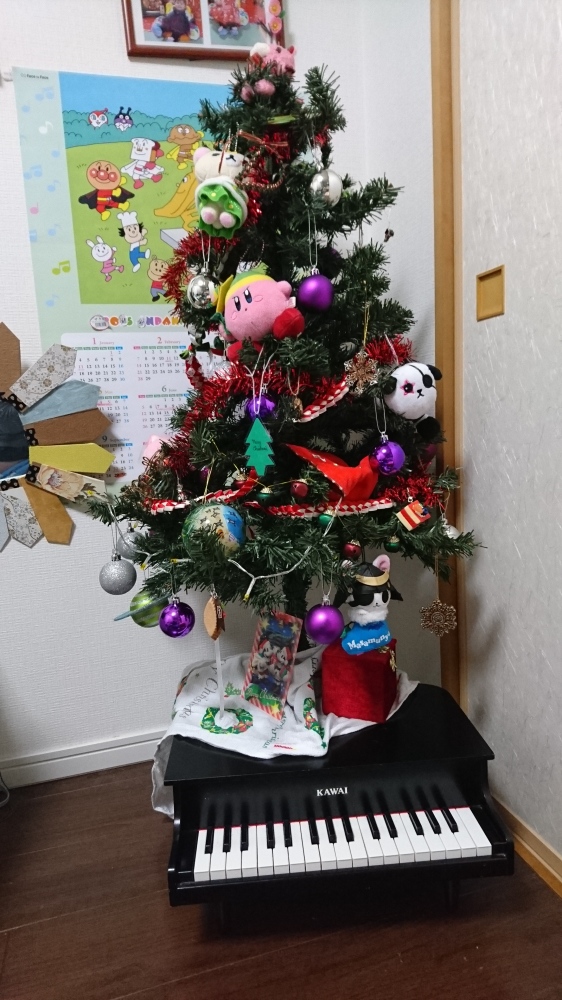 Getting into the Christmas Spirit (in the Countryside)
Are you celebrating Christmas in Japan this year, but don't live in any major city? Finding it hard to get into the Christmas spirit when all the "cool wintery Japanese things" you see online seem to be happening in Tokyo or Osaka, while you live way-far-away from both? Don't worry. I'm there with you, and I've been doing this for years. Most foreigners in Japan seem to gravitate toward the major metropolitain areas, and that's no surprise. Population trends in the native inhabitants correspond to this. The big cities are where the people are. Where the jobs are. Where the fun and excitement and extravagant, crazy Japanese-ness all reside. But then there's the rest of the country. If you're like me, the distance from home seems more palpable this time of year. For me, that's partially because of the weather (Texas has freezing weekends followed by 30 degree Celsius weeks. Miyagi, not so much), but the holidays that come at the end of this month do have an effect as well. Not being in the semi-constant distraction of a larger city or in the warm embrace of your country of origin, things can get sad pretty fast. Here are four tips on how to get through that. 1) Decorate Even if it's a few little things from the 100 yen store, do it. Put those few things up. I have a tree I bought at Daiso in Nagoya for 735 yen back in December of 2009. I still decorate it with cheap, colorful balls and a handful of other ornaments, mostly won from crane games. Rirakuma, a gloomy bear, a Kirby in Link's costume, why not? They all look pretty good on the geek-tree. If a tree is too much (or you lack the space for it), even a little garland or a stocking can be a nice touch to an otherwise cold semi-bleak winter space. 2) See the "Illumination" The first time a Japanese person used this fantastic bit of Katakana on me, I thought he was talking about a weird, quasi-religious gathering of sorts. Maybe that's just me. I corrected all of my students into explaining it for foreign ears. "Holiday Light Display" is what I taught them and I stand by that being a more accurate description. Despite my 8 years of living in various non-urban locations, I have never lived in a city that didn't have a holiday light display somewhere. You can tell my current town has more than twice the population of my last town because the display has more relevance to the holidays, featuring Santa, reindeer and even the shape of a church-like building. The first "illumination" I ever saw contained a tunnel of fairy lights and a 2-deminsional dolphin. While dolphins are cool, I was left pondering the relevance to Christmas especially in Gifu, one of the few land-locked prefectures. Even though the light displays may be weird, and very Japanese, and not quite what you might see back home, going out and being a part of the twinkly lights can be really comforting, even if it's just as a reminder than fairy lights exist here, too. 3) Go into "The City" If you're in the countryside, odds are you know how to get to at least one larger city, probably by train. Make a point of doing this at least once before the holidays are over so you can see some beautiful and profoundly weird stuff as well as stock up on whatever necessities from home that you can find at the import shops. This is Clis road, part of Sendai's major shopping arcade which spans several blocks, eventually connecting the area around the east exit of JR's Sendai Station with Ichibancho, home of the bars and evening entertainment. As it is the shopping arcade, it makes sense that the major decoration for Christmas is a massive balloon depicting Sendai Shiro, the merchant-friendly cultural and historical figure of the region, dressed as Santa on a sleigh pulled by a single red-nosed reindeer. For years I thought he was a random monk, but no. Sendai Shiro was an actual person who lived in the area more than a century ago. Businesses that he favored tended to prosper while those he dismissed tended to dwindle. Somehow this led him to become something of a religious icon for business owners. Mitakisan shrine, pictured to the right in the photo above, is actually dedicated to Sendai Shiro. This massive decoration is featured every year, so if you're not in the area this month but want to see this for yourself, head out to Miyagi next December. 4) Enjoy Seasonal Beverages Japan is great for creating new novelty flavors and temporary menus to fit just a few months of the year. Winter is no exception. Starbucks, Tully's, Doutor, and most other chain coffee shops offer a few select beverages for the season. Many other retailers including convenience stores and grocery stores also offer drink and snack options for winter not seen the rest of the year. Check some out while you can! You might even find a new favorite. Of course the season will end and the menus will change, but seeing this new favorite flavor might give you something to look forward to when things start to cool down in 2017. This 7-11 purchase was the closest to apple cider I've had in this country. The warm and fruity drink is apparently inspired by the winter beverages of Germany and is spiced with cardamon, cinnamon, and cloves. Unlike mulled wine, it is completely non-alcoholic. Look for it in the hot beverage section alongside a few other seasonal options, likely to be equally delicious.However you are spending the holiday season, remember to stay warm and take care. Happy holidays!
JTsuzuki