Living in Toyama
Toyama Prefecture is located in the Hokuriku region of Japan, with a northern coast that fronts the Sea of Japan. The population of Toyama Prefecture is just above 1.1 million with the prefecture having the fewest municipalities in all of Japan. Toyama Prefecture manufactures a substantial portion of Japan's pharmaceuticals as well as many small mechanical parts. Toyama Prefecture also produces some of the highest quality rice in Japan. A group of well-preserved gassho-zukuri houses that date back more than 300 years are located in Gokayama, an area of Nanto City. One of the only glaciers in East Asia outside of Russia is located in Toyama Prefecture.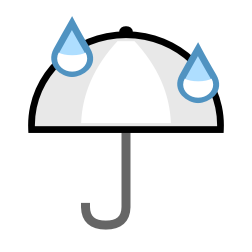 26˚ Possible Light Rain and Humid
Feels Like: 28˚ Low: 22˚ High: 26˚
Heavy rain and humid throughout the day.
Last Updated: 2019/08/22 16:00
Powered by Dark Sky
Average Annual Temperature
14 ℃
Total Population
1,061,000
No. of persons per household
3.16
Age of household heads (years old)
56.9
Total population
1,061,000
Expenditure Detail (MONTHLY - JP YEN)
Rents for dwelling & land
62,296
Fuel, light & water charges
24,301
Furniture & household utensils
12,550
Clothing & footwear
12,269
Transportation & communication
68,550
Public transportation
3,383
Private transportation
35,462
Culture & recreation
29,759
Korea ( South and North )
1,005
Technical Intern Training No. 2 (supervisory)
2,861
Technical Intern Training No. 1 (supervisory)
1,810
Technology · Humanities · International work
1,168
Special permanent resident
747
Spouse of permanent resident
263
All data shown has been published by The Japanese Meteorological Agency and The Ministry of Internal Affairs and Communications. Information provided by City-Cost is for educational purposes and we hope the data posted here helps you.
Have questions about life in Japan?
Get your questions about life in Japan addressed by those who live it. Visit the City-Cost Q&A forum to post your questions now.