Dec 7, 2017
Cash totalling over 25 million yen was found at waste disposal facilities in Toyama Prefecture in eastern Japan over October and November, with no one yet to come forward and stake their claim on the stashes.
An article in "webun" (Kita Nippon Shinbun Web / 北日本新聞ウェブ) reports that around 10 million yen (around 90,000 US Dollars) in cash was found at one of the prefecture's waste disposal facilities in October. The following month, at a similar facility, another cash hoard of around 17 million yen (around 150,000 US Dollars) was discovered wrapped in plastic shopping bags.
While police have received inquiries about the lucrative discoveries ownership has yet to be established with police speculating that it may be the money of a deceased relative or have been caught up among the rubble of a home that was torn down.
October and November were just the latest cases of large amounts of cash found by operators of waste facilities across Japan. Regional authorities suggest that one of the main reasons behind such discoveries are cases of solitary death after which stores of money go unnoticed during the process of disposing of belongings.
They refer to what they call the "chest of drawers bank account" (tansu yokin / たんす預金) where sums of money are stored in the backs of drawers in particular by the elderly for whom trips to the bank are troublesome and concerns of financial scams are strong.
The frequency of such discoveries has led to calls from local contractors who deal with the disposal of possessions left behind by the deceased for people to get their personal affairs in order while they are still alive, highlighting the penning of what they refer to as an "ending note" (エンディングノート).
While the law in Japan states that rightful owners have a period of three months to claim back lost and found possessions, there is no specific position regarding what happens once that period has passed.
A history of discarded cash in Japan
All of these discarded cash funds come against a background in Japan of a surge in items being handed into "lost and found" with the increase in smartphone users and tourists leaving behind unwanted items cited as causes. Lost items collated at police stations numbered around 13 million in 2007. In 2017 that number had risen to nearly 30 million, according to the National Police Agency.
Smartphones and plastic umbrellas however have considerably less value than some of the sums of cash that have been found amongst Japan's garbage this year.
February - Workers at a cleaning center in Tamara City, Fukushima Prefecture find 10 million yen at their place of work and take it home as their own. The pair were caught in the end.
April - 42.5 million yen in cash discovered by a waste transferal company in Numata City, Gunma Prefecture. Later found to be the property of a deceased man. The cash was discovered among the debris of his house when it was torn down.
July - 10,000 yen notes totalling over one million yen found amongst items handed into a recycling facility in the city of Iga, Mie prefecture.
August - 20 million yen discovered at garbage collection site in Yamashiro Onsen in Kaga City, Ishikawa Prefecture.
October - 12 million yen in 10,000 yen notes found in a plastic bag at a garbage processing facility in Fushimi-ku, Kyoto.
Have you ever found any cash floating around in Japan? What would you do with it? Indeed, do you know the correct process for handing in lost and found cash/items in Japan and how you might be able to claim it back after three months have passed? Let us know in the comments.
Further reading …
How much money can I expect to save in Japan? A breakdown of the 250,000 yen salary
What is it that's so expensive about Japan?
See us on …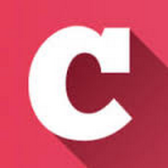 A Q&A and blogging community about life in Japan (plus a load of life-in-Japan stats!). Get your questions answered, share your experience! | Inquiry -> KyodoNewsDigital International Media | Tokyo, Japan | +81 3 6252 6402
---