Living in Tokyo
At the center of the Greater Tokyo Metropolitan Area, the largest of its kind in the world, lies Tokyo Metropolis, containing 23 special wards and 39 municipalities. Tokyo's entire prefectural population stands at 13 million people. Tokyo is considered one of the top cities in the world, with an extremely high standard of living and high GDP. Many non-Japanese people live in and visit Tokyo each year, with a foreign population at around 364,600 registered residents. Tokyo's residents primarily use public transportation, and city's train and subway system is one of the most efficient in the world. There are many cultural and modern attractions in Tokyo. Some of the most famous are Tokyo Tower, Tokyo Skytree, Rainbow Bridge, and Tokyo's many popular districts such as Shinjuku, Shibuya, Harajuku, Asakusa, and Akihabara.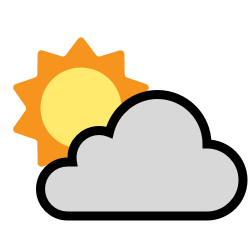 29˚ Humid and Partly Cloudy
Feels Like: 34˚ Low: 25˚ High: 30˚
Possible light rain starting later this evening, continuing until tomorrow afternoon.
Last Updated: 2019/08/22 18:00
Powered by Dark Sky
Average Annual Temperature
16 ℃
Total Population
13,624,000
Foreign Residents
500,874
No. of persons per household
2.93
Age of household heads (years old)
59.5
Total population
13,624,000
Foreign residents
500,874
Expenditure Detail (MONTHLY - JP YEN)
Rents for dwelling & land
90,634
Fuel, light & water charges
19,963
Furniture & household utensils
10,065
Clothing & footwear
17,125
Transportation & communication
46,306
Public transportation
11,672
Private transportation
18,766
Culture & recreation
36,008
Korea ( South and North )
99,683
Spouse of permanent resident
6,917
Corporate transfers
6,057
Advanced Profession No. 1
4,432
Technical Intern Training No. 2 (supervisory)
3,936
Technical Intern Training No. 1 (supervisory)
3,797
All data shown has been published by The Japanese Meteorological Agency and The Ministry of Internal Affairs and Communications. Information provided by City-Cost is for educational purposes and we hope the data posted here helps you.
Have questions about life in Japan?
Get your questions about life in Japan addressed by those who live it. Visit the City-Cost Q&A forum to post your questions now.
English-Language Resources