Living in Tokushima
Located on Shikoku Island and with a population of 824,108, Tokushima Prefecture is heavily dependent on agriculture. Tokushima Prefecture produces a large share of the vegetables and fruit sold in western Japan, but they rarely seen in Tokyo and the surrounding areas. One of the largest suspension bridges in the world connects Naruto City in Tokushima Prefecture to Kobe, with the Onaruto whirlpools churning below. Kaifu Point, located on the southern coast of Tokushima is a popular surfing spot in the region. Kaizoku, seafood and shellfish grilled whole, is a favorite cuisine with the people of Tokushima, and there is an abundance of ramen shops in Tokushima City.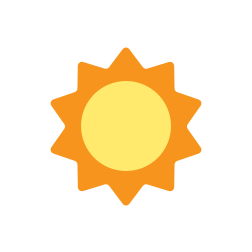 30˚ Humid
Feels Like: 37˚ Low: 26˚ High: 32˚
Rain tomorrow morning and afternoon.
Last Updated: 2019/08/22 18:01
Powered by Dark Sky
Average Annual Temperature
15 ℃
No. of persons per household
2.95
Age of household heads (years old)
57.6
Expenditure Detail (MONTHLY - JP YEN)
Rents for dwelling & land
48,536
Fuel, light & water charges
20,681
Furniture & household utensils
10,474
Clothing & footwear
12,778
Transportation & communication
55,533
Public transportation
2,913
Private transportation
34,699
Culture & recreation
27,730
Korea ( South and North )
330
Technical Intern Training No. 2 (supervisory)
1,492
Technical Intern Training No. 1 (supervisory)
876
Special permanent resident
183
Technology · Humanities · International work
141
All data shown has been published by The Japanese Meteorological Agency and The Ministry of Internal Affairs and Communications. Information provided by City-Cost is for educational purposes and we hope the data posted here helps you.
Have questions about life in Japan?
Get your questions about life in Japan addressed by those who live it. Visit the City-Cost Q&A forum to post your questions now.