Living in Okinawa
Okinawa is Japan's southernmost prefecture, covering two-thirds of the Ryukyu Islands. Almost all of Okinawa's population resides on one of the eight main islands, Okinawa Island being the largest. The capital, Naha, has a population of 321,467 and is the largest city by population in Okinawa. Okinawa is an extremely popular holiday destination for tourists, due to its tropical climate, exquisite beaches, and resorts to accommodate all budgets. Okinawan culture is unique and differs greatly from Japanese culture and has many Chinese influences. There is a strong US military presence in Okinawa, with bases encompassing nearly 20% of the land on Okinawa Island.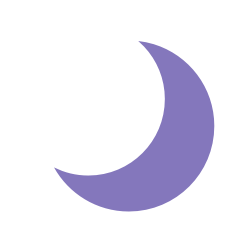 28˚ Humid
Feels Like: 31˚ Low: 27˚ High: 33˚
Humid and overcast throughout the day.
Last Updated: 2019/08/26 06:01
Powered by Dark Sky
Average Annual Temperature
22 ℃
Total Population
1,439,000
No. of persons per household
3.07
Age of household heads (years old)
58.2
Total population
1,439,000
Expenditure Detail (MONTHLY - JP YEN)
Rents for dwelling & land
45,649
Fuel, light & water charges
20,640
Furniture & household utensils
8,330
Clothing & footwear
6,698
Transportation & communication
39,146
Public transportation
3,649
Private transportation
16,808
Culture & recreation
19,317
Korea ( South and North )
1,379
Technology · Humanities · International work
2,009
Technical Intern Training No. 2 (supervisory)
791
Technical Intern Training No. 1 (supervisory)
707
Special permanent resident
374
All data shown has been published by The Japanese Meteorological Agency and The Ministry of Internal Affairs and Communications. Information provided by City-Cost is for educational purposes and we hope the data posted here helps you.
Have questions about life in Japan?
Get your questions about life in Japan addressed by those who live it. Visit the City-Cost Q&A forum to post your questions now.
English-Language Resources