Living in Ishikawa
Ishikawa Prefecture, located in the Chubu region of Japan, is a notably rainy area of Japan. Its capital, Kanazawa City, was spared during World War 2, leaving many well preserved architectural structures and helping to make Kanazawa City an official Important Cultural Landscape spot. The most famous places in Kanazawa City are the Kenrokuen Garden, Kanazawa Castle, and Ishikawa-mon. Kanazawa City has many Edo Period structures, including famous Geisha Houses, Oyama-jinja, and Myoryuji Temple. The area is renowned for its Kanazawa-Haku, or paper-thin sheets of gold. This gold leaf can be found all over Kanazawa City and Ishikawa Prefecture (even in some foods!). 99% of Japan's high-quality gold leaf comes from Ishikawa Prefecture.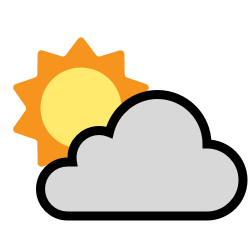 25˚ Humid and Mostly Cloudy
Feels Like: 26˚ Low: 22˚ High: 26˚
Rain starting later this evening, continuing until tomorrow morning.
Last Updated: 2019/08/22 18:00
Powered by Dark Sky
Average Annual Temperature
14 ℃
Total Population
1,151,000
No. of persons per household
3.23
Age of household heads (years old)
56.2
Total population
1,151,000
Expenditure Detail (MONTHLY - JP YEN)
Rents for dwelling & land
54,612
Fuel, light & water charges
21,028
Furniture & household utensils
10,260
Clothing & footwear
12,424
Transportation & communication
54,362
Public transportation
3,668
Private transportation
27,122
Culture & recreation
28,064
Korea ( South and North )
1,584
Technical Intern Training No. 2 (supervisory)
2,435
Technical Intern Training No. 1 (supervisory)
1,630
Special permanent resident
1,250
Technology · Humanities · International work
486
All data shown has been published by The Japanese Meteorological Agency and The Ministry of Internal Affairs and Communications. Information provided by City-Cost is for educational purposes and we hope the data posted here helps you.
Have questions about life in Japan?
Get your questions about life in Japan addressed by those who live it. Visit the City-Cost Q&A forum to post your questions now.