Jun 28, 2017
How to roam a place that is barely visited by BUS and unreachable by TRAINS? Answer, drive a car.
Japan is a very convenient country to travel around. Almost everything is connected by trains or subways. There are buses that go around the nooks and crannies of every street. However, if you'll visit the faraway gems of Noto Peninsula, by car is the best option to see the most of it. And wouldn't it be fun to have a road trip by the sea with this hot weather?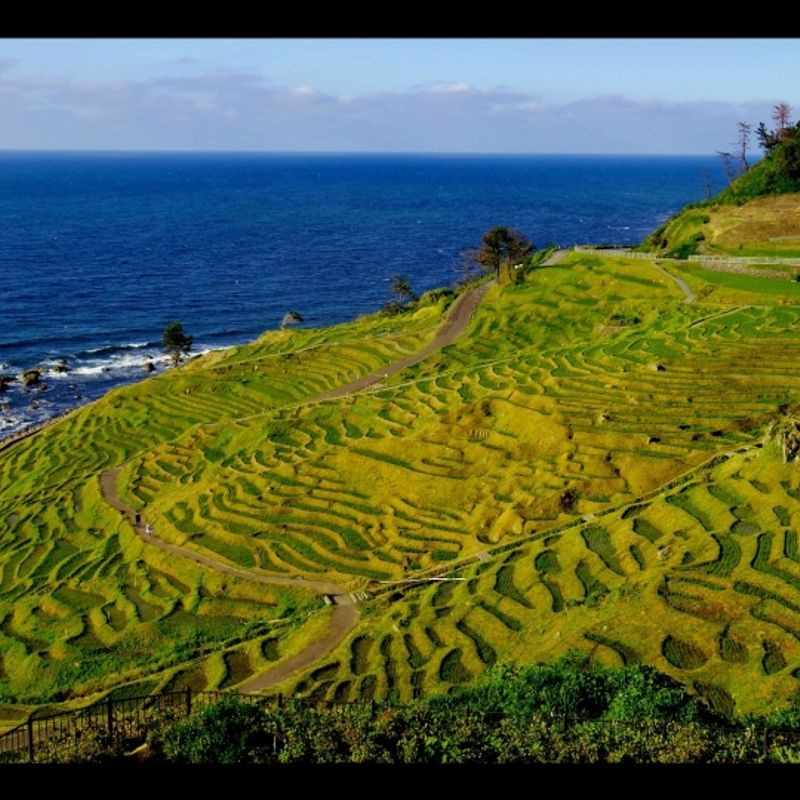 Shiroyone Senmaida in Wajima-shi
***
Since we don't have a car, we rented one. Rental cars are easy to find in Kanazawa-shi. There are tons around the station, plus, the information center in Kanazawa station has an English support, making it easier for non-Japanese speakers to locate one.
• Make sure you have the papers you need to rent.
• There are rent-a-cars that only accept CREDIT CARD so make sure to check on that.
• There is an English guide about "Driving in Japan," get one!
• Most of the rental cars are AUTOMATIC.
• It cost about 7,000- 10,000 yen (or more).
• Some GPS can be translated in English. Ask the rental service about it.
We still used GOOGLE MAPS because the GPS of the car we rented wasn't very reliable.
Additional Info:
http://www.japan-guide.com/e/e2024.html
***
Why did we pick Kanazawa? Simple. A great marketing poster at the train station! We were very much captivated by a picture of Shiroyone Senmaida that decided to plan a trip around that area.
Fukura Lighthouse (Shika-machi)
Fukura lighthouse takes about an hour by car from Kanazawa station. We didn't plan to visit it, but we got lost and spend a lot of time driving around! We were afraid we won't see the beauty of the coast outside the car.
After minutes of googling, we found our first destination; Fukura Lighthouse, the OLDEST wooden lighthouse in Japan that was built around the Keicho Era.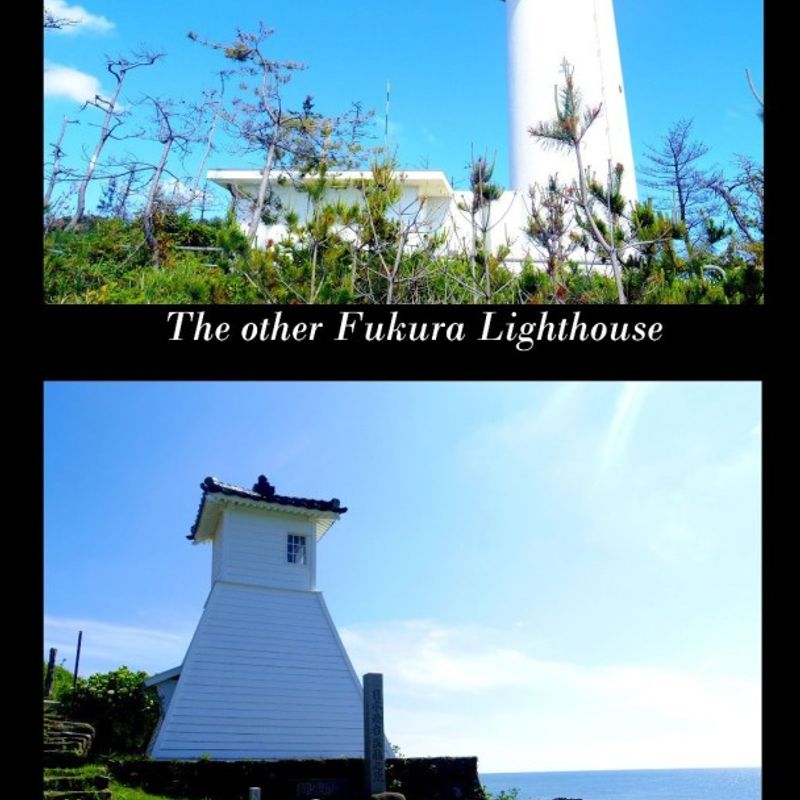 Among the bushes and narrow path, you'll find it. There's another lighthouse nearby that might confuse you. But, don't fret! OLD Fukura is just couple of steps away.
Additional info:
http://satohama-tokei.jp/english-guide/
Ganmon Rock

Ganmon, which means "Gate Rock," offers a 20 minute boat ride for an up close glimpse of its majestic rock formation and other sightseeing spots. There is also a cave that you can check out, which is according to legend; it is where Minamoto no Yoshitsune hid when he was escaping from the founder of Kamakura Shogunate, Yoritomo.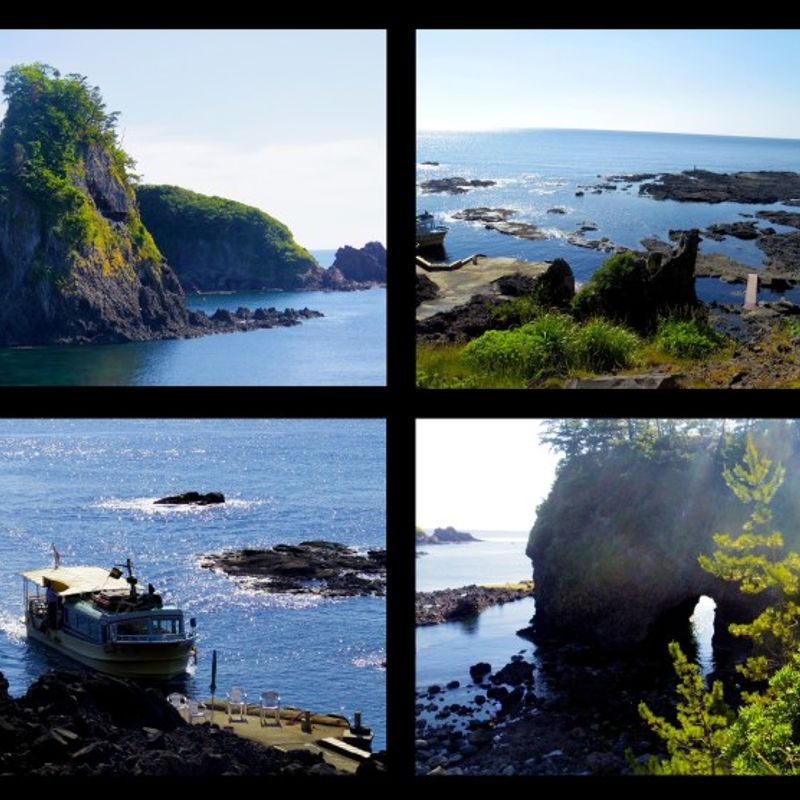 Unfortunately, we didn't have much time. Hence, we just viewed it from afar.
Additional Info:
http://www.hot-ishikawa.jp/kanko/english/20002.html
Shiroyone Senmaida
From Ganmon to Senmaida by car, it takes about an hour.
There is another rock formation on the way called Hatago Iwa, but the sunset was almost on its way so we quickly drove to our main destination. At 5:00pm, finally, we saw the sunlight made the sea sparkle and the rice paddies golden. It was indeed a relaxing scene and a wonderful place to take photographs.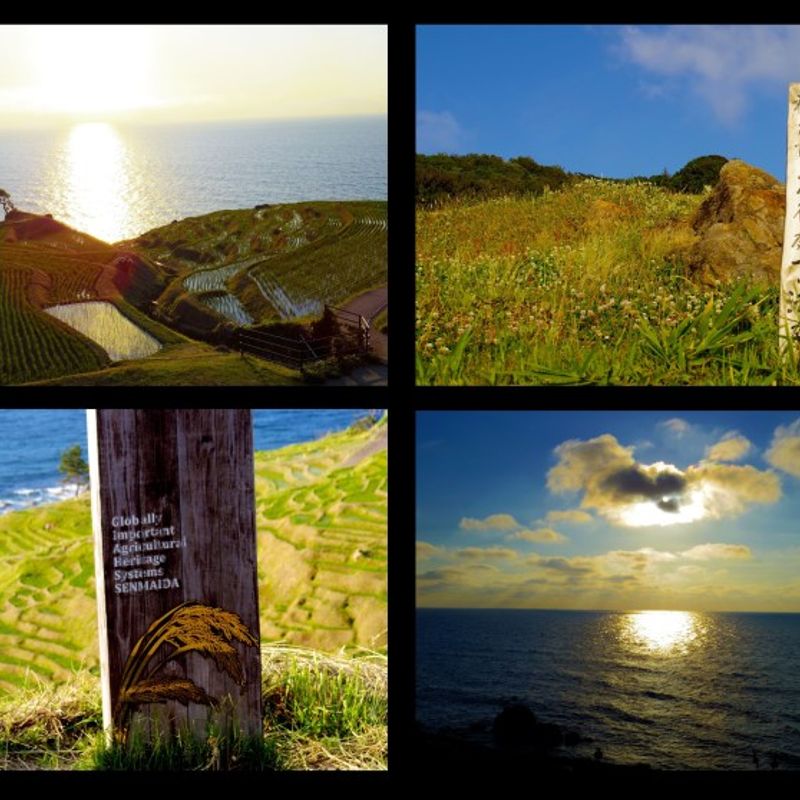 Using machineries in Shiroyone's small paddies is a bit challenging, thus, planting and harvesting rice are done by volunteers and locals.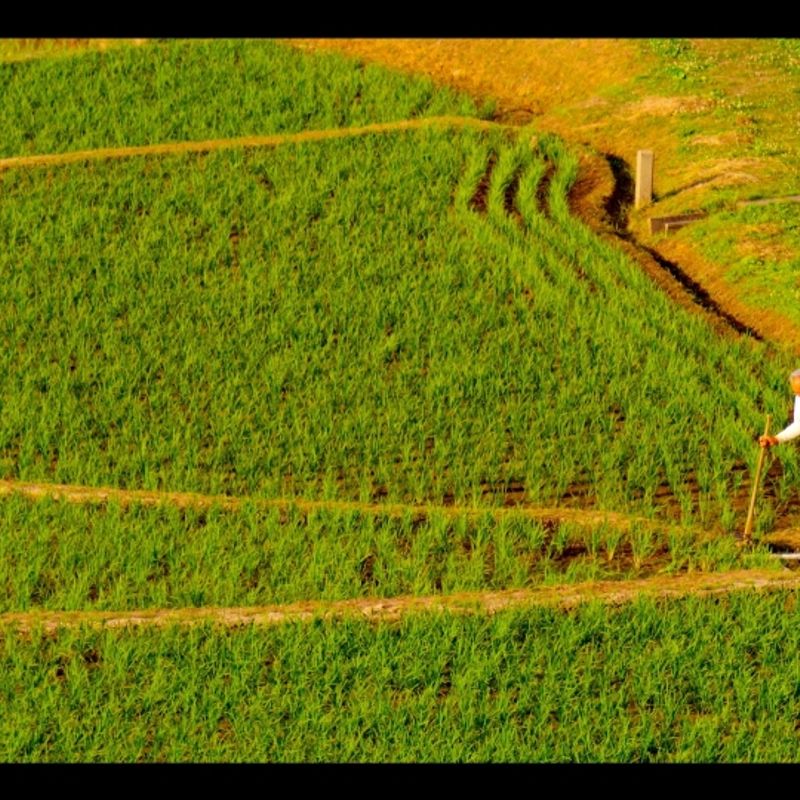 Sunset viewing in this place is perfect by the end of April to July. That is why this is the TIME to pack your camera, get ready to listen to the ocean hit the shore, and anticipate the cool breeze of Noto Peninsula.
Additional Info:
http://senmaida.wajima-kankou.jp/en/
---