Living in Gifu
Gifu Prefecture is a landlocked prefecture located in the Chubu Region of Japan. Its population is around 2,047,000 and the capital is Gifu City. Due to its location, Gifu is particularly hot and humid in the summer, with Tajimi City in considered the hottest city on Honshu. The manufacturing industry is the main source of Gifu Prefecture's economy; some factory complexes extend into the Nagoya area. Gifu Prefecture has much to offer both residents and tourists in terms of entertainment with its many onsen, a historical village in Shiwakawa, and Gifu Castle in Gifu City, originally built in 1201. Gifu Prefecture is also famous for its high quality Hida Beef.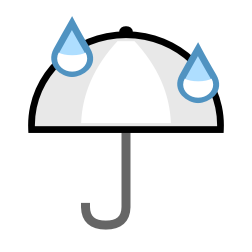 25˚ Possible Light Rain and Humid
Feels Like: 26˚ Low: 23˚ High: 27˚
Possible light rain until tonight.
Last Updated: 2019/07/19 20:00
Powered by Dark Sky
Average Annual Temperature
15 ℃
Total Population
2,022,000
No. of persons per household
3.2
Age of household heads (years old)
59.2
Total population
2,022,000
Expenditure Detail (MONTHLY - JP YEN)
Rents for dwelling & land
54,297
Fuel, light & water charges
22,111
Furniture & household utensils
10,146
Clothing & footwear
12,971
Transportation & communication
54,365
Public transportation
5,373
Private transportation
50,006
Culture & recreation
27,132
Korea ( South and North )
4,287
Technical Intern Training No. 2 (supervisory)
6,674
Technical Intern Training No. 1 (supervisory)
4,748
Special permanent resident
3,717
Technology · Humanities · International work
1,607
Spouse of permanent resident
924
Technical Intern Training No. 1 (individual ent.)
150
All data shown has been published by The Japanese Meteorological Agency and The Ministry of Internal Affairs and Communications. Information provided by City-Cost is for educational purposes and we hope the data posted here helps you.
Have questions about life in Japan?
Get your questions about life in Japan addressed by those who live it. Visit the City-Cost Q&A forum to post your questions now.