Living in Chiba
Chiba Prefecture borders the east side of Tokyo and is considered a part of the Tokyo Metropolitan Area. Many large cities can be found in Chiba, including Chiba City, the capital, and Funabashi. Despite a high population density and bedroom communities connected with Tokyo, Chiba Prefecture boasts the second highest agricultural industry output in Japan. The most famous produce of which is peanuts. There are also a large number of manufacturing centers and shipping ports. Financially, Chiba Prefecture is one of the richest prefectures in Japan. Tokyo Disney Resort can be found in Urayasu, Chiba, as well as Narita International Airport in Narita.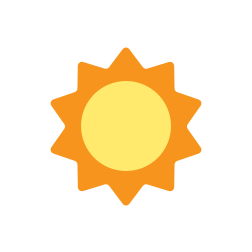 28˚ Humid
Feels Like: 33˚ Low: 24˚ High: 29˚
Possible drizzle starting tonight.
Last Updated: 2019/08/22 16:00
Powered by Dark Sky
Average Annual Temperature
15 ℃
Total Population
6,236,000
Foreign Residents
133,071
No. of persons per household
2.9
Age of household heads (years old)
64.2
Total population
6,236,000
Foreign residents
133,071
Expenditure Detail (MONTHLY - JP YEN)
Rents for dwelling & land
66,529
Fuel, light & water charges
20,175
Furniture & household utensils
10,087
Clothing & footwear
14,090
Transportation & communication
54,199
Public transportation
11,018
Private transportation
27,054
Culture & recreation
32,286
Korea ( South and North )
16,801
Special permanent resident
7,609
Technical Intern Training No. 2 (supervisory)
7,074
Technical Intern Training No. 1 (supervisory)
6,483
Spouse of permanent resident
2,829
Advanced Profession No. 1
429
All data shown has been published by The Japanese Meteorological Agency and The Ministry of Internal Affairs and Communications. Information provided by City-Cost is for educational purposes and we hope the data posted here helps you.
Have questions about life in Japan?
Get your questions about life in Japan addressed by those who live it. Visit the City-Cost Q&A forum to post your questions now.
English-Language Resources