Living in Wakayama
Wakayama Prefecture is located in the Kansai region of Japan. It has a population of 989,983 people, 40% of which living in Wakayama City, the capital. Famous foods from Wakayama Prefecture are mikan and umeboshi. With a capacity of 1,000, one of the largest rotemburo, or open-air hot spring baths, called Kawayu opens every year between December and February. It is one of many onsen in Wakayama Prefecture. The tallest waterfall in Japan is also located in Wakayama, as well as Koyasan, a secret Buddhist training site, and spectacular spot for viewing autumn foliage.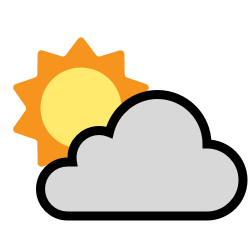 23˚ Mostly Cloudy
Feels Like: 24˚ Low: 20˚ High: 27˚
Breezy starting tomorrow morning, continuing until tomorrow afternoon, and rain starting tomorrow morning.
Last Updated: 2019/05/27 16:01
Powered by Dark Sky
Average Annual Temperature
16 ℃
No. of persons per household
2.86
Age of household heads (years old)
61.3
Expenditure Detail (MONTHLY - JP YEN)
Rents for dwelling & land
55,684
Fuel, light & water charges
18,059
Furniture & household utensils
9,567
Clothing & footwear
12,631
Transportation & communication
51,460
Public transportation
4,066
Private transportation
23,726
Culture & recreation
23,852
Korea ( South and North )
2,215
Special permanent resident
1,788
Technical Intern Training No. 2 (supervisory)
489
Technical Intern Training No. 1 (supervisory)
352
Technology · Humanities · International work
235
All data shown has been published by The Japanese Meteorological Agency and The Ministry of Internal Affairs and Communications. Information provided by City-Cost is for educational purposes and we hope the data posted here helps you.
Have questions about life in Japan?
Get your questions about life in Japan addressed by those who live it. Visit the City-Cost Q&A forum to post your questions now.