Living in Tottori
Tottori Prefecture, located in the Chugoku region of Japan, has a population of 584,892, making it the least populous prefecture in all of Japan. The prefecture grows many produce which are shipped to all major cities in Japan and its economy is heavily dominated by such agriculture. Tottori City, the capital of Tottori Prefecture, with a population of 200,000, has a large number of Meiji-era Western-style structures, giving the city a European feel. The largest sand dunes in Japan, the Tottori-sakyu Sand Dunes are located near Tottori City. Sakaiminato City, a fishing port in Tottori Prefecture, is known for large catches of maguro and crab, yokai phantom statues, and a beautiful walking path along its beach.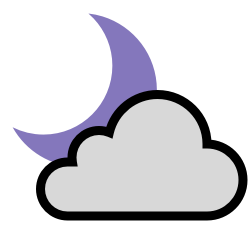 20˚ Partly Cloudy
Feels Like: 20˚ Low: 19˚ High: 27˚
Partly cloudy throughout the day.
Last Updated: 2019/08/25 04:01
Powered by Dark Sky
Average Annual Temperature
14 ℃
No. of persons per household
3.07
Age of household heads (years old)
58.6
Expenditure Detail (MONTHLY - JP YEN)
Rents for dwelling & land
50,522
Fuel, light & water charges
20,776
Furniture & household utensils
9,966
Clothing & footwear
11,485
Transportation & communication
55,322
Public transportation
3,364
Private transportation
28,172
Culture & recreation
26,631
Korea ( South and North )
1,021
Special permanent resident
876
Technical Intern Training No. 2 (supervisory)
721
Technical Intern Training No. 1 (supervisory)
468
Technology · Humanities · International work
122
Technical Intern Training No. 1 (individual ent.)
51
All data shown has been published by The Japanese Meteorological Agency and The Ministry of Internal Affairs and Communications. Information provided by City-Cost is for educational purposes and we hope the data posted here helps you.
Have questions about life in Japan?
Get your questions about life in Japan addressed by those who live it. Visit the City-Cost Q&A forum to post your questions now.