Aug 21, 2017
There are alluring aspects of the desert--the shifting sands, the rolling dunes--but there are a lot of downsides as well, not least of which being the lack of water. But what if I told you that Japan offered the best aspects of the desert with none of the worst? It's true, the Tottori Sand Dunes in western Honshu will give you just that.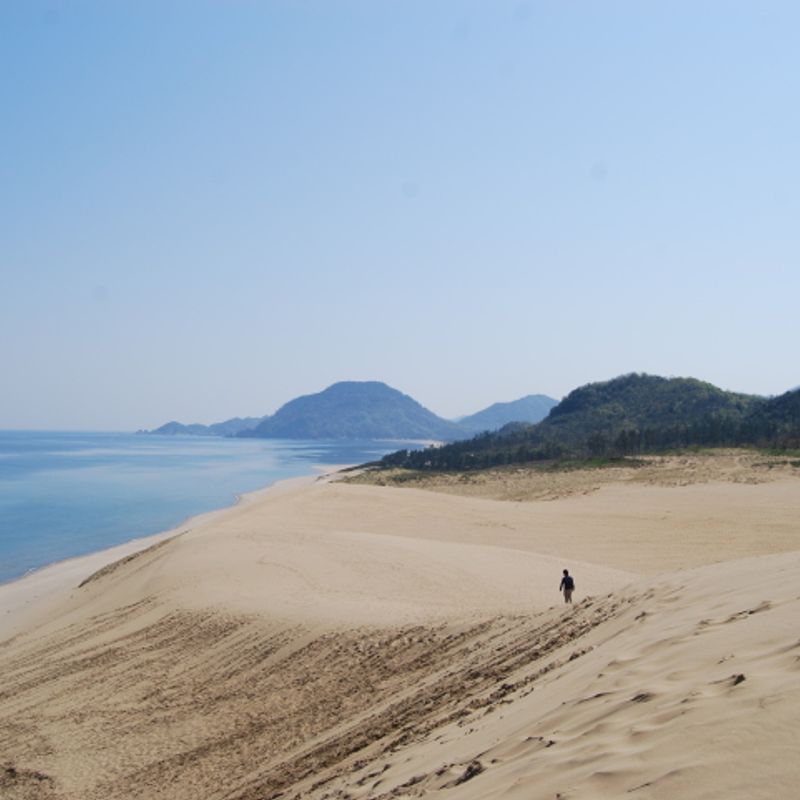 The Tottori Sand Dunes sprawl along the coastline, and its preserved land affords visitors a unique, others worldly landscape unexpected in a country known for its lush foliage and humid climate. There, one can partake in a few fun activities, but here are my top three:
1) Camel Ride
There is something so unusual about riding a camel through sand dunes in Japan that makes this activity so irresistible. For 1300 yen (2500 yen for two people), you can take a 15 minute ride along the sand dunes and get your picture taken on top of the surly beasts. If that's a bit too pricey, you can pay a small fee to take a picture either next to or atop the camel. Reservations are not required, but be aware that lines may form during peak holiday seasons. The "Rakudaya" is along the main street approaching the sand dunes from Tottori City.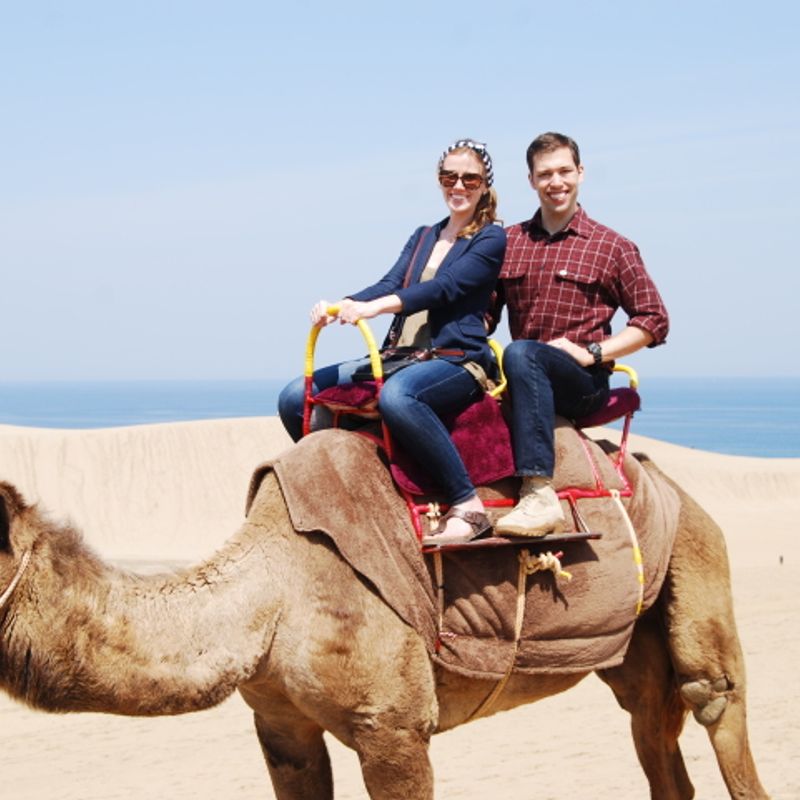 2) Sand Boarding
I love most board sports--namely surfing and snowboarding--so when I saw that you could strap on a board to ride the Dunes, I was hooked. The rides are relatively short, but you can shred sand as many times as you like, so it certainly makes for a fun, worthwhile, and memorable experience. The sand boarding location is adjacent to the "Rakudaya" camel riding stand as you approach the sand dunes. It is open daily from March through December. Be sure to call ahead and make a reservation (0857301991). The fee is 3500 yen per person, but includes coaching, equipment rental, and insurance.
3) Sand Museum
For a quick break from the sun, head into the Sand Museum. Tottori brings the best Sand artists from Japan and around the world together to build a museum full of new sculptures every year. You may be thinking, "Sand sculptures? Big whoop," but I will tell you that the sculptures here are magnificent. The sheer size and scale are impressive enough, but the level of detail and the ingenuity of the designs left an indelible impression on me. There's not a lot of museums I leave saying, "I have to come back here next year," but the Sand Museum is one of them. When I last went, the theme was Russia, but the theme this year is the United States of America. The museum is open from April to January, and admission is 600 yen for adults, 500 yen for students and younger.
The best way to get to Tottori is via road trip, in my humble opinion. But if you do not have a vehicle or if you prefer to use other means of transport, the best alternative is to fly via ANA to Tottori airport. From there, city buses are cheap and convenient.
Tottori is one of my favorite places in Japan, and its Sand Dunes are the signature feature of the prefecture and capital city. For some fun in the sun, head on down and spend a day there (or a few)!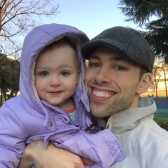 Hitting the books once again as a Ph.D. student in Niigata Prefecture. Although I've lived in Japan many years, life as a student in this country is a first.

Blessed Dad. Lucky Husband. Happy Gaijin (most of the time).
---
1 Comment
The first picture in this post belongs in National Geographic!!! Great shot.