Living in Gunma
Gunma Prefecture is a landlocked prefecture located in the Kanto region of Honshu. Its capital, Maebashi, has the second highest population in the prefecture, behind the city of Takasaki, with a population of just over 375,000. Proportionally, Gunma Prefecture has the highest percentage of automobiles in Japan, this being the preferred mode of transportation for its citizens. Much of the land in Gunma Prefecture is mountainous, so many people live in the central and south-eastern regions. Due to its mountains, some volcanic, there are several popular onsen located in Gunma Prefecture. When visiting Gunma, one can rent a bicycle at a low cost near Maebashi Station. Oizumi and Iseaki have a high Brazilian-Japanese population, and Brazilian supermarkets, clothing stores and restaurants are a common site.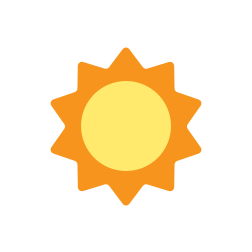 18˚ Clear
Feels Like: 18˚ Low: 19˚ High: 30˚
Rain this evening.
Last Updated: 2019/08/26 06:00
Powered by Dark Sky
Average Annual Temperature
14 ℃
Total Population
1,967,000
No. of persons per household
2.91
Age of household heads (years old)
58.3
Total population
1,967,000
Expenditure Detail (MONTHLY - JP YEN)
Rents for dwelling & land
49,535
Fuel, light & water charges
19,658
Furniture & household utensils
10,765
Clothing & footwear
12,586
Transportation & communication
56,287
Public transportation
3,863
Private transportation
31,968
Culture & recreation
28,389
Korea ( South and North )
2,550
Technical Intern Training No. 2 (supervisory)
4,017
Technical Intern Training No. 1 (supervisory)
3,945
Technology · Humanities · International work
3,323
Special permanent resident
1,531
Spouse of permanent resident
1,142
All data shown has been published by The Japanese Meteorological Agency and The Ministry of Internal Affairs and Communications. Information provided by City-Cost is for educational purposes and we hope the data posted here helps you.
Have questions about life in Japan?
Get your questions about life in Japan addressed by those who live it. Visit the City-Cost Q&A forum to post your questions now.