Living in Fukushima
Fukushima Prefecture is located in the Tohoku region of Japan on the island of Honshu. Its capital, Fukushima City, has a population of 290,000. The most populous city in Fukushima, Iwaki (population around 337,000), has the most to offer in terms of tourism. Each year, over 7 million people from all over Japan travel to Iwaki to visit its many attractions, including Iwaki Onahama Minato Oasis and Spa Resort Hawaiians, one of the most popular theme parks and resorts in Japan, seeing over 1.5 million visitors per year. Fukushima Prefecture's main agricultural products are peaches and cucumbers.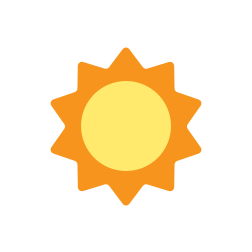 17˚ Clear
Feels Like: 17˚ Low: 18˚ High: 28˚
Possible light rain this evening.
Last Updated: 2019/08/26 06:00
Powered by Dark Sky
Average Annual Temperature
12 ℃
Total Population
1,901,000
No. of persons per household
3.06
Age of household heads (years old)
60.5
Total population
1,901,000
Expenditure Detail (MONTHLY - JP YEN)
Rents for dwelling & land
47,307
Fuel, light & water charges
23,156
Furniture & household utensils
13,187
Clothing & footwear
10,845
Transportation & communication
58,663
Public transportation
4,476
Private transportation
34,287
Culture & recreation
22,985
Korea ( South and North )
1,636
Technical Intern Training No. 2 (supervisory)
1,824
Technical Intern Training No. 1 (supervisory)
1,384
Technology · Humanities · International work
647
Technical Intern Training No. 1 (individual ent.)
134
All data shown has been published by The Japanese Meteorological Agency and The Ministry of Internal Affairs and Communications. Information provided by City-Cost is for educational purposes and we hope the data posted here helps you.
Have questions about life in Japan?
Get your questions about life in Japan addressed by those who live it. Visit the City-Cost Q&A forum to post your questions now.