Jul 12, 2016
4 Days Sapporo Travel Plan, Please Suggest
We are a newly married couple trying to visit Sapporo area for our honeymoon. We are departing from Tokyo on September 15, 2016 (10:00 AM) and returning back to Tokyo on September 18, 2016 (5:00 PM). We are travelling on budget around 100,000 yen (excluding air tickets)and we will be completely relying upon public transportation. Please suggest us the travel plan based on our schedule and budget. Thanks in advance for your valuable time and suggestions.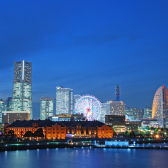 Explorer and hobbiest streetphotographer.
You can catch me at https://kcsantoshphotography.wordpress.com/
1 Answer
---
---
Best Answer
Niseko would be a 'classic' trip from Sapporo. However, with 4 days it might be a bit of a squeeze. It takes 2-3 hrs on the train and costs around 2,500 yen. An easier excursion from Sapporo would be Otaru. I liked it there. Only 30 mins from Sapporo by train (about 600 -1000 yen depending on the service you use). If you like hot springs then some friends I know have been to Jozankei and said it was nice. I looked it up; you need to take I bus from Sapporo station maybe. 75 min and 700 yen. Personally, I liked Sapporo a lot and felt there was enough within the city to occupy a few days. But if you're making the trip all the way from Tokyo, then you should probably explore some places outside of the city.