Mar 15, 2016
Good places toi visit during Golden week in japan?
I live in Tokyo. I want to travel outside Tokyo. Please suggest me the good place to visit during May. (My options are Hokkaido, Okinawa, Osaka, Kyoto ). Please Suggest one.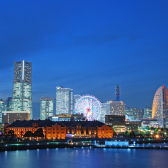 Explorer and hobbiest streetphotographer.
You can catch me at https://kcsantoshphotography.wordpress.com/
5 Answers
---
---
Best Answer
All of those places are going to be pretty busy around that time. Osaka's crazy during Golden Week. If you're really set on going to one of these places, Okinawa or Hokkaido. Okinawa will be warm enough for swimming. Hokkaido will probably in Hanami season in early May. I've heard Hakodate for Hanami is amazing. Look into some more country places! They won't be nearly as crowded and countryside Japan is so beautiful!