Nov 8, 2016
What are the emergency Contact number?
In case of emergency - medical/accident/fire what are the important and easy to remember numbers which Expat should know in Japan. Places where we can get immediate help in English.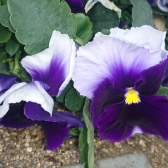 I am a fun-loving, expressive, moody and emotional person. I am here to express my views on anything that interests me and learn from others expressions and experiences that they share on this platform.
1 Answer
---
---
Best Answer
Let me answer your question one by one 1- Medical: As per my suggestion for medical you can get help in english with https://www.himawari.metro.tokyo.jp/qq/qq13enmnlt.asp (Himawari medical serviced) 2- Accident - If you are driving car then immediate call police as well as you insurance company representative. >> Emergency Police Call Center Number - 110 3-Fire- Dial emergency number 119