USER BLOG
Join the best expat community of Japan. Now!
Share your Japan experience

Create blogs/Join the Q&A

Earn points and get rewards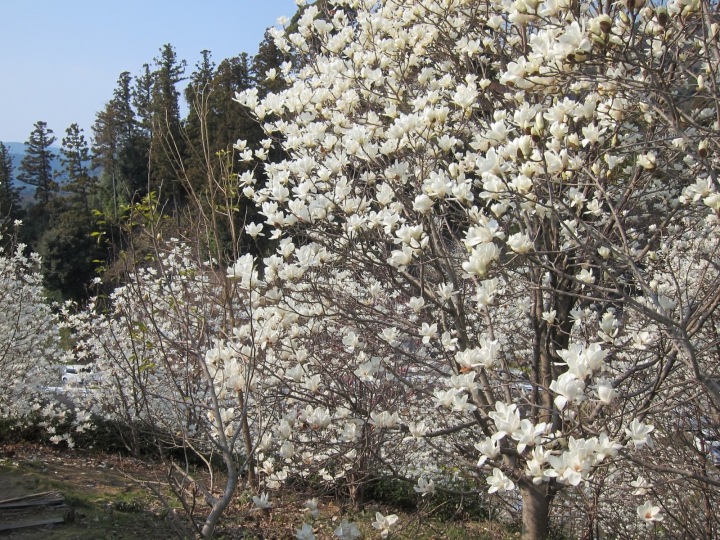 Magnolia festival in Fujieda (Shizuoka)
It is the beginning of spring and you can find everywhere plum blossom and cherry blossom. But there is another very beautiful flower you can find around whole Japan. The very beautiful magnolia in white or pink. During my trip to Shizuoka I used the good weather to visit a magnolia festival. Southwest of Fujieda (Shizuoka) you can find the Jurinji shrine, which is a very small cute shrine. But the main attraction is the small hill next to the shrine. You can find many beautiful magnolia in white in pink there. It is like an ocean of white flowers. I´ve never seen so many white magnolia before. So I was very happy and enjoyed it very much.There is a small way around the hill where you can enjoy the flowers and also you will have a beautiful view over the city. If you are close to Shizuoka, I recommend to take a small stop there!
Crazydeath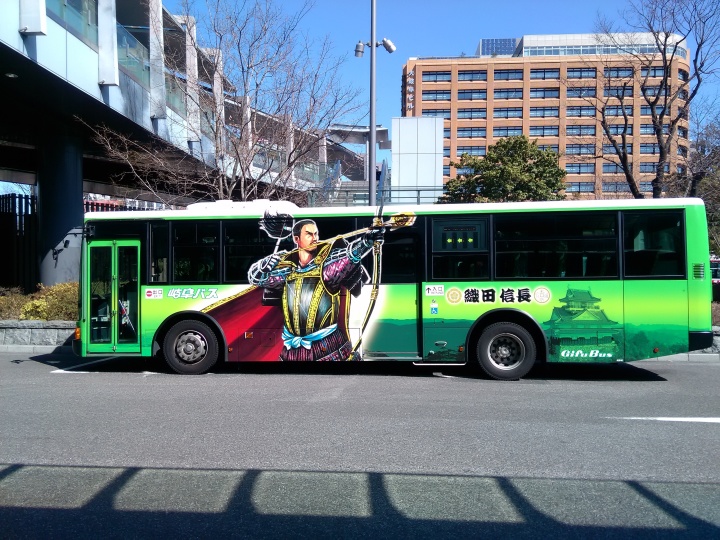 Gifu-city's Nobunaga buses
Oda Nobunaga is the most famous warlord of Japan for his ambition to conquer the country during the time of sengoku jidai, and Gifu-city, the city that holds the castle where his legacy began takes pride in it. Sights of Oda Nobunaga can be seen from all over the city, and there is a golden statue of him standing right outside of the train station.But not just that, the other most prominent sight of the famous samurai is on the city's buses. There are two loop lines that run in the city, and they are all painted green and feature different heroic poses of Oda Nobunaga in action.And with the loop line being the line on the quickest rotation (which is 15mins per bus, not an impressive number, I know), we can see Oda Nobunaga running around the city all the time.The inside of the bus is also designed to look like the interior of a castle, welcoming any visitors on the bus and reminding the locals of the pride that we have in being the home of the warlord that changed the country.Do you have any local historical pride like that being on display everywhere?
Jackson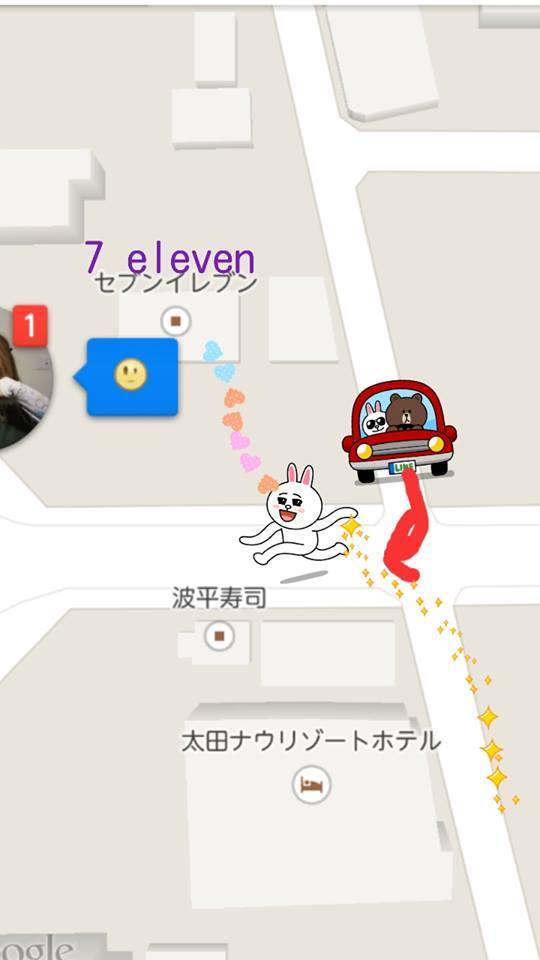 Hit by a car, Part 1
There are a few things in my life that I regret happening. Some of them were my fault and completely preventable. But others, nothing could have been done because they were totally out of my control. Two years ago was one of those things. I was pregnant at the time with my son. The clinic where I eventually gave birth had asked me to come in so they could test me for gestational diabetes. I'm going to pretend that it is something everyone has to do,not that I was being singled out for being overweight or anything *coughcough*. I mean, I had no symptoms and it wasn't part of the standard testing that comes with pregnancy, but let's just leave it as concern for my health and the baby's. In order to test for diabetes though, the doctor needs to know how much my body processes sugar in a set amount of time, and to get a good reading, I would need to be on an empty stomach. So the night before, I had an early dinner and then no breakfast the following morning as I checked into my 9 am doctor's appointment. They took my blood and everything was ready to go. I downed a bottle of sugar water, then sat in their overly crowded waiting area for an hour until my second blood check and another bottle of sugar water. Then another hour long wait until the final blood check and I would be deemed ready to go home. Now seeing as I was rather pregnant at the time, and all I had had for the past 17 hours was two bottles of sugar water, I was rather famished. I ended up fainting during the third and final blood draw. Another wait in the sitting area to be sure I was ok to go home, then finally after almost 2 and a half hours I was free to go! And eat! It was about a ten minute walk to the train station and along the way there was a 7 eleven. Thank you Japan for convenience stores everywhere. All I could think about was an onigiri and then getting myself somewhere for a good lunch. I never made it to the Seven-eleven. Just as I was crossing the street, a guy hit me with his car. My bum broke his right headlight, and my upper torso slammed onto the hood of his car. I slumped to the ground. After doing a mental assessment of whether or not I was ok, I turned my attention to the driver. I was flabbergasted. The guy had been stopped at the intersection before I began to cross at the pedestrian crossing. It was mid-day and I am an oversized pregnant foreigner. I stand out. There is no way he did not see me unless he was looking exactly the opposite direction of the way he was driving. Angry, I just started lecturing him in English about looking where the f* he was going….yadda yadda yadda. After figuring out I was pregnant, he helped me to the sidewalk where I yet again go faint for a few seconds. Was it shock, or hunger, I will never know. But the driver, in complete shock and dumbfounded as what to do, did the right thing and asked me what he could do. What was the one thing on my pregnant mind. I asked for him to buy me an onigiri from the corner store. After getting him to call me an ambulance, a passerby stopping to help out called the police, and I got me an onigiri! Well, two infact, and a bottle of water. But just then, the ambulance showed up and I was carted off, around the corner and back to the clinic i had just spent my entire morning. At some point I had texted my co-worker, getting her to contact my school and my husband. The clinic strapped me to the baby heart monitor and I got another ultra-sound, showing him flipped over and snug on the left side of my abdomen and sleeping. It was almost like he had run away from the impact inside my womb. And then I waited for my husband. To be continued...
edthethe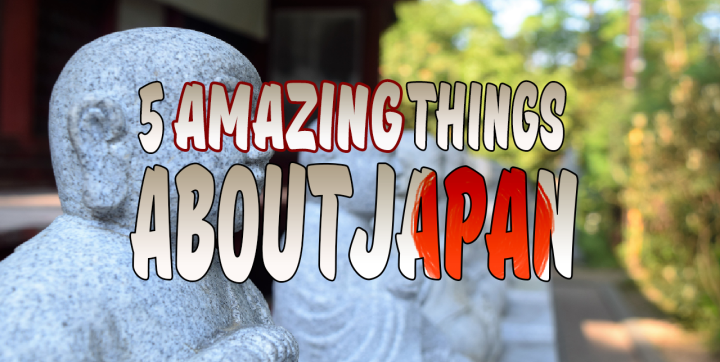 5 Incredible Reasons to Visit Japan
Want five reasons to come to Japan? Then check out this video.
BoothInJapan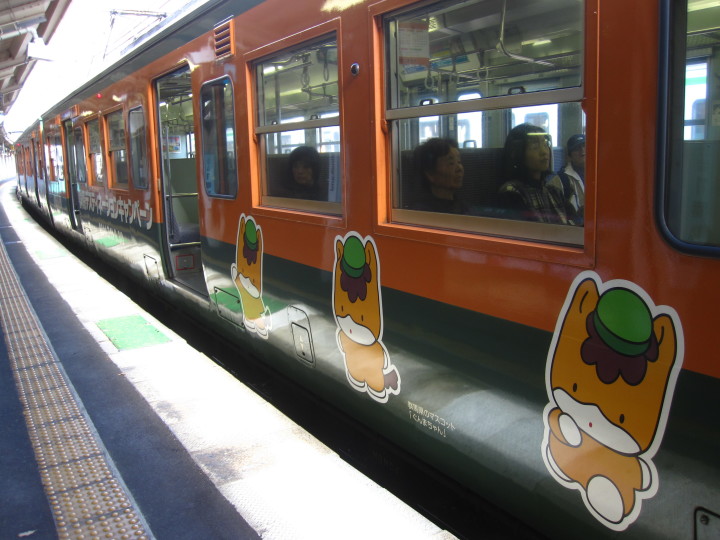 Cool Japan : Transportation
The ease of transportation in this country is astounding. Always on time. You can get to just about any place you desire. You can also ride just about any form of transportation you can think of. It really is amazing. When I was growing up, the first time I ever rode a train was at Dollywood when I was three years old. There are pictures of me on a little trolley train from our family vacation. I can actually remember sitting in my dad's arms, so ecstatic to be on a train. However, my first time riding a real train for the purpose of traveling, transporting me to a new place and not just back to an entrance gate, was in university. I rode that train for four days, arriving two days after I had been scheduled to arrive. Two extra days is a long time to be on a train. I was much less ecstatic to be on the train after that. However my interest peaked again a year later when I arrived fresh off a plane in the land of the rising sun. I would spend the next year of my study abroad traveling around, using the train daily to get to class, and also taking various forms of transportation I only dreamed about as a little kid. Japan's amazing precision when it comes to trains arriving and departing on time boggled my American mind. After that lonely train ride I had taken the previous year, I couldn't understand why the Amtrak train system could be so flippin awful if the Japanese train network could run so smoothly even though there are far more transfers, connections and just general muck about through city areas and traffic. Sure there is the occasional accident or delay from weather, but there are alerts everywhere letting you know that a train will arrive late. Just on the platform alone, there are flashing red notices that scroll across the marques announcing how late the trains are running. The station masters go on the intercoms and continuously notify everyone what is happening. Then when you do reach your destination, the station masters are kind enough to hand everyone a tardy slip for their work or school. You know, just to let your boss or teacher know you weren't fibbing about the train and didn't just over sleep due to a hangover. Even without the slip of paper though, it would be super easy to fact check because the train lines keep everyone updated online as well. Not only are trains reliable in Japan, but you've also got some of the coolest trains in the world here. There is of course the Shinkansen aka bullet train, which can take you up to speeds of 200 kilometers per hour. But then there are the romance trains as well. In Kiryu, Gunma, there is a train on the Watarase train line that during the fall season, when all the leaves on the trees are changing colors and the air is crisp and beautiful, has open air cars. The 1800en all day ticket seems a pretty steep price for such a short trip, but the views are amazing and you are allowed to get on and off as much as you like that day, visiting the onsen (hot spring) or perhaps the mine at the end of the line. It really is worth the ticket price. There are also bento (boxed lunches) during this time of year as well. Then you've got the steam engines. I don't know about other places but growing up for me, that picturesque image of a train with steam billowing out of the top was just a dream from the past. The first time I stumbled across one randomly as it stopped at the platform I was transferring on, i was completely elated like a little kid. And there are multiple steam engines across Japan, all offering different experiences. People, especially train enthusiasts and hobby photographers, crowd alone train lines, on platforms and stumble after each other getting off at each stop just to take photos of the train they are riding. But maybe you aren't much of a train enthusiast. Don't worry because there are also boats, ferries, trolleys, gondola lifts ectera ectera . If your heart so desired you can even ride on one of those swan paddle boats. All you've gotta do is find a touristy lake, like the one at Nikko. If you want gondola lifts and cable cars then take a trip to Hakone. Both of these places have amazing public transit and day passes so you can ride pretty much whatever you want all day. I've become more enthusiastic about all the different kinds of transportation since having a child who can't get enough of it. But to be honest, Ive kinda fallen in love with it since coming to this country. Just come and act like a kid a bit. Travel around. You will fall in love with it too.If you are lucky, you may even get to ride a cat bus.
edthethe
Three Awesome Sakura Spots in Tohoku
It's almost hanami time up here in Miyagi, and that means it is time to head to the shrine. That's right. Shiogama Shrine, which features prominently in many of my posts, is also home to its own unique species of cherry blossom-- the Shiogama-zakura-- which is so important as to have become one of the symbols of the town. What makes these flowers special is that they are in fact double-blooms, boasting 10 petals each instead of the customary five petal arrangement seen in most sakura. These and other sakura trees blossom usually from some time in mid April to mid May, with different selections coming into full bloom every week. The hanami area is a nice little grassy space, well maintained and just a short walk down from the major tori-- the giant red gate-- that leads to the proper shrine area. If you're ever in Shiogama in Spring and looking for a quiet place for a little picnic lunch, this is the best place I could recommend. Tourists do come but weekdays are never crowded and most of the hanami visitors are calm, well-meaning pensioners, some with fairly expensive cameras. You can get there easily by following signage or the directions in this blog post from HonShiogama Station on the Senseki line (320 yen and 30 minutes from Sendai). Another of my favorite spots for cherry blossom viewing in Miyagi is Tsutsujigaoka Koen, of which I have unfortunately lost all photographic evidence. The park is in Sendai, just across the street from Tsutsujigaoka station on the Senseki line (1 stop from Sendai, 2 minutes, 140 yen) which is quite convenient, provided there is no need for stroller or wheelchair access. Most of the trees are in an area that isn't great with wheels, as the paved parts tend to have small staircases every so often. Even getting to the festival grounds and trees is challenging, as around 20 feet of that path takes you up a steep incline on a street with no sidewalk. It is doable, and I have done it, but if you're going here with babies, it's best to leave the stroller at home if at all possible. The space itself is fantastic-- lots of trees, many varieties, and even a fairly large open field if you or your hanami-driven friends want to play around with a soccer ball, football, volleyball, or whatever casual sport you prefer. Because the space is both fantastic and conveniently located, it is frequently crowded on the weekends and afternoons. Even at mid-day, there are salarymen under some trees, occupying their group's blue tarp for fear of loosing such a great location. Every spring, I make it a point to see the sakura here at least once. My final entry on this list and my husband's personal favorite is the cherry blossom tunnel in Kitakami, Iwate. Located in a small town in the prefecture north of Miyagi, the Kitakami Sakuramatsuri is beautiful but not as easy to manage. First, this event is significantly less convenient. The trip from Sendai to Kitakami costs more then 5000 yen each way for the 1 hour long bullet train or 2700 yen for a series of local trains that take more than three hours. We usually drive. Even if you work out the logistics of getting there, timing can be an issues. Of the 4 years we have gone, we've missed out half of these times for being either too early or too late. That said, it's well worth the trip if you have the time and energy to go. The place is amazing, but the path is not paved, so I recommend sneakers for everyone (as I murdered my wedding-heels here back in 2012). If it is in bloom, it might be packed, so parking after driving up from anywhere can be troublesome. Additional parking lots will open just down the road from the tunnel area, but I found that walk a bit strenuous (in those heels I killed in 2012). According to the website, access from JR Kitakami station is fairly easy, including a 15 minute walk, a 10 minute bus ride, or a 7 minute ferry ride across the river that separates the cherry blossom tunnel from the station. There is also a bridge, but it is expected to be quite crowded. There are usually some food stalls at peak times, but if you are unsure of your timing, it is best to bring a little food and drink. If the main tunnel is not in bloom, there is another small sakura area near the end of the tunnel. There is even a horse-drawn carriage that will take paying passengers (500 yen for adults, 300 yen for children) on a ride from one end of the tunnel to the other. Like many things in Japan, it is wonderfully authentic, but not entirely convenient. This is what "1 week late" looks like, just so you know.What are your favorite hanami spots?
JTsuzuki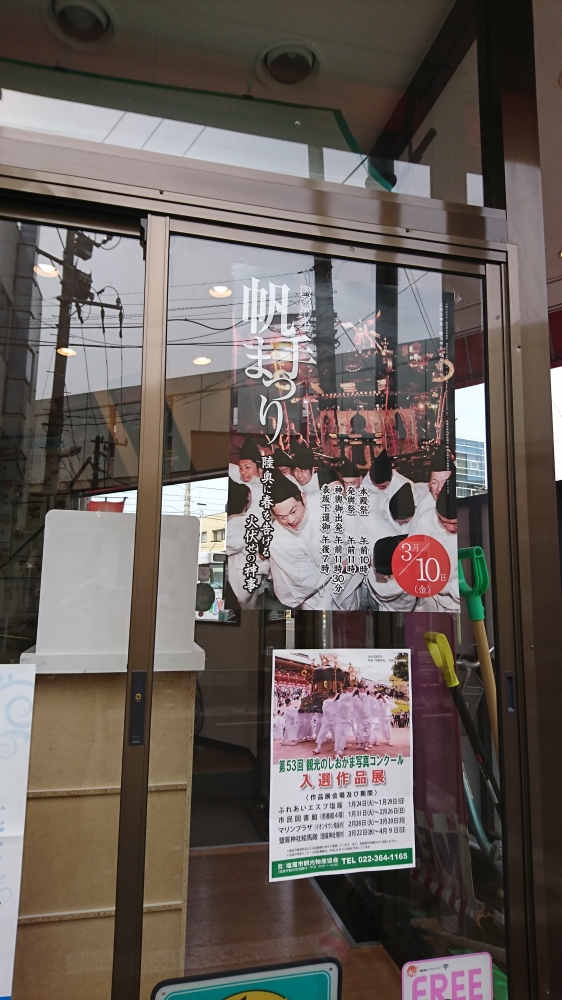 Hote Matsuri in Shiogama This Friday!
Omikoshi, the Japanese portable shrines, are said to be temporary homes of Shinto deities and are featured prominently in festivals throughout Japan. If you've never seen a procession featuring Omikoshi and you happen to be free Friday, March 10th, head out to Shiogama, Miyagi, for your chance to witness Hote Matsuri. The purpose of the festival, which began 300 years ago, was originally centered around fire prevention but eventually took on the further aspects of instilling health and wellness to the people of the town, according to the website for tourism in Miyagi prefecture (halfway down the page, the only listing under March) which can be found here. As the picture on the poster indicates, groups of men in ceremonial garb bear the weight of the 1 ton plus shrine on its journey around the town. This starts with the pretty extraordinary feat of walking down the 202 stone steps of the main entrance of Shiogama Shrine. According to the official website for Shiogama Shrine, which provides a schedule but exclusively in Japanese, the omikoshi will descend the stairs at 11:30AM. The participants will be gathering within an hour and a half before this venture, but once it starts, they'll be marching through the town until 7PM when the portable shrine will ascend that same treacherous stairway. Apologies for the small size of this picture, but here you see a walking map of Shiogama, which you can pick up from the information center in front of Honshiogama Station (Jinja exit). If you're coming from out of town, it would be easiest to stay near Shiogama station (Tohoku Line, 240 yen and 18 minutes from Sendai) at 1PM or be near HonShiogama Station (Senseki Line, 320 yen and 30 minutes from Sendai) at 6PM. Then you can see the whole procession move through that part of town. In previous years, I haven't been out and about in the town enough to see the posters for this event or to remember the dates. I usually don't remember when these things are happening unless I happen to notice the rope lining the main streets at telephone-pole height. This holy rope runs both sides of each main street for the entire path of the omikoshi through the town and is decorated with knotted strips of white paper. There have been years when that alone was my only indicator that the day was somehow special. Other years, I have been unaware of this until I hear the drums from my apartment. It is bad luck to look down on the procession, as I found out from my husband only after observing the festival one afternoon from my balcony and telling my husband about it. Watching from this angle would be literally looking down on a god, so I guess it isn't hard to see how that factors in. The best place to watch the procession is from street level, and being a Friday afternoon, this shouldn't be such a crowded event. It is free to the public, and some places even offer free food to the observers as well as the participants, as I found out 3 years ago when I went to watch it around nightfall, baby strapped to my chest. The little garage across the street had converted itself into a make-shift restaurant of sorts, and they were quite insistent that I join them, even though few words between us were spoken. As is marked in the map above, the procession takes regular breaks at locations indicated on the official Shiogama Shrine website (unfortunately, yes, still all in only Japanese) but the task itself must be grueling. That said. the music that accompanies the procession is almost magical. Watching this festival-procession make its way across town doesn't actually take long if you're only interested in watching it pass by. If you're more interested in watching the portable shrine ascend or descend the 202 steps of the main Shiogama Shrine entrance, it is best to come a little early and get in place for some good photos. Not sure how to get to Shiogama Shrine? See this blog post from last summer explaining just that. In addition to those directions, I would like to advise travelers this round to stop by the tourist information center, which is just outside of the Jinja (Shrine) exit of Honshiogama station. It is easy to get to and open until 4PM. The staff don't seem to be terribly bilingual, but they are very friendly and in my experience willing to work with your language ability, whatever your level. There you can find lots of free information including a walking map of Shiogama, which uses some English and many easily understood icons in addition to Japanese, and postcards from a number of exciting Shiogama related events, including the summer Marine Day celebration (when the shrine-boats go to the sea), Shiogama Shrine's own unique double-blossom sakura (Shiogama-zakura), and even, yes, the Hote Matsuri event.I also bought a Hello Kitty folder because it features the Shrine Boats. I love those boats. The walking map can be quite useful, even if your Japanese isn't so great because it tends to use easily understood icons to indicate businesses, such as a little piece of nigiri to show the various sushi restaurants in the area. One thing I came to know just last year was that Shiogama has more sushi restaurants per capita than any other place in Japan. The best of these occupy a small section just past Honshiogama station. Tripadvisor's #1 and #4 for best sushi restaurants in Shiogama are just down the street from each other on this block. They are a bit pricey, but well worth it. If you do go, definitely try the maguro tuna. The fish is a symbol of the town, as seen on the post-boxes. So if you are up for some free omikoshi processional watching, followed by some great sushi this Friday, look no further than Shiogama's Hote Festival. If this Friday does not work for you, this event falls on the same date every year. March 10th, 2018 will fall on a Saturday, so if you're still in Japan and have the weekend open, this would give you one more authentic Japanese experience.
JTsuzuki