Jul 28, 2016
The following morning after my venture to Matsumoto Castle, I wondered what I could do to beat the Matsumoto heat (although it was nowhere near close to the Tokyo burners) so I jumped down the stairs - well not quite - and spoke to the staff of Matsumoto Backpackers.
The recommended the Ishii Miso factory and the Yayoi Kusama art exhibition. That sparked an immediate interest for me. They were both in walking distance of each other, and I'd heard that Yayoi Kusamas' art work was bizarre and amazing.
I was able to leave my bags at the Backpackers hotel, so I didn't break a sweat.

I decided to go to the Ishii Miso Factory first. It was slightly off the beaten track, and when I did find it I wasn't sure if it was the right place. Thankfully it was.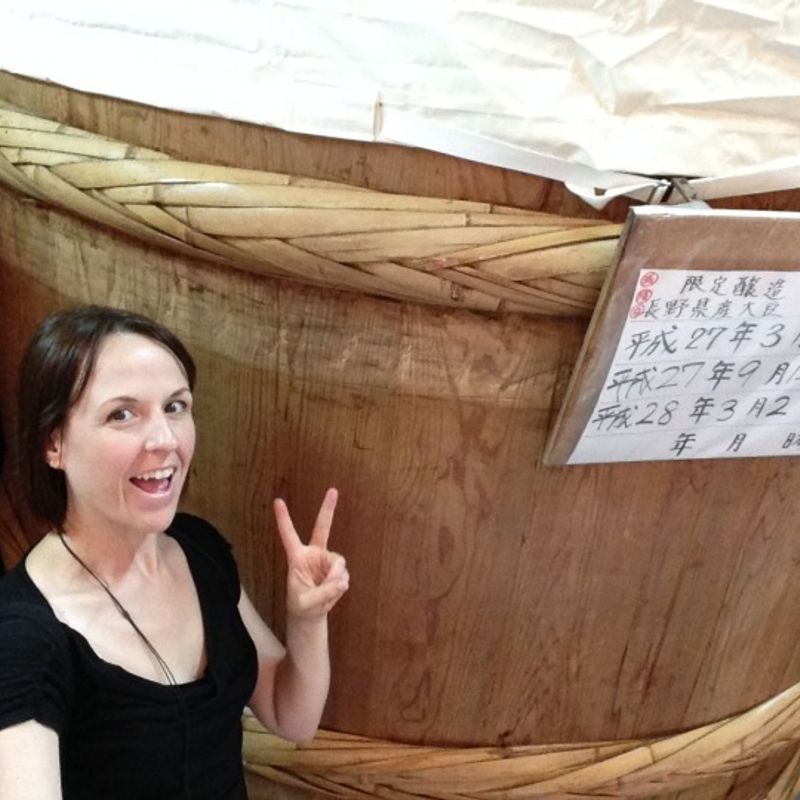 The day was hotter than the day before, so it was nice to get inside. It was cool, with a strong smell of miso fermenting and wood expanding. Whilst inside I was able to find out exactly how the miso was made (watch part 2 of my Jvlog to find out) and go around and taste samples of how they use miso in cookies and snacks.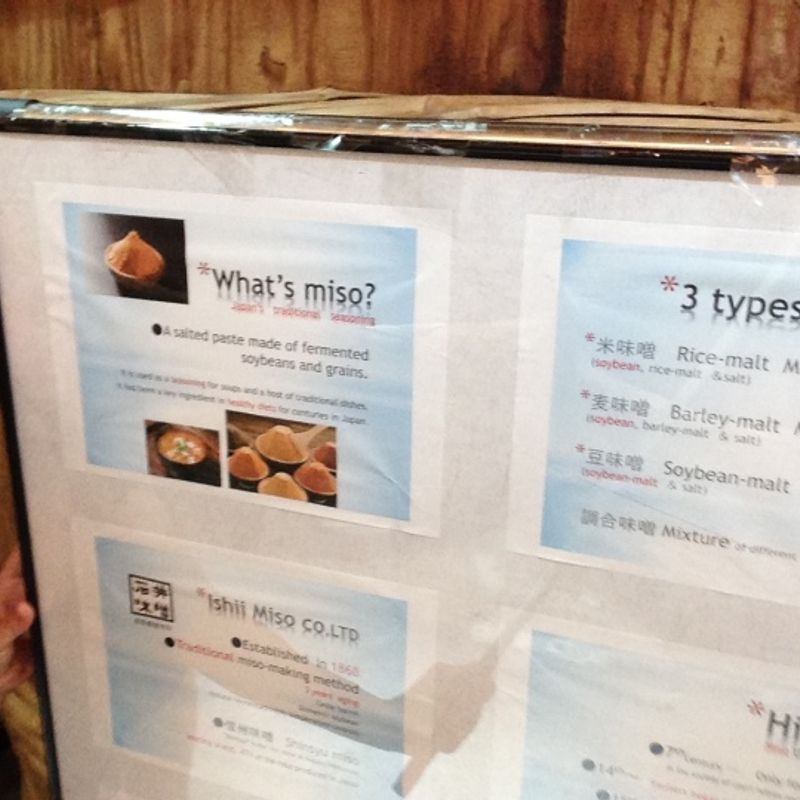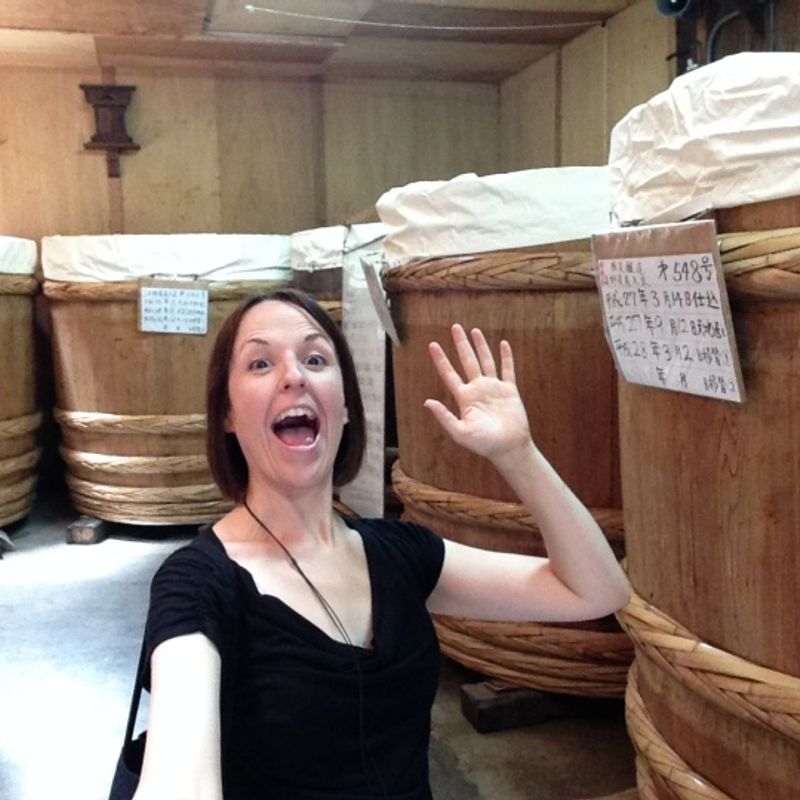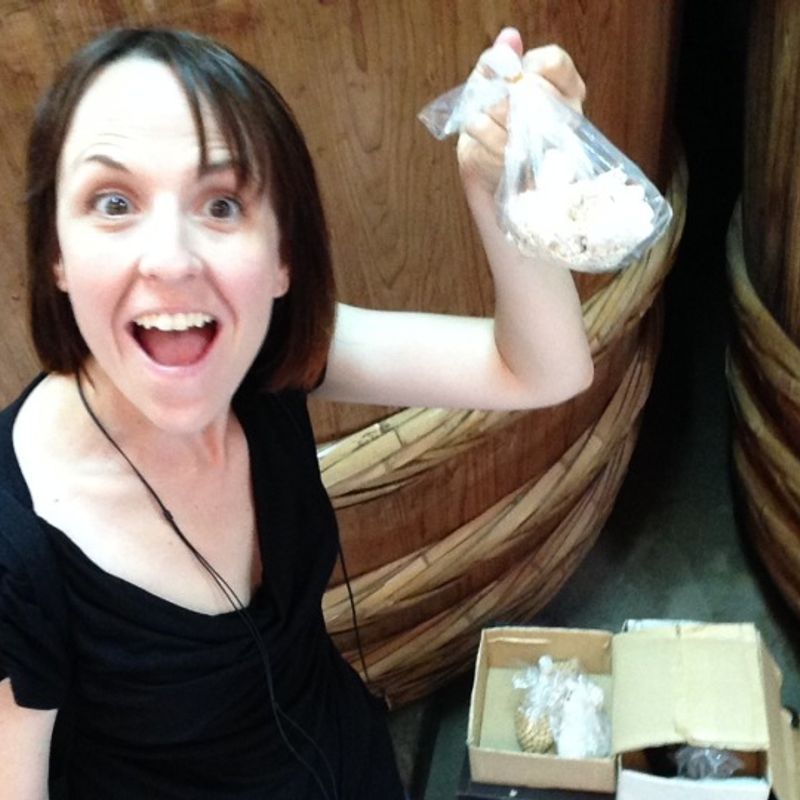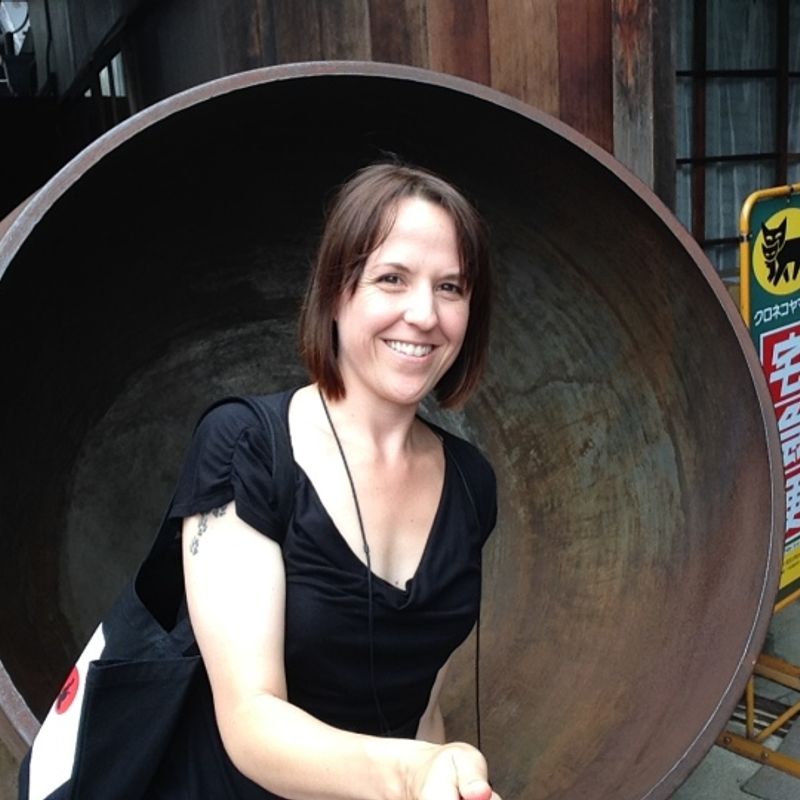 I was being miso soup here!
The factory also serves a lunch which looked amazing. I didn't eat it because you need to pre-book your lunch. However, there was miso flavoured ice cream (yes, for real and only in Japan) that you could buy. You could buy Italian style or whippy style. It would be an awesome and bizarre way to beat the summer heat.
Watch my Jvlog down below to see the lunch and ice cream.
Once I had bought some miso paste (¥800) from the factory I went to the Yayoi Kusama exhibition at the Matsumoto City Museum of Art. It was a little over ¥400.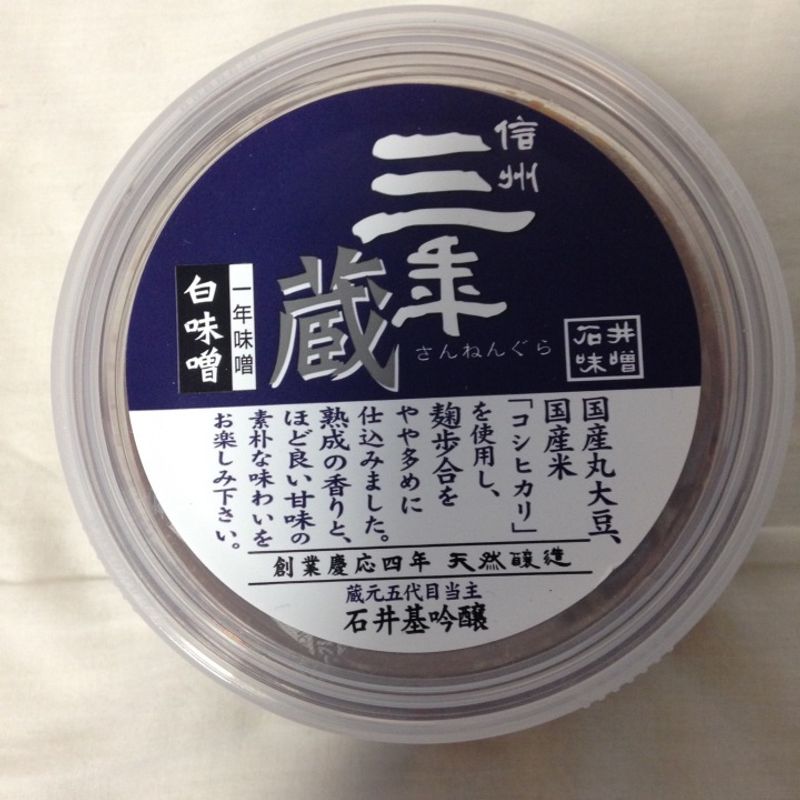 Yayoi Kusama was born in Matsumoto. She began her art when she was a child. She translated the hallucinations that she had into art. That is what made her famous. She later went on to admit herself to hospital for her own safety, but continues to translate her hallucinations to this day.
I like to associate summer with bright colours. Yayoi has a way of using bright colours and strong light to great effect. It's amazing that one person can see all that and is able to share it with the world.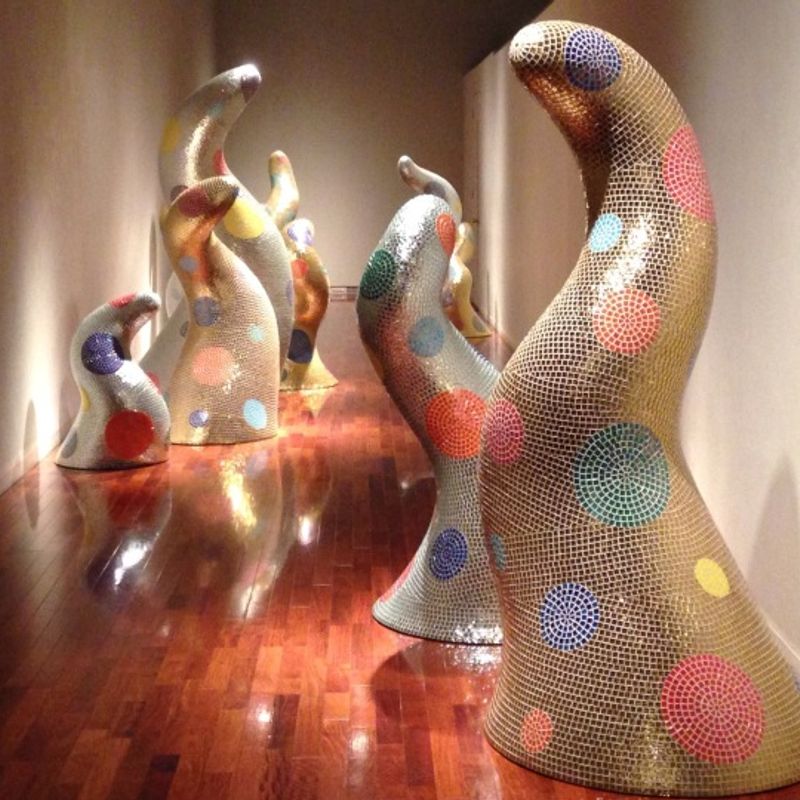 The exhibition is really worth something. It was spectacular to see.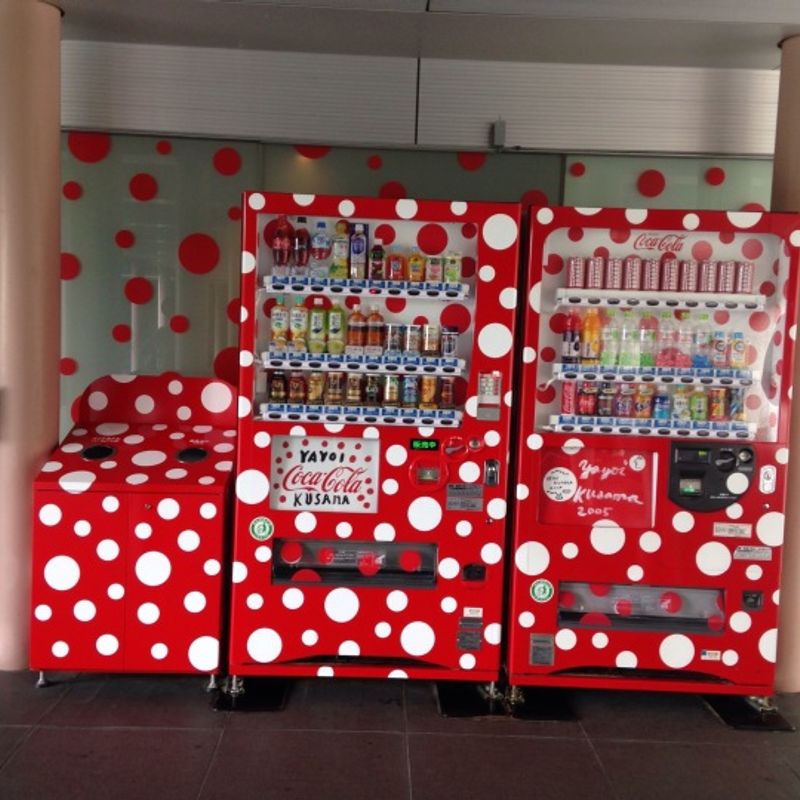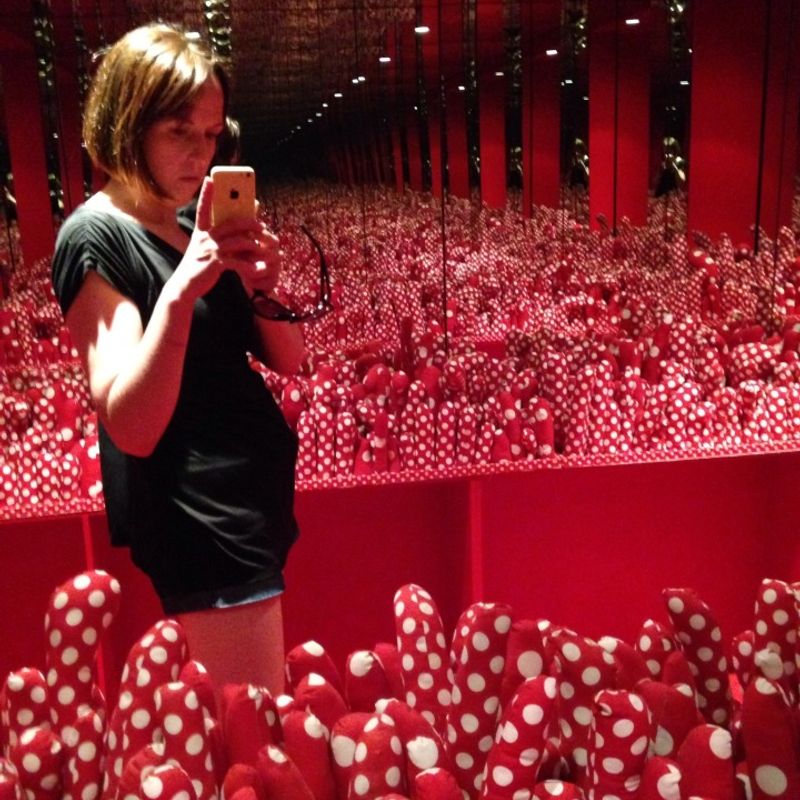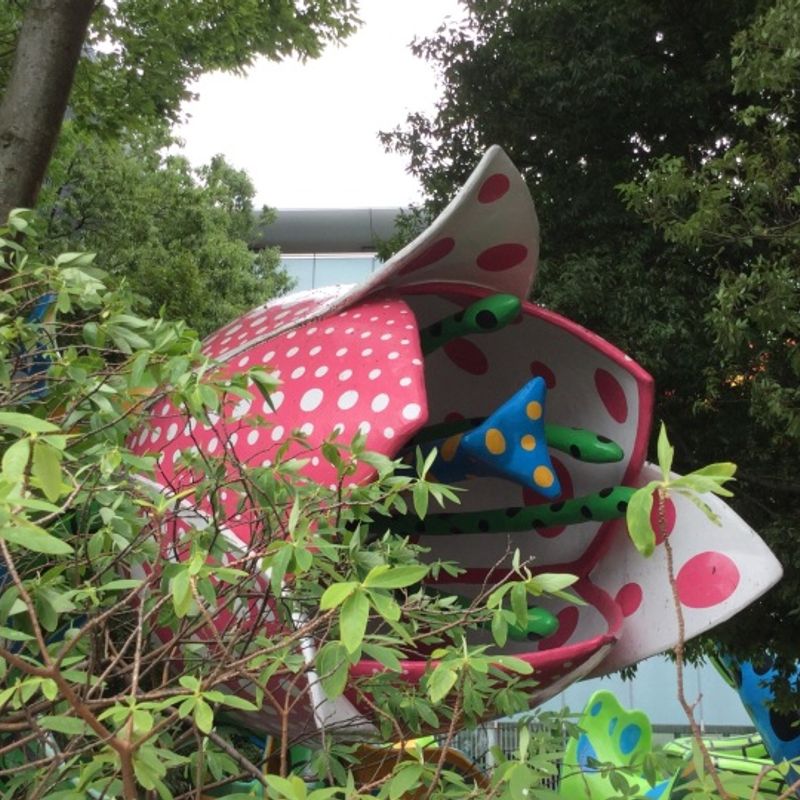 I heard that soba was extremely famous in Matsumoto. I decided that I would buy some soba to take home. It cost ¥200. Soba is best served cold in the summer. It would made a great cold lunch with some salad and ice cold tea. I also bought some wasabi flavoured chocolate for ¥600. Wasabi is also famous in Matsumoto. There is a wasabi farm nearby that tourists can go and visit.
After sovenir shopping it was time to head back to the hotel to collect my bags to go home. I bought some 711 ice coffee and jumped on the bus.
The only thing that I regret not doing was something I always enjoy in the summer. Cycling. Matsumoto have a free rental bike system where people can rent a bike for the day. Next time I am there and it's sunny, I'll invest in it. It'll get me so much more time there.
Matsumoto really is an overlooked city of beauty and wonder. It's even more splendid in the summer. The light from the sun makes for excellent photography, and it was very easy to film there and get about. It really makes good for a short summer break.
For the rest of the Matsumoto images please visit and become a Japanolite by liking my Facebook Page Small Girl, Big Japan!
Small Girl, Big Japan (Facebook page)
As I can't pay to promote my page it'll be great if you could follow me and spread the word!
Check out part 2 of my Jvlog to find out more about the break in Matsumoto.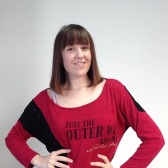 A twenty year old something, who came to experience working life and travel in Japan. What will she experience? What will she see? What will she do? Find out in this amazing travel blog and Jvlog!
I also have a daily updated Facebook Page! https://www.facebook.com/smallgirlbigjapan
---