Jan 26, 2017
Testing and Tasting Things for the First Time ... A Gaijin Experience.
YouTube Collaboration with singer and YouTuber Sakura Mari. Here we experience things in Japan for the first time. From chocolate to big googly eyes! We try it all! We even give Ellen DeGeneres a run for her money.
We thought it would be a lot of fun to show how we as foreigners here experience things for the first time! Check it out,please share!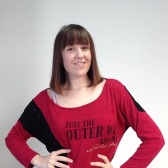 A twenty year old something, who came to experience working life and travel in Japan. What will she experience? What will she see? What will she do? Find out in this amazing travel blog and Jvlog!
I also have a daily updated Facebook Page! https://www.facebook.com/smallgirlbigjapan
---