Dec 3, 2016
Given my last years experience of the dreaded Tokyo Shinagawa Immigration Bureau experience, I felt the need to talk about this years test to try and obtain a three year visa. Having lived in Japan for three years, I have never been granted a three year visa. Last year I was nearly sent home by immigration because of a notification failure which, of course, they would never accept responsibility for. It is part of their contract.
So here in part 1 I discuss last years incident, and submit this years application and share my experience. Part 2 will follow when I receive a phone call from them or a notice. In the mean time, I'm dreading the wait.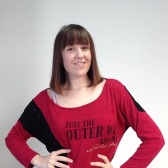 A twenty year old something, who came to experience working life and travel in Japan. What will she experience? What will she see? What will she do? Find out in this amazing travel blog and Jvlog!
I also have a daily updated Facebook Page! https://www.facebook.com/smallgirlbigjapan
---
3 Comments
Well done for surviving part one. It's never easy visiting this place, is it?! Hope it all works out for you.

Thank you. I only went to immigration on the 29th November and I've already received my postcard result. I'm hoping it's the result I need. @SalarymanJim

@smallbigjapan Well, that seems like a good sign. Fingers crossed!