Nov 4, 2016
I really want to know. Do any of you really hate going to immigration? If you are like me, then I know you do. What needs to be done needs to be done, right? So my visa renewal is coming up very quickly again this month. A year has flown by. I am hoping and praying that this years will be a lot easier. Knock on wood.
I am nearly all ready to go. I have my N1 and N2 application form completed (currently) in pencil, photocopies and originals of my supporting documents. Just got the big boss to complete his documents before he hands them to me and I trundle on down to Shinagawa before 9am to hand in my documents. I will be applying for my fourth and final year here in Japan, before I jet back to the coldish waters of England.

However this year is not what I really want to share with you. It is last years I would like to talk about and how I managed to survive.

The year before last was plain sailing. In and out and done and dusted. I had zero problems. Smooth as silk. Last year was a complete catastrophe!
I took my documents and the organization documents into Shinagawa immigration three months early. I handed them over and they checked them. They noticed something was missing from the company documents. In order to proceed I had to go and wait for clearance at a special counter. That clearance took nearly two hours. They gave me the go ahead because all my documents were there, and they had a letter for my boss requesting the missing documents. I was asked to give it to him, and then they cleared me to go and collect the police notification certificate to show to them if ever they stopped me and asked me for my visa.
I then played the waiting game. I waited and waited and waited and waited. Wait, wait, wait. It was nearly ending the time of the expiration of the police notification certificate. I made a call to them. I stated I hadn't received my result of my visa. They told me that it was because there was another document missing. I asked if they had sent notification to the school, as I hadn't received one. They said there was no record, and they sent it immediately and directly to them.
Then me and the boss took another trip to immigration and handed over the missing documents. By the Friday (2 days later) they phoned me to say they had the result of my visa. I had to go to a different counter than I had the previous year, which I thought was odd. I took a number and sat and waited. They then called my name and called me into the office.
They told me there and then that my visa had been denied. The shock and dread that filtered through my body at that point was like cold blood. They told me they were going to give me a one month designated visa extension to make the decision if I should resubmit or leave. Of course, I was not prepared to leave mentally and physically. I said I wanted to stay. I then asked them what the problem was with the last application. They said I didn't work 75% of the time teaching English. I was baffled, as I was 95% of the time teaching English. I asked how they got the wrong information. They said that they had asked for the school schedule. They showed it to me and I took a look. They had indeed asked for the school schedule. The wrong one! I told them that the school had two different types of schedule and they should have been more specific. I told them there was a teaching schedule and a day care school schedule with a few English classes. So it was entirely their fault. However, as they are immigration, they accept zero responsibility of the forgetting to make request of missing documents and requesting the wrong type of document.
I asked what I needed to do. They said to resubmit my application with a new photograph, and the correct schedule. They said I could reuse all my current documents as they were correct. So I took the one month extension.
I wondered how on earth I was going to survive, and when I got back to work I had made up my mind ... once I had cancelled my entire trip to Florida. Luckily got a massive refund on that.
I redid my application (this time a change of status) with a photograph as requested. The boss made a trip to immigration to meet the person who denied my visa to discuss the mistakes made. When he returned he printed out the correct schedule. He then decided he would write a cover letter explaining the changes, and why they had been made (a big risk) and he bigged me up in the letter. I then got the other teacher to take a picture of me teaching games, reading, writing, speaking, and textbook lessons, which we put into the file. I then submitted a polite letter explaining what I was doing in each lesson. I photocopied worksheets and examples of the children's work and placed it in the file too. The more evidence we had, then the quicker we could prove that I really was a full time Lead English teacher, right?
Me and the boss both took it in. Then to make sure the result didn't get lost in the post the boss put his own address in Japanese onto the postcard. They seemed to realize the importance of the gesture. Plus men in authority always look more commanding than women in authority. I'm in authority, but the boss more so. It was cool.
I only had to wait two weeks before the result came back. I went in and collected my visa as if nothing had ever happened.
That was how I survived immigration.
What are your survival stories? Have you ever had any bad experiences with immigration? Please share them!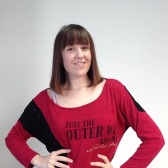 A twenty year old something, who came to experience working life and travel in Japan. What will she experience? What will she see? What will she do? Find out in this amazing travel blog and Jvlog!
I also have a daily updated Facebook Page! https://www.facebook.com/smallgirlbigjapan
---
2 Comments
Wow! That sounds like a real ordeal. Pleased to see that it turned out alright in the end. I've no specific experience to recount with immigration, just to say that the immigration center in Shinagawa is a pretty miserable place, and that most staff there are the polar opposite of what you might have come to expect from Japanese service in general. On the other hand, the people watching at Shinagawa is quite entertaining. The location is hilarious! Right out in some industrial zone full of shipping containers. You couldn't make it up really, anyone would have thought they don't want people turning up there!! I think what I find most troublesome about the immigration experience is the lack of consistency in answers to your questions. You can get a different answer for the same questions depending on who you ask, and who's doing the asking. Its really frustrating. Still, I can't imagine the immigration experience being much better for foreigners going through it in my home country. Grin and bear it, I suppose. Anyway, well done you for getting through it.

Thank you. Yes, you are right about that with that particular immigration office. @Tomuu