Sep 29, 2016
So you want to work in Japan? Then this two part article is for you.
A young person like yourself wants to experience life in Japan. I was the same. I took the opportunity to visit this country twice before making that definite decision.
I was already a trained teacher, so I decided to also qualify as a TESOL/TEFL teacher as teaching English is the easiest way for obtaining a working visa. Once I qualified I had to proceed to the next step.
Most of the initial information that you receive from potential employers is given during the interview stage. No further information is provided until you start your job. Some things you will actually find out as you are working, but we will save that for "What They Don't Tell You"
1) Applying for Jobs
Japan advise that you apply for jobs through certain websites that companies work with. The most popular are Gaijin Pot and Daijob, although Yolo-Japan is fast becoming popular. They like you to be prepared to do interviews via Skype. It's pretty straight forward.
2) Visa
Most companies are more than happy to sponsor your visa. They will ask you to go to the Embassy in your own country, and they will sort out the paperwork at their end.
3) Flights and Accomodation
They will generally tell you in the interview if you have to pay for your flights and accommodation. Some employers are happy to sort your flights and accommodation. You'll also be told to save a certain amount of cash before you arrive. They don't give a reason why. So my advice is to make sure you have at least $3000 - $5000+ to start you up in Japan.
4) Starting Your Job
You'll be given a start date in your interview or job acceptance. You will be expected to find the company by yourself and turn up on time.
5) Schedule
You'll be told how many days a week you work in the interview stage, and what your days off are. They leave it as that, because of two reasons:
A) You may not get the job
B) They may scare you away with whats expected of you
It sounds somewhat plausible.
6) Have a Degree
The potential employers like you to have a degree. It doesn't matter what the degree is. You need one to get your visa. It could be a degree in potato peeling for all they care, just make sure you have one.
7) TEFL/TESOL
It's not really required here in Japan. All you need to teach English (or your native language) is a degree and native level in English. If you cant speak Japanese, then there is no point in applying for other jobs in Japan, because unless you can get lucky, most jobs would require you to have some level of Japanese ability to take on their job and they generally won't provide a translator.
If you're interested in gaining a TEFL/TESOL then these sites are worth looking at.
8) Be Genki
This is one of the hardest things about working in Japan. Being genki. It means be happy. Be fake. All day for at least eight hours minimum per day. The customers can't be seeing you looking like you're stressed, depressed, concentrating, or hungover. It's hard work to do all the time because it can sap a lot of energy. It also makes everything so robotic and extremely structured. It also explains why they all still look so young. It takes less muscles to frown.
9) Bowing
Most companies will expect you to do this. Bowing is part of the Japanese culture, and hierarchy is quite big in certain companies, so it will be expected of you. It will feel strange. You should learn how to bow before you come here.
10) There is no Number 10
The information they provide you about working here in Japan when you are first applying for jobs is extremely minimal. They won't tell you much about company expectations. When I first arrived at my first job in Japan they actually expected me to know all of the company/Japan work ethics. Truth is, I didn't. I did do my reserch, but back then there was little information about working life in Japan. It's only in the last few years has certain information become available.
There are the basic things that companies will tell you before you come to Japan. Other than that, the information they will give you after that will be sparse until you get to the company. Most of the things you will learn about when you're going along.
Now let's talk about what they don't tell you. Don't worry ... it's not all bad.
In the mean time, check out the Work in Japan: What they Tell You comedy vlog.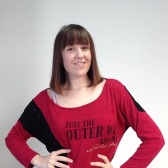 A twenty year old something, who came to experience working life and travel in Japan. What will she experience? What will she see? What will she do? Find out in this amazing travel blog and Jvlog!
I also have a daily updated Facebook Page! https://www.facebook.com/smallgirlbigjapan
---