Oct 30, 2016
Happy Halloween! I sure hope everyone had a spooktacular weekend! So it's my second time to take part in this seemingly important event in Japanese culture-- or at least, in a fashion city like Tokyo. I had the shock of my life (a good one) when I first witnessed it last year and I could not wait to do it again this year.
I celebrated Halloween for two consecutive weekends. The first one, which was just last week (weekend of the 22nd), I participated in a pub crawl hosted by Tokyo Gaijins in Roppongi. I wore my costume from my house all the way to the venue, and it felt quite awkward as I knew it was too early to play dress up. I'm just glad that people don't generally care about what you wear in Tokyo, and it was a relief to see everybody else dressed up at the bar though. So this pub crawl event requires you to RSVP and pay a fee of 1000-2000 yen (depending on where and when you signed up), which includes free shots in all of the three bars for the night plus happy hour prices for certain drinks, and, of course, the chance to mingle with people from different countries. It was very convenient for all of us as we didn't need to worry about which bar to go to, and since it was an official event and the bars had to be booked previously, we had the luxury of chairs and tables (well, most of the time).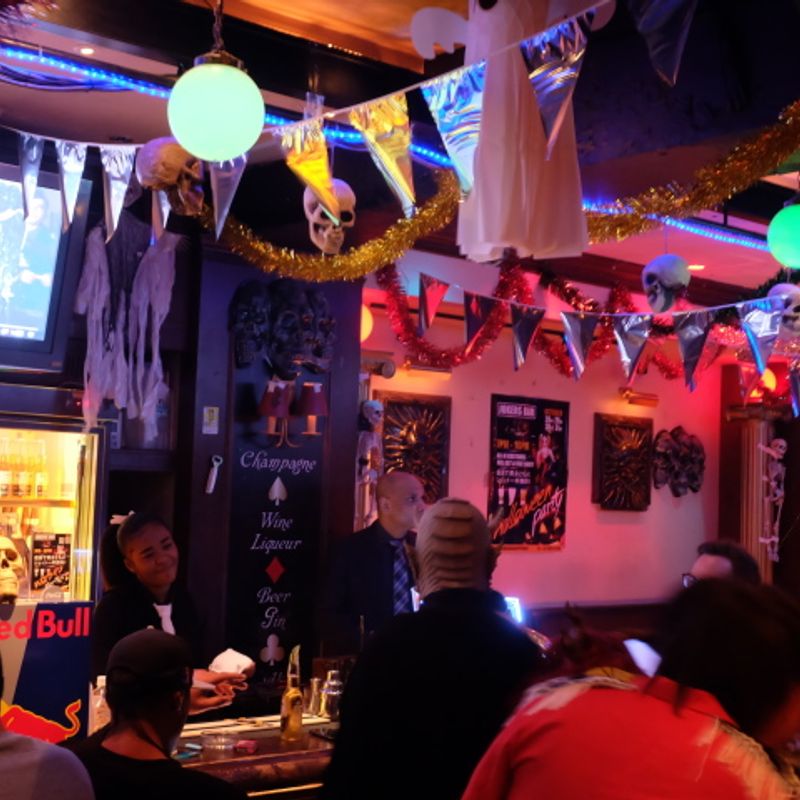 Moving forward to the night of the 29th, I made my way to Shibuya of course. Last year, I was there around 5pm and the place was literally SWARMING with Halloweenies in amazing costumes. Last night, however, I was quite disappointed because I arrived at around 6:30 and there were only a number of people dressed up. It wasn't that crowded (yet) either. It was quite impressive that there were police officers everywhere though. The scramble area started getting tight around 8pm and I was getting excited because more and more people in costume started to pour in.
Some interesting characters I found this weekend: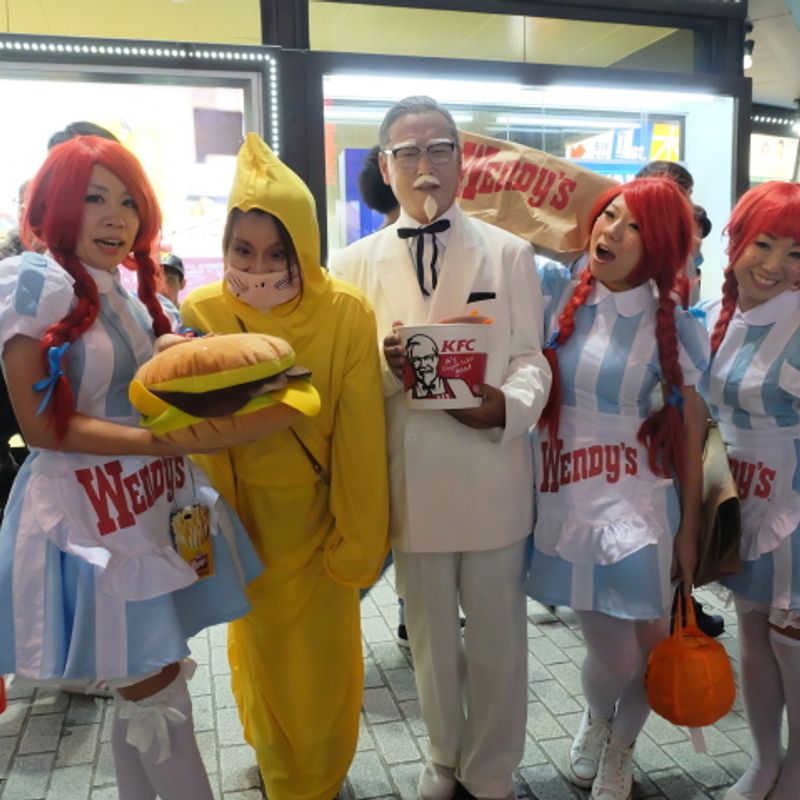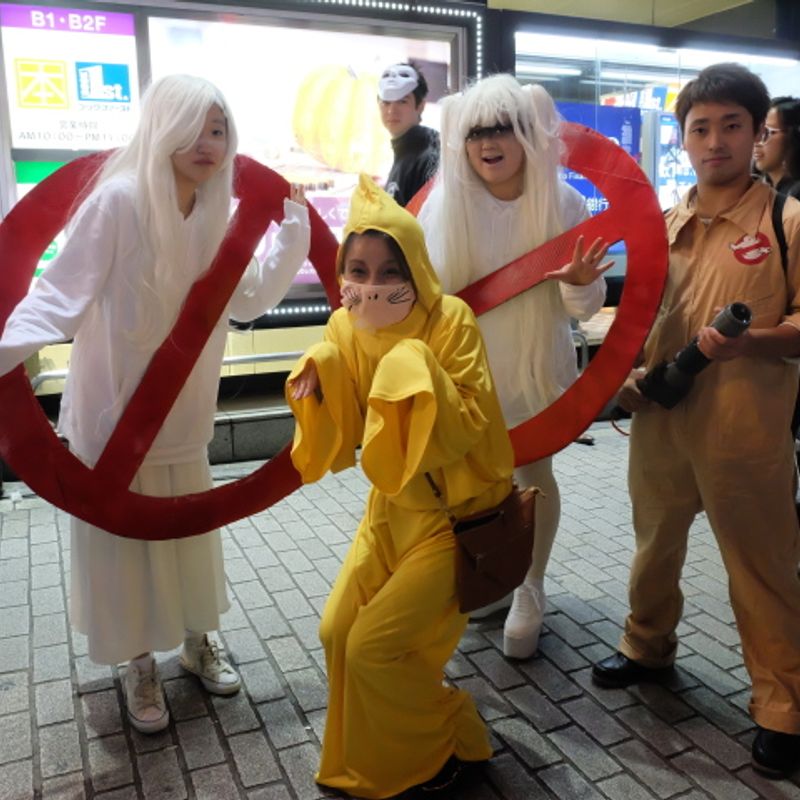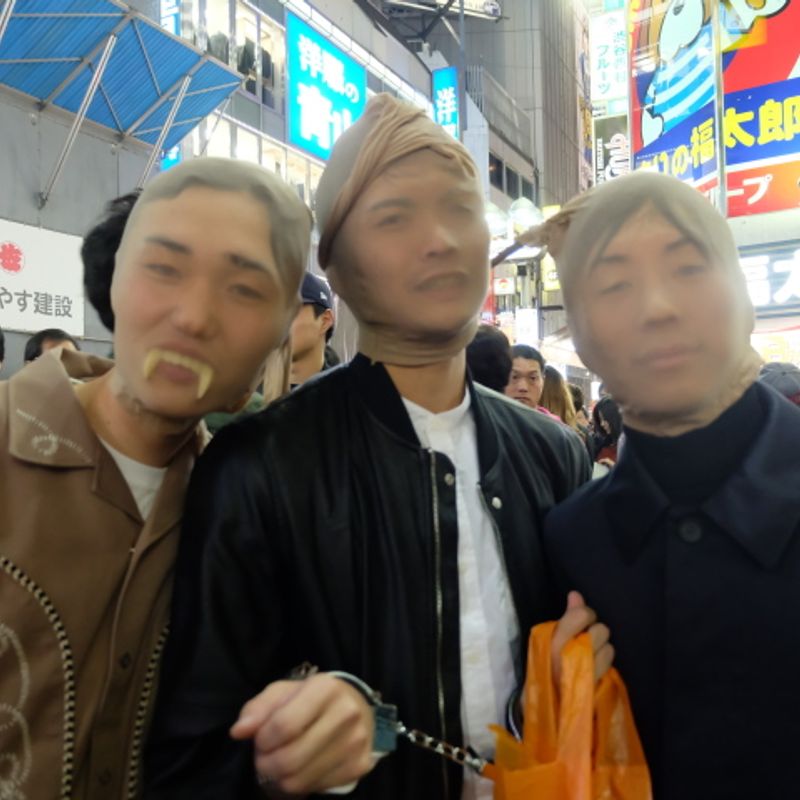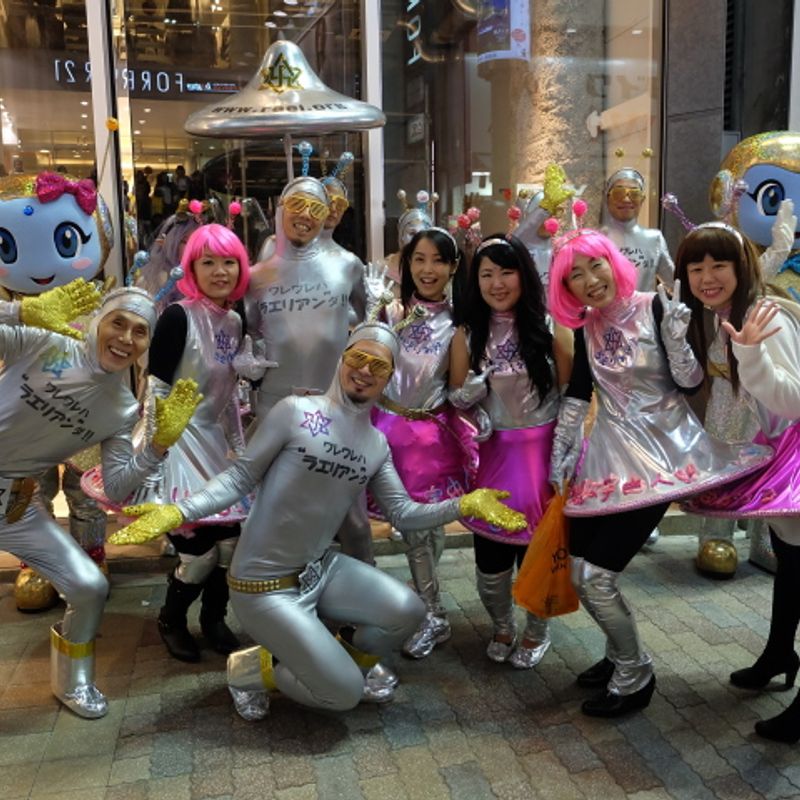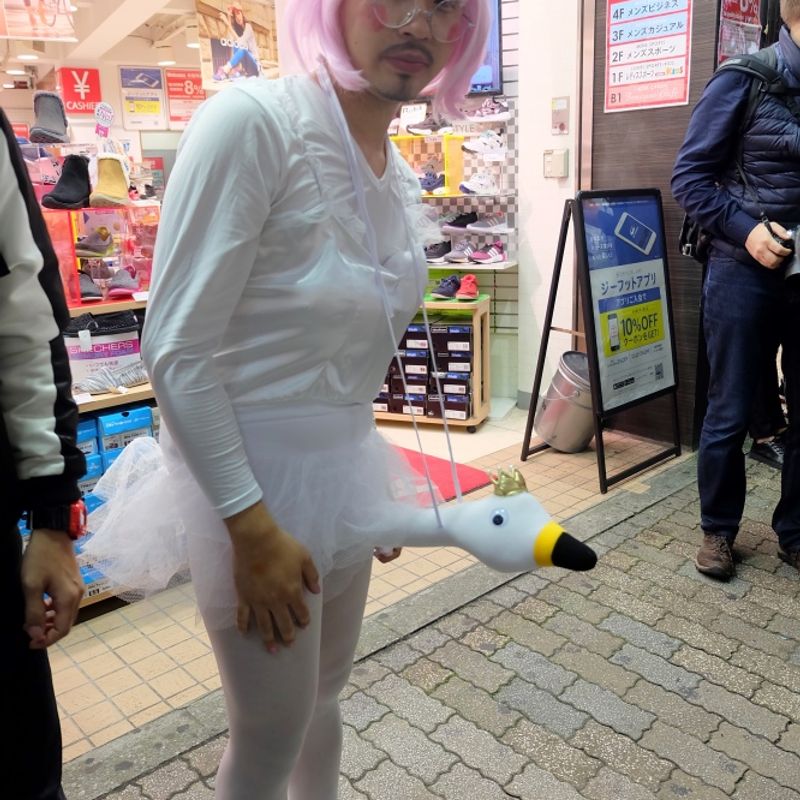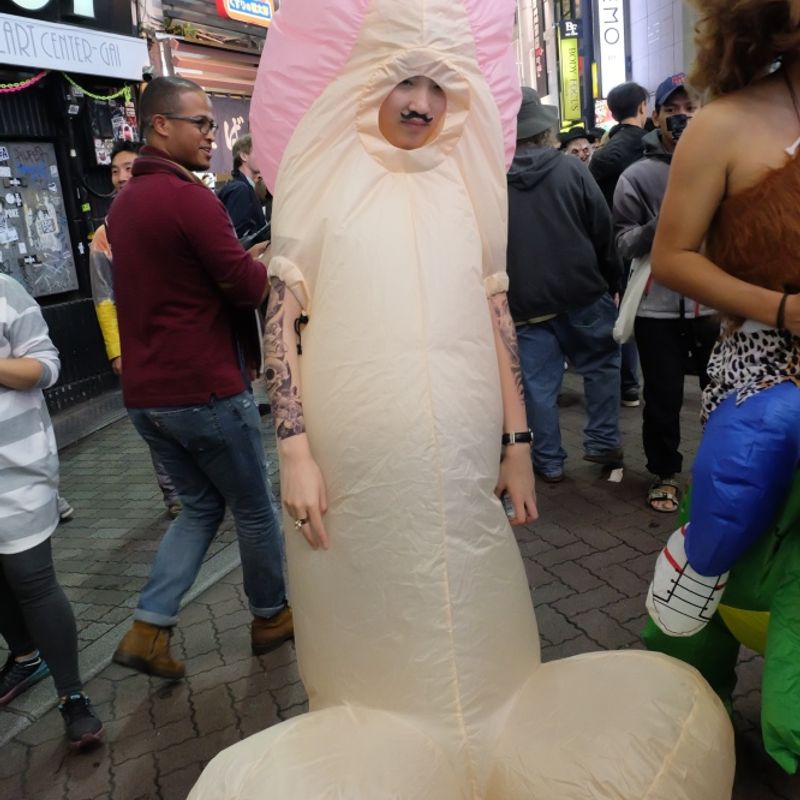 I noticed there were a lot of Harley Quinns, too! But for some reason, I did not take a photo of a single one. Also, I have a friend that found someone dressed as the Pen Pineapple guy. It would have been epic to see him myself (even if I don't like the song... Sorry).
I later discovered some of the streets around the scramble that have been blocked to accommodate Halloween, and it was nice to have so much space. But again, for some reason, I felt like last year was more intense because it seemed as if there were more curious civilians than cosplayers this year. Everyone was pretty calm, too. Last year, I remember some people standing on top of vending machines, really massive groups of the same costume (like for example, I ran into a group of 20 zombie nuns clumped together) and boisterous laughter all around. Could it be because of all the police officers patrolling the area? Or is it only because the 29th is a tad bit too early? I had just a few drinks around the area. Most of the places were crowded and the prices were quite high.
I dropped by Shibuya again earlier today to meet some friends and was surprised to see people in costume yet again. So it got me wondering, will the main event be tomorrow, the 31st? If so, that's pretty interesting as it will be a Monday, a work day!
For this Halloween season, I came up with the following insights:
1. If you want a more local feel of Halloween and just want to see all the interesting costumes, head down to Shibuya.
2. On the other hand, if you would like a more international feel, head on to Roppongi. I also recommend going with a group or saving a spot for a particular organized Halloween event so you don't have to worry about where to go as everything will be packed and you may just end up in expensive bars.
3. Locals base their costumes on trends. For example, there were tons of Sailor Moon characters last year and I was expecting to see them again this weekend but didn't. Then I realized it was the show's anniversary last year. This year, the trend is Pokemon and Suicide Squad.
4. Mario, Wally and zombies of all shapes and sizes will always be a staple.
5. As I have been told, it's either you dress up sexy or creepy in Tokyo, but in reality, it's not limited to that in Shibuya! You'll be surprised by all the creative ideas people come up with.
As early as now, I'm already thinking if I would do Shibuya again next year. Or maybe it's time to give Halloween in Japan a little twist.
Anyway, how was YOUR Halloween weekend? Will you be out and about on the 31st? Hope you could share your thoughts and experiences in the comments below!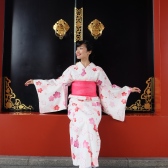 The world is my home so here I am exploring different parts of it as much as I can. Currently residing in Tokyo, Japan.
---
2 Comments
I'm wondering if there will be much in the way of 'halloween festivities' in Shibuya tonight, given that it's a Monday? Any idea what it will be like?

@SalaraymanJim I'm actually wondering the same thing. I am in Shinjuku right now and I've spotted a number of people wearing costumes. I'm guessing Halloween is still on at Shibuya tonight :) Just not sure how intense it will be!