Feb 13, 2017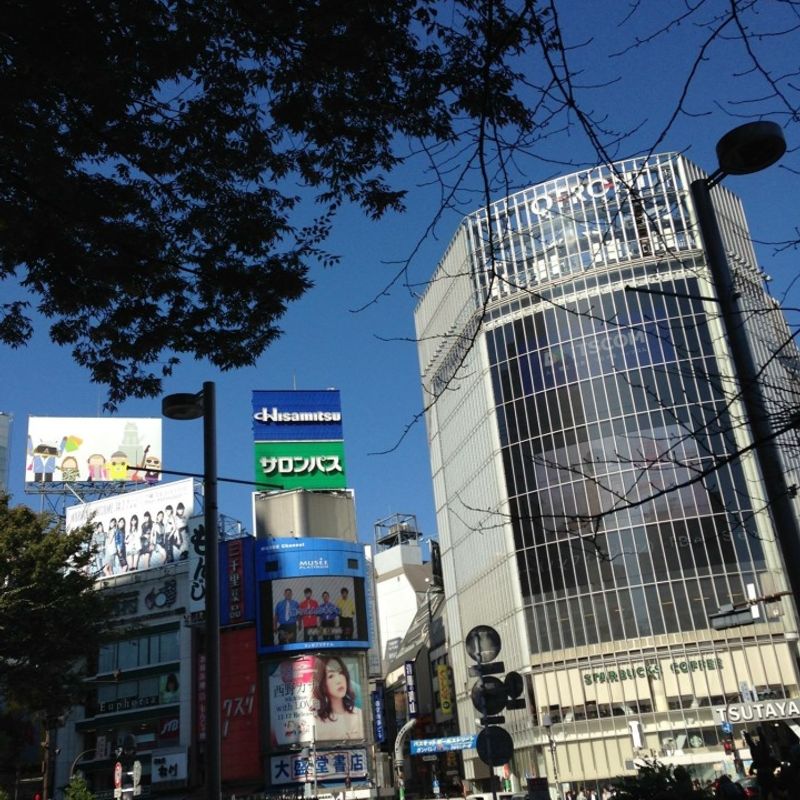 My first encounter with bringing a small kid to Shibuya wasn't a fantastic one. It was years ago when I visited with my then baby, as a tourist. Back then, I made the wrong move by choosing Shibuya to try and buy some diapers…. I mean, Shibuya is a big commercial center with lots of shops right? I am sure somewhere in the hundreds of pharmacies and supermarkets I can definitely find diapers right? I had never been that WRONG. Turned out, shopkeepers were staring at us strange, saying something to the point of "there are just no babies in Shibuya."
Fast forward a few years. This time, we have actually moved to Tokyo and now I have to live life with another baby, in a location close to Shibuya. There are countless occasions where I have to venture into Shibuya, with baby to run errands and meet people. Then I discovered, actually, there are pockets of heaven for smaller kids and mums here in Shibuya. Here I am going to share with you my findings.
Getting there
With the relocation of the Tokyoko line underground, you get a new station (or part of). That means you also get elevators that comply with the needs of 2020. The JR stations are equipped with elevators, big or small. The Keio lines stop at Mark's City which has pretty efficient elevators too. The Denentoshi and Hanzomon lines exits to a passageway leading to the 109 building, which has an elevator to the ground floor and above. Actually the greater Shibuya station will connect somehow to the Tokyu building, which has multiple elevators for the convenience of shoppers. So go ahead and bring your strollers, you won't have to worry about carrying your stroller colony up and down stairs again.
Shopping
Urgently need something for your baby or toddler? There are actually a few good places to find kid supplies.
Tokyu Department Store Honten (Near Bunkamura)
There is a sizable Children's department on the 5th(?) floor, whether you need clothes, toys, shoes, strollers, accessories, they have a comprehensive selection.
Muji
Top floor of that big Muji on Koen Dori has a kids department with clothes, shoes, toys and school supplies for smaller kids.
Gap/H&M
Both these giants have a kids department in their Shibuya outlets.

Eating/Changing
Ok, I have lumped eating and changing together because for those of us in the know, these two things go hand in hand for smaller kids.
It is actually not difficult at all to find feeding and changing rooms in Shibuya. Here are some really good ones I have used.
This fantastic baby's lounge is found in the underground shopping alley between the Hanzomon/Denentoshi line exit and the 109 building. This relatively new, spacious and comfortable lounge is a piece of paradise for tired mothers who need space to change their babies in piece, to sit down and take a breather or let the baby take a quick but quiet nap!
Hikarie
In Basement 3 of the Hikarie building, there is a really nice feeding/changing room. Not only is the place clean and spacious, it is also equipped with a microwave, hot water dispenser, baby chairs and nice pipe in music that magically soothes little kids. In the same space, there are also changing tables as well as a secluded feeding room for those who need privacy.
Tokyu Department Store Honten
On the same level as the Kids department, there is a pretty comfortable space where you can heat up your kids meals, feed them and also change them. Nothing too fancy but comfortable and welcoming.



Muji
Together in the kids department, there is a nice and spacious changing room with sofa seats on the side for feeding toddlers and curtained feeding rooms for babies.

Playing
Muji
In the same space as the kids department, they have this awesome wooden playroom with toys that can satisfy the curiosity of kids 5 years old and below. If I am not wrong, they also hold classes that you can sign your kids up for a little bit of learning and fun.


Rock climbing labs for kids 3 years old and above on meiji dori towards Jinggu mae is a fantastic place for those kids with so much energy they need to scale walls. There are also certified instructors there to make sure your kids are not endangering themselves.
Yoyogi Park
If you don't mind venturing a little outside the main streets, there is a huge park where your kids can run, play and shout to their hearts content.
So my fellow mothers, fear Shibuya not! Go ahead and bring your little kids there, they will enjoy the place as much as you do! Maybe just try to avoid buying diapers, just in case! ><
---