May 9, 2019
Gallery - Spring Flowers of Japan
---
When planning what to do during Golden Week, sometimes it's easiest to just pay someone to plan and make the travel arrangements for you. Which is why I decided to book a tour of Hitachi Seaside Park & Ashikaga Flower Park with TripAdvisor's Viator site.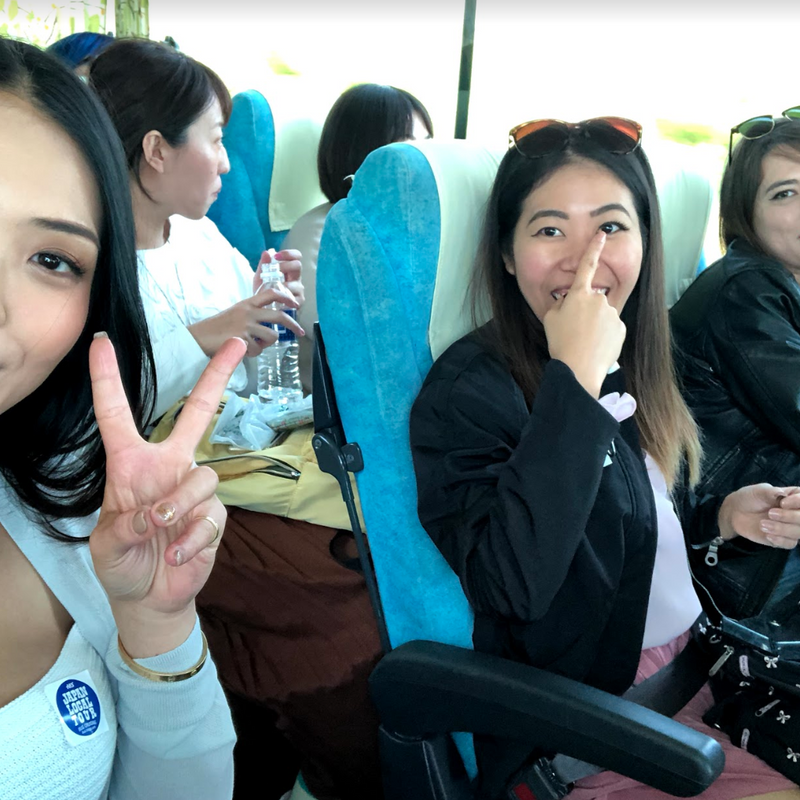 Spring is a great time to see all the nature that Japan has to offer. This tour covered two famous flower-viewing sites in the Kanto area. Hitachi Seaside Park is located in Ibaraki, and is famous for a sprawling hill and field covered with nemophila flowers, more commonly known as baby blue eyes. Located in Tochigi, Ashikaga Flower Park's main draw in the spring is the hanging wisteria tree blossoms. That's not to say that both of these places only featured those flowers, but those are definitely the stars of the show.
I wanted to use a travel site because I knew it would be difficult to travel from Tokyo to Ibaraki and Tochigi in one day, especially without a car. The price of this tour included round trip bus service to all of the attractions from Shinjuku. There were a lot of tours departing from the meeting place, but it was organized enough to find which bus we were looking for. If in doubt, ask anyone with a clipboard!
The first stop was Ibaraki. There was a bit of traffic (which makes sense, since we were traveling during Golden Week) but the bus left at 7 AM so we probably avoided the worst of it, and still arrived with time to walk around. The park tickets were covered, so we could just walk in. We didn't need to follow a group tour, and were able to meander around at our own pace and see the flowers that we wanted to.
The only important thing was to get back to the bus at the scheduled meeting time. Unfortunately, because it was so crowded in the park, we had a hard time making it to every location that we wanted to see and take pictures of... And we ended up making the bus wait for us. Thankfully it didn't depart, though! And it was totally worth seeing the beautiful hill of blue flowers.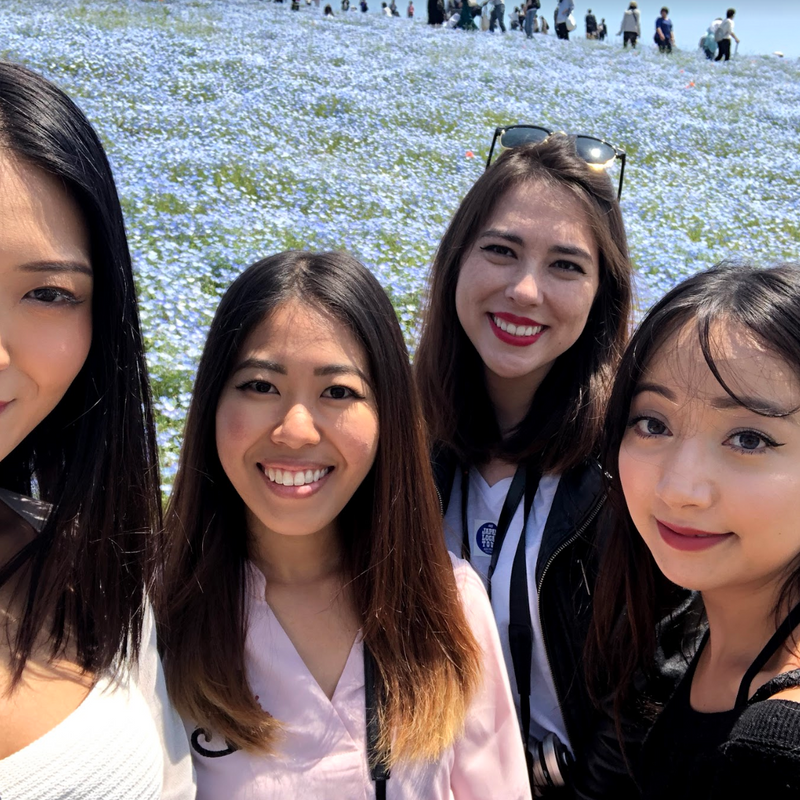 Once everyone was boarded, the next stop was Tochigi. But, I didn't know that the tour also included lunch, so we stopped to eat at the popular yakiniku buffet, Stamina Taro. Everything was reserved in advance and there were lots of food options. We even got to choose where we sat. The only difficult thing was trying to get food while everyone on the bus was also pushing to get food.
After everyone had eaten and used the bathrooms, then we were on our way to the park. Again, the park ticket price was included in the tour. But, we were late to arrive (partially due to the bus waiting for us at Hitachi, partially due to traffic, and partially because people took longer than expected waiting for the one bathroom stall at the restaurant) so we didn't have as much time to explore this park. This was a bit of a disappointment since this park had more to see.
That's not to say that the experience wasn't amazing, though. We got to pose with the wisteria flowers in many different locations and see other kinds of blossoms, too. And, we even found the exclusive flower ice cream bars that the Coldstone sold there.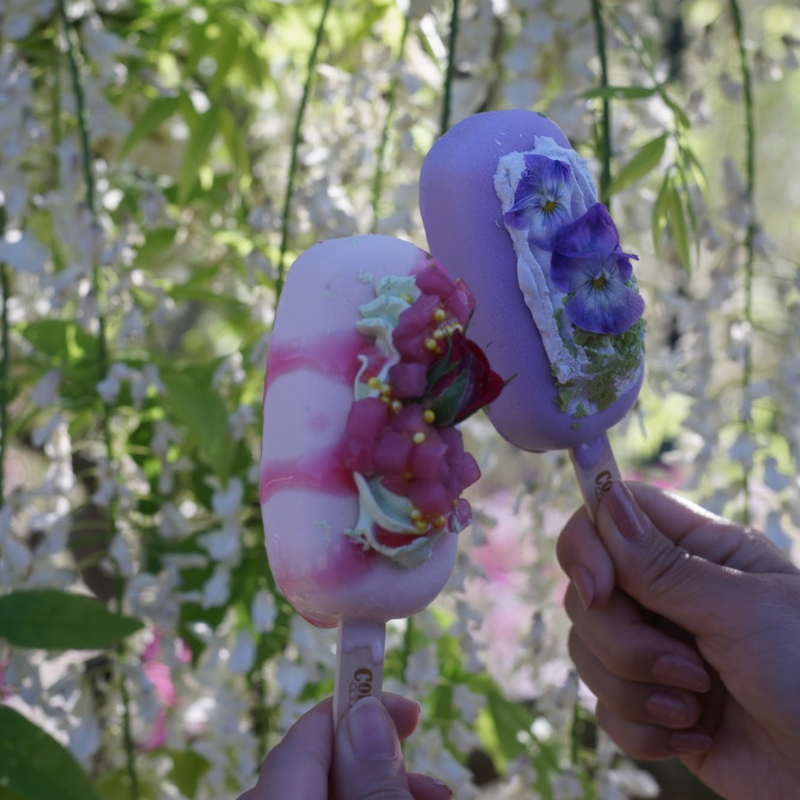 Finally, we were headed back to Shinjuku. We hit traffic again heading back into the city and were over half an hour late. By the time we got back, it was already night. It really was a full day tour. But, even if the tour was late and the tour operator and driver had to work overtime, they were still in a really good mood and didn't make me feel stressed out at all.
I would definitely recommend going on this type of tour if you're looking for an easy way to see a lot of the different attractions in Japan. I know it's mostly geared towards tourists, but who's to say that you can't play tourist for a day and join in? My only wish is that we had more time at each location, but I understand that there are circumstances out of the company's control sometimes. They made the best of it though, and everyone had a great time!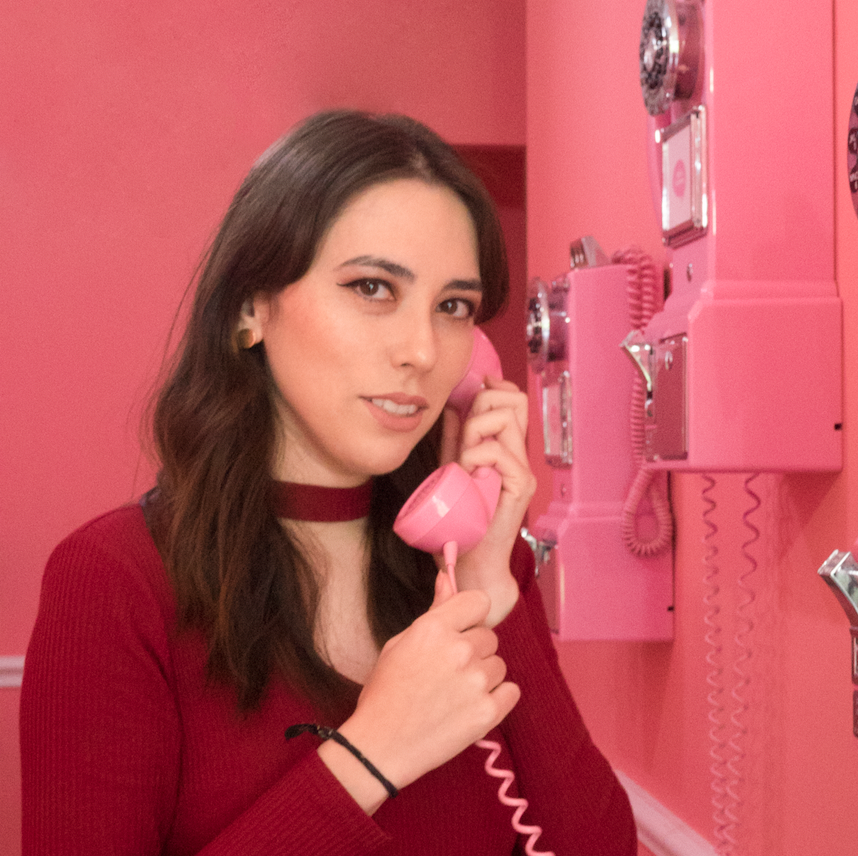 I like petting cats and eating snacks.
Check me out on IG for more Japan-ness: www.instagram.com/mochuta/
---