May 17, 2018
One of my favorite things about Japan is the fact that old technology will never truly die here. While most of the world abandoned their film cameras for digital makes, Japan has stayed firm. The film market is still strong in Japan, and that makes it a film-shooters dream.
I only picked up shooting film about a year ago. Before that, I had shot almost exclusively on digital cameras. I moved to film after visiting Shinjuku too many times and getting curious about the camera shops there. After getting my first film camera, I rarely use my digital anymore.
...Which means that I have a lot of film. And a lot of undeveloped film. What's nice about Japan (unlike many other places around the world) is that you can take your film to any big box store for development. Yodobashi, BIC Camera, LABI, etc. all offer developing services. The prices are about the same, as are the waiting times.
Because those big stores don't do any of the developing in-house anymore (they send off batches to the lab to get processed) there is a bit of a wait time. There are also a few one-hour developing places around, but they can be pricey and aren't always conveniently located.
As I continued giving bags of rolls of film to Yodobashi Camera for them to mail off, I realized something: If the stores just mail them out, why can't I?Why pay extra when I could cut out the middleman and do it myself? And that's when I discovered PriNet. (There are other online developing services available too, but this is the only one that I have experience with.)
Unfortunately, everything is in Japanese. Use your in-browser translator if necessary, or look for these key words: ネガフィルム現像のみ (this is for development only. If you want prints, look for プリント.) Look at those prices! One roll is only 330 yen to develop (or 290 yen if you send in enough to become a member)! I was paying almost triple that!
You need to input in how many rolls you want developed, then add it to your cart. You'll be taken to your cart and the total owed will be displayed. When you're satisfied, press the green button to continue.
You'll be prompted with a login page. You will need to make an account. Put all your information in accurately, as this will be the address they use to send everything back to you! Plus, this is where your points are all stored.
After logging in, you'll be asked to pay. Everything is done through bank transfers, so even if you don't have a credit card, it's no problem! You can choose which of their accounts you want to use, and they'll give you all of the information necessary to make the transfer. Make sure that your account information matches the name of the account, or they won't know who's paying for what.
Then, you'll get a confirmation email with instructions on how to send the film to them. This is extremely easy, so don't be intimidated! You just put your rolls in a box or Yuu-pack purchased from the post office. Label the box with Prinet's lab (I wrote it in terrible Japanese and I recommend you print a label and affix it if you have bad handwriting like me...) You are responsible for paying the outgoing shipping, but the return shipping is already included.
Then, all you need to do is wait! They will email you again when your package was received and they'll tell you an approximate return date. During "busy seasons," they say it can take as long as two weeks, but I've never experienced that. Once they send it out, you'll get a tracking number.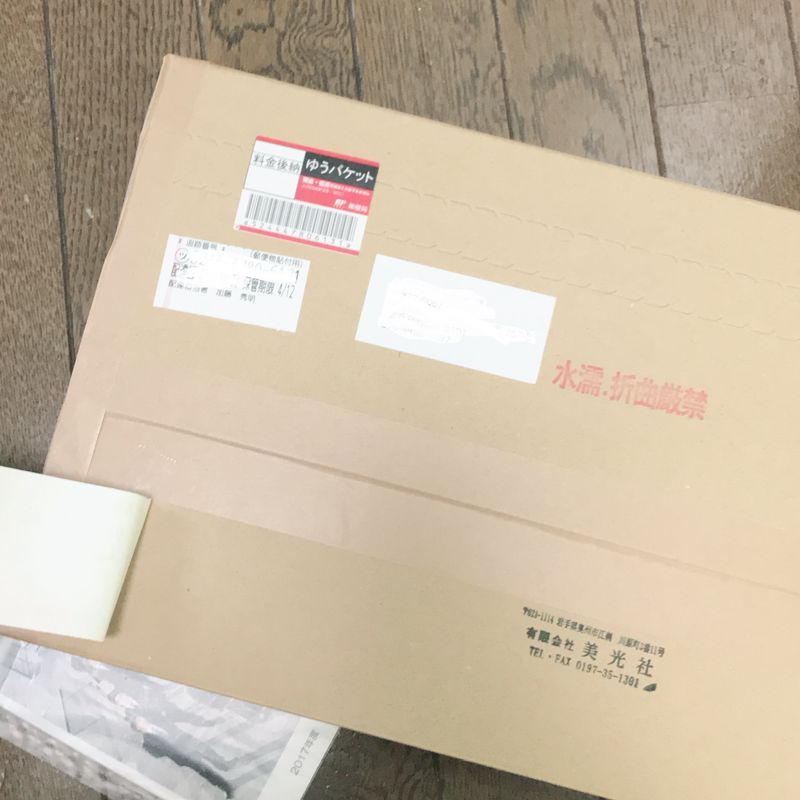 They package the negatives beautifully, so there's no need to worry about them being damaged during delivery. They make sure the envelope is not able to be bent or destroyed.
And, besides from being cheap, they include indexes of your photos for free! If you've ever developed in Japan, almost nowhereincludes indexes for free. Usually you have to pay extra for them!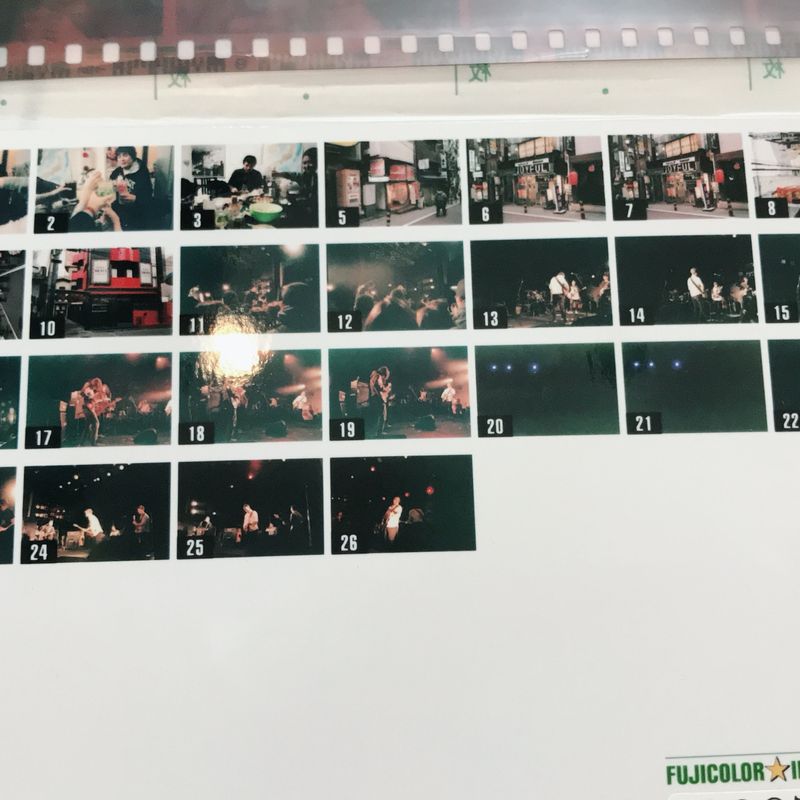 I highly recommend using PriNet to develop your photos if you shoot film. Not only is it cheap and easy, they take really good care of your film. I've gotten back negatives with scratches because the photo technicians at larger stores either don't know what they're doing or don't care enough, but because PriNet focuses on film, they know what they're doing!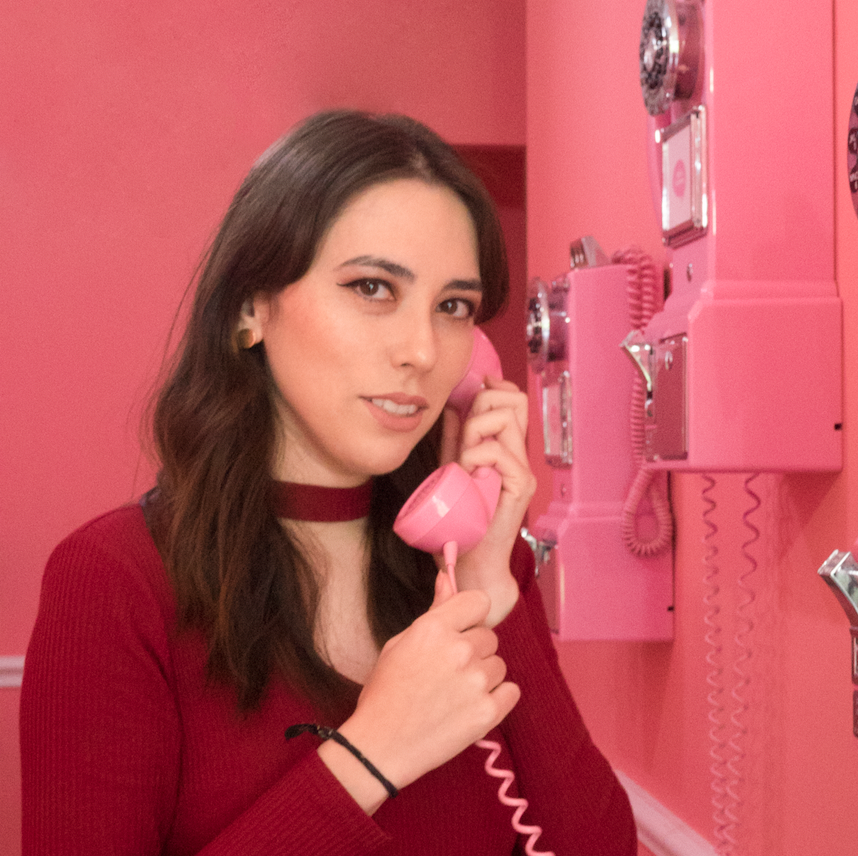 I like petting cats and eating snacks.
Check me out on IG for more Japan-ness: www.instagram.com/mochuta/
---
9 Comments
I started shooting film again last year (again slowly and carefully going through a roll of film) and wasn't sure how I'd process them. This is really helpful to know about so thank you!

@helloalissa Awesome! Let me know if you have any other questions because I've learned a lot through trial-and-error shooting film in Japan :)

I wish they scanned your negatives to upload... I don't have a CD drive on my laptop or necessarily want prints of everything. But I guess I could order prints and scan the photos.

@helloalissa I have a friend who does that actually. You get some really dramatic colors from the double scanning and it looks really cool!

I went to Japan last November and brought along 4 out of the 20 rolls of film I had to test develop and print...I completely fell in love! It's such a shame I didn't bring the other 16 rolls and now currently finding a way to get my film developed in Japan but it's difficult when you don't know anyone that lives there /: Does Prinet do out of country--can I send them film from the United States? It's so difficult to find any place that develop film in the U.S. anymore and if I did, the price is crazy expensive :(

@emmydng Unfortunately, I don't think PriNet develops outside of Japan... However, I will do you one better and tell you about this place: https://www.prophotoconnection.com/film-processing-scanning that does mail in services too! Scroll all the way to the bottom and check out those prices! $3.50 for a standard roll! That's almost as cheap as Japan is, honestly!

Hi there, I was in Japan last year for a 1 week trip and shot 10 rolls of slides - I was just wondering whether you could consider assisting mail-in service? I understand that the shops doesn't mail out of the country, but I think if it's via a proxy - I think they would still do it right?

@James4007 Hello! That would require you to mail them to me and I do the same, right? I'd imagine it would take about 2 months for you to receive your final negatives, especially using the cheapest shipping methods... :/

Hi, I would to ask about the quality of prints and scans prinet1 makes? Are they good, good enough or meh? I currently live in Japan and Im a beginner with film. My local photo shop charged me 1200 yen for development and scan, kinda expensive, and i was outsourced too. Took 2 weeeks to finish. Thanks