Jun 8, 2018
Across many cities in the USA (and, increasingly, around the world), Duck Tours have been a fun and family-friendly way to experience a tour of the city. If you've never been on one before, the draw is that they'll drive you around some of the streets and share its history with you, then you'll go into a body of water and drive around as a boat for a little bit.
The way they can do this is by refitting an old WW2 amphibious vehicle into a more friendly Duck Tour vehicle. Since the cars are already able to go on both land and sea, it's not a problem to conduct a tour like this. However, I thought it was only limited to countries that used amphibious vehicles in WW2. So, I was surprised when I heard Japan offered them as well. They're not called "Duck Tours" however, and brand themselves as "Sky Duck" instead.
Unfortunately, it is not English friendly. You can see their website for rates and schedules. I ended up going to the ticketing window near Minato Mirai Station in Yokohama. It was easy to buy the tickets, and it wasn't very crowded. If you head towards the bay, you can see the ticket booth. It's hard to miss!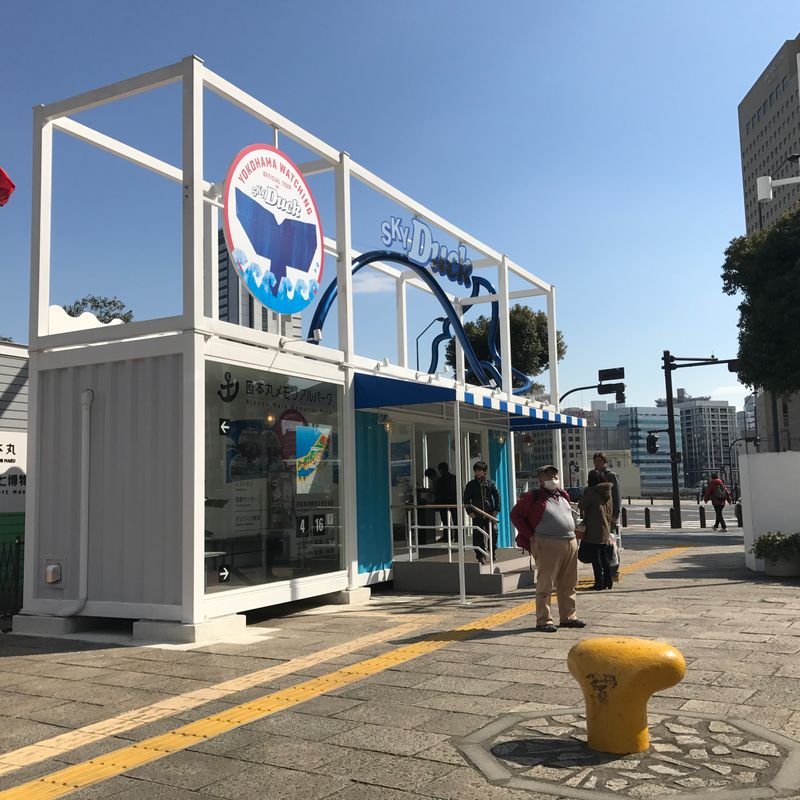 Buying your ticket, you also get a little bit of (free) swag. Like the original Duck Tours, they also give you a duck bill whistle. However, we weren't required to blow them like we were on so many other tours.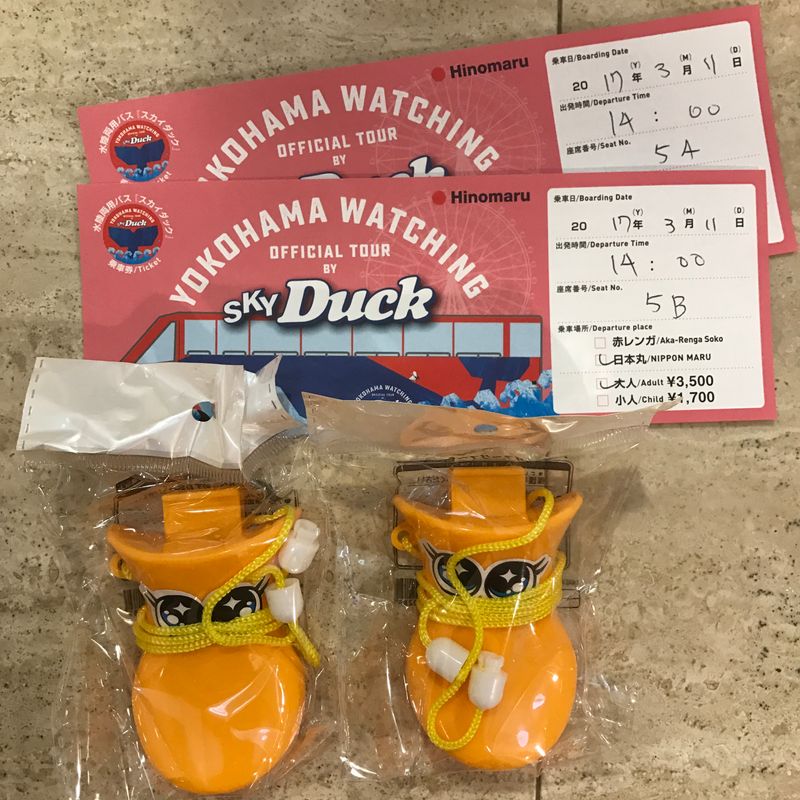 The pickup spot is right where you buy the tickets. There was a bit of a misunderstanding originally, and I thought the pickup spot was further down the dock. After making a giant loop, I asked again and she told me that it was right there! Don't make the same mistake as me!
The vehicle will pull up a little before the tour starts, so everyone can board in an orderly fashion. I was surprised to see how many people were participating in the tour. It was more popular than the empty ticket booth let on.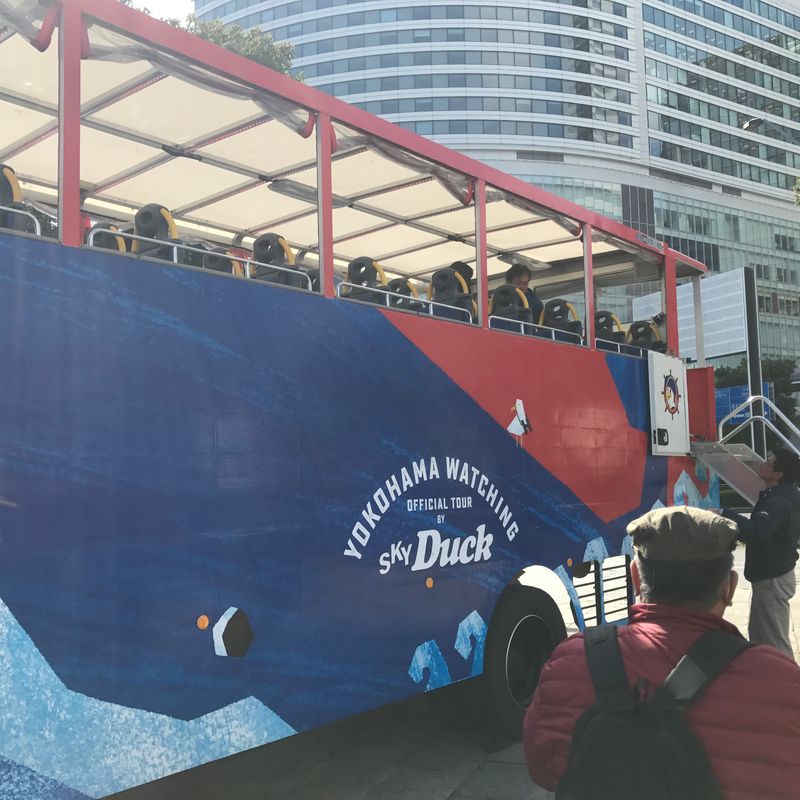 Again, this tour wasn't English-friendly. It was conducted entirely in Japanese. However, you shouldn't let that stop you. The view itself and the ride were great fun. If you do understand Japanese, you can also participate in a little kanji quiz game they play while aboard.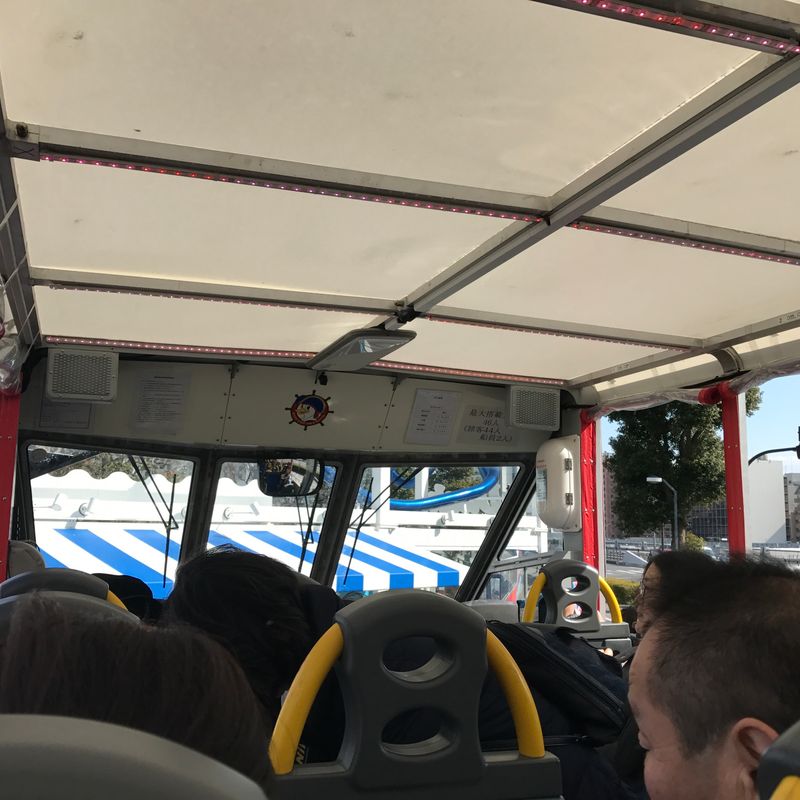 Overall, this was a great experience. It was a bit shorter than a regular Duck Tour, but I can't complain. I got to go around Minato Mirai and see the famous spots, then enter the bay and see them from a completely new angle. (Be warned that there's a bit of a splash, but they offer ponchos to shield you from the water.)
I definitely recommend going on this tour if you're familiar with the original ones. And even if you're not, perhaps take a chance and try something new! The worst that can happen is that you get a little wet!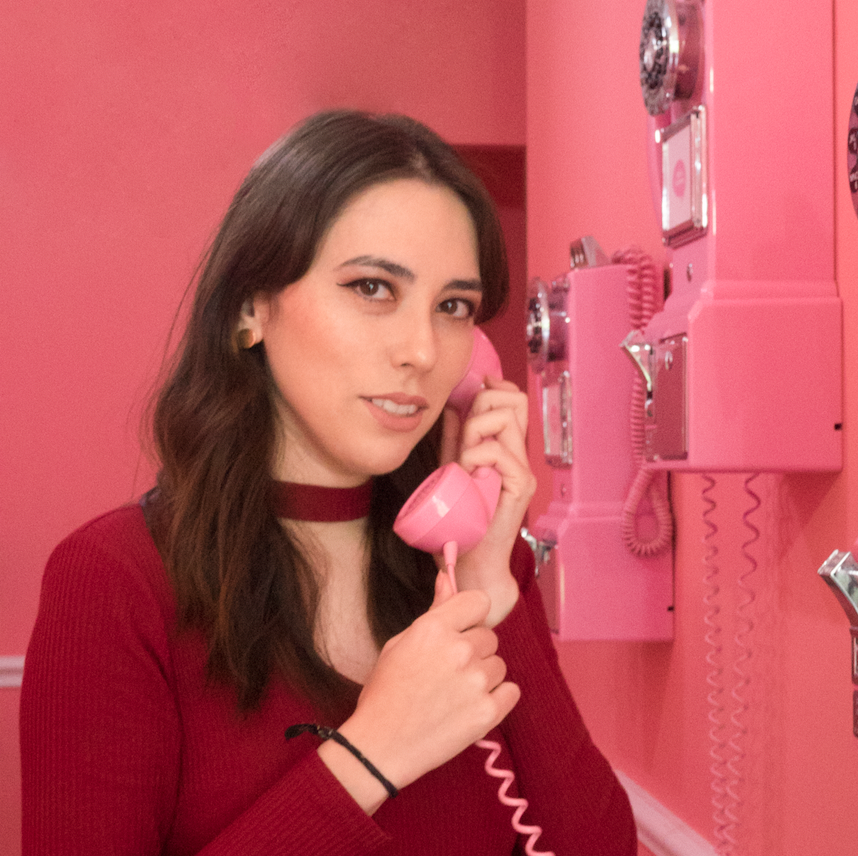 I like petting cats and eating snacks.
Check me out on IG for more Japan-ness: www.instagram.com/mochuta/
---