Feb 15, 2019
My love of Jagarico is well known among my friends. Going out, I'll always buy a Jagarico from the convenience store if I'm feeling hungry, and I'm always messaging (or getting messages) about the newest flavors from my friends.
So, rather than a fancy box of Godiva chocolates for Valentine's Day, my significant other bought me a special Valentine's Day Jagarico since he knows what a fan I am. Supposedly, he found it at a 7-11 convenience store for a slightly higher price than a normal package (though he wouldn't say how much).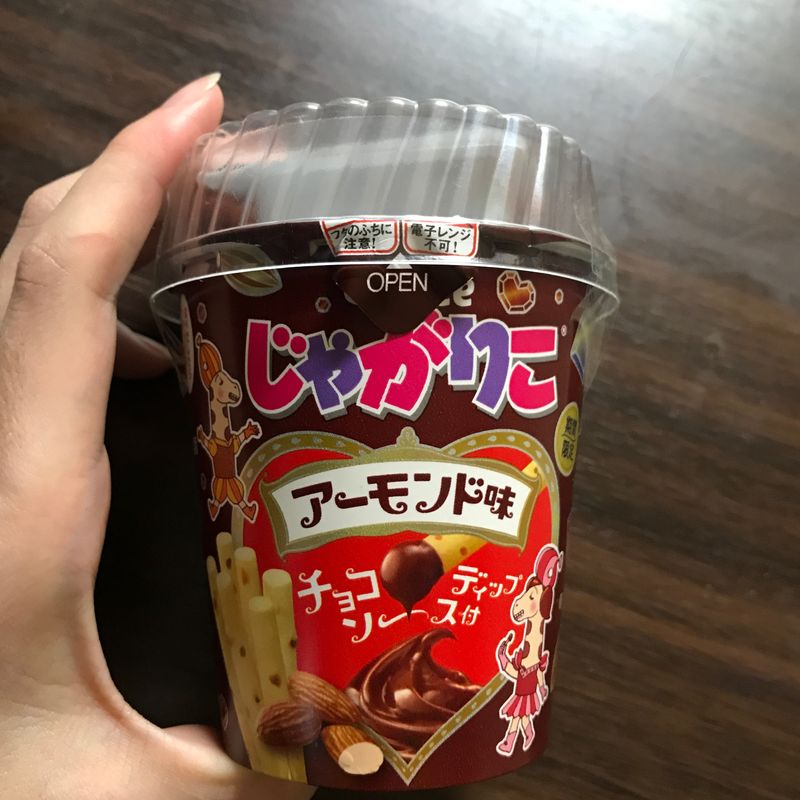 The higher markup wasn't only because it was for Valentine's Day, however. Look closer; it was also because it came with something extra on top...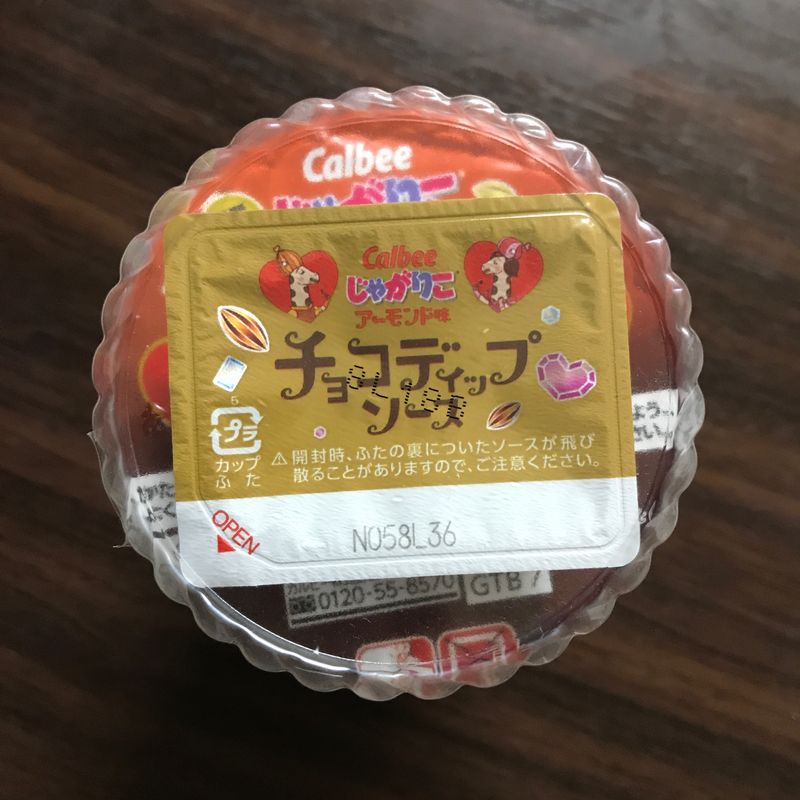 That's right! It's not just a normal Jagarico. There's a plastic dome on top that contains a package of chocolate dipping sauce!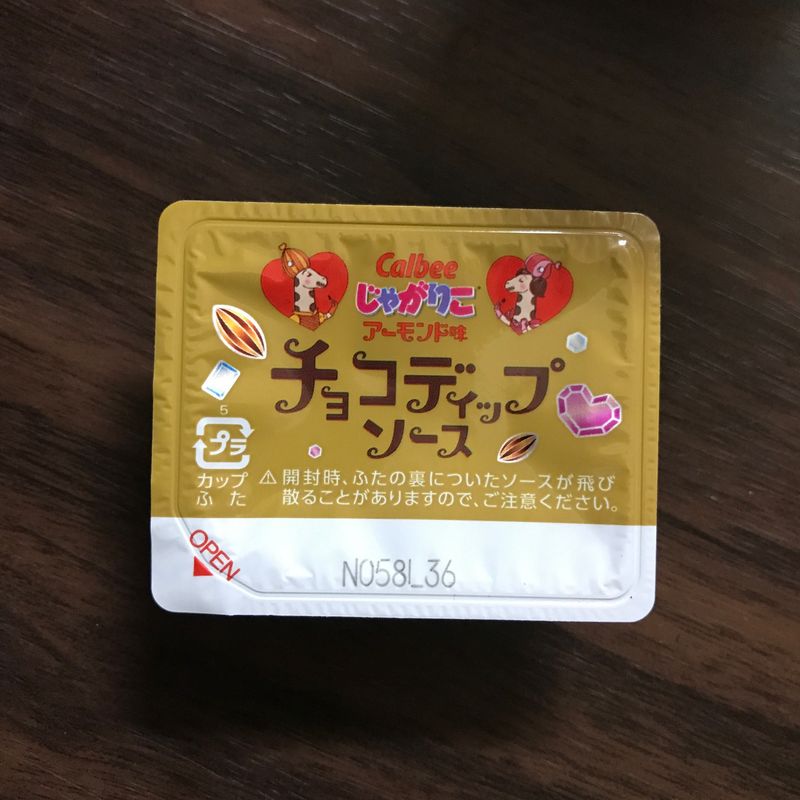 The chocolate dipping sauce looks adorable! It's a custom cup that matches the theme of the packaging. You can see the Shakespearean giraffes (maybe a Romeo and Juliet) sharing a dipped Jagarico chocolate stick.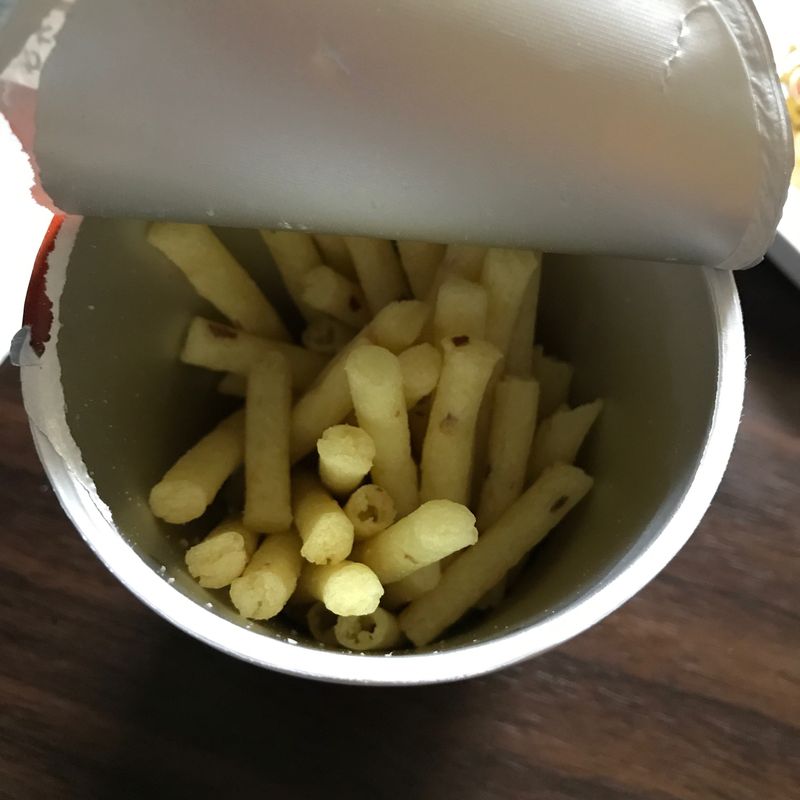 Without the chocolate sauce on the top, it looks like a standard cup of Jagarico. The flavor they paired with chocolate was almond, which I think was a pretty good choice. I'm a huge fan of chocolate covered almonds, so it worked out well.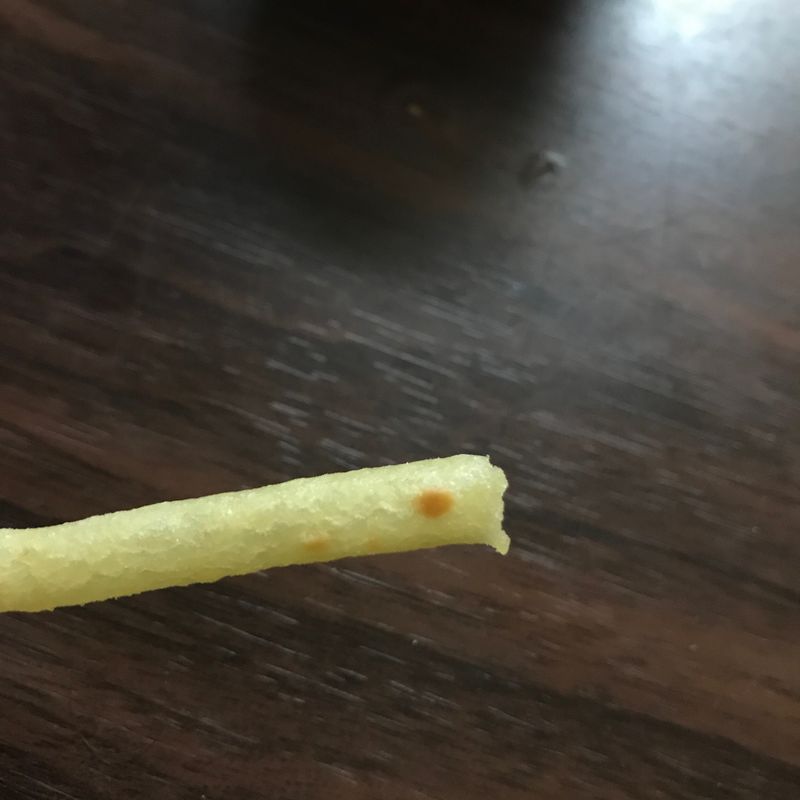 I wanted to try a stick on its own. I already know what chocolate tastes like, but I've never had an almond flavored potato stick before so I was curious. They tasted strongly of almond--perhaps too strong compared to the flavor of an actual almond.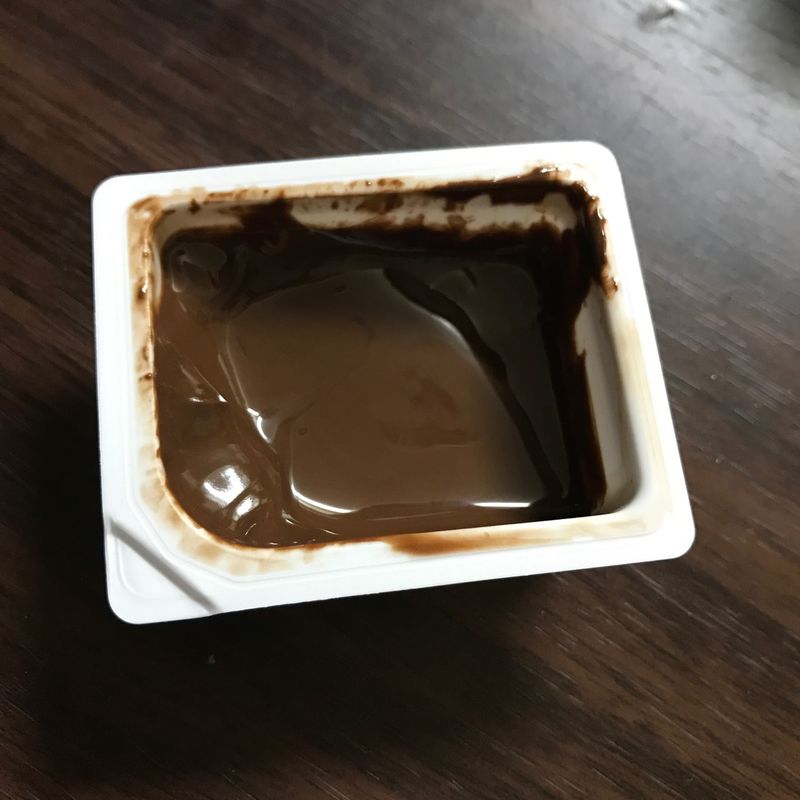 The chocolate sauce was pretty standard. I was kind of expecting a chocolate frosting-like consistency, but it was thinner than that. I guess it needed to be in order to properly dip.
The two flavors together were really nice and they complimented each other perfectly. Chocolate covered almonds remind me of Valentine's Day and romance, so it was the perfect fit for a holiday-themed treat!
To be honest, I wasn't expecting to get anything for Valentine's Day, mainly because this is Japan and females are the ones who are supposed to be doing the giving on this day. However, since my boyfriend is American, I guess he didn't feel the need to follow the Japanese norms and got me something that I could enjoy on this day too.
This was a great gift because I felt like it was personalized to my tastes. It's something so small yet so thoughtful to me, and that's why it's a perfect Valentine's Day gift.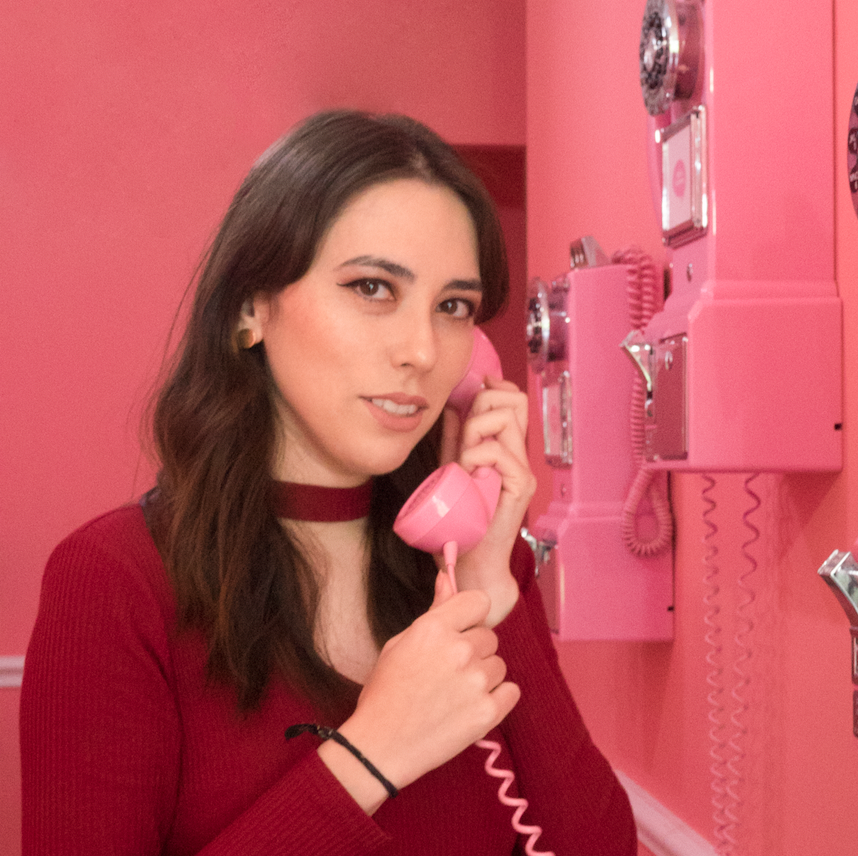 I like petting cats and eating snacks.
Check me out on IG for more Japan-ness: www.instagram.com/mochuta/
---