Mar 19, 2019
Gallery
---
I enjoy a good cup of coffee every now and again, but that isn't the only reason I visit certain cafes. Sometimes it's for the ambiance, sometimes it's out of convenience, and sometimes it's for the gimmick. In this case, I was drawn in by the gimmick: hand-painted latte art of any picture of your choosing.
Calling it a gimmick really is selling it short though. It honestly is impressive and each cup truly is a mini, drinkable work of art. You can try it for yourself at Reissue, located in Harajuku.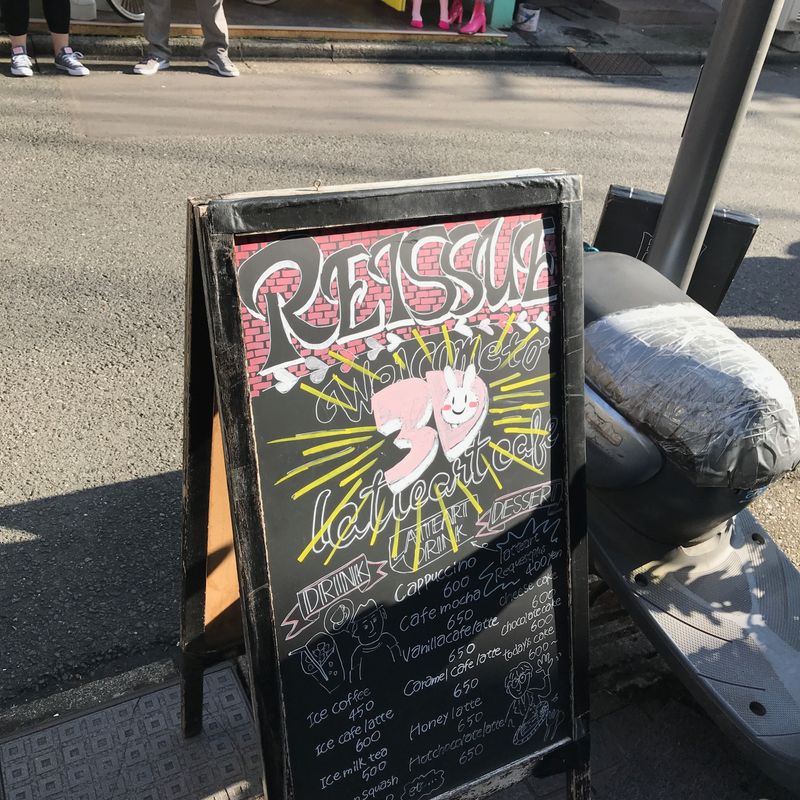 Look for their signboard outside, because otherwise, it's a bit difficult to find, even using Google Maps. It's located on the second floor of the building, so you need to go up a narrow staircase to get there. The interior is tiny so you may have to wait or double up with strangers.
The way it works is that you show them any picture you like (printed, pulled up on your phone, etc) and they'll take a picture of it to show to the artist. Then, he'll hand paint your design on the drink of your choosing.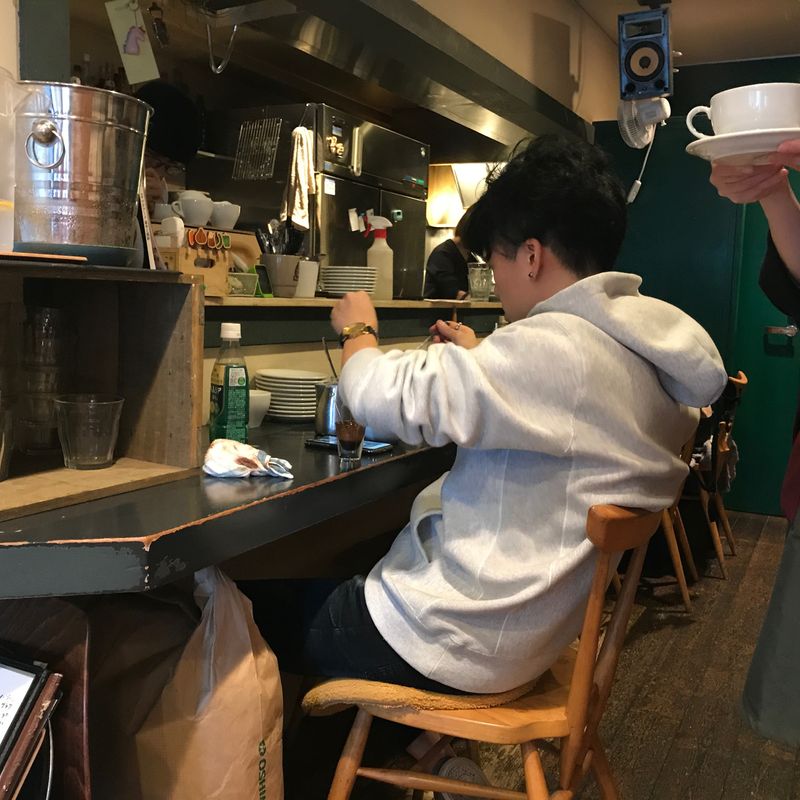 It's not a very elegant setup, as you can see. He just sits at a table with a brush dipped in chocolate, looking at the reference photo on a phone screen. Because each cup is hand drawn, it can take up to 15 minutes (or more) to get your order.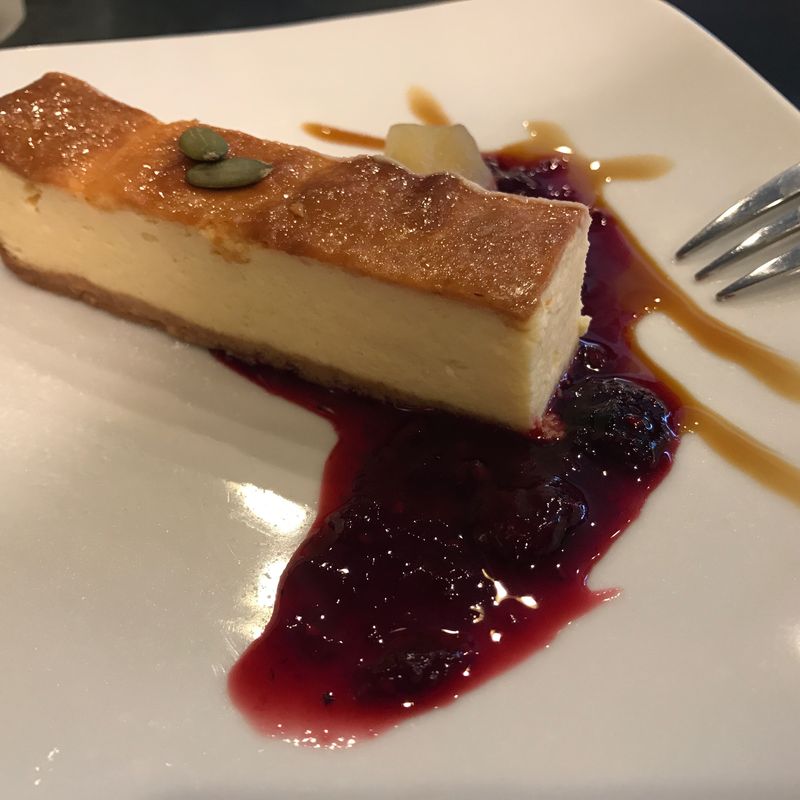 I ended up getting a cheesecake while I was waiting because I was a bit hungry. It was actually really yummy. I expected it to be subpar since the shop's main draw was the latte art. But, their food was delicious as well.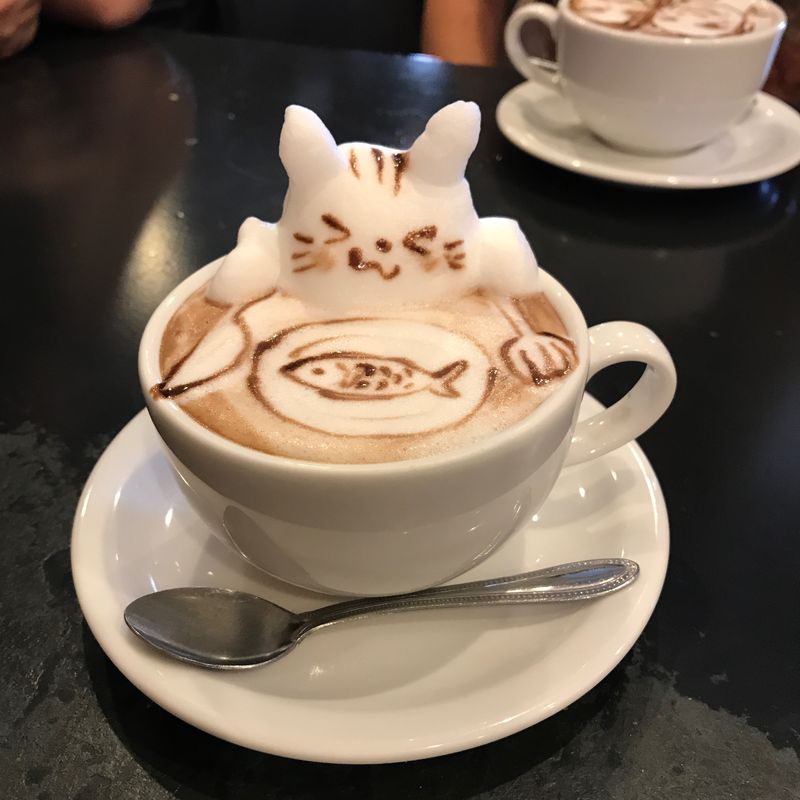 Our tablemates were from the UK but living in Hong Kong. I struck up a conversation with them while we were both waiting for our cups. Since they ordered first, they got it faster. They went with the 3D foam design which was adorable. Look at how happy that cat looks with his little meal!
I felt a bit silly when my cup came out. My friend had gotten a picture of her grandfather on her cup to memorialize him. I opted for my celebrity crush, Kylo Ren.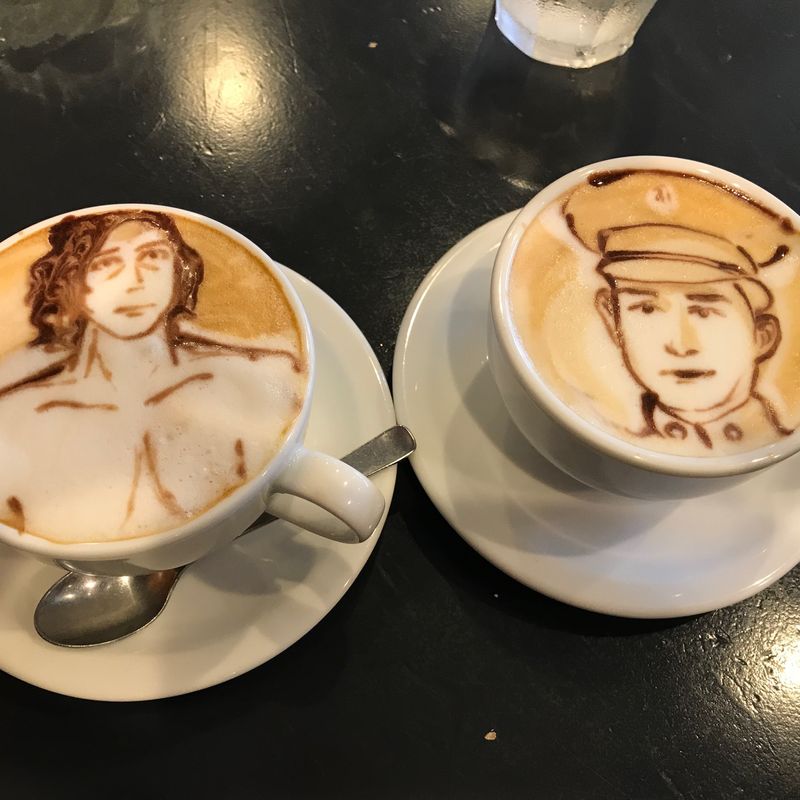 If you're not familiar with the "Ben Swolo" meme, this is the reference picture I used: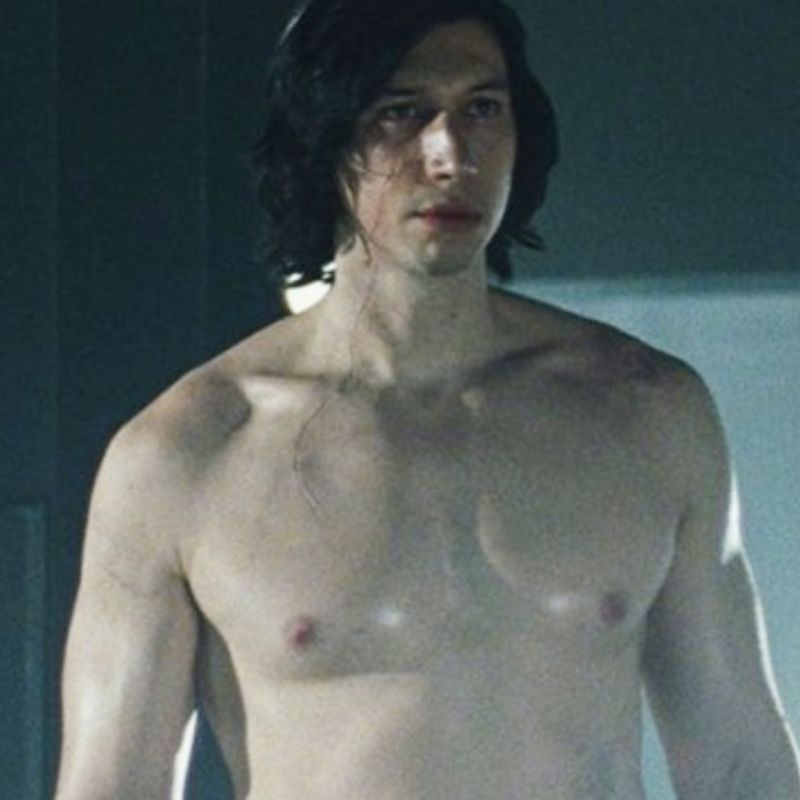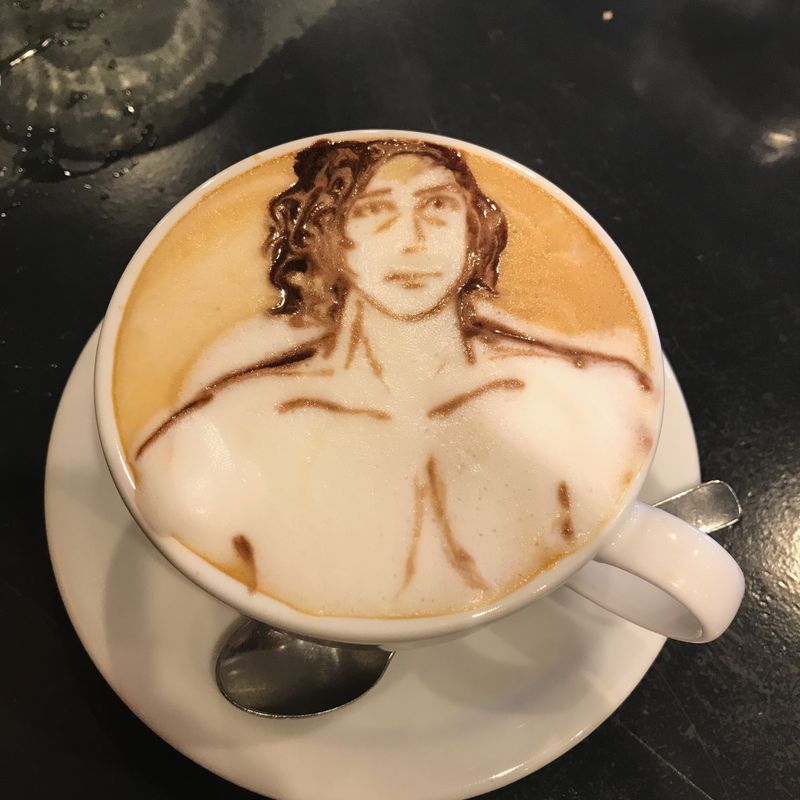 The artist really captured the vulnerability in his expression and his broad chest. The best of both worlds! I was smitten!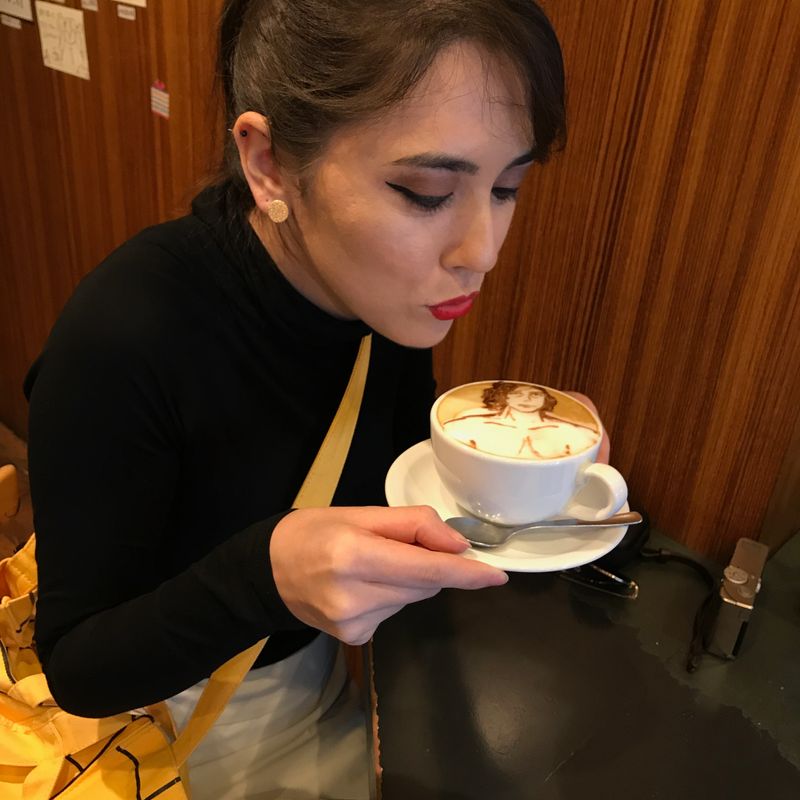 Check it out if you're in the area. It's a cool place to take a friend or visiting family!
Address: 3 Chome-25-7 Jingumae, Shibuya City, Tokyo 150-0001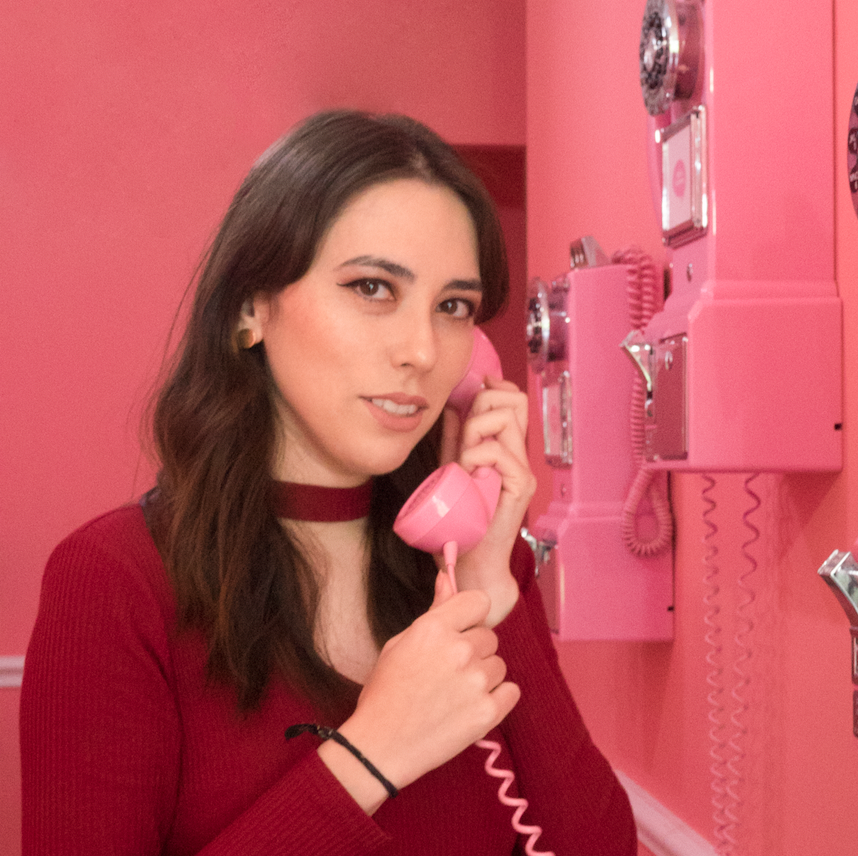 I like petting cats and eating snacks.
Check me out on IG for more Japan-ness: www.instagram.com/mochuta/
---