Feb 25, 2019
Pink Pink Monster is a popular brand of purikura machines. I've seen it around in the game centers before, and have actually used it once prior. I remember that I wasn't very pleased with my results the first time, but I wanted to give it another go after seeing their newest collaboration...
...Sailor Moon. The current Sailor Moon renaissance has spawned a bunch of different collaborations, from gatchapon machines to STI posters, and now purikura machines! There was a poster at the mall advertising this, so my friends and I decided to give it a go.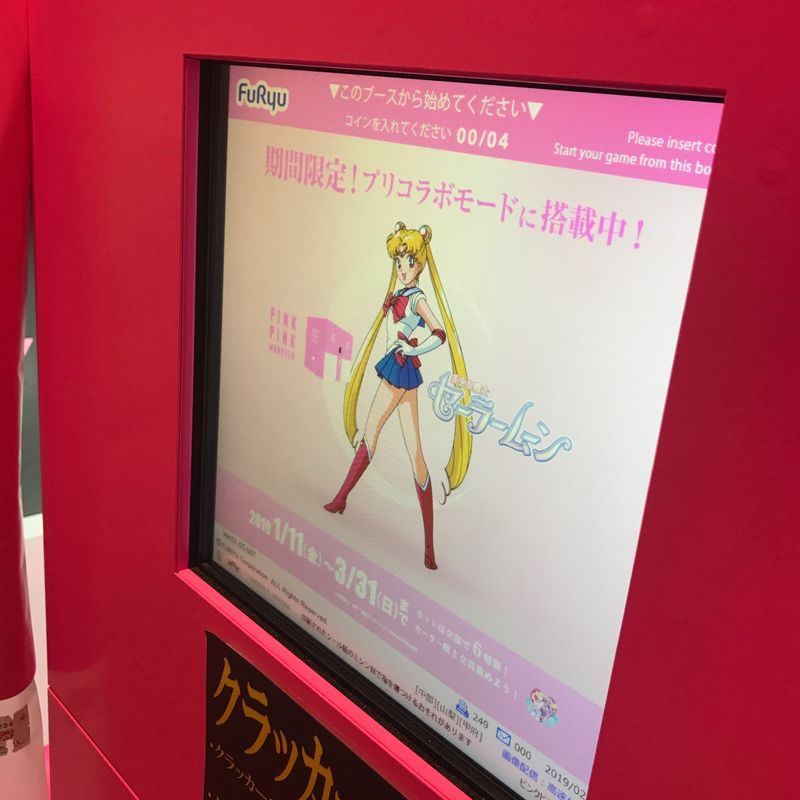 Like most collaborations, this is for a limited time only. It's currently going on from now until the end of March, so act fast if you want to try it. However, maybe you want to read the rest of this before making your decision.
While I didn't get any shots of the inside of the booth, it was very small. Normally, a good purikura machine will have the camera raised slightly and farther away from where you're supposed to stand (to make you appear slimmer/with longer limbs). This machine was straight on and very narrow.
There was also very little notification before the shoot started. And, normally after a photo is taken, it'll show you a preview of the shot that was just taken. However, this didn't do any of it. It was just shot after shot after shot, without any feedback, so we didn't even know if we all made it into the frame!
We were hoping that the shots were good when we exited to decorate our photos. Because it was a Sailor Moon themed booth, we were hoping that there would be a bunch of Sailor Moon related stamps or borders. But, to our disappointment, there was nothing like that at all.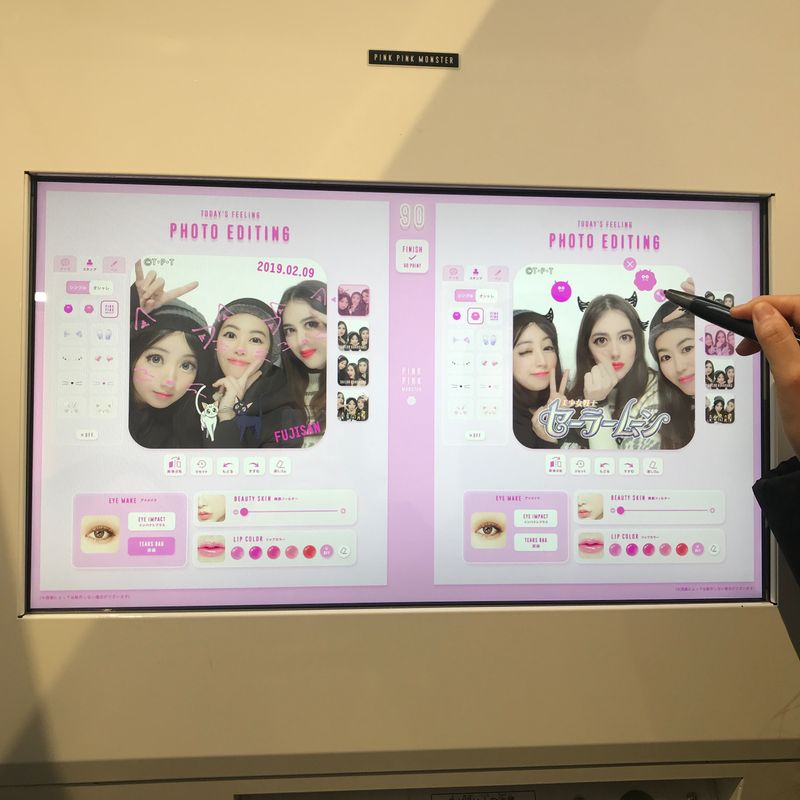 The stamps were the normal Pink Pink Monster stamps. The only thing "Sailor Moon" about this was the tiny borders overlayed on the pictures. We wanted to add tiaras or dango balls to our hair. Instead, we didn't really get much creative control.
The pens and stamps were really boring, and there weren't many to choose from. Also, we couldn't change the colors. They had to fit into the predetermined color scheme, which was pink, black, white, and gray. It was really disappointing because decorating is the most fun part! Normally, I'm still decorating when the timer starts the countdown, but this time we got bored with the choices before the timer even started the final countdown.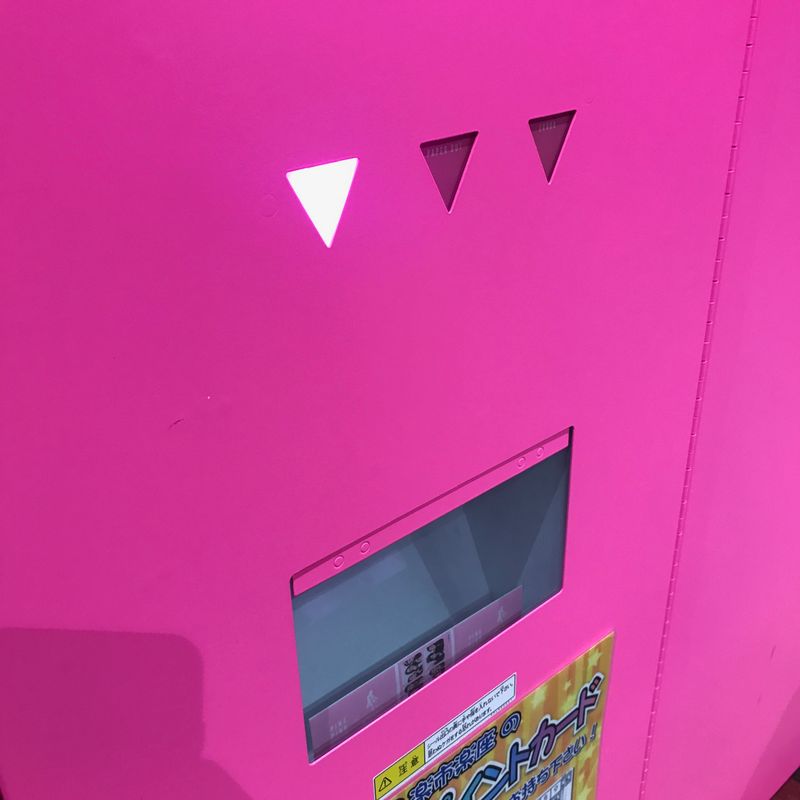 None of us had high hopes when it came out of the machine. But then we realized something... This wasn't even a three-person machine! It was good for two people only, and there wasn't even an option to select the print layout! So, one of us paid and wouldn't even get a strip...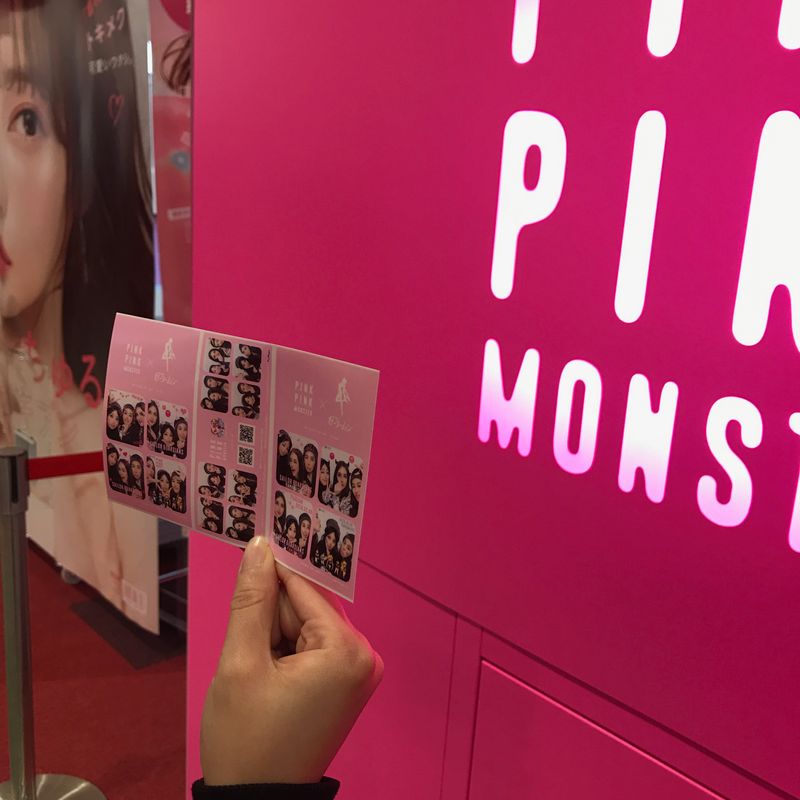 We left feeling a bit disappointed and ripped off. I felt like Pink Pink Monster was banking on the Sailor Moon fans to check this out, but didn't put much effort into the actual execution. There were no new stamps and the only Sailor Moon thing about it was a predetermined overlay. Mark my words, this will be my last time using this brand of machines.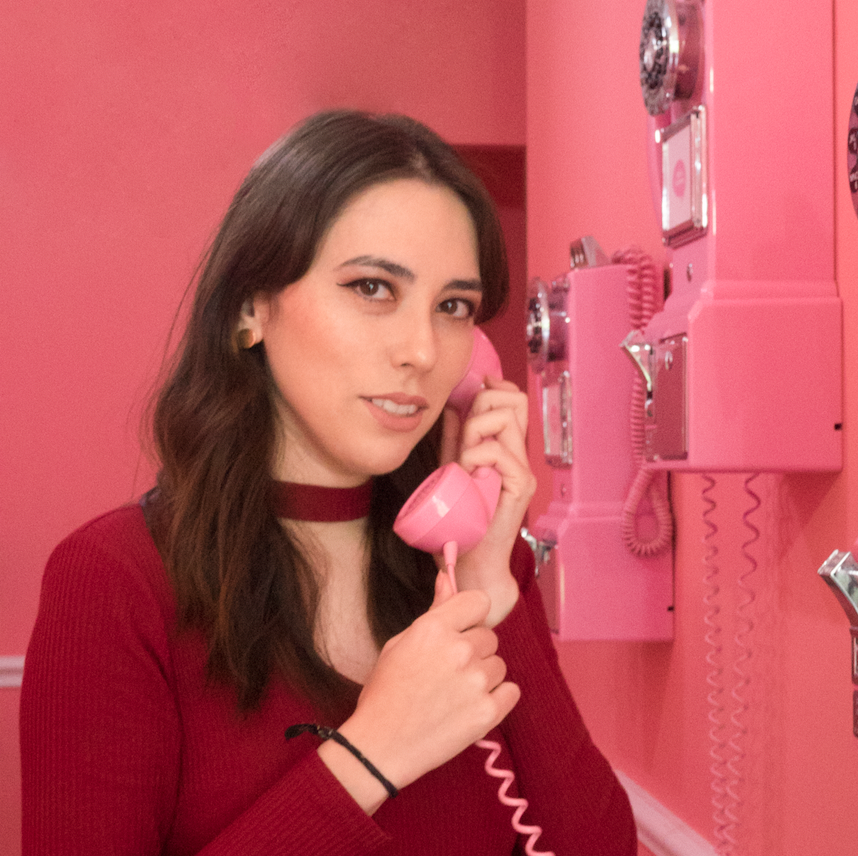 I like petting cats and eating snacks.
Check me out on IG for more Japan-ness: www.instagram.com/mochuta/
---