Nov 11, 2018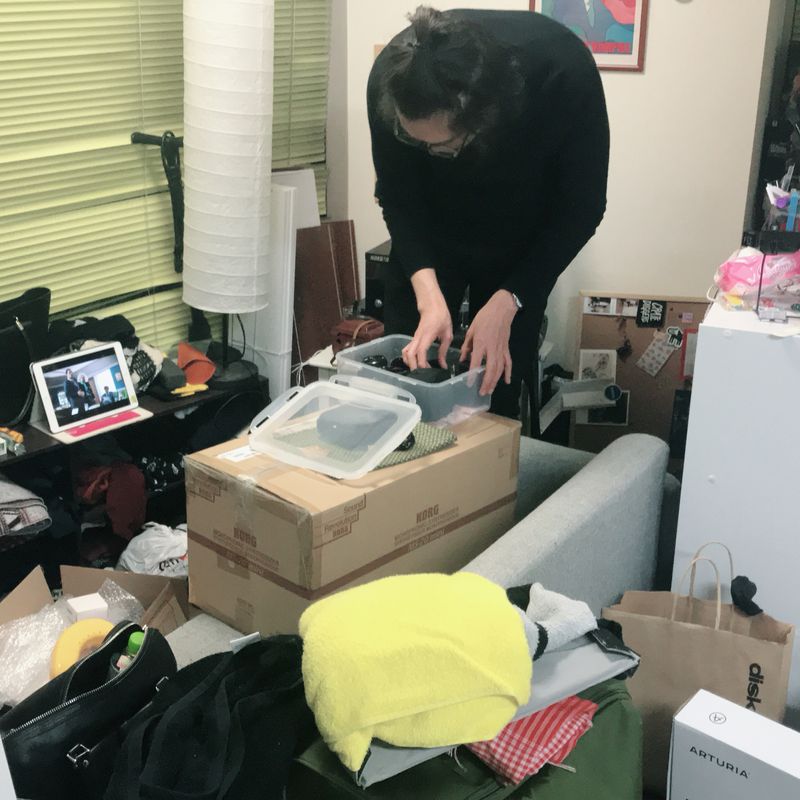 ...Moving is never fun.
Brace yourself. This is going to be a pretty long post, primarily because a lot happened to me when dealing with finding housing. I wanted to chronicle it as best as I could because finding a place to live is one of the most important parts of living in Japan, but it also can be the source of huge headaches.
I didn't have much luck finding an apartment through Interac, who in turn went through the Mini Mini rental company. While I had a great experience with the company, the listings they had available at the moment didn't suit my requirements. And with Interac not really providing any other kind of support or assistance in the matter, I was forced to take things into my own hands…
...I was forced to consult GaijinPot. This isn't a dig at GP at all. I think they're a great resource for expats and there's a lot of great information there. I just wasn't happy about having to search and do all the legwork myself, especially after going through all the motions with Mini Mini.
But an online search is easy enough and I was able to find a good number of apartments that fit my requirements. (A note: almost all foreigner-friendly listing websites use the same housing database, so there's no need to search more than one site.) After sending an inquiry email to 3 or 4 properties, I logged off.
I checked my email the next day and found all but one had responded back (the last one never contacted me back at all…) asking me to provide varying degrees of information. One asked me to provide way too much information in a Google Form with the guarantee they'd respond. I ignored it straightaway, too lazy to fill out a form and send it in.
The other two were more reasonable, and I gave them my requirements again. Aonissin company contacted me back first, and that's who I decided to go with. They asked if I could come to their office so I could see more apartment options. With no other choice (even though it was a lot of effort!) I headed to Shin-Okubo. There was no closer office.
The woman helping us was very nice. She spoke fluent English (if I had to guess, I'd say she was from Singapore) and Japanese. She knew exactly what she was doing, and listened to all of our requests. She took memos on where we wanted to live (particularly near which train stops and our budget range).
We had to fill out an application form that included information about our employers, Japanese proficiency, and how long we were in Japan. Then she needed a residence card to photo copy, but she only needs it from the person whose name is on the lease.
The whole process took about an hour and a half. This included filling out the form, taking our requests, and looking over a few apartments. While we did end up finding a few apartments that we were interested in, after a quick phone call to the management companies revealed that they don't rent to foreigners.
We left empty handed, but the agent promised us that she would keep looking and she'd contact us if she found anything. A day after, she sent a few more, but they were all too expensive, so we politely declined. Then there was radio silence for about a month.
During that time, school was wrapping up and my mom was visiting, so I didn't have much of a chance to focus on moving anyway. I was planning on visiting Mini Mini again to see if anything new was available, but I never got around to it. We were even talking about (gasp) not moving after all, and just sucking up the daily commute in order to save money.
...Until we got a phone call out of the blue from the rental agency, about two months later. To be honest, I just figure that they had forgotten about/given up on us after we declined the other apartments they had sent. But the woman who took our information down was calling to ask if we were still looking for an apartment. After assuring her that we still were, she said she would send over a few choices.
I'm not sure if it was because we were tired of looking, or if the apartment actually was really nice, but either way, we ended up really liking one apartment in particular. It was more or less in a location we wanted, it looked clean, and (most importantly) it was in our budget! We emailed back right away to tell her we were interested.
She asked when we could view it, and we told her as soon as possible. Unfortunately, because the office is in Tokyo and we wanted to live in Yokohama, not to mention I finish work at 4:30 PM, neither our agent nor the rental company could make our suggested time of 5:30 PM.
That didn't mean that hope was gone, though. Surprisingly, they told us that it was okay… as long as we were willing to go ourselves. We agreed, and they told us where to find the key so we could let ourselves in and look around for as long as we liked! We snapped a few pictures and got a feel for the place before putting the key back (and video recording it, just in case).
We emailed that night saying that we really liked it. She sent us an application form to fill out right away. Apparently, in Japan, when an apartment has an interested party, it is then closed off from viewings or other applications once that party's application is in. So she wanted us to get the application in quickly to increase our chances.
The application itself seemed easy, and we filled it out in less than an hour and sent it back. To be honest, it asked a lot of the same questions that the application for Aonissin did. But it also asked for an emergency contact and a guarantor (we just left that blank). I thought we were going through a rental company and paying a guarantor fee so we don't have to provide our own guarantor!
Anyway, the next day, she emailed us back and said there were some mistakes. Firstly, we needed a guarantor that was a person not a company (we had listed Interac) and our emergency contact needed to be a Japanese national, not someone living in your home country.
We didn't email back an edited form. All we responded with was "Why do we need a guarantor if we're paying Aonissin to act as our guarantor?" Our agent responded that the housing agency was apparently quite strict, but she'd see what she could do.
This was our first red flag. We messaged one of our Japanese friends asking if they would be our guarantor. But because we didn't get a response right away, we held off from submitting a revised application. We wanted to make sure that we had permission.
The agent emailed us the next day, saying that she had put our application in because the housing agency told her that another party had viewed it and was also interested and were submitting an application too. The agent told us she had put her coworkers name as the emergency contact, and we would need to email her with the information of the person we actually knew.
After we emailed her with it, she told us that housing just wanted to have a short conversation with us to acknowledge that we understood everything. They just wanted to confirm the details of our application (supposedly) and go over anything else that may be important.
Because the interview was going to be conducted entirely in Japanese, we asked Interac to help us. Thankfully, they agreed. They told us to come into the main office after work one day and they'd make the call for us. We did that, and the company just asked to confirm our salaries, company we were working for, and they wanted to know my relationship to my emergency contact.
After all of that, we emailed Aonissin again, and our agent told us that we would find out in a week or two. We knew we had competition, but we also knew we had put in our application ahead of time, so we patiently waited…
...And finally got the call. We found out that we didn't get the apartment. Our agent said that the other applicants were Japanese, so obviously they were first choice. However, there was some good news as well. The apartment said that the apartment on the floor above was going to be available from the next month, and we'd be able to get first dibs on it. We reluctantly agreed.
However, being responsible, we decided to view it anyway. We set up another viewing, despite them saying it was the exact same layout. This time, we viewed it with the housing agency (but no Aonissin). The apartment wasn't cleaned yet, so it was dingier, and there was a room with tatami. However, they told us that they would replace the tatami with wood if we liked, for no cost. (We were skeptical about that, but we got it in writing.)
Everything was going according to schedule, until Aonissin called us and told us that due to Golden Week, the renovations wouldn't be done until the following month and they wanted to ask us if that was still okay. This was red flag number two. We told them that we would wait.
It was about a week after that that we encountered red flag number three. Apparently, when meeting with the housing agency people during the apartment viewing, they had decided that they didn't know if we'd be able to handle correspondence in Japanese. They wanted to set up an interview with us in order to make sure we could speak Japanese and communicate with the housing company in case anything happened. Despite us reassuring them that it would be okay, and that we send all of our correspondence to Interac anyway, they insisted.
Aonissin asked me to call them ahead of time in order to practice speaking with them. I called and they asked me (in Japanese) simple questions like "When do you want to move?" and "How will you move?" I unfortunately started to panic and just kind of froze up, prompting the agent to say that my Japanese wasn't good and I shouldn't even try. I didn't respond to her after that because I was pretty offended, to be honest.
I was almost going to drop it then. I almost felt like this apartment wasn't worth it at this point. But because I really wanted to move and I felt like I now had something to prove, I went ahead with it. And apparently I did fine because they called Aonissin back the next day and told us that they'd be getting the paperwork in order for us to sign.
However, what may have been red flag number four was that they wouldn't give us a final breakdown of costs until after we signed the leasing contract. Though we had their word they wouldn't charge us for replacing the tatami, who's to say that they wouldn't anyway?
...And with that, we backed out. There was no guarantee that we wouldn't get screwed over by the rental agency (not Aonissin, they seemed solid this whole time) and we didn't want to deal with that headache. It was safer to just back out and start all over again. Aonissin, despite all the work they did to assist us, seemed to understand where we were coming from and offered their support for when we were ready to try again.
Eventually, we decided that moving into a sharehouse would be less of a headache than dealing with all of this again. Because who's to say that the next time we apply, we won't be turned down again in favor of a Japanese national or someone who speaks fluently? It wasn't worth the stress and time it took.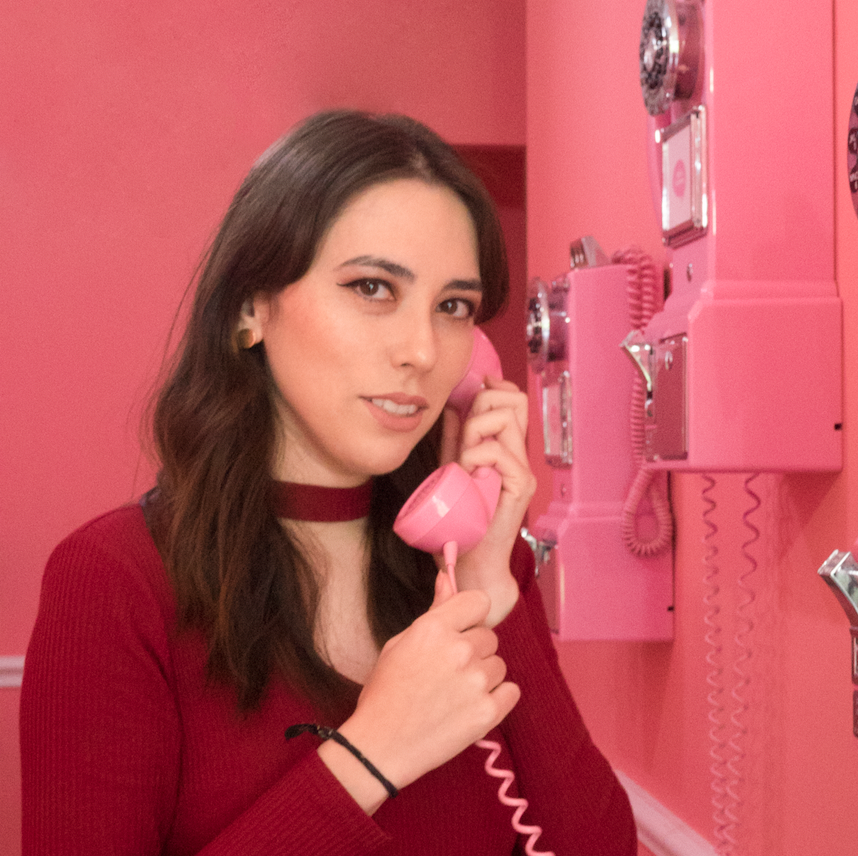 I like petting cats and eating snacks.
Check me out on IG for more Japan-ness: www.instagram.com/mochuta/
---