Jun 16, 2018
Yokohama Kurikoan is a popular chain around Kanto that sells taiyaki, a fish-shaped filled pastry. Though the traditional taiyaki is filled with red bean, as of recent, the flavors have been getting more interesting and adventurous. Kurikoan is known for their strange but usually delightful flavors, such as melon cream, pumpkin, and lemon to name a few. They are also the chain that had the Magikarp taiyaki.
Kurikoan is back at it again with a new flavor of chocolate mint, riding the wave of choco-mint excitement that's swept the nation lately. This strange combination will only be available for a limited time, though, so I decided to get my hands on it while I could.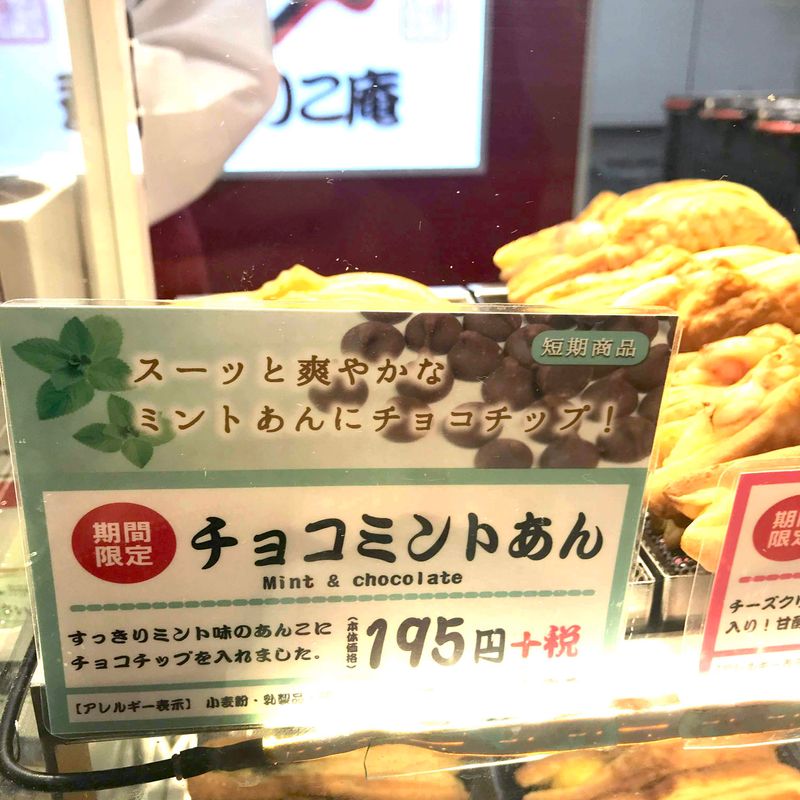 Each piece is reasonably priced at 195 yen plus tax, so it definitely won't break the bank. I definitely think that the price is worth it just to taste this strange flavor for yourself.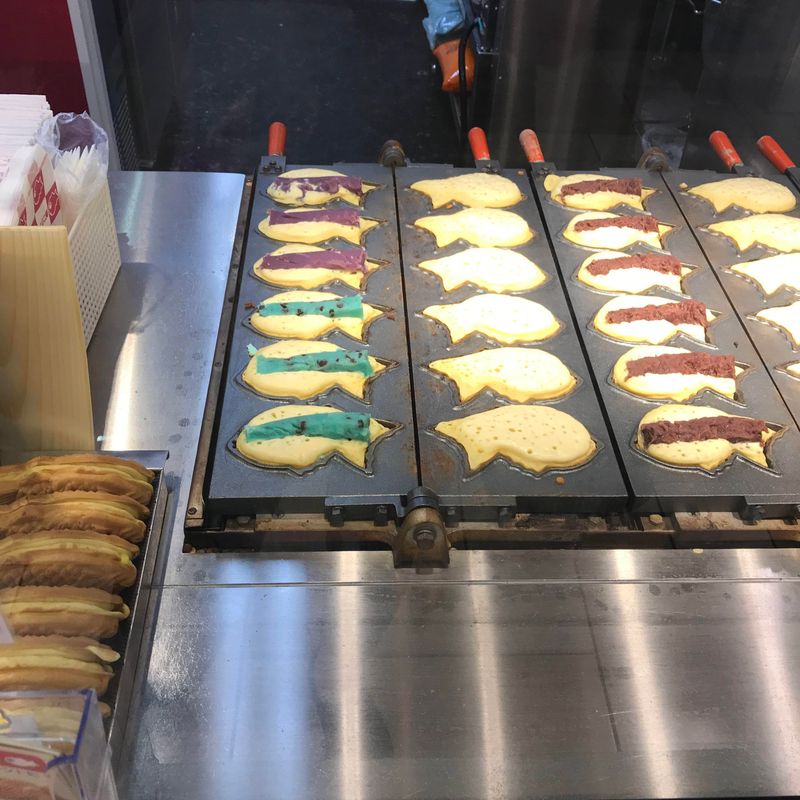 Each piece is made in-store. You can watch the taiyaki cook from the glass window, but I'm more interested in eating than watching, if I'm being honest. But look at how bright that chocolate mint filling is. Doesn't it make you curious?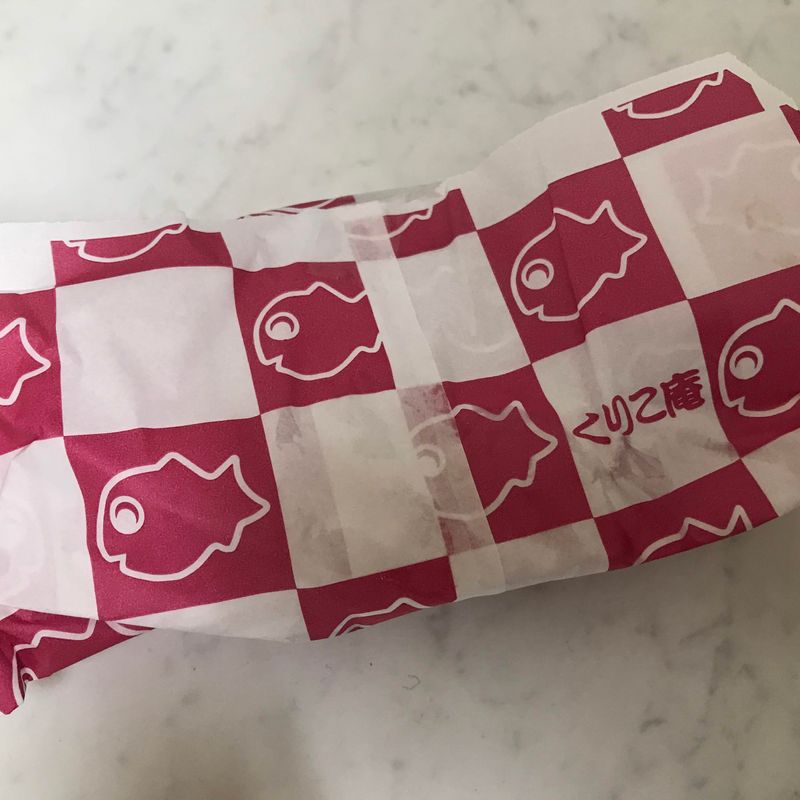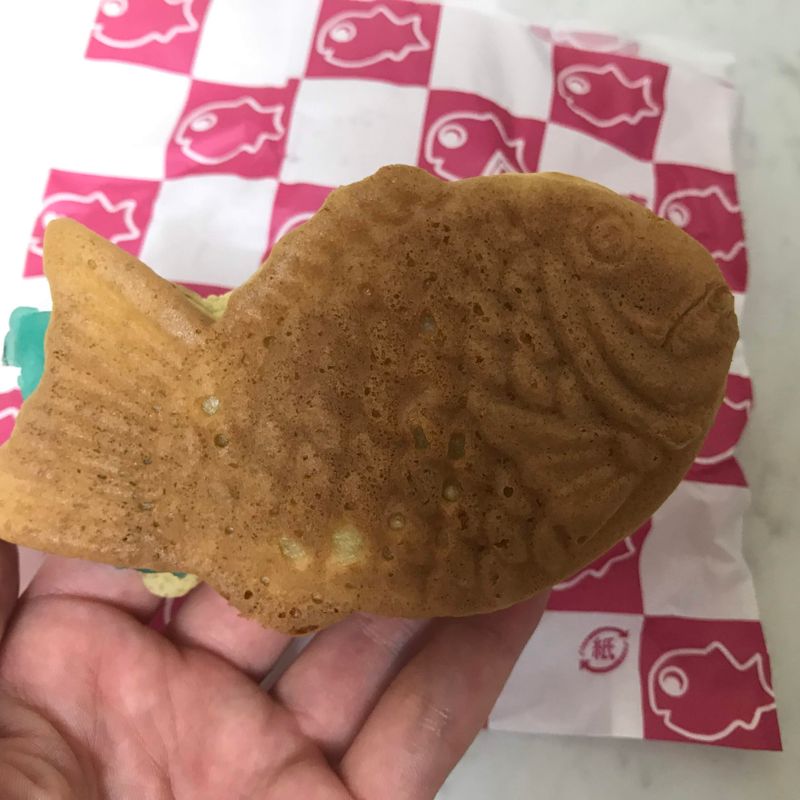 I decided to take my piece to go. It was wrapped up in their cute fishy logo. The taiyaki was still warm when I got home, which is a testament to how hot they're serving these things when you order!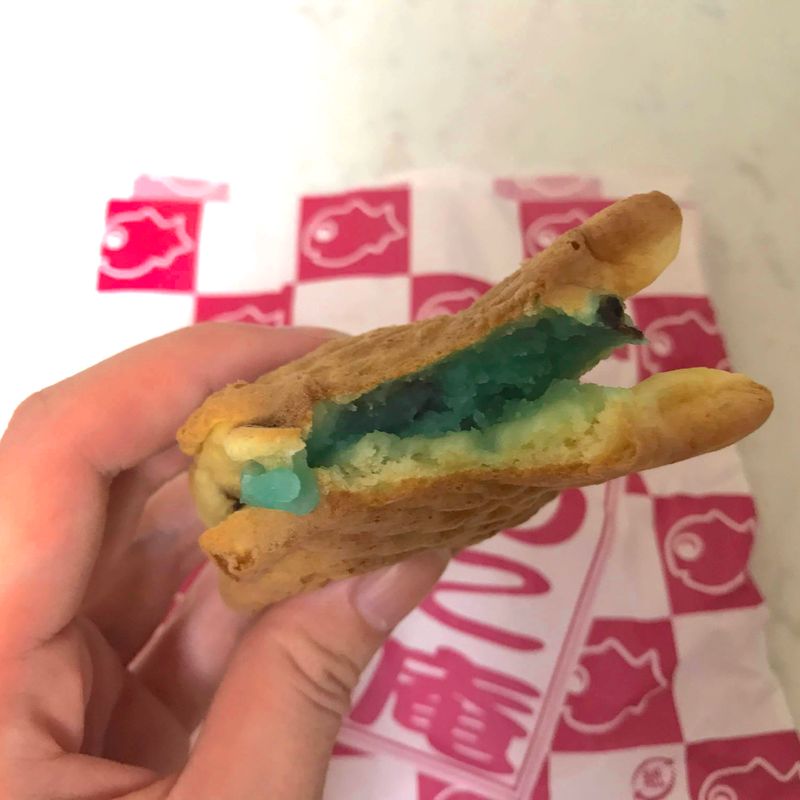 Admittedly, I was hesitant to take the first bite. The smell of mint was so strong. I wouldn't say that it was a true mint smell, but rather it was similar to a bottled mint essence. The artificiality of it threw me off a bit, but I don't know what I was expecting seeing that the filling was an artificial-looking electric blue.
My tastebuds were confused after my first bite. They were familiar with the pastry outside of the taiyaki. However, the chocolate and mint in combination with that pastry? I wasn't so sure. It definitely tasted minty. And then I got the big chunks of chocolate afterwards.
I took another bite, now knowing what to expect. The mint flavor was really strong, and it tasted exactly how it smelled: artificial. If it were only the mint flavor, I don't think I could've finished it. The chocolate chips provided pockets of excitement in the monotonous flavor and got me through it.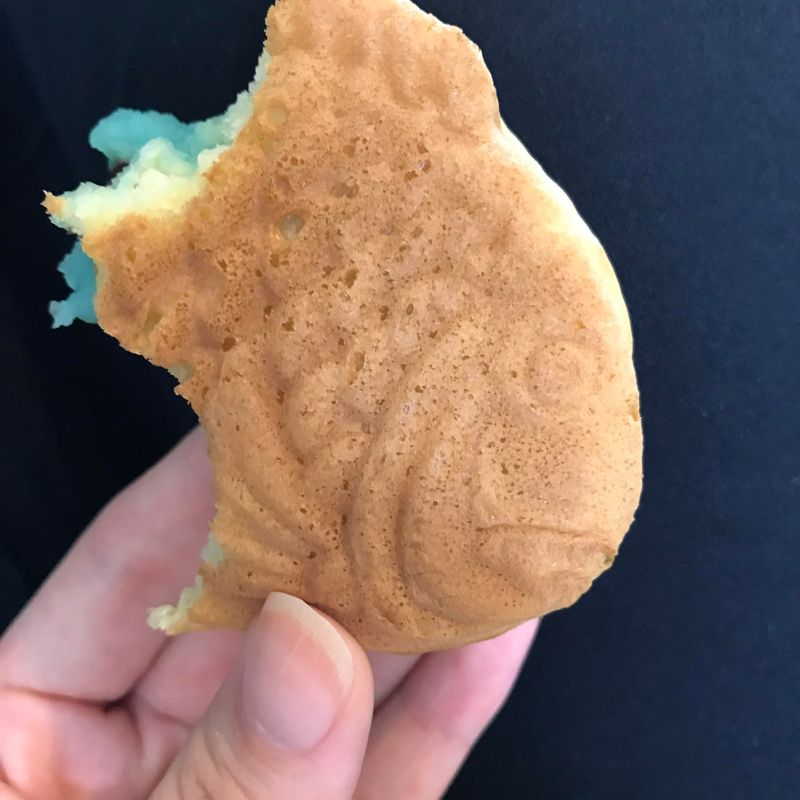 I never know how to eat taiyaki. Do I start with the tail and leave the head for last, staring up at me? Do I start from the head and put it out of its misery right away?
Anyway, when I finished eating, I wasn't sure how to feel. My mouth felt cool and minty up to five minutes after I finished eating it. Honestly, though, I would not get this again. So, I'm glad its only a limited edition flavor, because it'll be gone soon and make way for new (and hopefully better) flavors at Yokohama Kurikoan.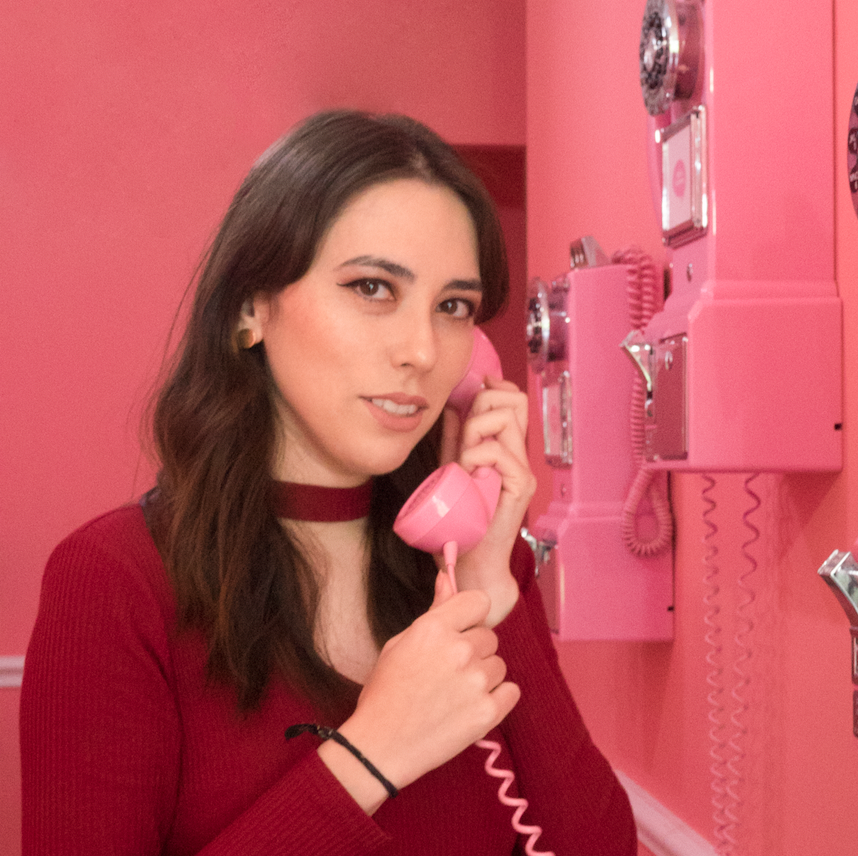 I like petting cats and eating snacks.
Check me out on IG for more Japan-ness: www.instagram.com/mochuta/
---