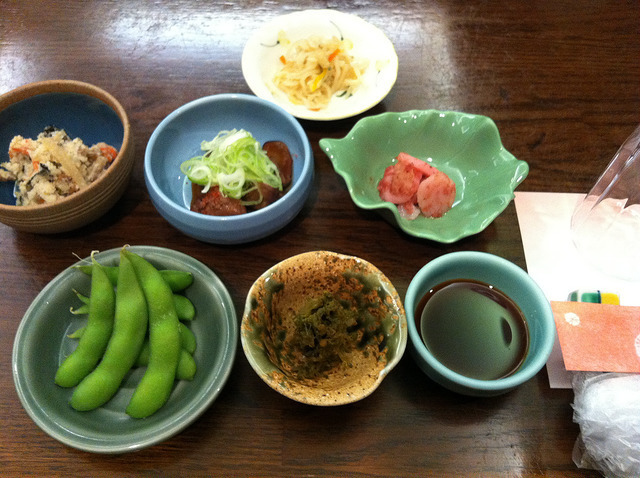 One of the perks of working in Japan is being invited to Bounenkai, a type of enkai that occurs at the end of the year. Restaurants will start to fill up with reservations all throughout December. The Bounenkai season is upon us.
While working as an ALT, at least a few times each school year I'd be invited to join the enkai, or work party, to celebrate the start or end of the school year for example.
The first time there was a cute hand written note on my desk with info about the party that said, "Sorry, just expensive." These are usually around 5000 yen per person, but include a meal at a fairly fancy place you might not otherwise have a reason to go to, as well as usually an open bar. They range from traditional Japanese cuisine to Italian or other ethnic restaurants that are large enough to reserve a room for at least 20 staff. They are usually somewhat private, sometimes in smaller restaurants which close entirely to other customers for a few hours. If you're lucky, your company just might be taking care of the bill for this one, yes! This is a great way to relax with coworkers and get to know them outside of the serious work mode.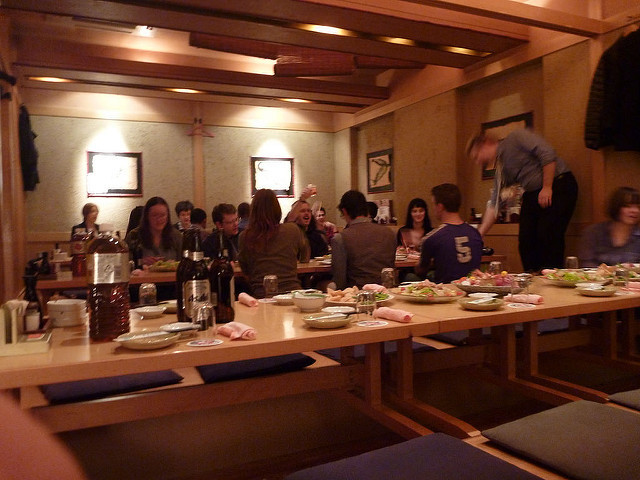 This does not mean enkai are causal dress, in fact that depends on what you'd normally wear for work, but most people will be in business attire. This is partially because it is a work event and partially because a lot of staff come directly from work to the restaurant. Depending on the location and mood, it may even be slightly more formal than usual work attire. Examples of times to dress it up more are when the enkai is meeting in a fancy hotel restaurant (as opposed to a bar restaurant) or the principal is retiring so there is more than one reason for the party. (I have on more than one occasion been a bit too casual for the party, but being the charming foreigner, this usually doesn't cause more than awkwardness. Nothing new here, right?) Stay on the safe side or ask someone if you aren't sure how to dress. You might be taking shoes off or sitting on the floor, but if you don't take your shoes off in the restaurant and you wore trainers with a suit... yes, I have done that. I do a lot of walking.
Be prepared to look good in the group photos! (By good, I might mean not ostensibly drunk, or just dressed appropriately.) You might have kind staff giving you prints of the photos you're in soon.
After finding your seat, possibly with a handmade name card or elaborate seating game, make sure to have fun at enkai. Try to join in on the songs and games that you might not understand at all. There is bound to be an element of entertainment going on at most enkai. My first experience was a lot of confusing clapping and yelling, once there was a kanji quiz game, and another one involved one of the teachers in a cat costume giving a tree as a gift. (Long story.)
Pour your boss or principal a drink and enjoy a chance to see them act a little less serious, like saying, "I'm just tired," when they're drunk.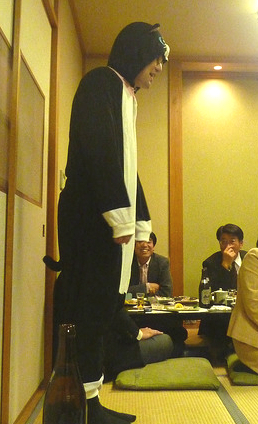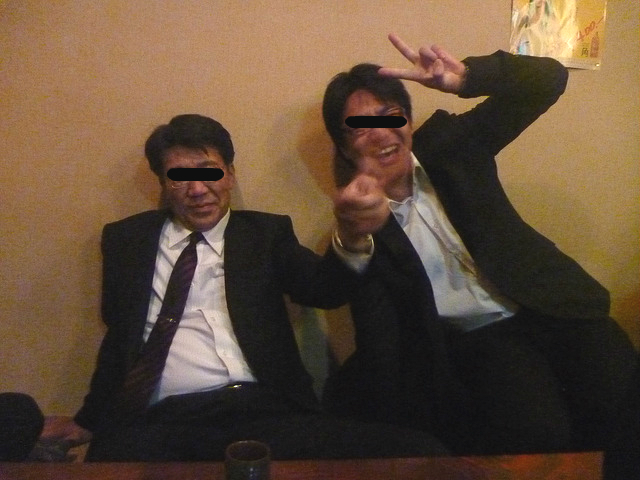 Oh, by the way, after the enkai there might be a 'bonus round' in a smaller bar which is not usually included in the price, but you're free to skip out if you're tired or don't still have a full wallet after paying for an enkai. This tends to be almost exclusively men in my experience and I have only joined in once, as it was the day before moving back to the US. But the bonus round could be coffee with mostly women as well. Maybe there will be two teams splitting off.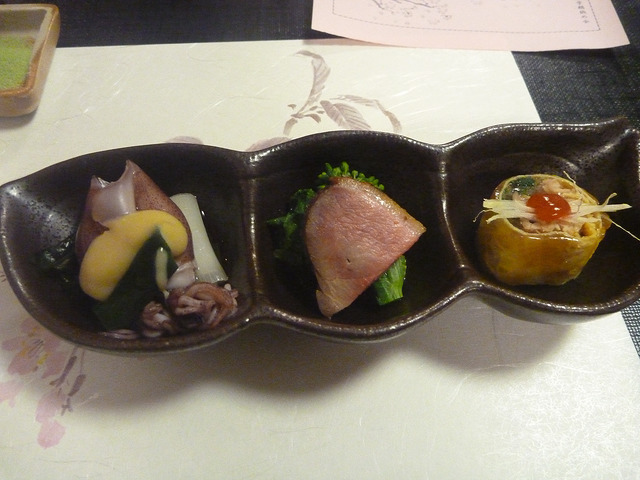 So just what is a Bounenkai?
It's a special enkai at the end of the year which literally means, "forget the year party."
Yep, this year was that bad. Let's drink a lot and forget it ever happened.
Sounds good to me! I'm not so much of a drinker, but this seems like a nice excuse to have a couple drinks with a nice meal and spend time with students or coworkers.
Besides a few famous musicians and lovely pets passing away this year, Brexit passed and Donald Trump was elected president of the USA for some absurd reason. That's enough for me to want to go to at least two or three Bounenkai this year!
Have you ever been to a Bounenkai?
How many Bounenkai do you expect to go to this year?
(How many times will it take to forget? Haha)
What do you want to forget this year?
PS: Be sure to arrange a safe ride home if you're drinking!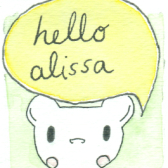 80% artist 20% businesswoman