If you're here, you're probably wondering if teaching English as a second language is a good way for you to live in Japan.
Teaching English overseas isn't for everyone, which is why a lot of people who try it go home after a year (or less). Even for those of us who love it, teaching English in Japan isn't exactly a long term career. Most ESL teachers I've met, even in the US, are working part time and have multiple jobs.
Teaching English might be the most common way for foreigners to live in Japan, but maybe you're better off going to Japan to study Japanese or work as a video game designer. Maybe teaching in S. Korea is a better option for you.
Use this flowchart to help you decide, along with the articles I've written about becoming an English teacher in Japan.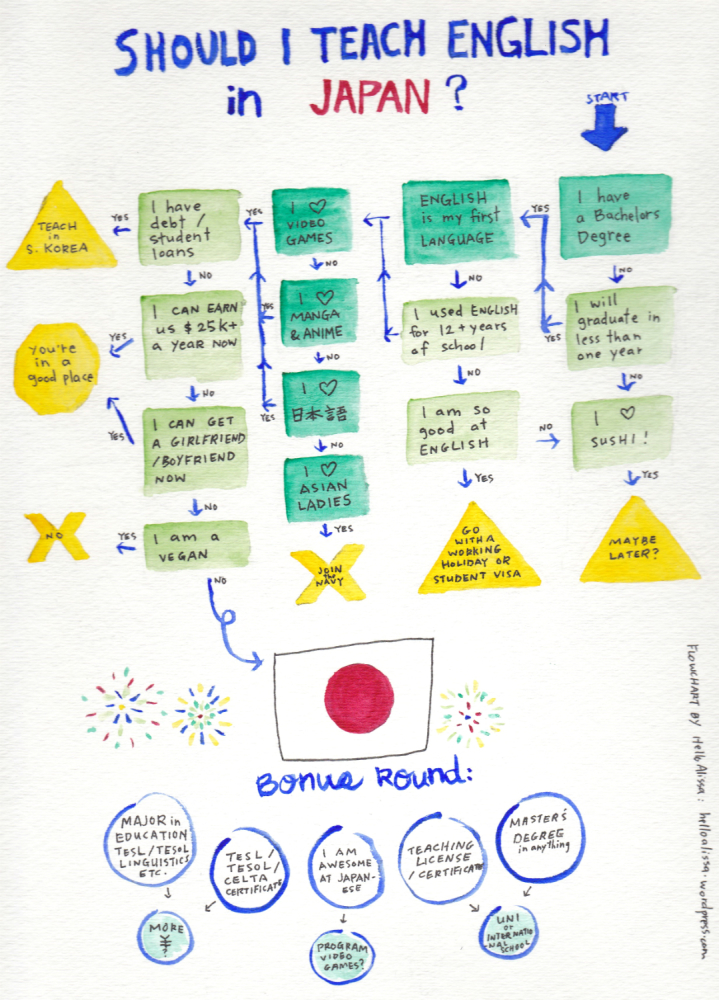 PS: This is not a professional consultation and is for entertainment purposes only. Deciding how you can make your life more awesome is something only you can do.
NOT to be republished without permission.
More articles on the topic on the helloalissa blog.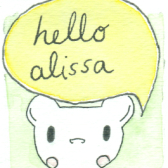 80% artist 20% businesswoman