Jul 9, 2018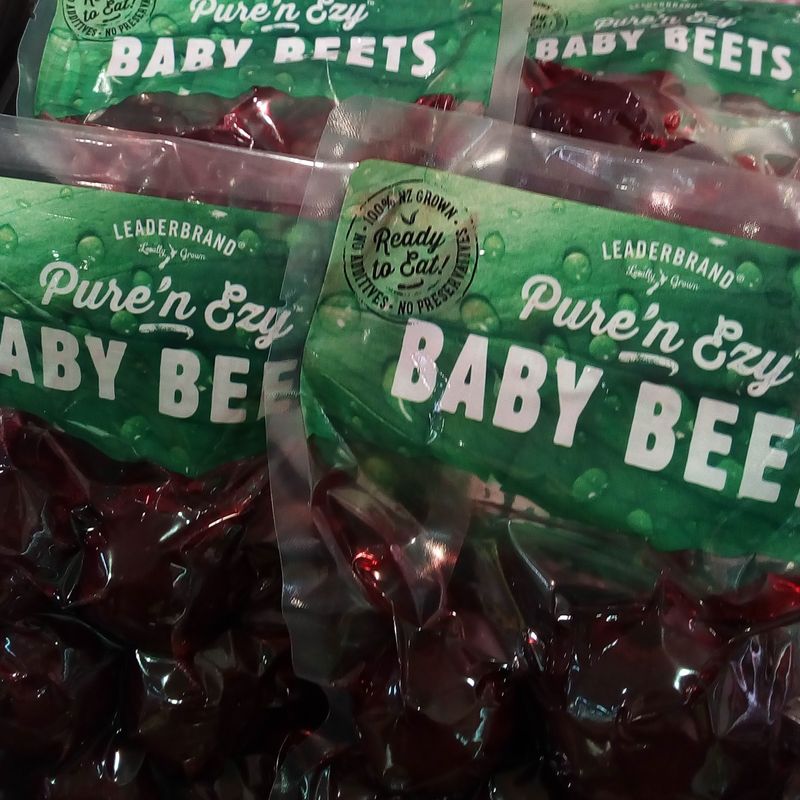 Is it super strange that some of the foods I miss in Japan are vegetables?
Japan is known for having healthy food, but there are some veggies I'm used to being able to find just missing from the local yaoya. I don't understand why they haven't caught on in Japan.
Beets
I was able to order some fresh beetroots on Amazon which are grown in Nagano Prefecture. They are probably mostly produced for their juice or use as a natural food coloring in Japan. Beets aren't so different from Japanese white radishes called kabu, but the flavor is much sweeter and earthier. When I mentioned I can't find beets, my students didn't really get what they are. I brought some seeds over and the seedlings didn't get enough sun I think. They never got past little leggy sprouts. The sprouts tasted good anyway. I'm gonna try again in fall.
I recently saw some peeled and packaged baby beets in an Aeon group store called Max Value, imported from New Zealand. I guess that's not a bad option if you want to make soup with beets. I do like using the greens as well, and they're also really healthy.
Kale
Kale is a healthy vegetable that I would think Japanese people would eat. I've only seen kale included in aojiru or green juices. It's really popular as a fresh vegetable back home, used for salads, frying, and even in homemade smoothies.
Decorative kale is a popular garden plant during winter, and I would think it looked delicious every time I saw it my first year in Japan. Sometimes I see chard or other similar leafy greens with various names that aren't familiar. Maybe I'll totally miss komatsuna when I leave Japan?
Oh, I also tried growing kale. It was sort of sad compared with supermarket versions, but I put some in soups from time to time.
Romaine Lettuce
I think I saw it once in a supermarket. I wasn't going home for hours and didn't even buy it. Every once in a while I see something almost the same called sanchu, which is like a wonderful Korean version of romaine. I really miss the American style Caesar salads here, so if I can find sanchu, I make my own dressing. It's also awesome with a Korean style dressing of course.
I used to miss cilantro but now I know where to find it. It's much more rare and expensive in Japan than in southern California, where I'd buy a big bunch for the equivalent of 50 yen on a regular basis.
What veggies do you wish you could find in Japan?
---
5 Comments
I can buy kale and romaine lettuce always at my local supermarket. I´m buying every week tons of kale for my rabbits, who love it so much. Also at the moment is beet season and I often see it at the supermarket or at local farmers market. Especially if you want to save money and have really good beet, I recommend farmers markets. Personally I really miss normal size cucumber. Japanese cucumbers are way to small for me. Also I´m used to eat lamb´s lettuce (Rapunzel) as a salad very often, but can not find it in Japan.

@BlueButterfly Where do you live that they're selling these veggies? I wonder if bigger cities have more of a demand for them. We always shop in the local yaoya for vegetables but they don't have those veggies. I sometimes check other yaoya to see if they have different produce, but it must be only what grows locally.

@helloalissa I´m living in the center of Tokyo but those vegetable I find mostly at smaller supermarkets like Ozeki or Akafurado, who has a farmers selection.

My local farmers have recently started selling beets!! I was so excited when I found one, but it is only at one supermarket and not every week. I can also get kale because there is a large Brazillian population here and they often use it. Ive started to try to grow the things I cant get that I miss. We shall see how that goes. Good luck getting them past leggy sprouts stage!

@edthethe You have a yard so I think you shouldn't have a problem getting enough sun (vs. balcony). Six years ago I was living very close to where you are (Koga, Ibaraki) and couldn't find kale at all. I think it must be catching on around Tokyo but not here in Kyushu yet.