Aug 2, 2019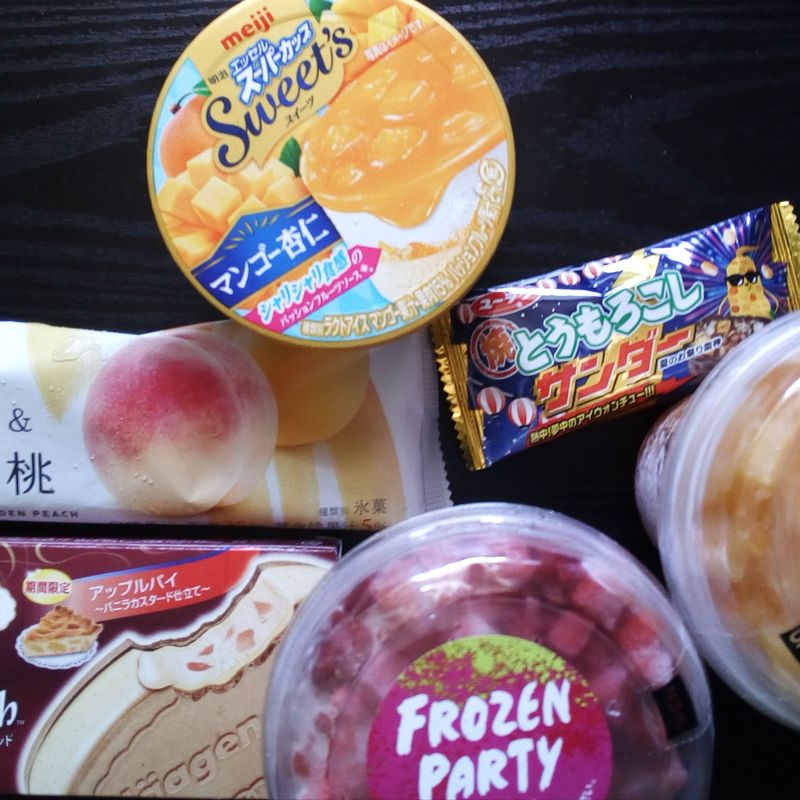 This happened today.
The original plan for today was spending the day in the air conditioned library with plenty of books and next to Nonaka Park.
It was too hot for the bike ride there after breakfast. And was I really gonna stay there all day or have to ride home when the temperature got up to around body temperature?
I decided on a more relaxed staying in the air conditioning working at home day and a later library run - they're open until 8 today.
It got up to 38 degrees today so hiding out was great.
What made it fun was the quick run to pick up way too much ice cream in the morning. It was so fun to buy a ton of treats at once and know the freezer was stocked.
(PS: Thank you Ponta Points.)
I think it boosted my productivity - especially considering my usual grumpy-face during summers in Japan.
We shared just one of these today - the mango 'frozen party' which I blogged about before. This flavor was great!
---