Mar 12, 2018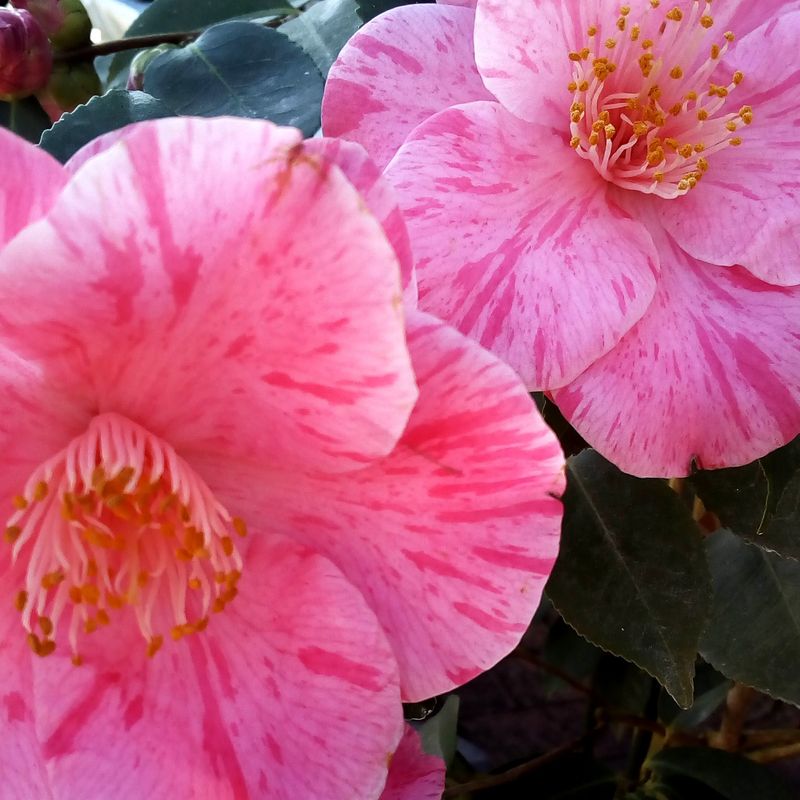 In the southern part of Japan, camellia japonica is the hot pink flower we can see blooming even while it's still snowing between January and March. The kanji for tsubaki (camellia) is made up of the symbols for a tree and spring, signaling to everyone that the spring is on its way. They are pollinated by the Japanese white eye bird, or mejiro, a cute little green bird with a white outline around its eyes.
In Honshu, you may have seen camellia rusticana, blooming from April to May. This type is known as yuki-tsubaki because it grows in areas with heavy snowfall.
In Fukuoka Prefecture, Kurume City is famous for its tsubaki, camellia flowers and products. Different varieties are grown in the east side of the city, primarily the region called Kusano Town, which was recently absorbed into the city. It's still very countryside feeling, with fields as far as you can see and occasional single story agricultural factories and warehouses.
Every year in late winter there is a Tsubaki Fair held in the city. Even in the central city, there are tons of camelia bushes and trees lining the roads, but the fair is to showcase the many hybrids from the region. Of course a lot of the camellia species grown in this region are originally from other Asian countries or even cultivated in the US. The specialty hybrids from this area are a mixed red and white (Masayoshi) large flower, appropriate as Japan's national colors.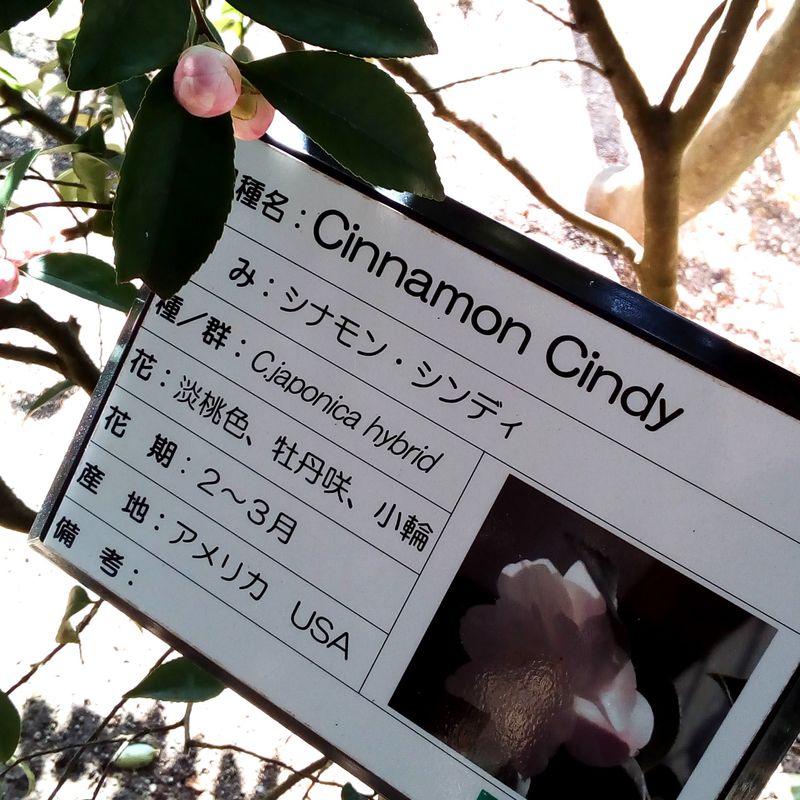 At the Ishibashi Cultural Center and park, we can see over 250 of these hybrids growing, but during the fair many kinds of potted young camellia plants are sold at an affordable price. I definitely saw one called Otome which is of the camellia rusicana species, so even without a lot of snow, yuki-tsubaki grows here too.
This year is the ninth year the festival is being held and it's from March 10th-18th. From the Ishibashi Cultural Center, as well as from JR Kurume and Nishitetsu Kurume Stations, there are free shuttle buses on the weekend every hour, so we used those to get over to Kusano Town. There we could visit the 'World's Camellia Building' with its glass house and the nearby 'Kurume Camellia Garden.'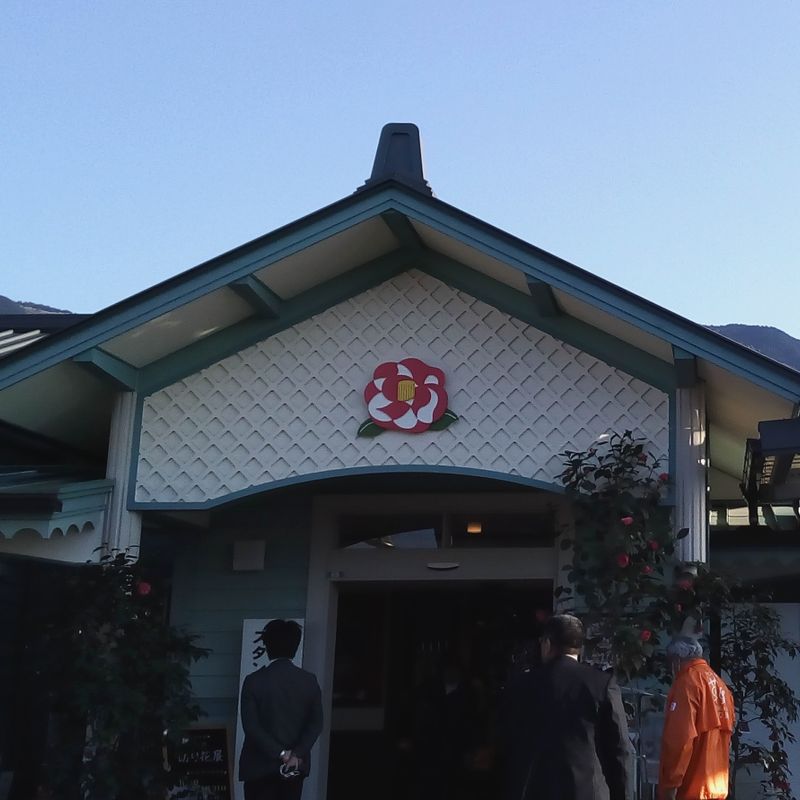 Both locations had set up vegetable stands, the usual fair foods in small numbers, flower arrangements, and other local products. (I somehow missed it, but there was camellia tempura!) Mostly camellia potted plants and camellia products were being sold.
Of these camellia products, an interesting one is camellia oil. It's used in beauty products (you may have seen it in your shampoo) and for cooking. We tried the camellia gelato, which is a locally made ice cream containing camellia oil. The white color of the ice cream is accented with some strawberry jam to look like the red and white spotted camellias popular in this city.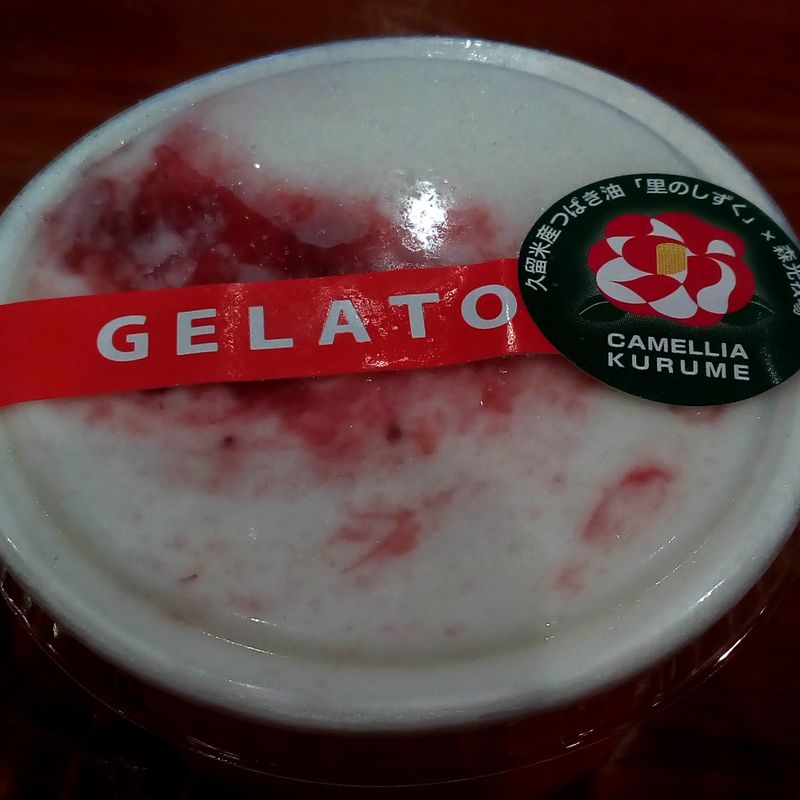 We really enjoyed walking around the garden and got to see a lot of blooming plum and peach blossoms in addition to the camellias. We also stopped by the nearby Kyoho Winery and got to sample several of their locally made wines (which may have been one of my favorite parts). There was even a stamp rally so we collected the three stamps to spell tsu-ba-ki in the three locations and there will be a lottery to win camellia products.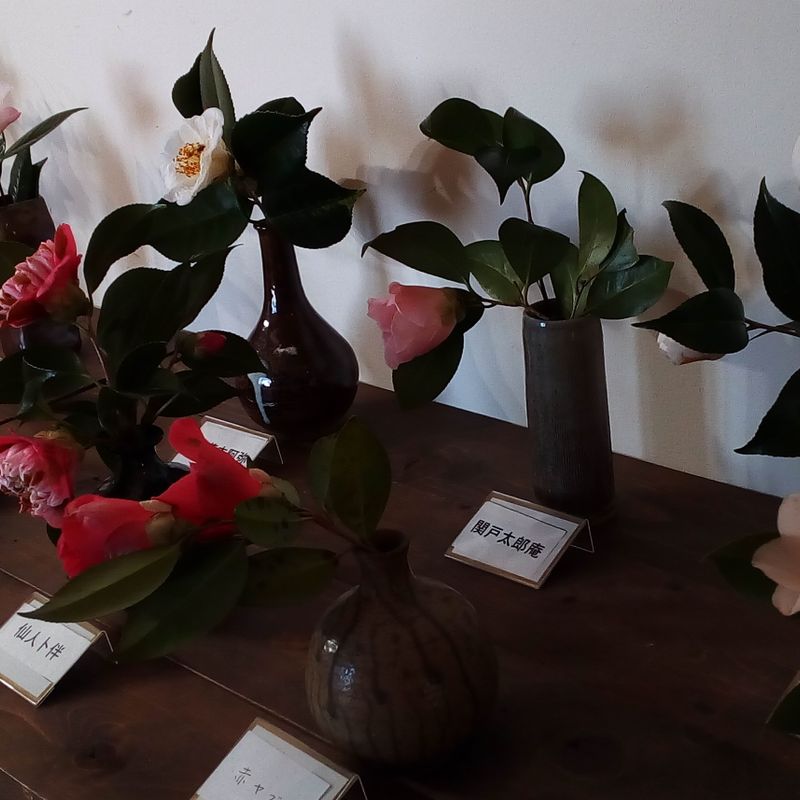 This was a great free outing for a beautiful day and I recommend it to anyone in the area, or in town at the right time.
Kyoho Winery: Kyoho-winery.com
Kurume World's Camellia Building: https://www.kurume-tsubakikan.jp/
---
1 Comment
So pretty! Camellia gelato sounds interesting, I'm sure it was tasty!