Nov 7, 2018
My wife and I have been to 44 prefectures in Japan now, and we've experimented with all different modes of transport to get there: road trip, bullet train, local train (yeah...that was rough), overnight bus (that was tougher), and ferry (not so rough on me, but tougher on my seasick wife!). Each has its pros and cons, but while the allure of the bullet train or the cost effectiveness of an overnight bus are hard to resist, our recent trip to Kyūshū offers a great example of why flying still remains the best option for long distance travel in Japan.
Our goal was to do a multi-prefecture visit in Kyūshū, hitting Nagasaki, Fukuoka, Yamaguchi (yes, on Honshū, but a stone's throw from Kitakyūshū City), and Oita. That was a pretty ambitious tour, and we were on a limited budget. How could we manage all of the logistics?
When considering how to get to Kyūshū, we looked at flights, trains, and overnight buses. Bus was of course the cheapest option, but we didn't want to drain ourselves just to get to our destination. Also, we were still going to have to find alternate transportation (either rail, local bus, or rental vehicle) once we got to Kyūshū which was going to eat into our budget anyway.
The next option, trains, seemed like it would be economical, but the bullet train can get as expensive as flights once you extend beyond Sendai in the north or Osaka in the south (when traveling from the Kanto region). When the bullet train starts reaching 25,000 yen per person one way, the cost-benefit balance starts to swing towards the option we finally went with: flying.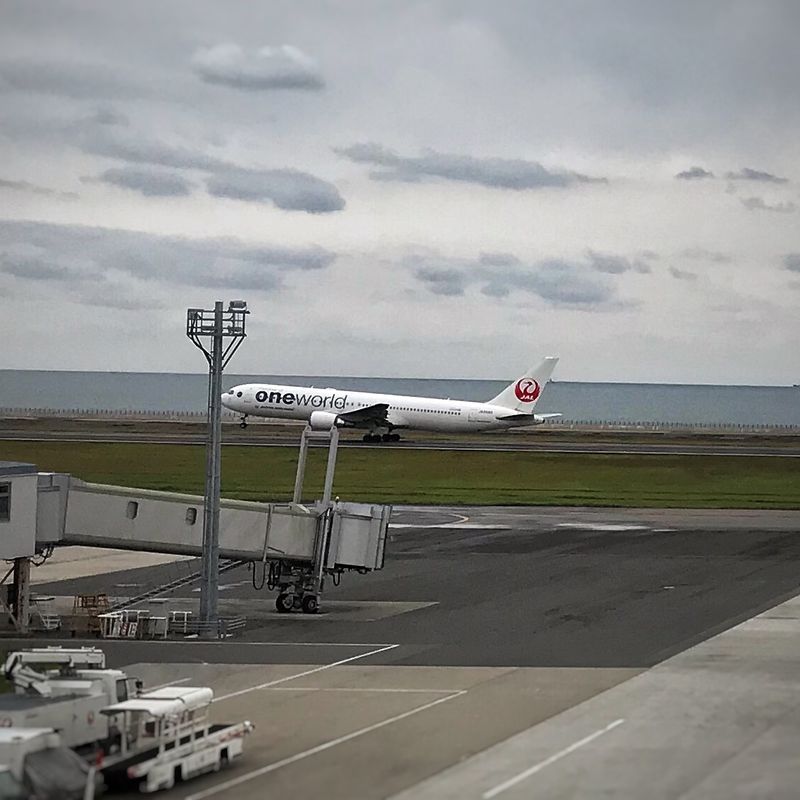 Flying JAL to/from Kyūshū revealed five benefits that will ensure we opt for flying over taking other modes of transport in Japan.
Reason 1: Access
There are simply some places that are worth seeing in Japan that don't have ready access to Shinkansen stations or aren't connected via roadway. You would be doing yourself a disservice to miss out on those spots simply because you can't get there by road or rail.
Here are a few examples of those must-see places where JAL operates:
- Anywhere in Okinawa
- Kochi City, Kochi Pref.
- Akita City, Akita Pref.
- Asahikawa, Hokkaido Pref.
- Izumo, Shimane Pref.
The other great thing about airports with JAL flights is that there are ALWAYS rental car locations and bus stops, and oftentimes there will be train stations nearby.
For us, it wasn't just about access to hard-to-reach areas, it was also about the number of airports JAL operates. In Kyūshū alone, there were 10 choices for airports. Needless to say, there was no trouble finding a place to enter and exit our vacation destination, which made it easy to see awesome places like this: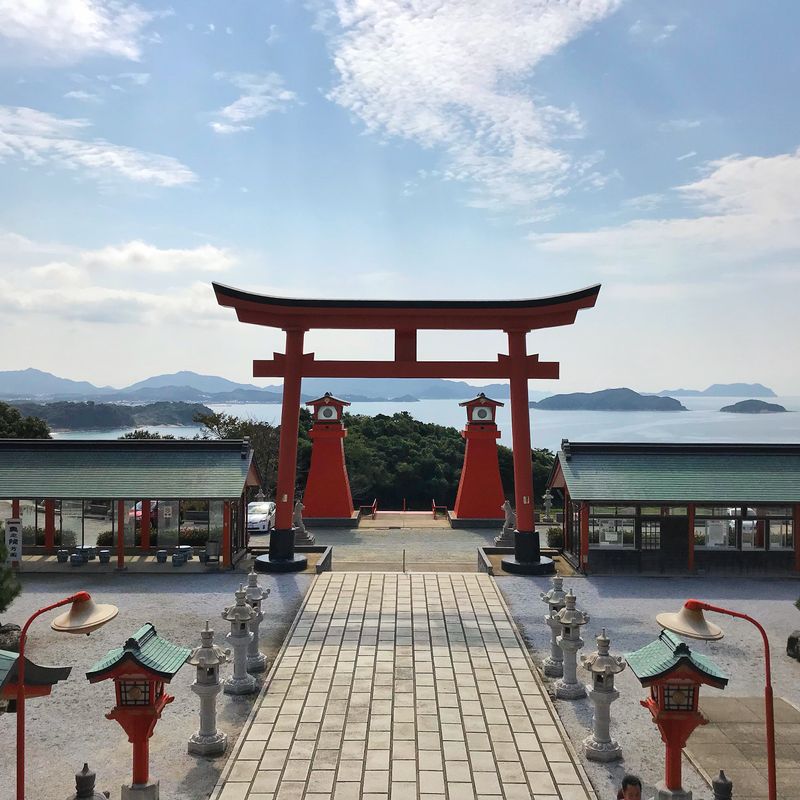 Reason 2: Cost
At first glance, domestic flights aren't cheap. It's hard to compete if staying relatively local or if you don't stray far from bullet train stations. However, if your vacation destination is off-the-beaten path, you have to factor in not just the Shinkansen ticket, but whatever limited express or local tickets you need to get from there. Those all start to add up, especially if you're looking to do a multi-prefecture vacation with multiple travelers.
In our trip, we found that flights combined with rental vehicle had the greatest upfront cost, but ended up saving us money, especially since we were traveling with two or more people.
Reason 3: Time
Vacation time is limited, so why waste it on transit? Bullet trains are fast, but they aren't "airplane" fast (not yet, anyway). A trip from Tokyo Station to Hiroshima takes six hours by rail. By air? Just a shade over an hour. Folks may argue that it takes more time to have to process through the airport, but anyone who's ever flown JAL knows that in a pinch, arriving 30 minutes before your flight is still plenty of time to be able to check-in and make it through security (the JAL staff are very helpful in those cases).
Reason 4: Flexible airport selection
Japanese domestic airlines like JAL make it very easy to have flexibility in your itinerary because each leg of the flight is treated as independent fares. For us, this meant that it doesn't matter that we flew into Nagasaki and flew out of Oita—the cost was the same. Since we were shooting for a multi-prefecture vacation, it was a huge benefit not to have to waste time circling back to a particular airport. It also allowed us to time our flights according to our itinerary.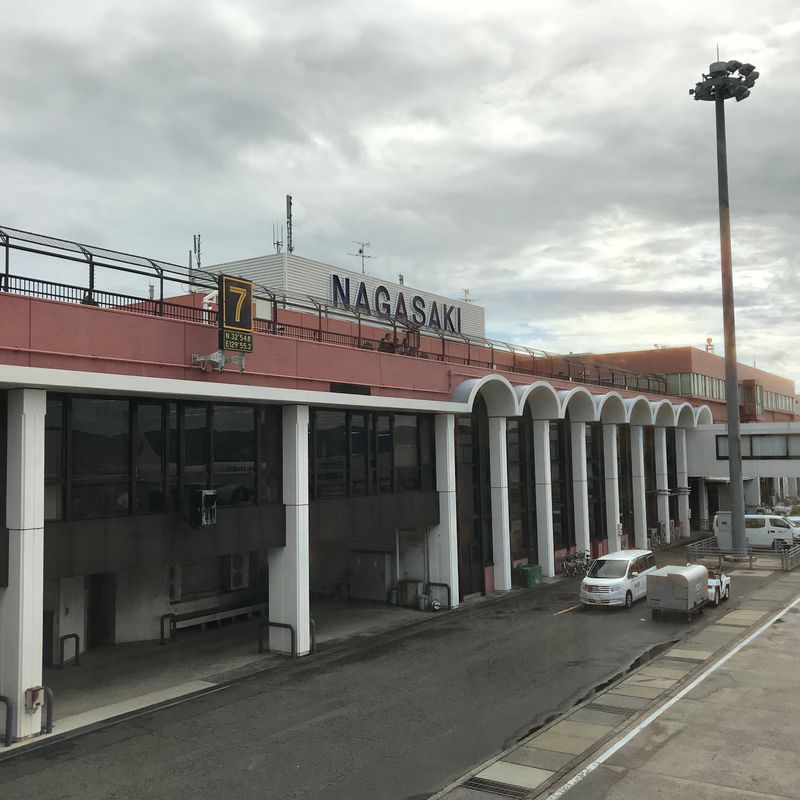 Reason 5: Comfort
Because we could choose our airports flexibly, we also had the option to pick the airports that were most comfortable in terms of location and use. If you're like me and hate crowds and hustle/bustle, going to a busy airport like Osaka or Fukuoka can be an unpleasant experience. Thus, at the tail end of our vacation, we opted to fly out of Oita airport, and what a treat that was. Not only was the airport peaceful and the staff friendly, it had one of the coolest sky decks I have ever seen (and I have been in airports all over the world); enjoying some Oita meibutsu (regional specialities), watching flights, and seeing three of Japan's four main islands was the best way to finish up our Kyūshū tour!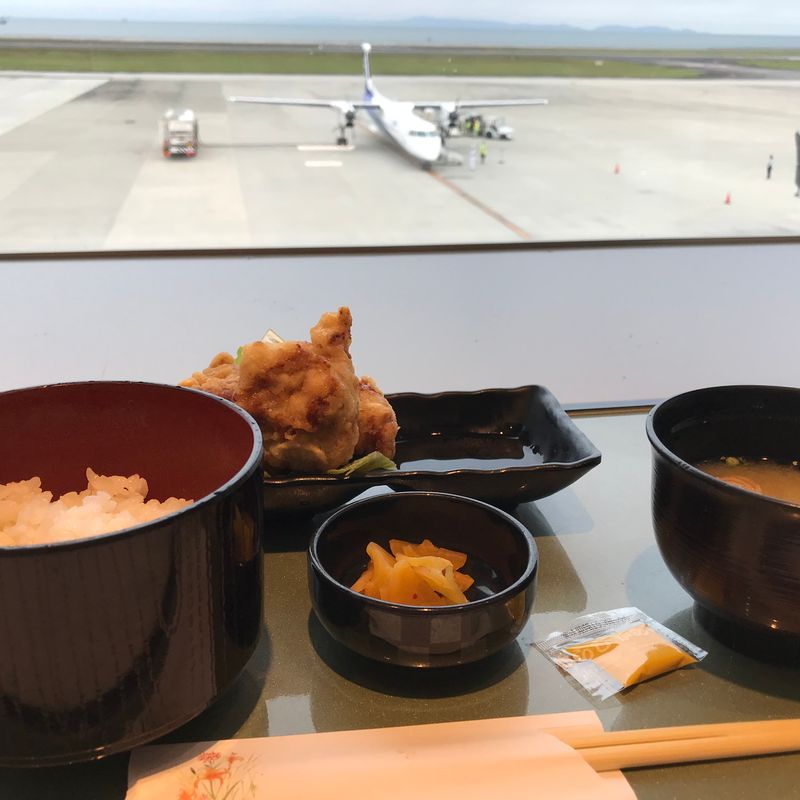 This post is supported by Japan Airlines (JAL), one of City-Cost's Supporters helping City-Cost bloggers to enjoy life in Japan and engage in new experiences.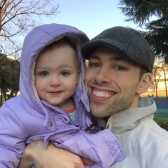 Hitting the books once again as a Ph.D. student in Niigata Prefecture. Although I've lived in Japan many years, life as a student in this country is a first.

Blessed Dad. Lucky Husband. Happy Gaijin (most of the time).
---