Dec 26, 2018
After 17 years in Japan, I finally got a chance to visit someplace I'd always wanted to go: the city of Nagasaki. It's always been somewhat hard to get to—after all, the city is nestled amongst the hills and tucked away on the southwest corner of Kyūshū. Overnight buses would take way too long. The Shinkansen could get us to Fukuoka, but then we'd have to catch other trains the rest of the way. It just isn't the easiest place to visit, not when other options were still available that we needed to tick off our list.
Finally, we just said, "That's it, we're flying." We grabbed our bags...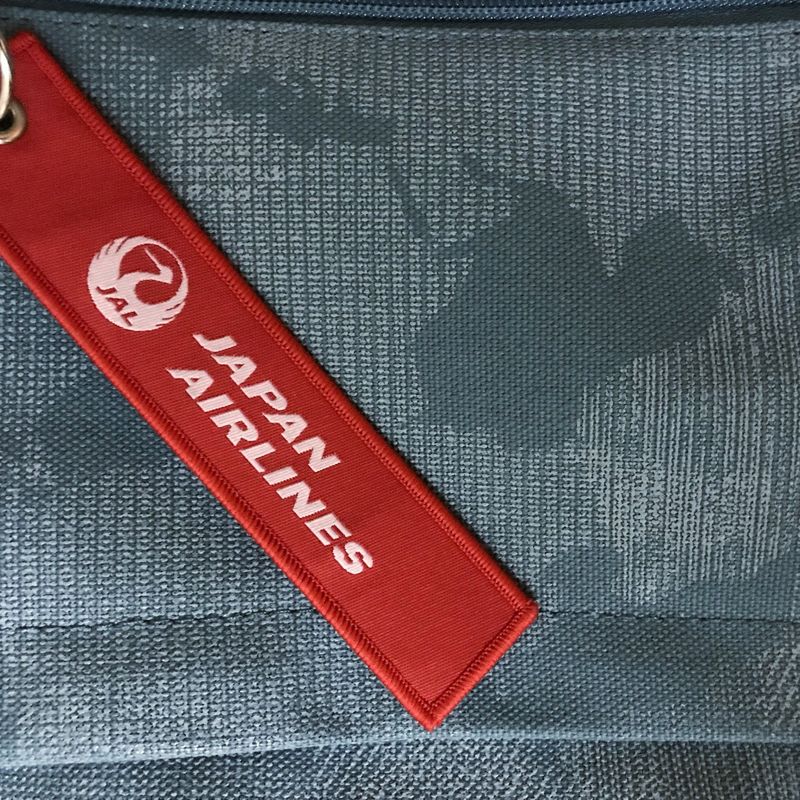 ...hopped on a JAL flight, and made it to Nagasaki Airport.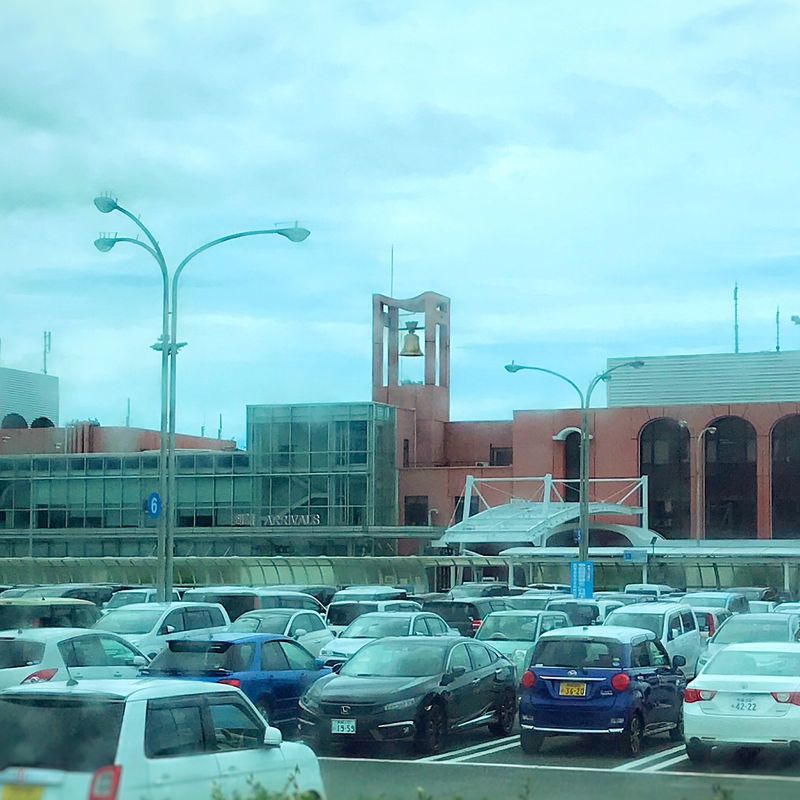 Boy, was I glad we made the trip.
I love Japanese port cities because they were the first to become cosmopolitan. I'd visited Yokohama, Hakodate, Kobe, and Shimoda, but here I was now, in the granddaddy of them all: Nagasaki.
For those who aren't aware, when Japan was shut off from the rest of the world in a self-imposed state of isolation (the sakoku policy from 1603 to 1854), Nagasaki was the only port on Japan's main islands to remain open to foreign vessels. It was Japan's keyhole to the rest of the world, and conversely, the rest of the world's keyhole to Japan.
As a result, Nagasaki is a placed infused with Chinese, Dutch, British, and other cultures, and you can see it all throughout its cuisine, its landmarks, and the traditions. Keep in mind that there were many, many more sites to see, foods, and activities that were make Nagasaki a worthwhile travel destination, but allow me to offer a few highlights from our trip: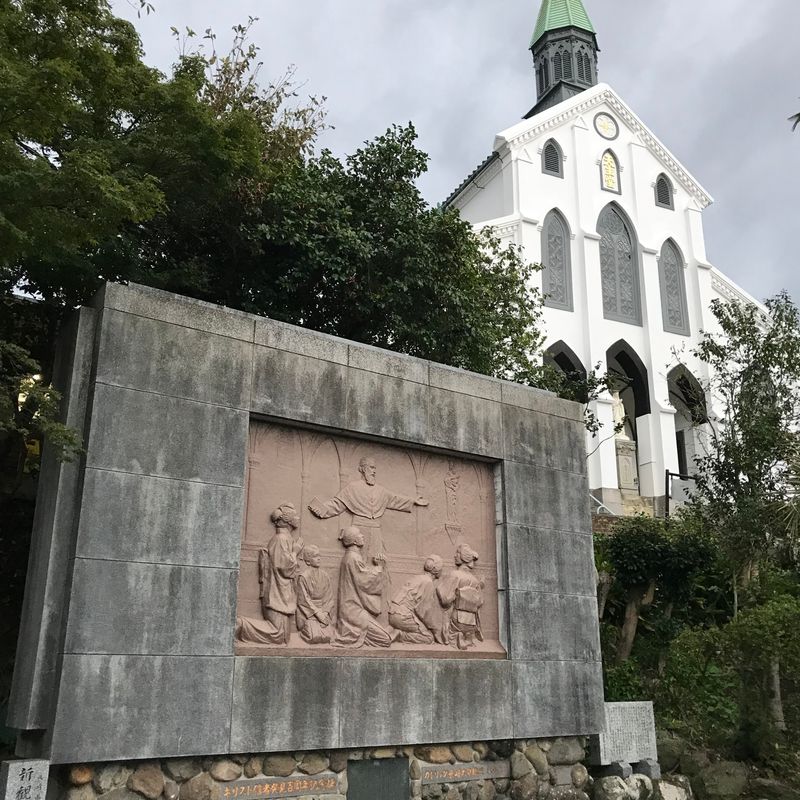 Oura Church
Have you seen the movie Silence yet? Perhaps read the book "The Bells of Nagasaki?" Maybe not, but what each reveals is the deep connection between Nagasaki and the Christian faith. Included amongst the traders that ventured to Japan were Catholic missionaries, the first of which was Saint Francis Xavier in the 1500s. Before Japan was unified under the Toyotomi Hideyoshi regime, the missionaries were successful in converting thousands of Japanese to the Christian faith. When Hideyoshi unified most of Japan, however, he saw the religion as a threat to his reign and sought to root out all vestiges of the foreign religion, persecuting any who attempted to hold on to their faith.
Nagasaki, the birthplace of Japanese Christianity, was the site of much of the persecution, as well as the Japanese who held onto their faith, hidden from plain sight. When Christianity was no longer outlawed, churches sprang up all throughout the city, and there is perhaps no single place in the city of Nagasaki more representative of the long relationship between Japan's southwestern prefecture and Christianity than Oura Church.
Part church, part museum, part memorial, Oura Church is a must see for those interested in religion, history, or culture. There is an entry fee (1000 yen per adult), but that gives you access to the Church, the area memorializing the persecuted and hidden Christians of Japan, and the on-site museum that offers insight into the history of Christianity in Japan.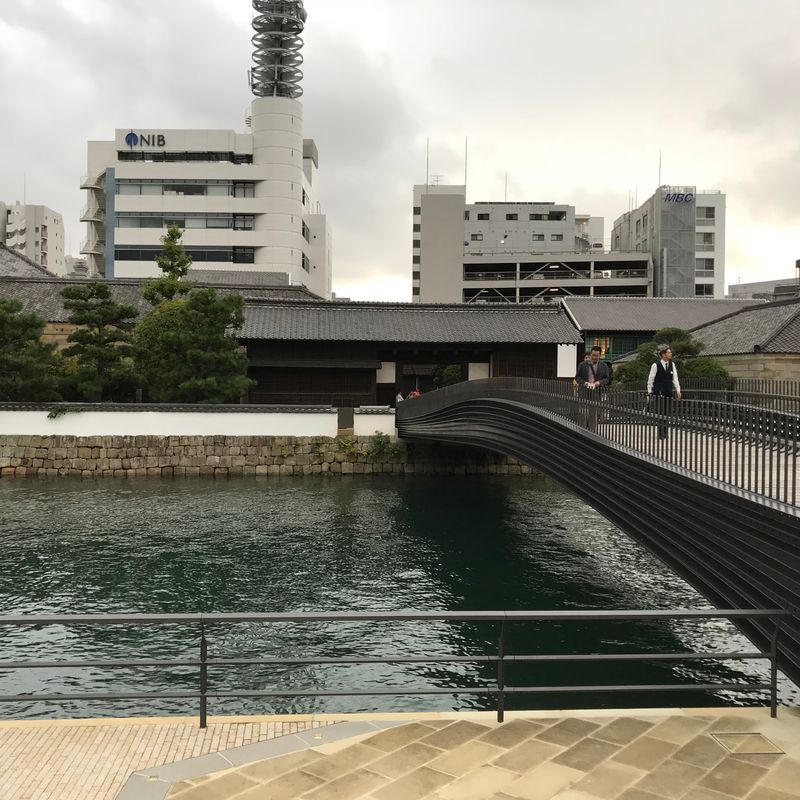 Dejima
It's hard to believe now, but much of Nagasaki city did not exist several hundred years ago, since a great deal of the metropolis sits on reclaimed land (landfill). Back in the day, the bay took up much more area, and "Dejima" was a stand-alone island created so foreigners could reside and trade so they wouldn't technically "enter" Japan. The actual Dejima was lost a combination of the nuclear bomb and postwar reconstruction, but the city made efforts to restore the island to its original shape and reconstruct historically accurate buildings based on salvaged documents and forensic examination of the ruins.
What is left is a history-lover's dream. I was like a kid in a candy shop, enjoying the place that was now restored and full of historical exhibits. There was a modest entry fee but plenty worth it for people interested in history or anthropology. For those who aren't there is at least this...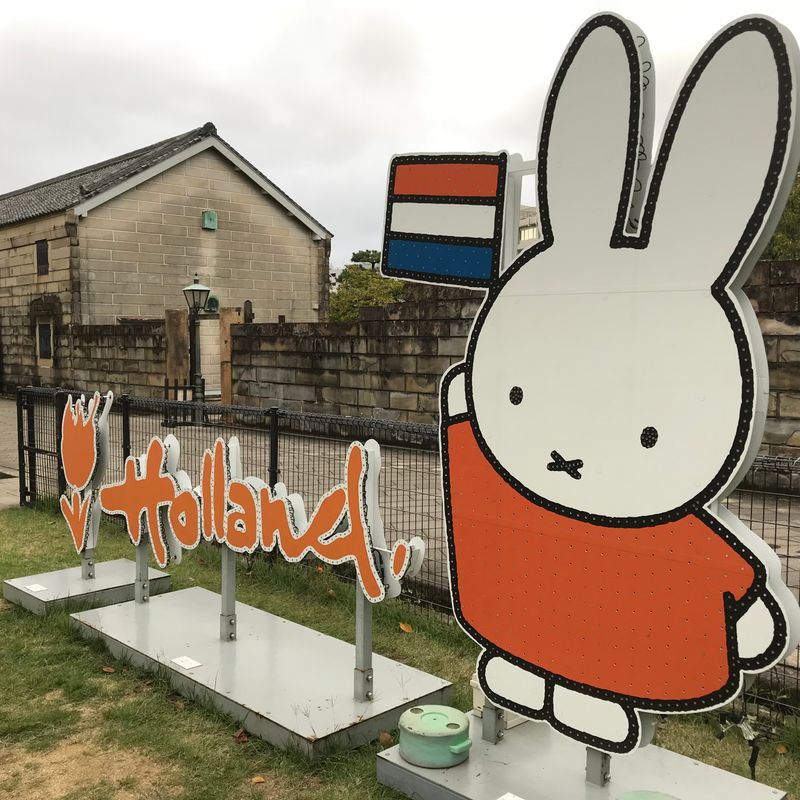 ...a big Miffy sign donated by the Dutch government as a symbol of the long friendship with the people of Nagasaki!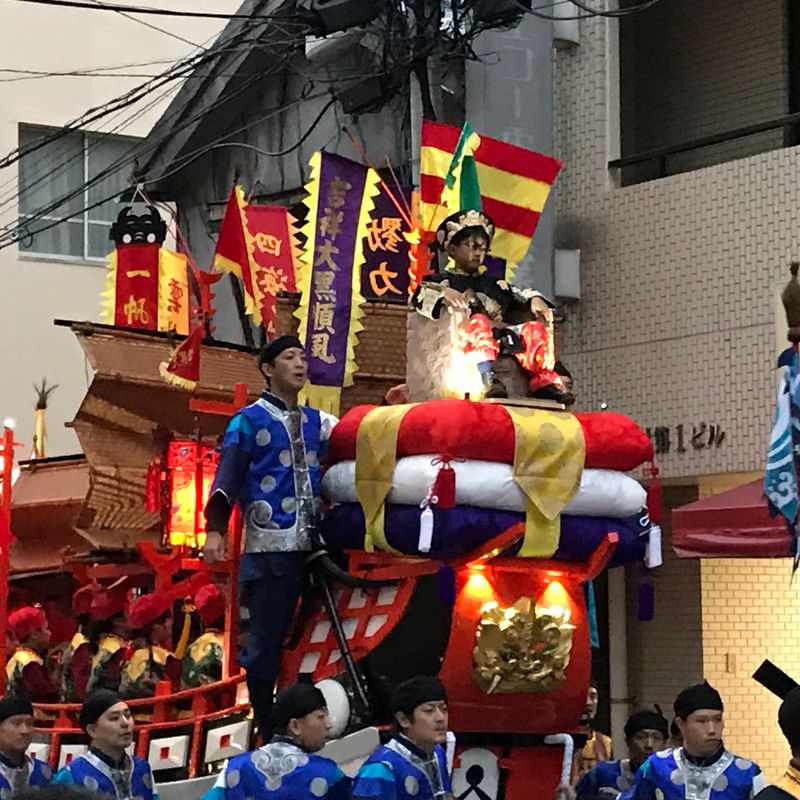 Nagasaki Kunchi
The Nagasaki kunchi is the city's annual, multi day festival. There is a strong mix of Japanese and Chinese traditions that can be seen in the dances, the outfits, and the floats. Formally, the festival is attached to the Suwa Shrine atop a hill overlooking most of Nagasaki bay, but smaller processions occur all over the city.
In fact, we were awoken at 4:30 in the morning by music being played and people shouting outside of our hotel. We thought that they were only practicing, but when I went out to take a look, this is what I saw: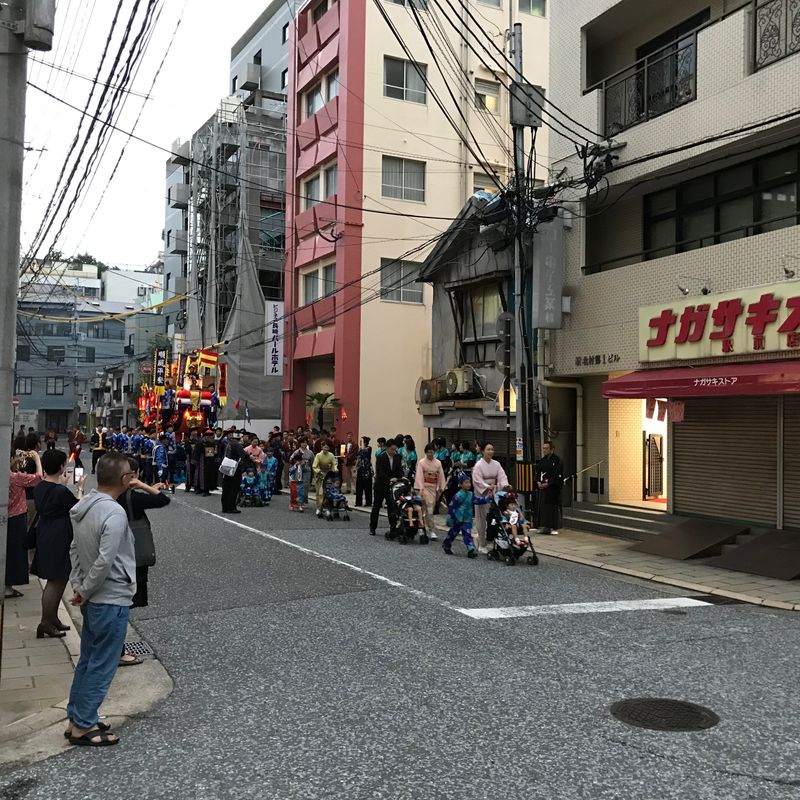 Incredible that folks were up and at it that early! Even harder to believe that this is a three day festival with events happening across the city.
The Nagasaki Kunchi occurs every October from the 7th to 9th. The main events are at Suwa Shrine, but you can look for smaller processions all over Nagasaki city.
As I mentioned before, there is much more to see. Check out the gallery below for some other highlights from our trip!
This post is supported by Japan Airlines (JAL), one of City-Cost's Supporters helping City-Cost bloggers to enjoy life in Japan and engage in new experiences.
Gallery - A few Nagasaki highlights
---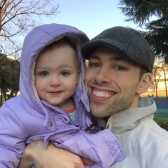 Hitting the books once again as a Ph.D. student in Niigata Prefecture. Although I've lived in Japan many years, life as a student in this country is a first.

Blessed Dad. Lucky Husband. Happy Gaijin (most of the time).
---
1 Comment
Laughed out loud at "the granddaddy of them all, Nagasaki"! My sentiments, exactly. Would definitely love to go back there this year, given the time and money.