Nov 29, 2018
One of the best places to shop for Christmas goodies are 100 yen stores. You're able to get a bunch of stuff to have you feeling festive (some of it at very impressive quality!) without breaking the bank. Also, if you're only here in Japan as a short-term expat, you probably don't want to shell out for expensive decorations knowing there's a chance they'll get damaged en route to your next location - I'm in that boat myself, which is why 100 yen decor is helpful!
If you're planning on decorating or gift giving, here's some of what my local 100 yen store (Daiso) has on their shelves this year.
Holiday Puppets
300 yen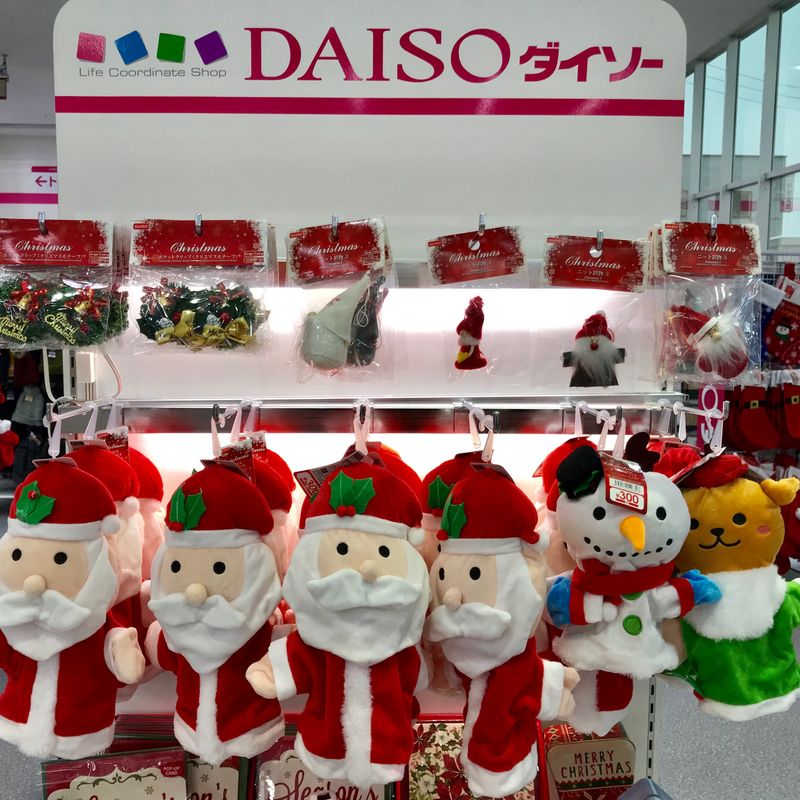 These were super adorable and would be fun stocking stuffers for the little ones. My local store had three varieties available to choose from, including a Santa Claus, a snowman and a reindeer. They're more expensive than your usual Daiso fare, but when I compare them to hand puppets I've bought for my children elsewhere these are still a steal. I'm going to snag all three!
Trees - various sizes and price points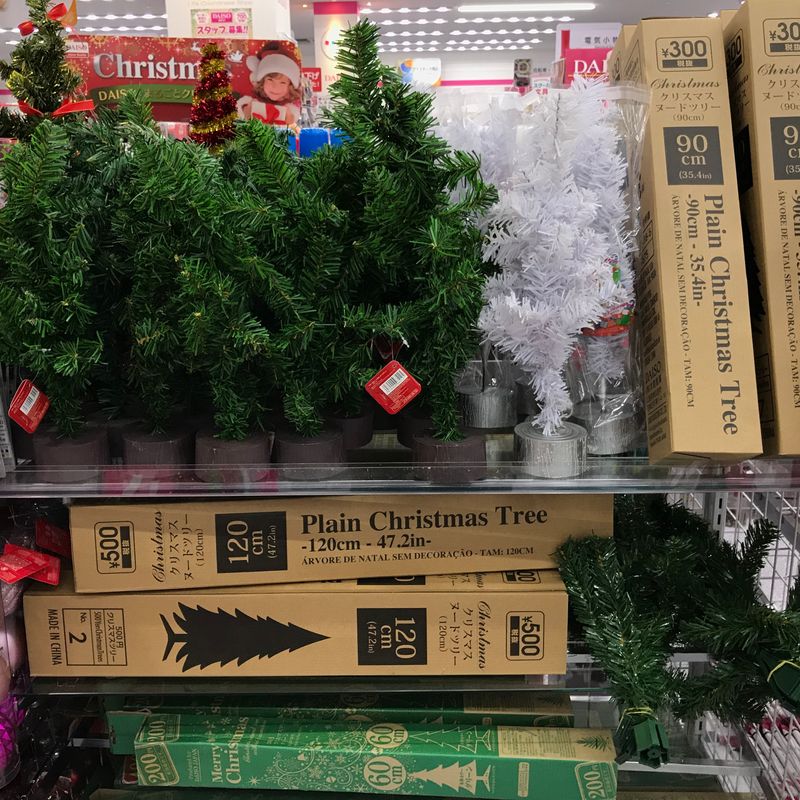 Many people would say that it doesn't feel like Christmas without a tree to put up. Irrespective of the amount of space you've got at home, Daiso has you covered - there's everything from trees that will work as a table centerpiece through to ones that are over a meter in height. Prices are naturally very reasonable too, with the 120cm tree only setting you back one shiny 500 yen coin.
Costumes
Around 300-500 yen
Daiso also has an impressive selection of costumes to choose from, in both children's and adults sizes. My husband has been asked to reprise his role as our daughters school Santa for their Christmas party this year, so if you're in the same boat then Daiso is a way to get yourself looking like Father Christmas for only a handful of coins.
Holiday headbands
Approximately 150-200 yen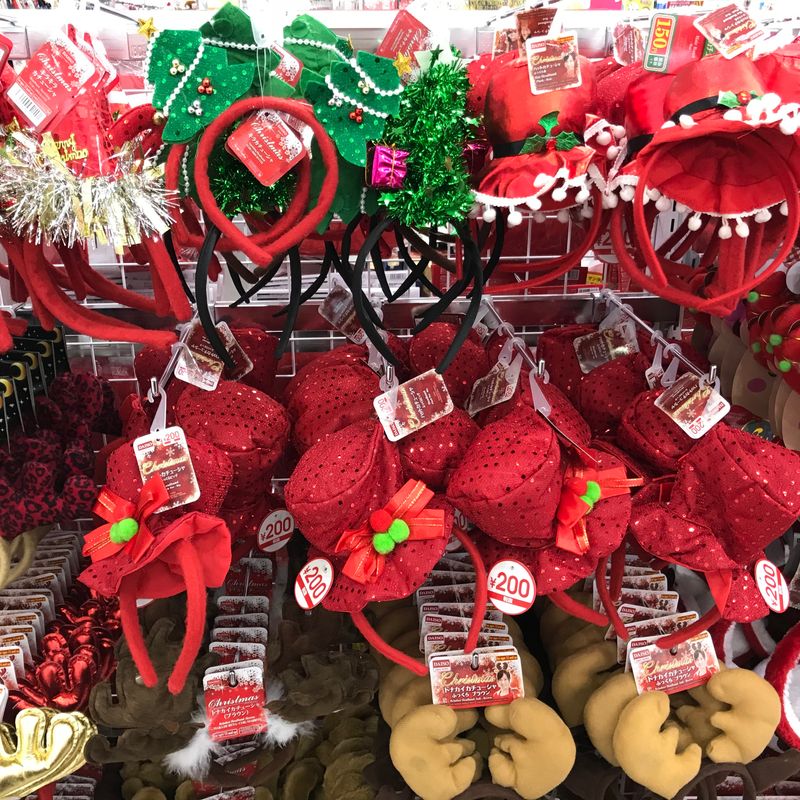 Maybe you don't want to go down the route of a full costume, but wouldn't mind some Christmas cheer at any holiday parties you're attending. Daiso has a wide range of headbands topped with everything from mini Christmas trees to reindeer antlers. They seemed quite well made too - they'd definitely last multiple Christmas seasons.
Cards and labels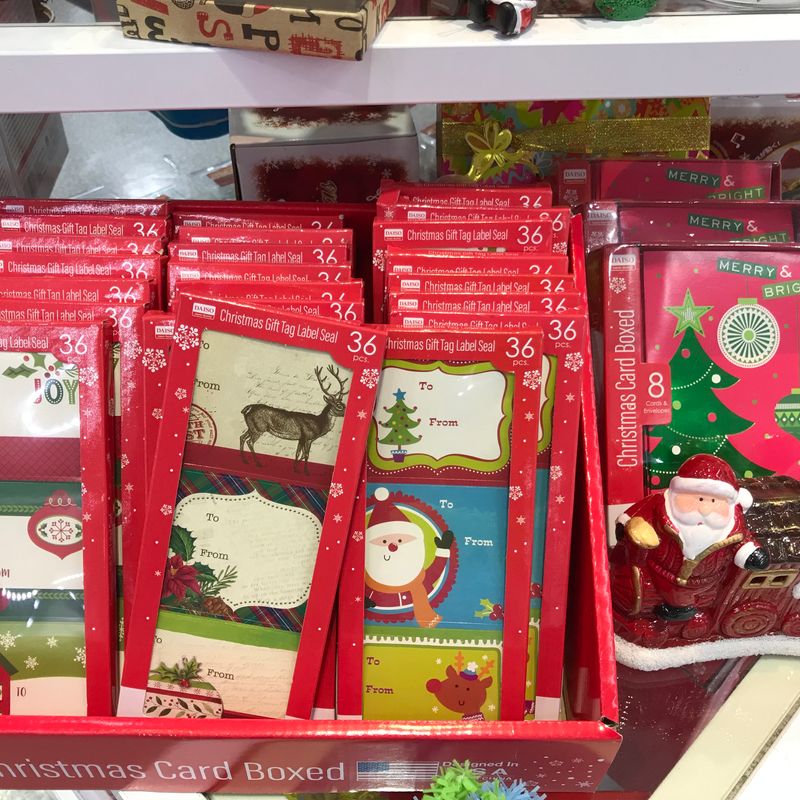 If you do have a few people to buy gifts for, Daiso has cards and labels here by the bucket load too. The gift labels I saw came in both a traditional and a more modern design, and each packet has 36 labels in it. Not bad at all!
Nail decals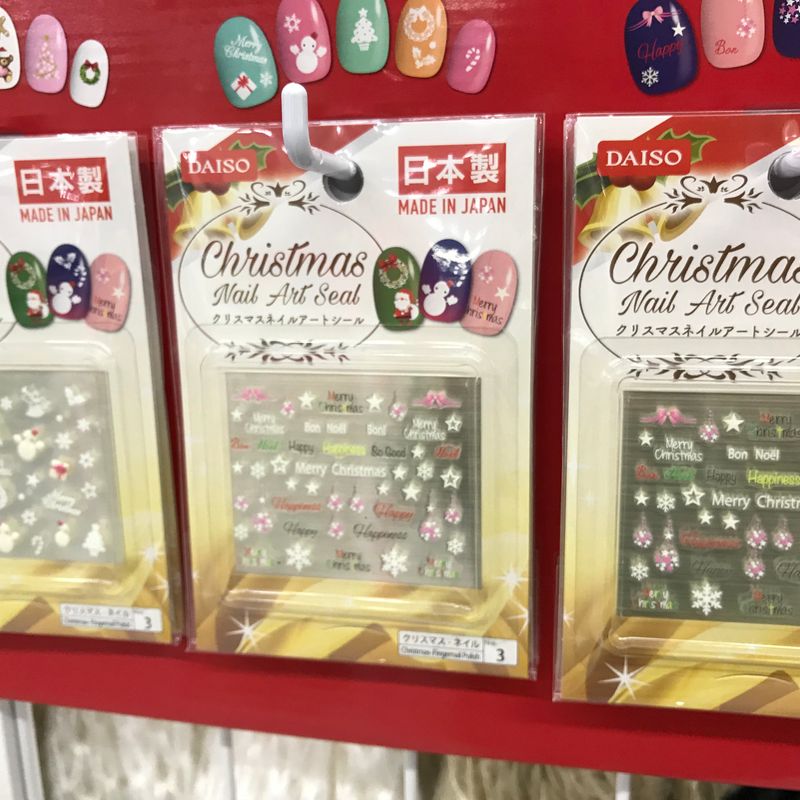 If you're a fan of doing your own manicures since they can be notoriously expensive here in Japan, stocking up on some of these holiday nail decals is a way to inexpensively get into the spirit of the season. They'd also make for super lightweight things to send back home too - you could pop a few inside a card and still mail it at the standard price. Winner!
Window Stickers
My children are obsessed with window stickers, and 100 yen stores have a great range of them year round. These ones would again be fun little stocking stuffers, or an easy and cheap way to decorate for the holidays if you don't have a bunch of space for a tree or other decorations.
Cups, napkins and cutlery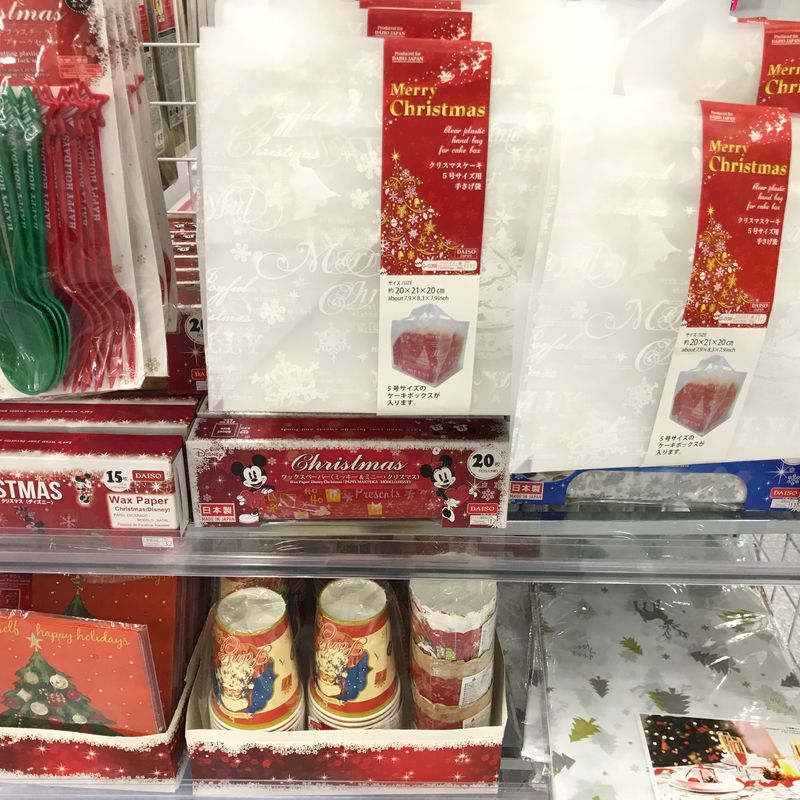 If you're hosting a Christmas shindig, then 100 yen stores are a good way to get your hands on things like cups, napkins and cutlery that are perfect for celebrating with.
Are there any Christmas goodies you love stocking up on at the 100 yen stores? Anyone care to report on what they've found at other stores like Seria or Can-Do?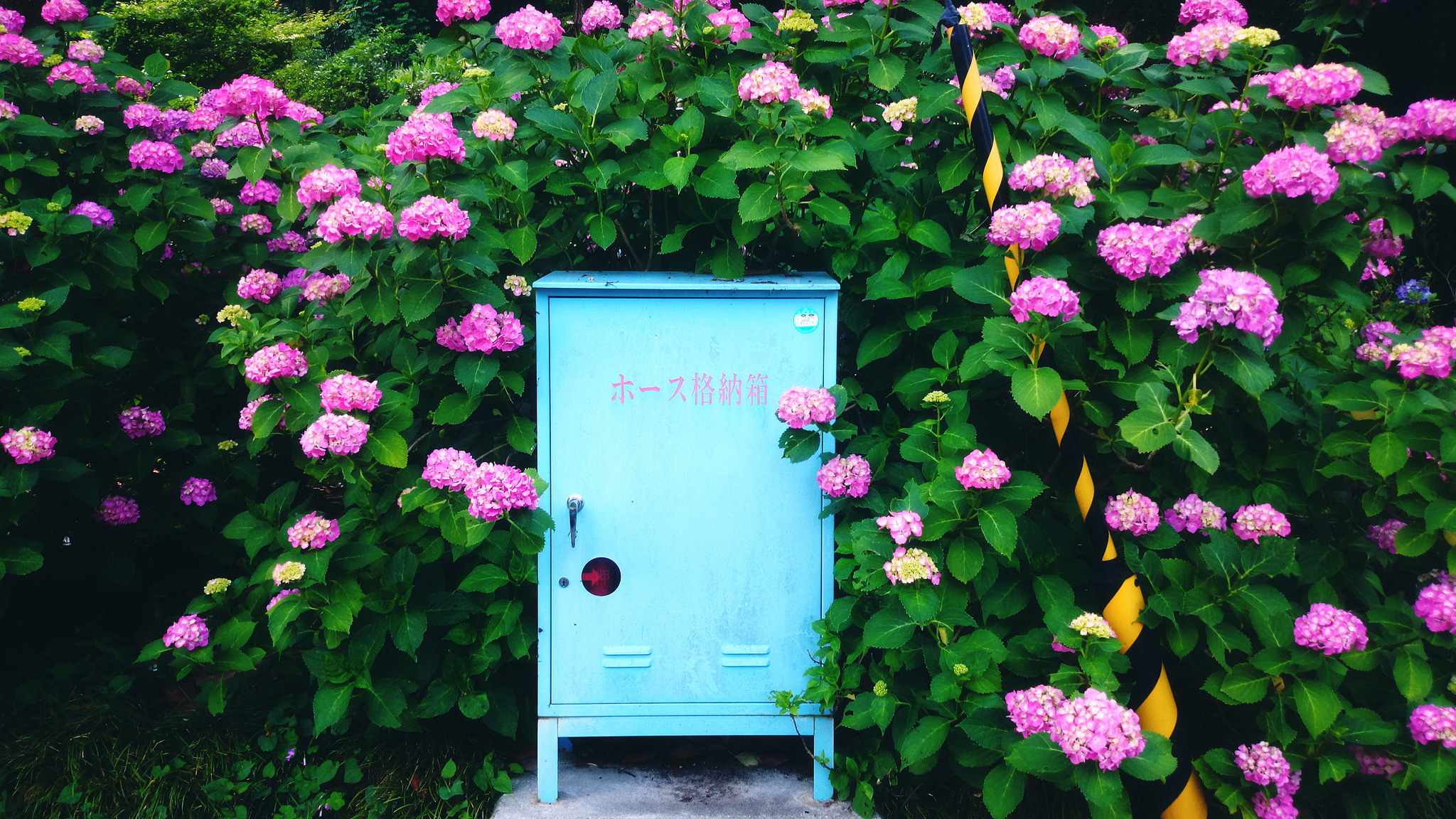 After spending the last several years in the beating heart of Tokyo, I will be spending the next three in the countryside of Japan. I adore this country and all it has to offer - and I'm always learning more and more about life here as I go along!
---