Oct 8, 2018
Whatever the duration is of your expat stay in Japan, it's likely that you'll encounter a time when you have to send money back home. It may be to pay something in your own bank account, it may be to transfer money to a family member or friend, or it may even be when your time in Japan is coming to an end if you're only here as an expat for the short term. There are a number of ways to send your money back home, and for simplicity's sake I usually go via the post office.
Before I start, let me mention a few things. Japan Post is doubtfully the cheapest option you have out there for transferring money back home. It cost me 4000 yen as a fee, even though I'm a customer of Japan Post for banking services. You can use the service even if you're not a customer of JP bank, but the fee is slightly higher at 5000 yen. Bear that in mind and make an informed choice as to whether this option is right for you.
For me, I like that I can easily do the transfer from my town here, and I don't need to know any fancy Japanese banking terminology to get a transfer done - the form is in English and Japanese.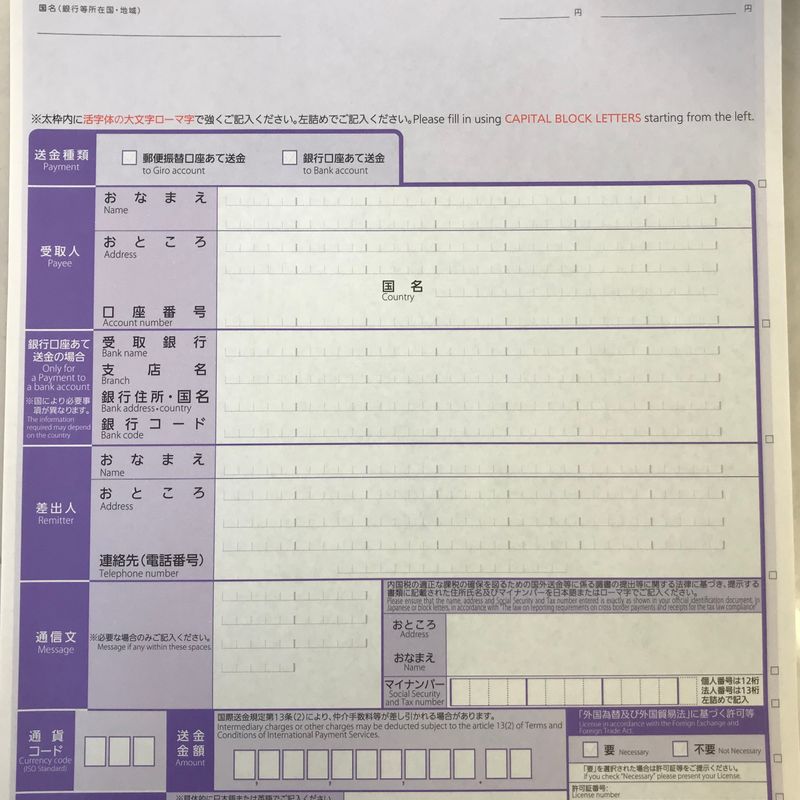 Now, let's get down to business, and what you'll need in order to fill in that form.
At the top of the form it will ask you to tick whether you're transferring to a bank account or to a Giro account. Tick bank account!
Payee Section:
That's who you're transferring your cash to. You'll need their full name as it appears on their bank account, their full address that appears on their bank statements including the country, and their account number. This is all probably pretty straight forward if you're transferring money to your own account back home.
You're also going to need some information about the bank that you're transferring money to. You'll need the bank name, the bank address and country (usually the head office address is the one to go with), and the bank code. Most places are going to refer to this as a SWIFT code, and it's essentially an alpha-numeric sequence used to identify banks around the globe. Some banks have separate SWIFT codes for international transactions coming through in local currency and a different one for transactions coming through in foreign currency, so double check that if you're unsure.
Remitter:
That's you! You'll need to put your name, address in Japan that corresponds to your bank account, and your phone number. You'll also notice a section that asks for your social security/tax number - that's your "my number" 12 digit sequence, so be sure to have that available to input.
Currency Code:
I sent money back home in Australian Dollars, so the currency code in ISO format is AUD. Some of the codes are straightforward but others might stump you depending on where you're sending money to. There's a list at the link here if you're unsure.
Amount:
Fairly straightforward! It's worth noting though that the amount you transfer may be slightly different once it hits the recipient's account because of fees charged by the receiving bank and by intermediary banks along the way. Some transfers go via other banks enroute to their destination, and it seems like each bank takes a small fee for their part in getting the transfer where it needs to be.
Purpose of Remittance:
Again this is pretty straightforward. Mortgage Loan Payment? Tax Payment? Credit Card Payment? Whatever the reason is for your funds transfer, fill that in.
There's also a section that asks you to tick a couple of boxes to make sure you're not doing anything dodgy with your money transfer. Hopefully this is an easy section and you don't have to umm and ahh about what to tick in this part!
Once you've got everything filled in, hand it over to the JP staff member. They'll get everything lodged, double check anything with you that they're unsure of (they usually do a digit check with me to make sure the account details are all correct!) and then they'll print you off a receipt. Hang onto that until the funds hit your account or until you get confirmation from the recipient that the funds have landed in their account. They usually give you a time frame of approximately a week to 10 days for the transfer to arrive in the recipient's account but often it is sooner than that. Don't fret though if it takes the full 10 day duration as advised.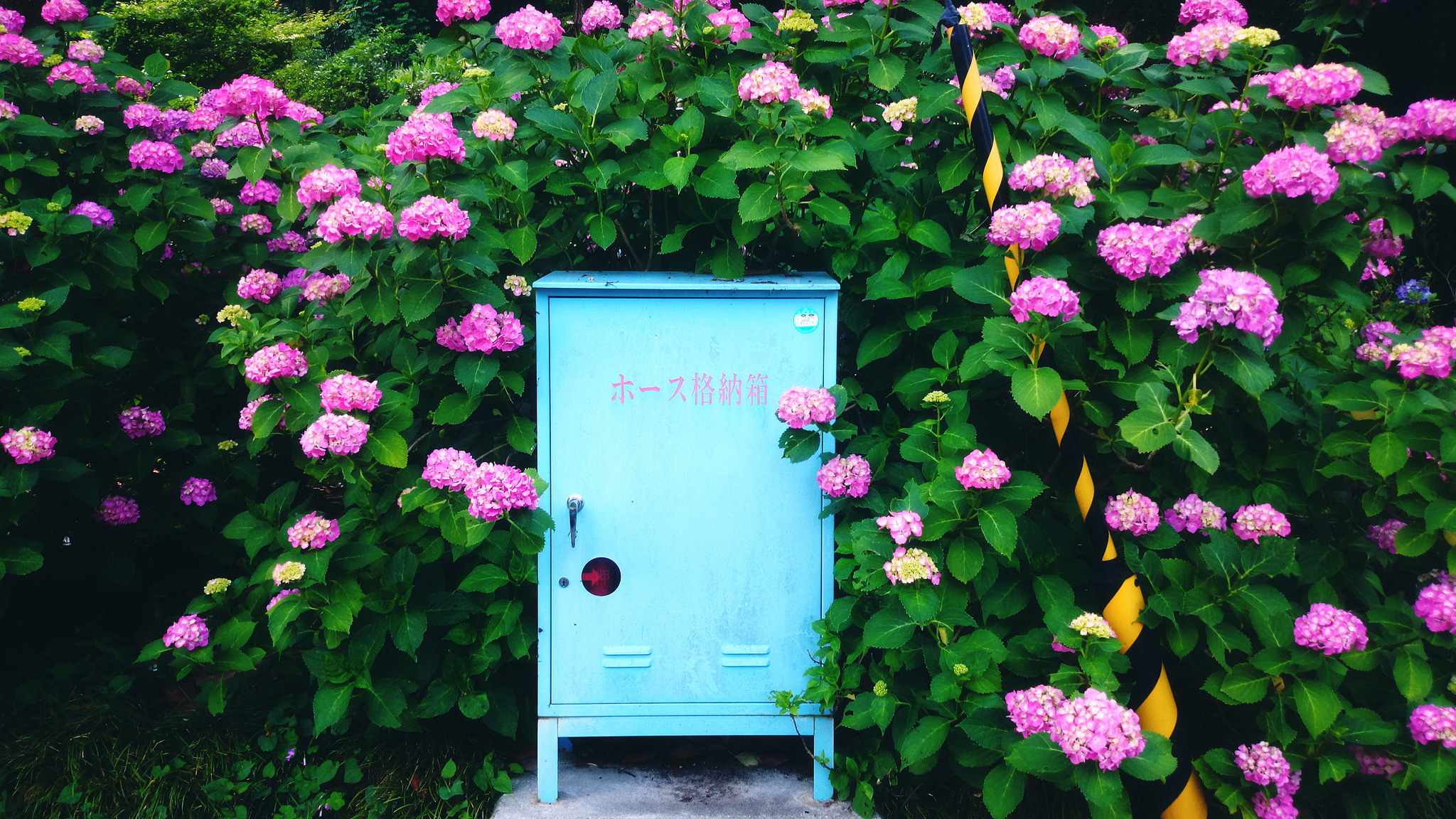 After spending the last several years in the beating heart of Tokyo, I will be spending the next three in the countryside of Japan. I adore this country and all it has to offer - and I'm always learning more and more about life here as I go along!
---