Apr 28, 2019
I've always loved the art of snail mail, but honestly as life has become busier as the years have gone by (work, kids, you know the drill), the time it takes to sit down and write a letter has often given way to email correspondence.
In saying that, I do still try and send out cards (and the odd letter or two) when I can, but I appreciate anything that makes the process easier.
I stumbled across an app earlier this year called "Lttr" (short for letter, of course!), and it's been a convenient way to send out a piece of snail mail on a regular basis that I can arrange from my smartphone. Lttr allows you to personalize a monthly calendar, which gets sent out like a postcard. They're perfect for pinning up at a workplace desk, or even popping on your fridge. The app only works in Japan (I wish it was international - hoping it expands!) but it's convenient for us as my husband's parents live in Tokyo.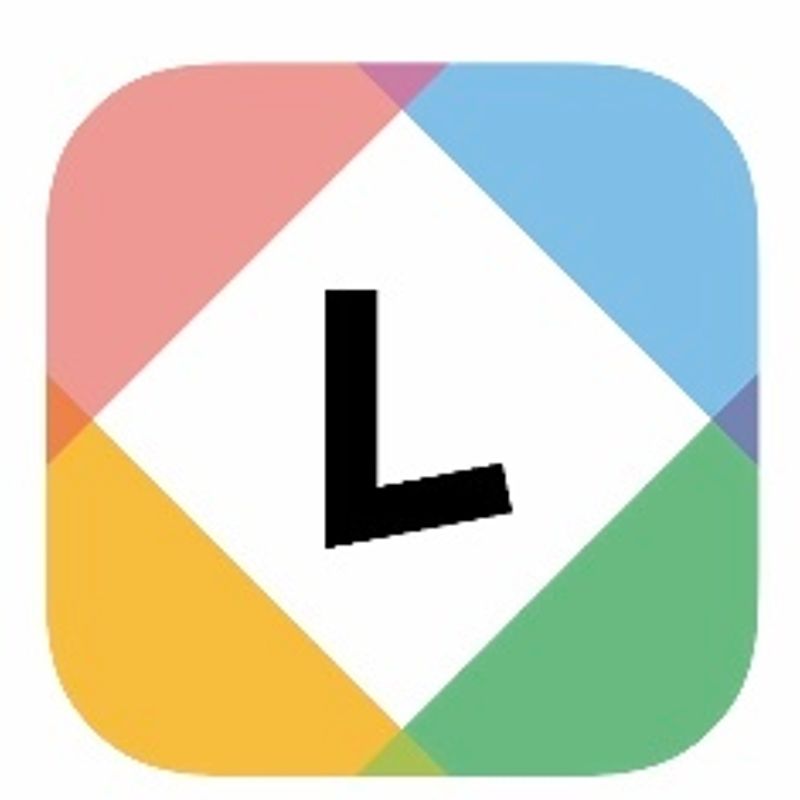 Using the app is pretty straightforward. If you have notifications turned on, you'll get a reminder when you can order the next month's calendar. For instance, it's now the first week of April and I'm ordering the calendar for May.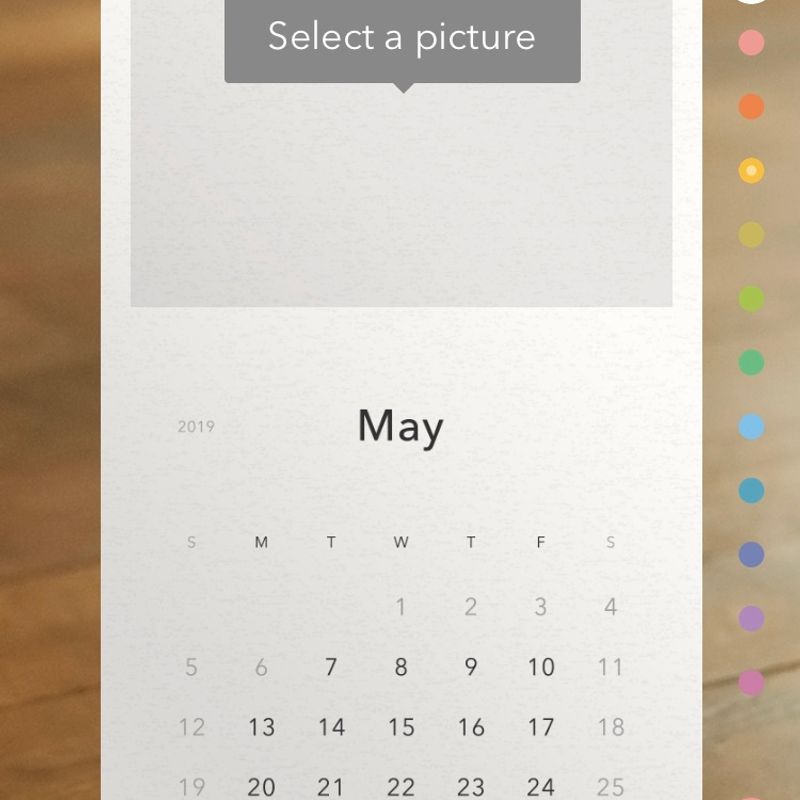 When you head into the app, you'll see a blank template for the month you're personalizing. You can select a color for the background, or personalize it a bit more with a selection of graphic designs. They have a bunch of options including flowers that are in season, or graphics for certain special events like koinobori for Children's Day coming up. The graphics do increase the price of the card a little, so bear that in mind.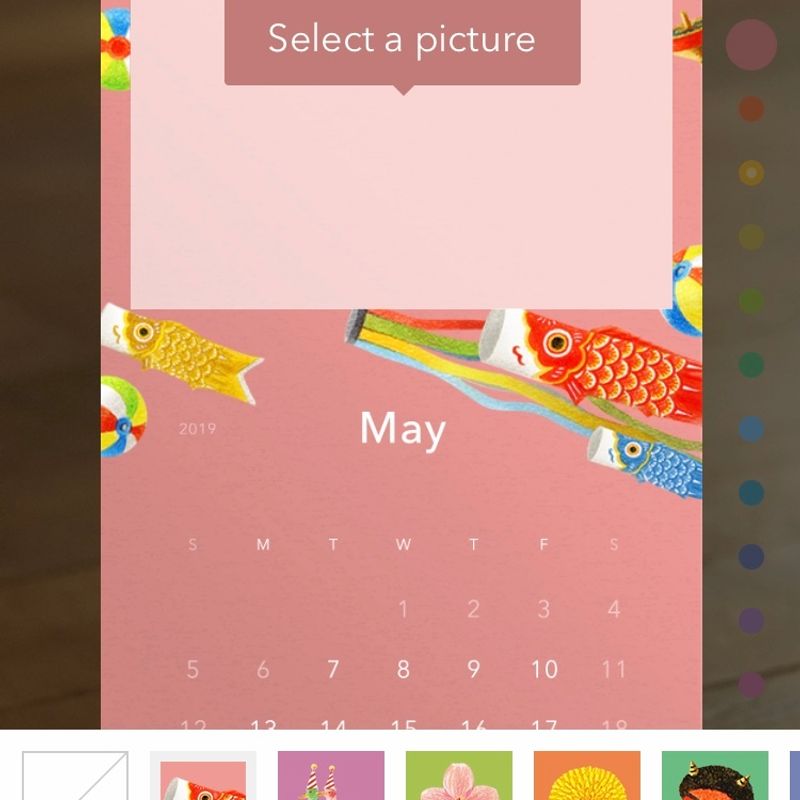 Once you've made the selection for the colored background you want (and any additional graphics if you want to jazz things up a bit) you can select a picture from your phone's camera roll to input. I usually just pop a candid picture of my kids on my ones - what grandparent doesn't love updates on what the kids are doing, right?
You'll then be prompted to pop in the address details for who you're sending your card to, and your address. There's also the opportunity to write in a message for your recipient. You don't have tons of space for the message length, but it's enough to let the receiver of your card know how you're all doing. The app will also ask you if you want to send a card to your own address, too.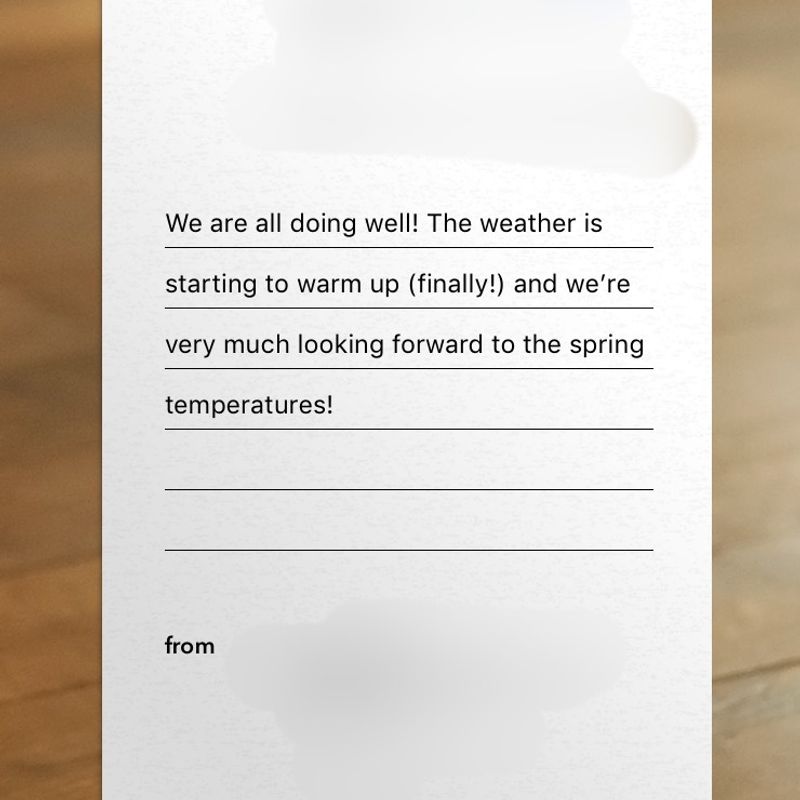 And that's that! You pay for the card being sent through the app itself, and this can be done using major credit cards including Visa, MasterCard, JCB and Amex. Your recipient will receive their card in a few days after you order it.
It's an easy peasy way to get some snail mail out to a loved one, all without having to brave the post office!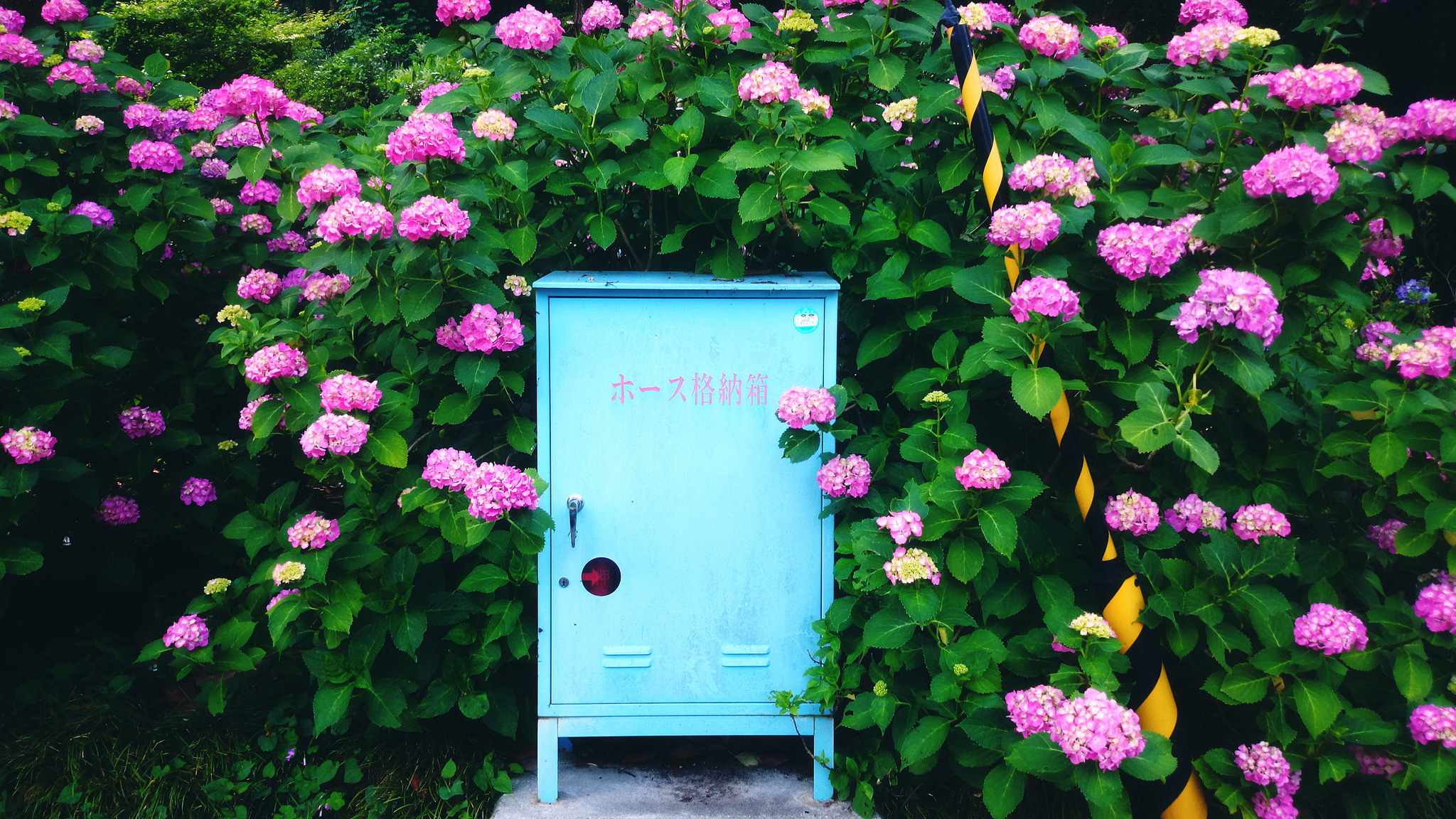 After spending the last several years in the beating heart of Tokyo, I will be spending the next three in the countryside of Japan. I adore this country and all it has to offer - and I'm always learning more and more about life here as I go along!
---