Apr 21, 2018
A food that is synonymous with health in many parts of the world is yogurt. From the obvious benefit of being a great source of calcium, through to the protein and the healthy bacteria that many varieties include, it's become something of a superfood staple in many Japanese households.
However, when it comes to yogurts in Japan, there are a wide range of types - and it can often seem overwhelming trying to decipher what's what in store. Here is a bit of a rundown of some major players you'll find on store shelves across the country.
Oikos
There are several different varieties of greek yogurt, many of which have just popped up in recent years. One of the most popular is Oikos, made by Danone. Their gimmick is the layer of fruit that sits on the bottom of each yogurt cup. Flavor varieties run the gamut from cherry, blueberry, mango, strawberry, passion fruit...the list goes on!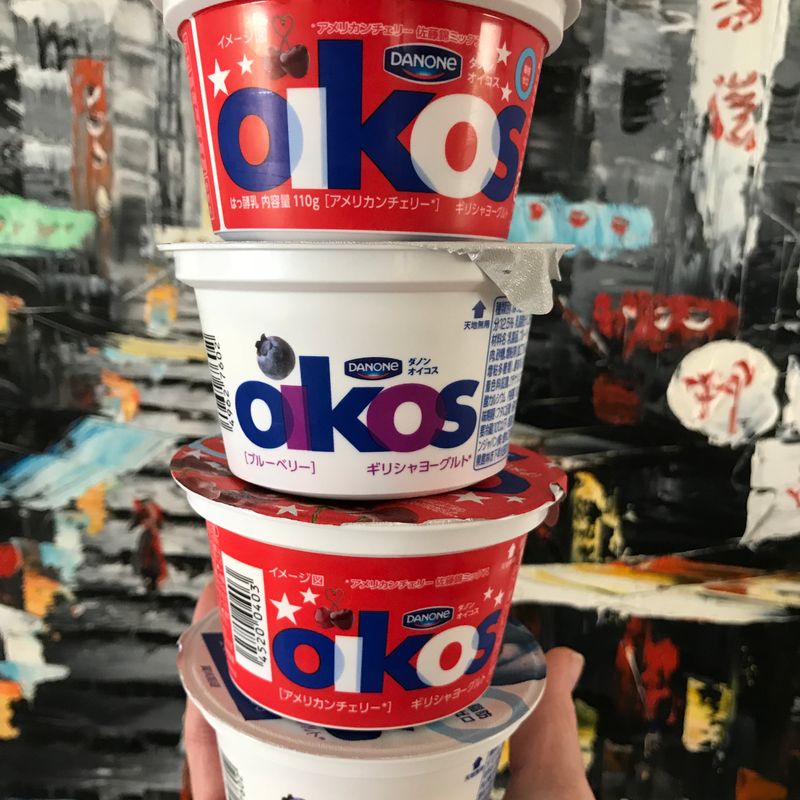 Partheno
Partheno (produced by Morinaga) is another brand of greek yogurt you'll find stocked everywhere from supermarkets to convenience stores - they're in smaller cups than Oikos, but the overall consistency of Partheno is thicker and creamier than the other brands I've tried. They also have varieties that come with fruit sauces and even honey, but the difference here is that the fruit flavorings or honey come in separate packets rather than mixed in with the yogurt itself.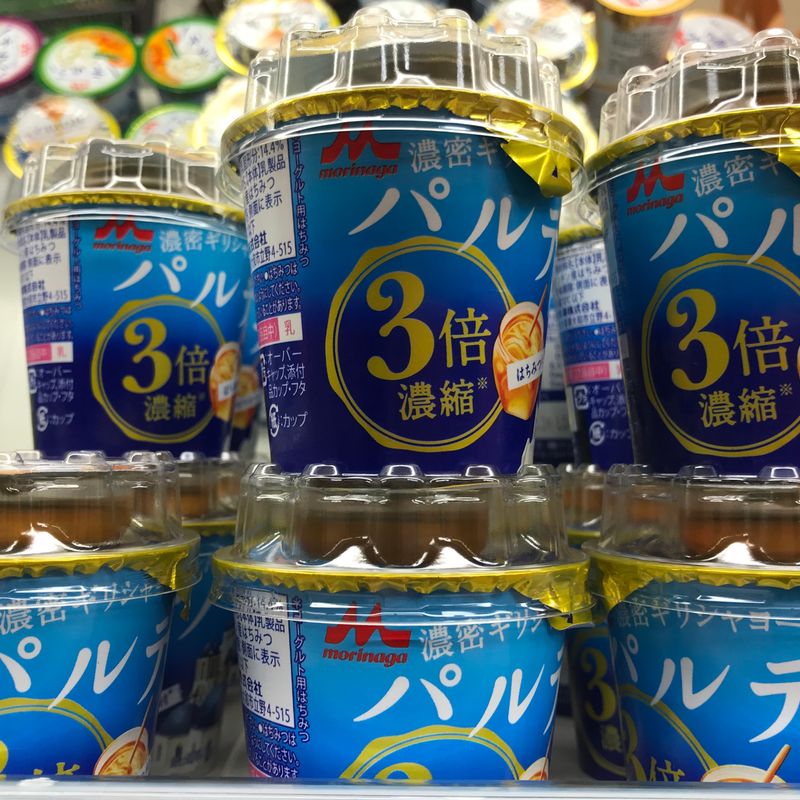 Store branded greek yogurt
Some supermarkets such as Aeon also have a store branded line of greek yogurt in various flavors. To me the taste and consistency of the Aeon store brand is similar to that of Oikos.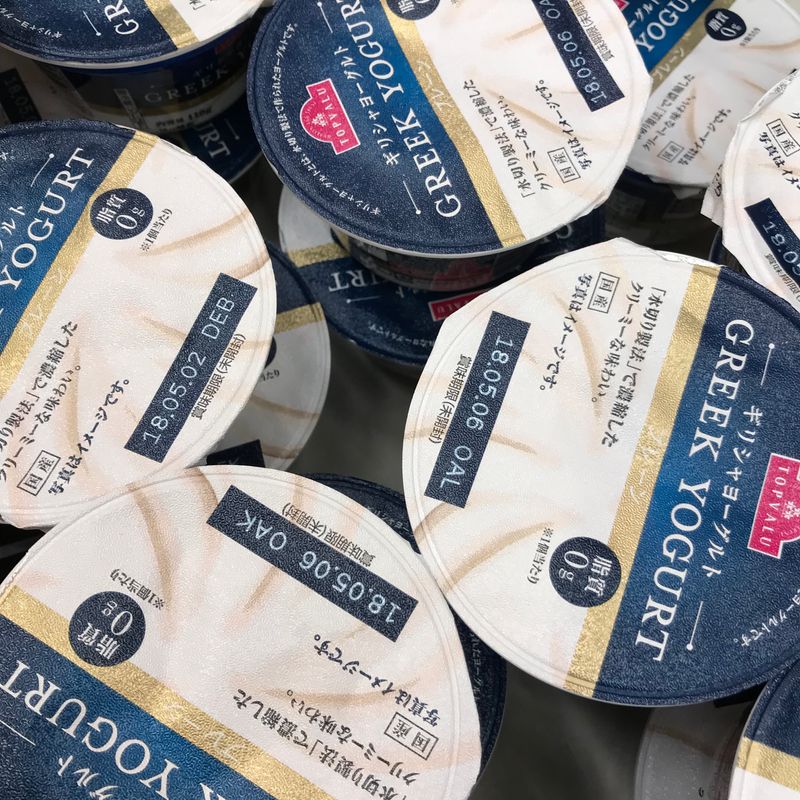 Many yogurts on the Japanese market also promote specific health benefits, such as particular bacterias that are present in them - many of which are beneficial for gut health. Some of these are in tub varieties, others come in small bottles that you can pop a straw into and drink.
Meiji R-1

The health benefit of Meiji's R-1 yogurt is that it contains a particular variety of lactic acid (OLL1073R-1 - hence the R-1 name) said to assist with everything from cedar pollen allergies (get on it, allergy sufferers!) through to alleviating the symptoms of arthritis.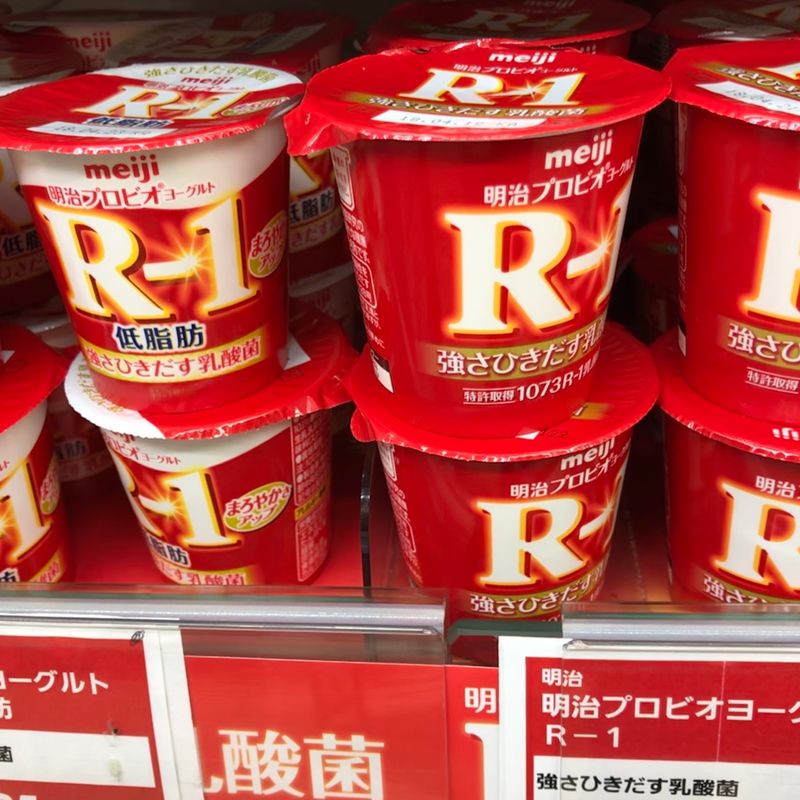 Meiji LG-21
LG-21 contains another variety of lactic acid (Lactobacillus gasseri OLL 2716), helpful for a host of gastrointestinal tract issues.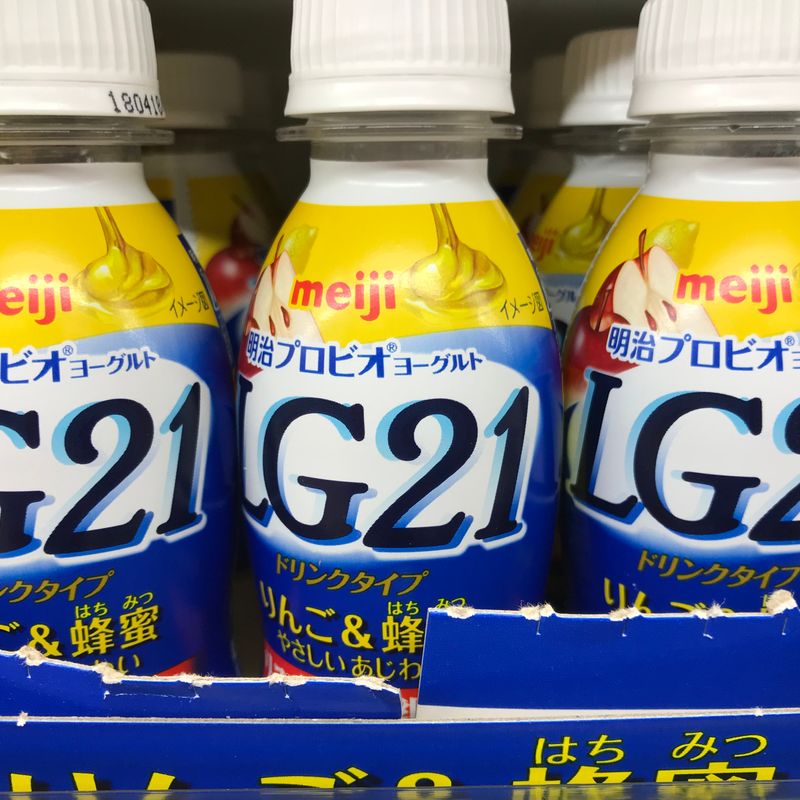 Danone Densia
You're going to get a good calcium fix with most yogurts on the market, but Danone Densia gives you 50% of an adult's recommended daily calcium requirement and up to 100% of an adult's recommended daily vitamin D allowance in one tub. This graphic from the Danone Japan website gives you an indication of what a daily calcium requirement looks like - it makes a couple of tubs of yogurt seems like an easy feat in comparison.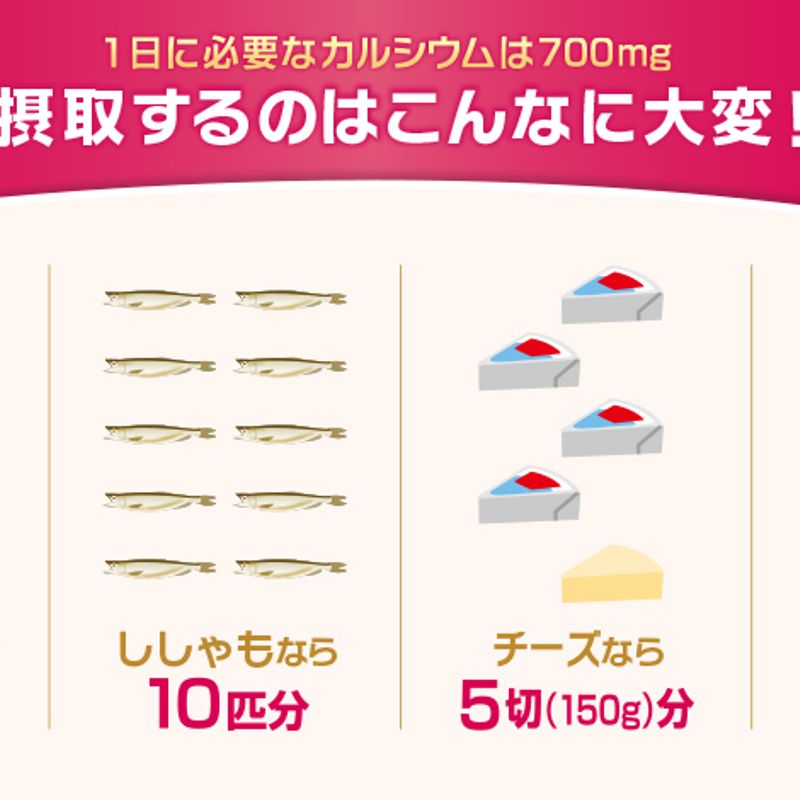 The varieties of Danone Densia on the market at present include plain, plain sugar free, and a blueberry strawberry mix.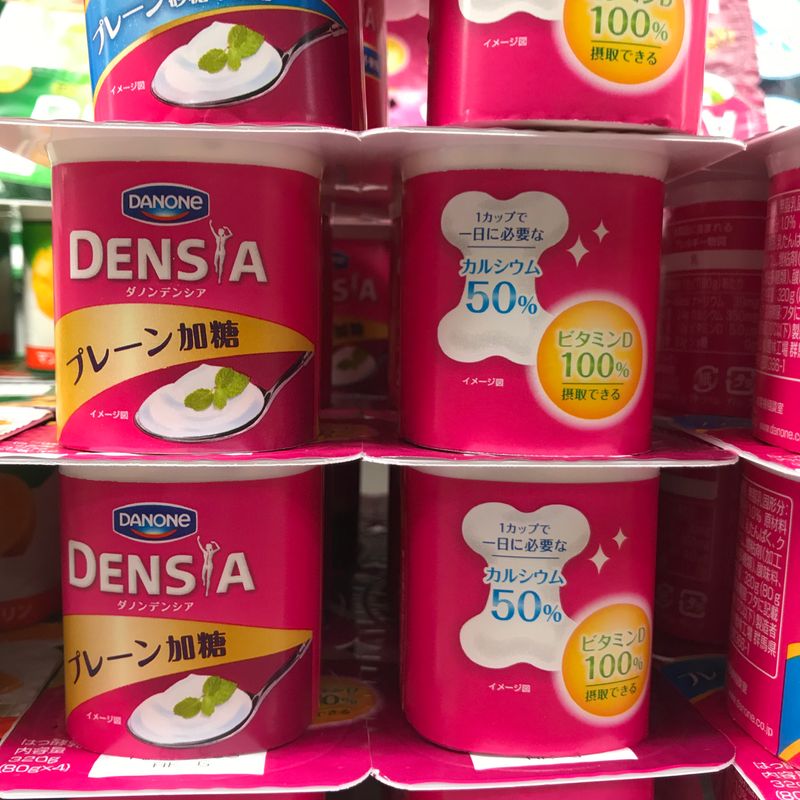 Glico Bifix
Bifix products are all about the Bifidobacteria - the friendly bacteria that live in our digestive tracts. Benefits of bifidobacteria include lowering levels of lipopolysaccharides in the intestine, and helping to inhibit harmful gut bacteria. Bifix comes in a range of flavors in tub form including aloe, blueberry, peach, strawberry and plain - and there's also a drinkable version.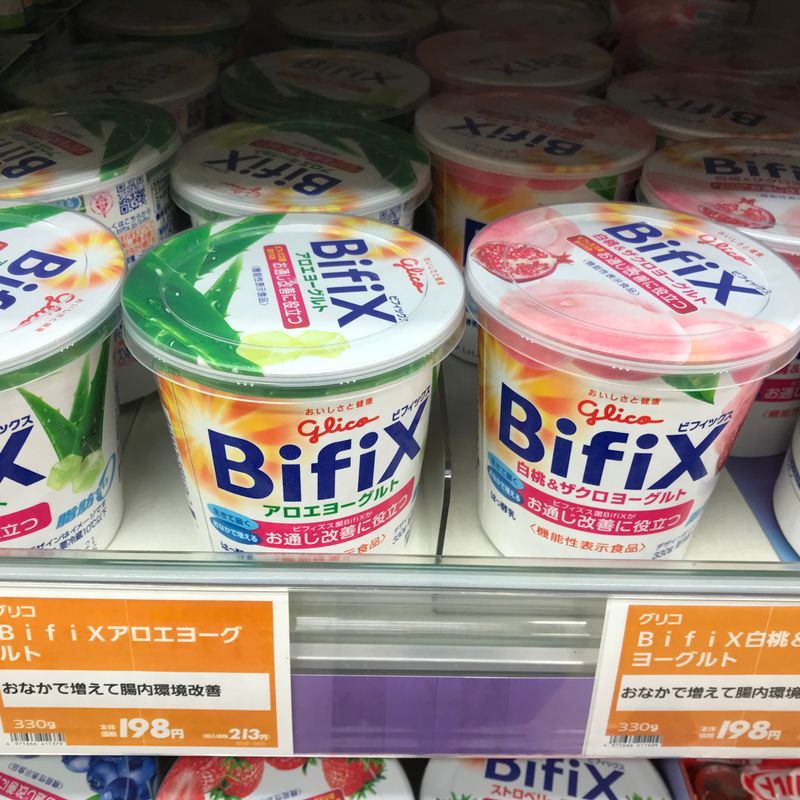 Meiji Bulgaria
Meiji's Bulgaria line of yogurts is a dominant player - their yogurt sales are said to account for 30% of all of Japan's market. Interestingly, the production of a Bulgarian style yogurt in Japan goes all the way back to Osaka's World Expo back in 1970. Executives from Meiji were impressed with the Bulgarian Yogurt on offer there - and the rest is history, you could say!
You'll see LB81 written on most of their product range, indicating the presence of a lactobacillus (lactic acid bacteria) strain - it's another one that's excellent for gut health.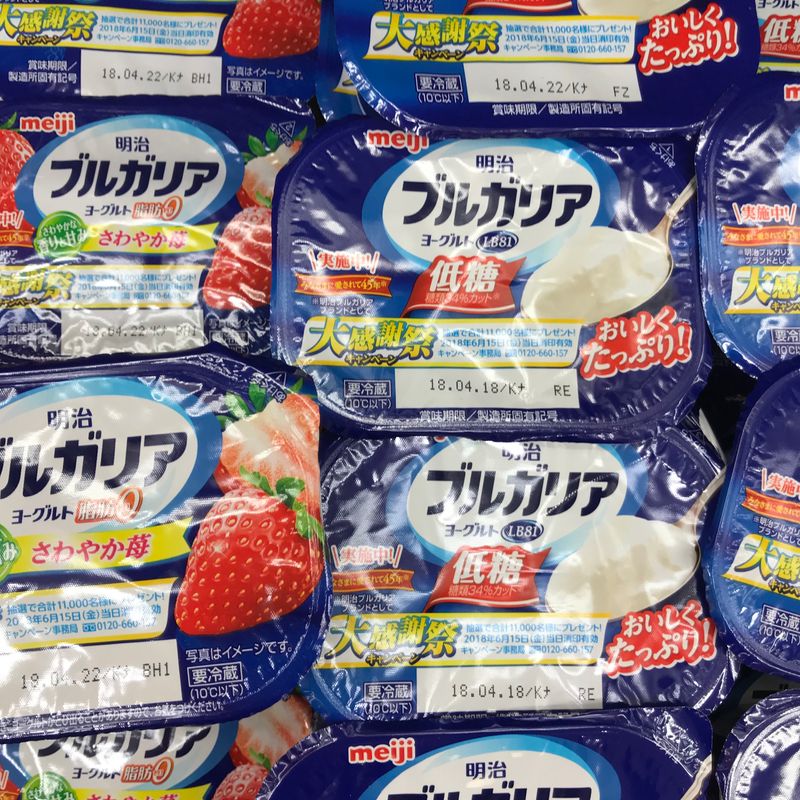 There are also inexpensive store branded probiotic yogurts, such as the Aeon brand.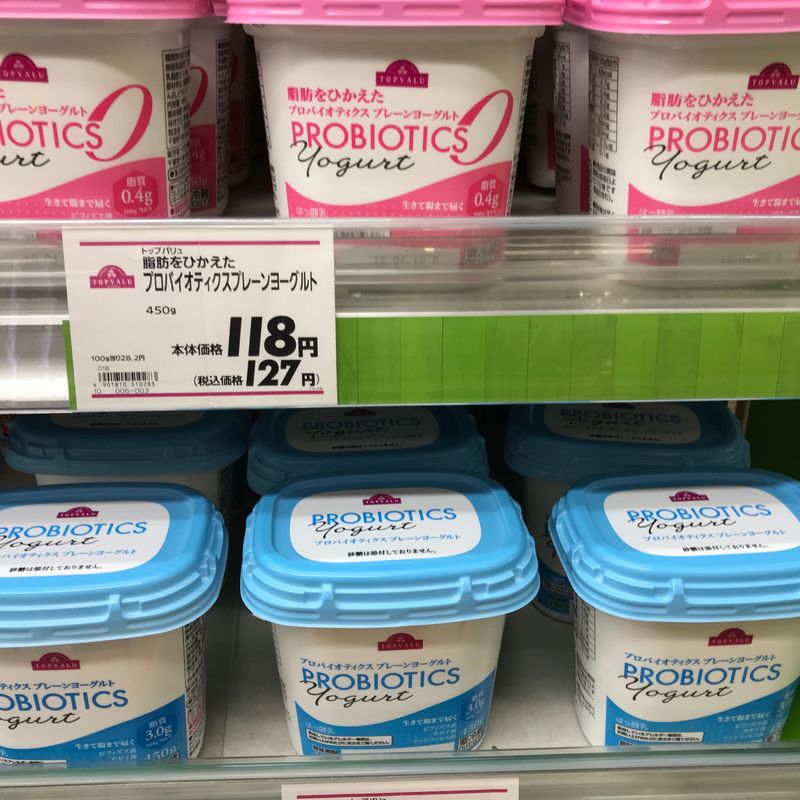 Any other yogurt brands you enjoy in Japan? Care to share any others that may have additional health benefits?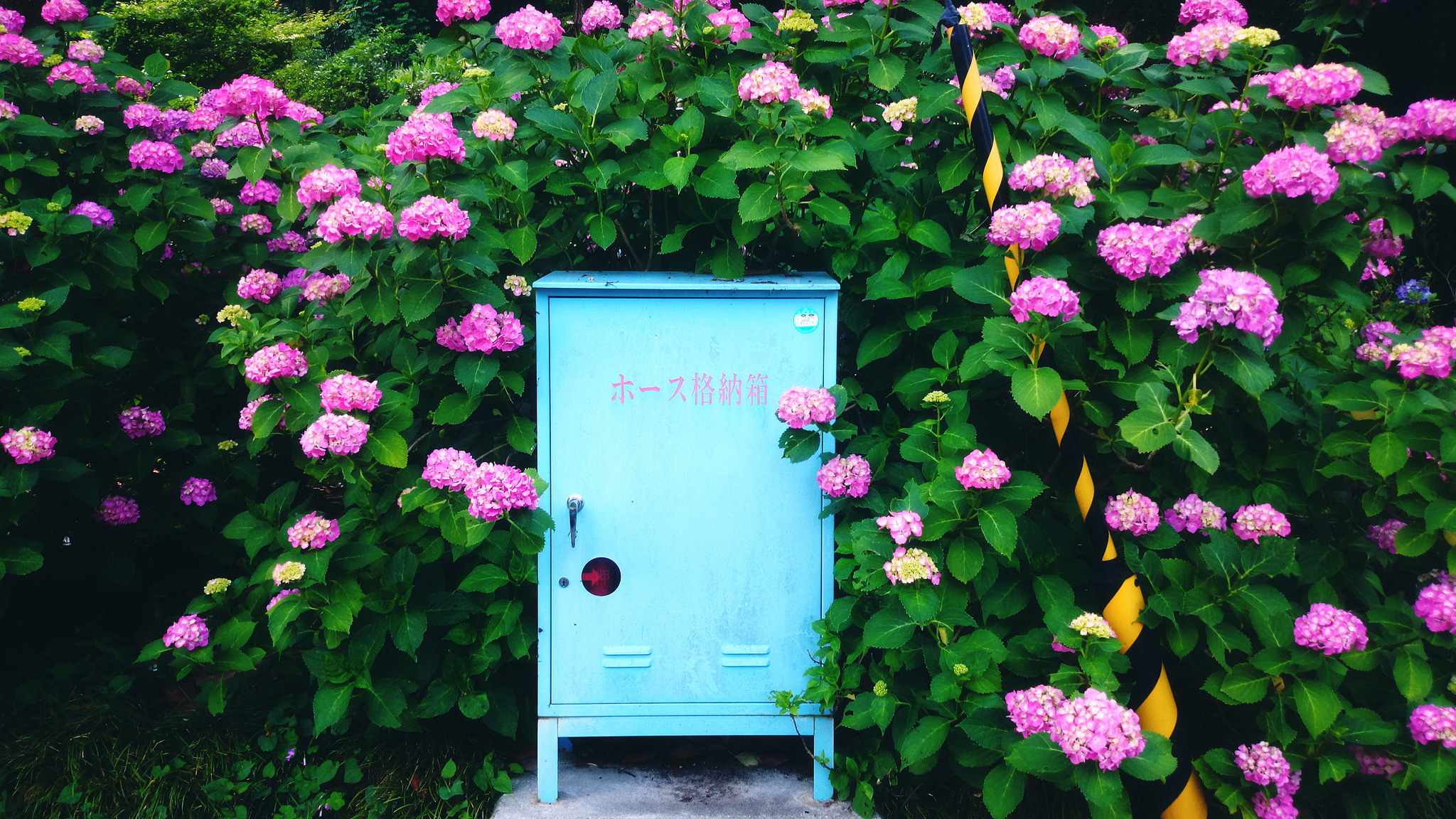 After spending the last several years in the beating heart of Tokyo, I will be spending the next three in the countryside of Japan. I adore this country and all it has to offer - and I'm always learning more and more about life here as I go along!
---
2 Comments
Yakult, Calpis, & Nomu-yoguruto! I often buy the Megumi brand or locally produced brands of plain yogurt. Plus the yogurt flavors are sometimes unique here. I remember thinking aloe was a really strange yogurt flavor when I first moved to Japan. (And of course, sakura.) There's a brand こくRich which has a really creamy dessert yogurt - we liked the blueberry rare cheesecake flavor.

Hi all. I have bought glico bifix and gave to my 9month old baby. Is it safe for babies? Pls suggest