Dec 30, 2018
I recently ordered some Shizuoka green tea off Amazon, in part because of the adorable packaging. What can I say - I like cute design! When I received it in the mail though, I noticed it was nibancha, rather than ichibancha which I'm more used to purchasing.
So what's the difference?
There's a great explanation you can check out here on the World Green Tea Association website, but long story short - ichibancha is the first flush tea and has a better reputation as being top quality tea. Ichibancha also contains three times the amount of theanine that nibancha does, which is one of the elements that gives tea its' flavor. There's also differences in the time it takes to grow ichibancha compared to nibancha.
Back to this specific tea I ordered, though! The packaging has a design of Mt. Fuji on it, complete with tea fields in the foreground, and was shaped like Fuji-san too. I was impressed with just how much tea was in the packet - the weight of the packet is 150 grams, but since the leaves themselves are quite light it's surprising how much volume is packed in.
The back of the packet has instructions on how to brew a perfect cup of this nibancha green tea. They do note to put some extra tea leaves in your tea pot or tea ball than you usually would - perhaps this has something to do with the fact that nibancha doesn't typically have the same depth of taste as ichibancha does.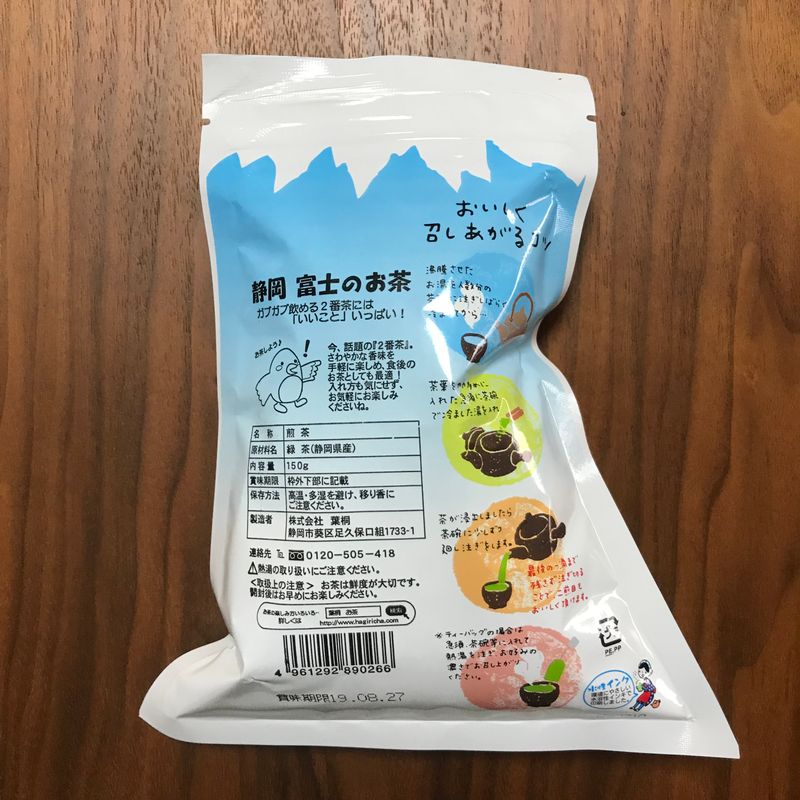 The nibancha leaves were also a lot larger than what I was used to with ichibancha. Here's a picture of the inside of the packet so you can see what I mean - I've tried a lot of different green tea varieties from Shizuoka and I think these were the largest tea leaf pieces I've come across.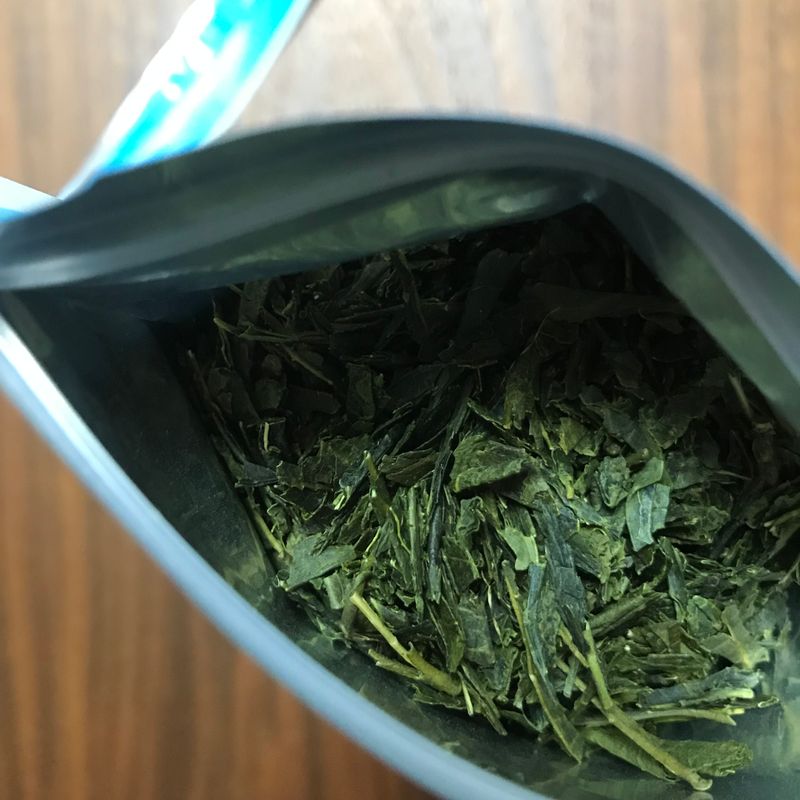 So how was the taste?
Taste wise, I enjoyed the tea a lot. I did have to brew it a little longer than other teas I've tried to get it to taste the way I wanted - my first brew was quite weak and I prefer a stronger cup of tea. Once I got the hang of it though I was impressed. Despite nibancha often being seen as second best, I think the quality of tea grown in Shizuoka means that even their nibancha is good quality.
Price point wise, this was a bargain at just over 500 yen. I'd definitely buy it again and I also think it would be suitable for gifting my family or friends back home. The taste is pleasant and the packaging gives off that quintessentially Japanese feeling.
If you'd like to purchase it too, you can find it on Amazon Japan here.
This post is supported by Shizuoka Green Tea Guide, one of City-Cost's Supporters helping City-Cost bloggers to enjoy life in Japan and engage in new experiences.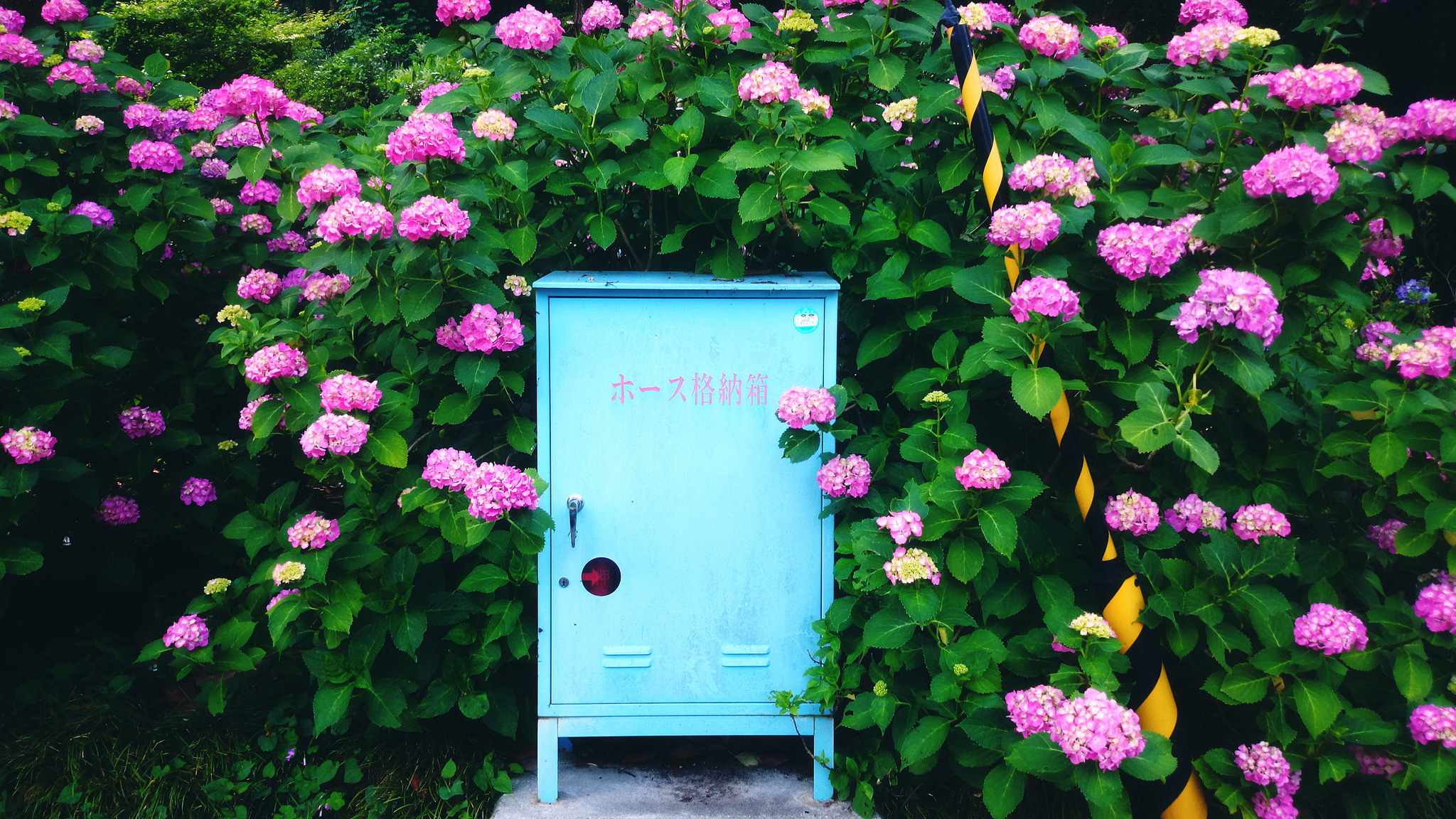 After spending the last several years in the beating heart of Tokyo, I will be spending the next three in the countryside of Japan. I adore this country and all it has to offer - and I'm always learning more and more about life here as I go along!
---