Jan 20, 2018
You might be in Japan as an expat because of someone else in your family working or studying here - and depending on your circumstance, finding full time or part time paid employment might be difficult or out of the question based on your personal skillset or visa conditions. In saying that, you might still be looking for some form of work to fill in your days, and that's where volunteering can be a great option. When I lived in Tokyo I volunteered at several different organizations and found it to be a rewarding and enjoyable experience. "How do you go about finding volunteer options though?" you might be asking? Well, here were the ways I found some of my volunteer work sources.
Through a church group
Some churches or religious organizations have affiliations with volunteer groups, or organize volunteer events themselves. One volunteer activity that I took part in twice a week was making onigiri for some of Tokyo's homeless population. I found out about the opportunity through The Franciscan Chapel Center located in Roppongi, and actually met a number of expats there too. As well as the onigiri making, they also held annual events you could participate in, including a Christmas party that they held for a nearby orphanage.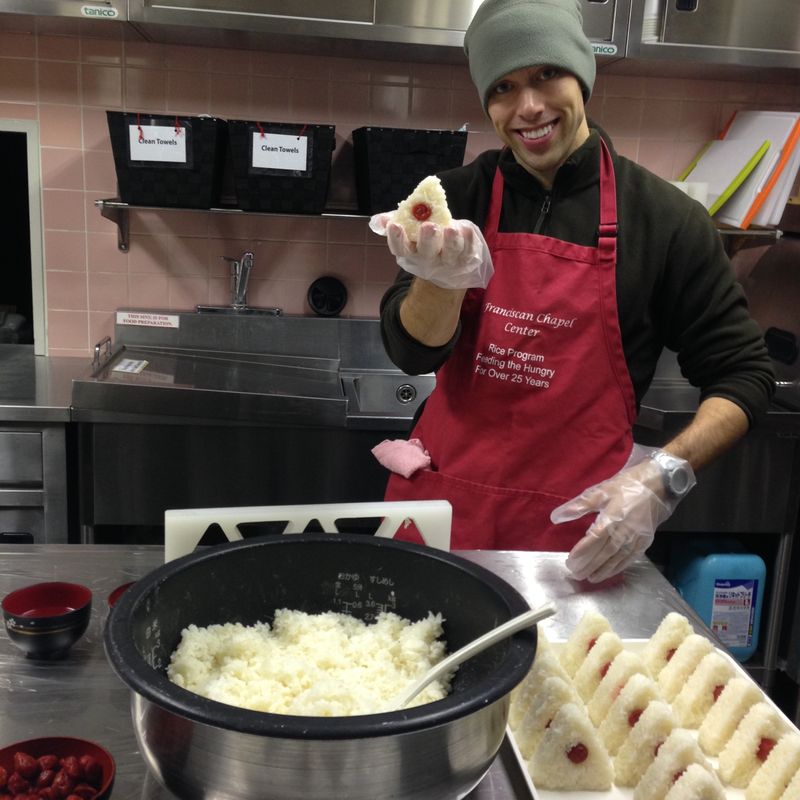 My husband helping out making the onigiri at Franciscan Chapel Center in Roppongi
Searching Online
The internet has a wealth of information about volunteer opportunities, and two of the best that I found for Tokyo based volunteer opportunities were Second Harvest Japan, and Hands on Tokyo. Second Harvest Japan are a food distribution organization, who prepare meals for the homeless and serve them up in Ueno Park. Hands on Tokyo have a range of volunteer activities, from gardening projects to assisting those with disabilities and more. My husband and I particularly enjoyed serving up food to the homeless in Ueno Park because it was a way to not only give back, but also to connect with the people you were helping. There are more details about volunteering through either Second Harvest or Hands on Tokyo at their website links above.
Schools and places of employment
Another place where volunteer opportunities may come up are through the schools or employers of your loved ones in Japan. Whether it is doing some kind of volunteer based work at your children's school, or doing something externally that the schools or workplaces have an affiliation with, they can be good ways of finding out what's available and where you could lend your time.
Volunteering is a great way to spend some of your time giving back while you live in Japan - I'd highly recommend it if you have the chance!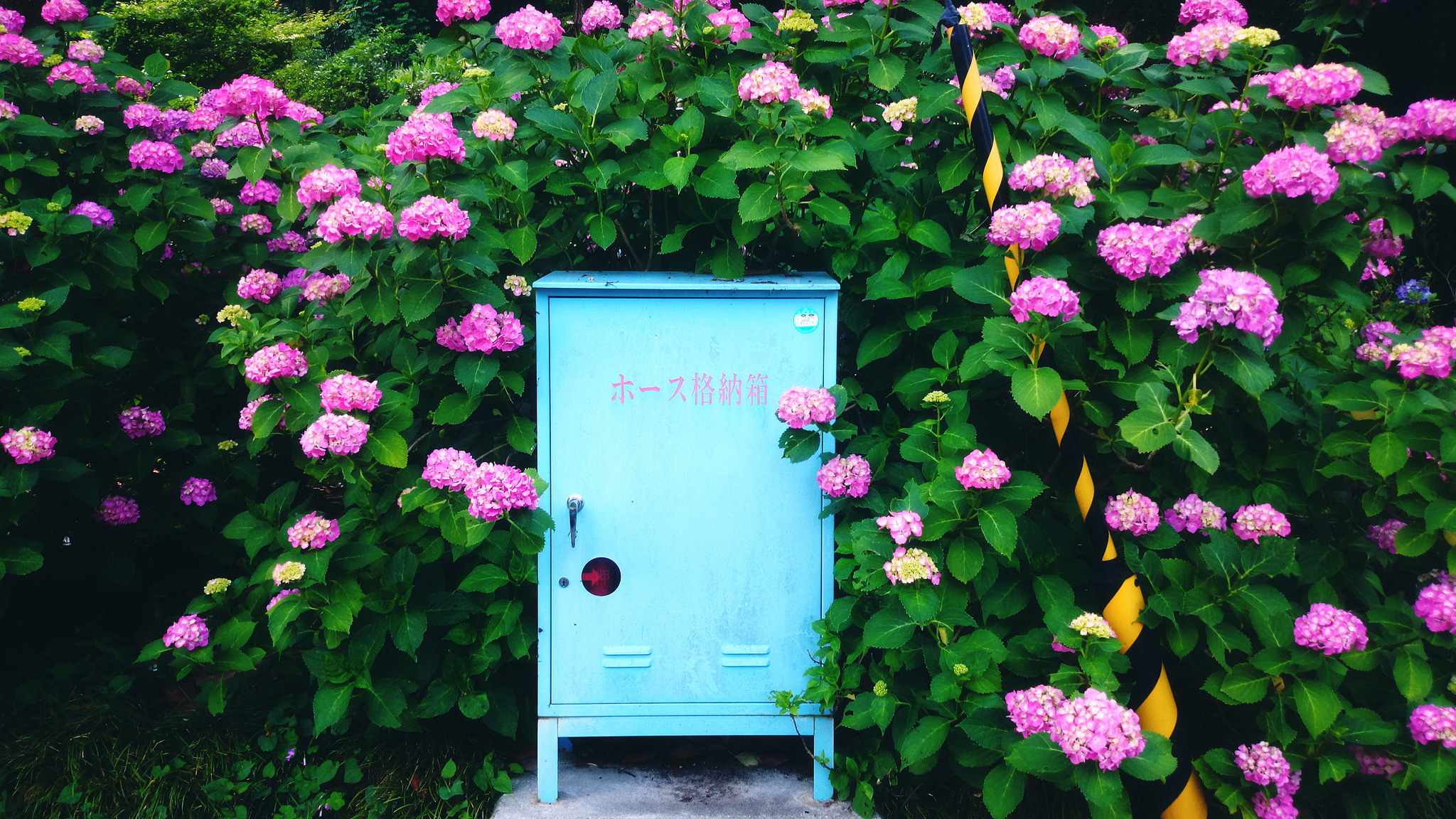 After spending the last several years in the beating heart of Tokyo, I will be spending the next three in the countryside of Japan. I adore this country and all it has to offer - and I'm always learning more and more about life here as I go along!
---
2 Comments
I volunteer (through an English school I work at a little) at an orphanage, but it's only one hour every other month. Good reminder to find some more opportunities. I've been volunteering since I was a kid & agree that it's a positive thing for everyone.

@helloalissa we're really looking forward to when our kids are old enough to get them involved too. I think it's one of those things that just really makes you grateful to be able to help others and appreciative of all the good things in your own life - it does for me! :)