Aug 8, 2017
Despite being a giant bustling metropolis, there's one thing that I really loved about my four years in Tokyo - and that was the fact that there is an abundance of green space if you know where to find it. From kids playgrounds that are tucked away behind office buildings, to peaceful shrine and temple grounds, there was always something to momentarily make you forget that you lived in one of the largest cities in the world.
One of my most favorite ways to get some sunshine and some green space at the same time was to visit one of the many local parks in Tokyo. Here are my three favorites - and possibly three of the biggest.


Yoyogi Park
When I first moved to Tokyo, this was the largest park near to where I lived, so it was a regular weekend stop for strolling around, for bike riding, or for picnics. One of my favorite things about Yoyogi Park is that there always seems to be something fun happening within the park grounds. They're often having interesting craft markets or antique sales, food festivals and more - basically if you're there on a weekend you're almost guaranteed to bump into something fun to browse. It doesn't hurt that Meiji Shrine and Takeshita Dori (and the fun backstreets of Harajuku) are right there - so you really can make a complete day out of it.
Shinjuku Gyoen
Shinjuku Gyoen is a paid park, but it's only a 200 yen admission fee, and I truly think it's worth every yen of that. You could really spend the whole day here too - pack a lunch or a picnic (or just grab something at a nearby convenience store on your way) and it's a lovely day out. I love the different types of gardens here - from the traditional Japanese styled ones to the English and French inspired ones. Another cool stop within the gardens themselves is the teahouse - it's worth stopping in to get some green tea and wagashi if the mood strikes you.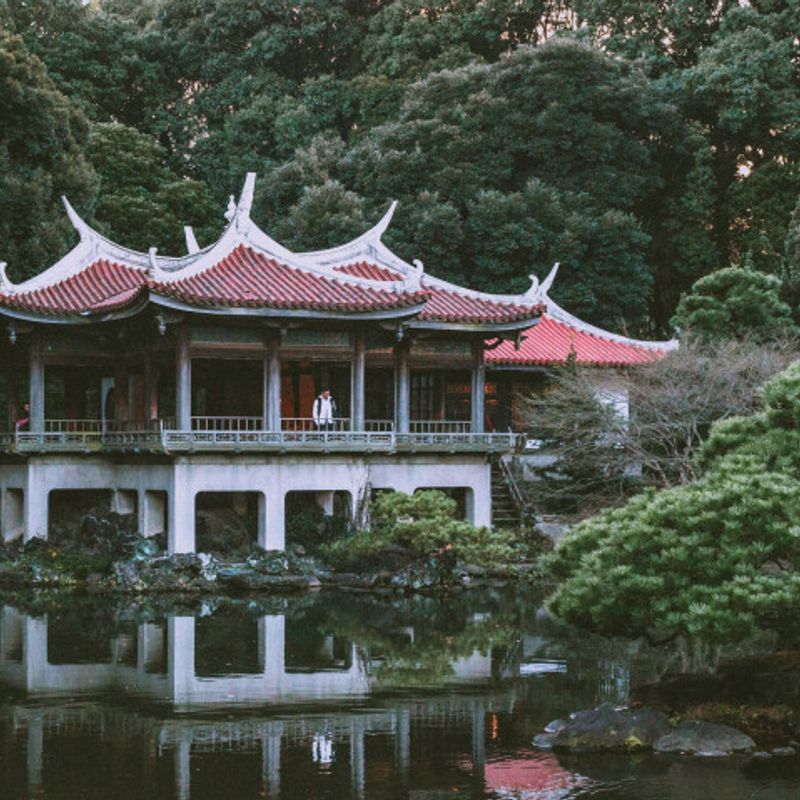 Showa Kinen Park
In my later years in Tokyo we lived out in the suburbs, and Showa Kinen was our closest large park. I love Showa Kinen because there's always something beautiful in bloom - but my favorite time of year is during autumn when the beautiful gingko trees are their trademark yellow. It's also the best time weather wise to visit, I think - although it's great to enjoy some sunshine and the assortment of flowers and trees at any time of the year. Showa Kinen is also a park that has paid admission, but again I think it's a nice way to spend the day and worth the cost. They also have ample parking but there is a fee for that too.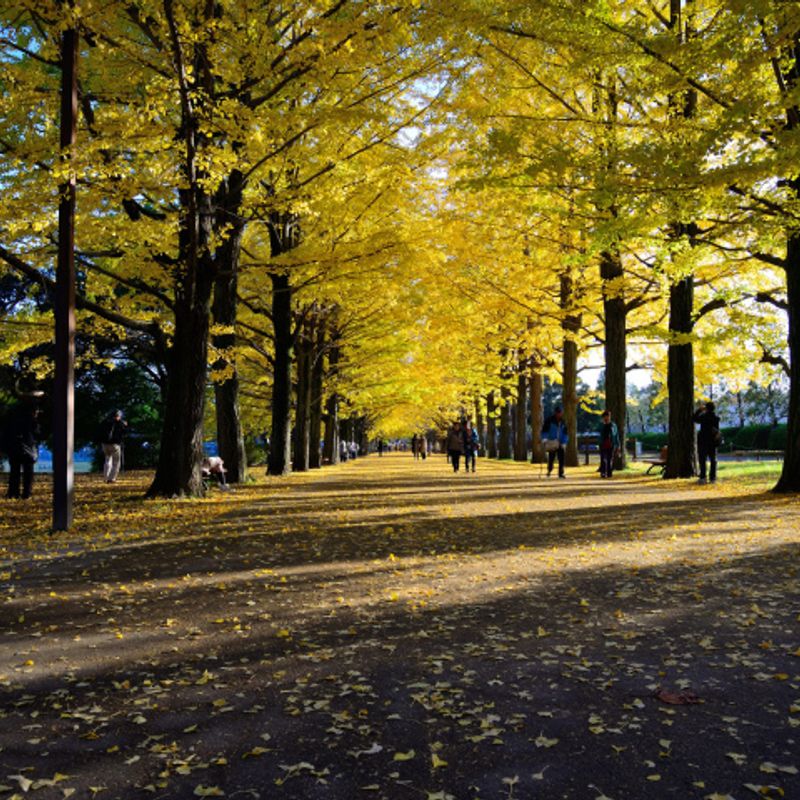 I hope these three parks give you a few recommendations of where to visit if you're in the Tokyo area. You can't really go wrong with any of them - they all offer a chance to recharge and relax amongst some beautiful green space, and embrace that feeling of fun in the sun.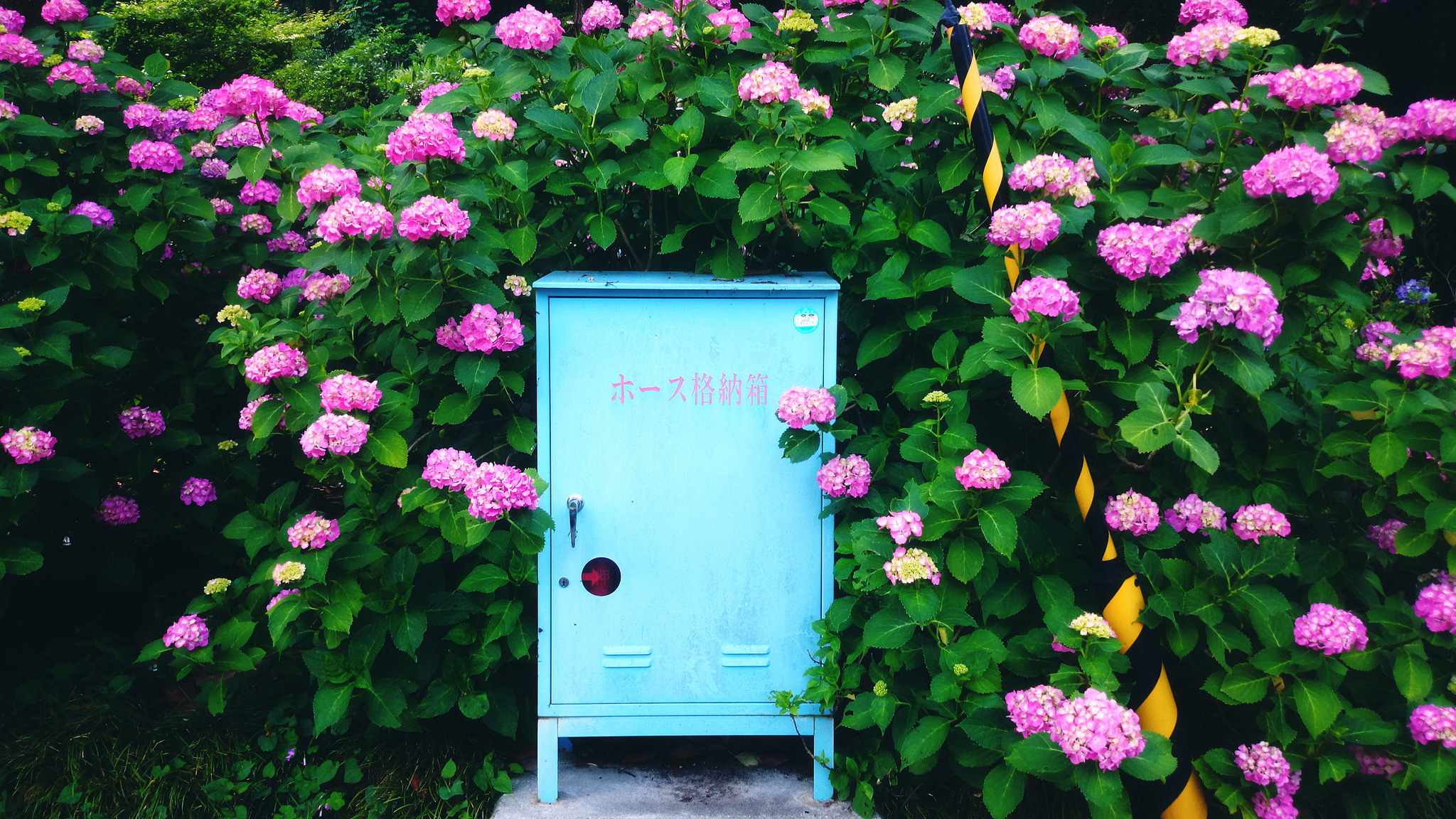 After spending the last several years in the beating heart of Tokyo, I will be spending the next three in the countryside of Japan. I adore this country and all it has to offer - and I'm always learning more and more about life here as I go along!
---